" The best thing about Ghent is the fact that it is a mix of young, highly educated creative, green entrepreneurs, local, well-rooted, fun loving gourmands and newcomers from all over the world who are warmly welcomed by openminded people in all the different neighbourhoods. (Photography by Dorien Goossens & Thierry Van Dort) "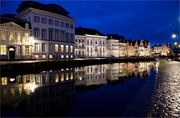 Shop
There's no shortage of really cool shops. Mieke [Baudelostraat 23, 9000 Gent, Belgium] sells clothing and accessories from small scale designers and crafters from all over the world. She welcomes her customers with a smile and some candy and makes you feel like the most beautiful woman on earth for your entire stay. At Zoot's [Serpentstraat 8, 9000 Gent, Belgium] boutiques (they have one with clothing and one with shoes), you're transported back to times when clothing was carefully made to women's bodies. Their vintage inspired stuff ranges from cheap to very expensive. More retro can be found at Sweet P [Vrijdagmarkt 11, 9000 Gent, Belgium], who also cater to very curvy ladies. For real vintage, visit Olga's Retro [Korte Meer 23] Boutique. Need cool stuff for your home? Try De Huiszwaluw [Lageweg 4, 9260, Belgium]. They sell great Scandinavian design.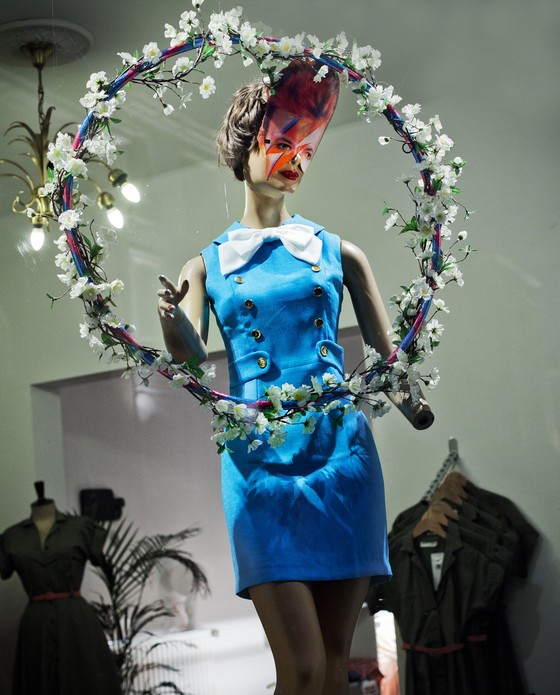 If you want to shop for supplies, I recommend Veritas (there are several all over) and De Banier [Hoefslagstraatje 1, 9000 Gent, Belgium] for your general bits and bobs. Schleipper [Burgstraat 38, 9000 Gent, Belgium] sells great paints and papers, For fabric, there's Stoffenidee (they also carry wool), De Stoffenkamer [Coupure Rechts 122, 9000 Gent, Belgium] and Stoffen Artevelde [Vrijdagmarkt 48, 9000 Gent, Belgium]. If you need wedding or other high end stuff, visit Stoffen Janssens [Korenlei 5, 9000 Gent, Belgium]. If you're prepared to go out of the center of the city, try all the shops in the Turkish neighbourhood Sleepstraat and the wellknown Samira en AuPluba. If you visit the latter, prepare for a very eccentric shop owner. Prices are lower than low, though. Stuff to make jewelry is found at Zahia's [Beverhoutplein 13, 9000 Gent, Belgium] and Spinnrad [Grootkanonplein 7, 9000 Gent, Belgium] sells everything you need for homemade cosmetics.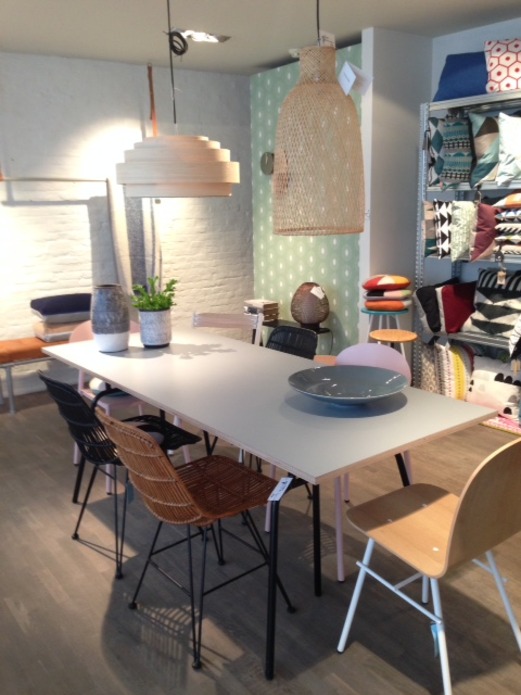 If you want to sell your stuff, try Fatima [Struifstraat 1, 9000 Gent, Belgium] or Helen B and Friends.
Eat & Drink
I'm a vegan, so as for meat and stuff, I don't have a lot of knowledge, BUT there's no such thing as a bad restaurant or a tourist trap in Ghent. It wouldn't be accepted by the locals. Local dishes include Waterzooi (a creamy chicken soup, somebody even made a song about it: https://www.youtube.com/watch?v=_8lJUlgdTPM), stoofvlees (beef stew with a beer sauce) and a 'uuflakke' sandwich with mustard. If you want vegetarian fare, you won't go hungry; Especially when you visit De Frietketel [Papegaaistraat 89, 9000 Gent, Belgium]. It's a snack bar where portions are huge and snack choices are ample. For a more healthy choice, try Avalon [Geldmunt 32, 9000 Gent, Belgium], next to the Gravensteen. A good and cheap lunch can be found at Tasty World [Hoogpoort 1, 9000 Gent, Belgium], on two locations. There's loads of Turkish pizza restaurants too.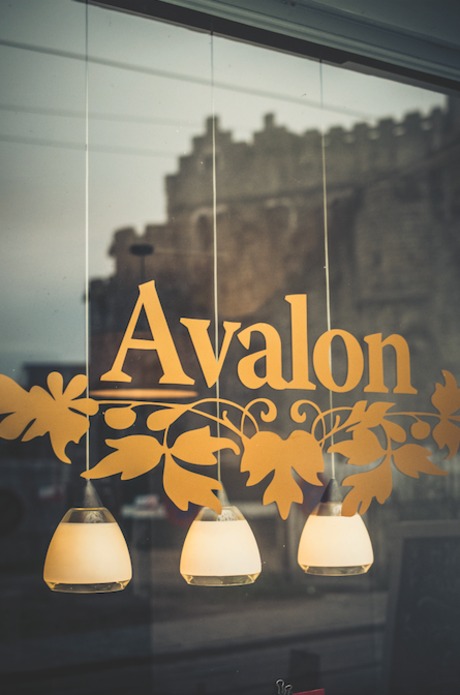 Ghent is all about the new coffee trend. The best coffee shops are Panorama [Nederkouter 71, 9000 Gent, Belgium], Or Coffee [Walpoortstraat 26, 9000 Gent, Belgium] and Café Labath [Oude Houtlei 1, 9000 Gent, Belgium]. The best cakes are waiting for you at Julie's house [Kraanlei 13, 9000 Gent, Belgium]. For vegan brownies, try Greenway Foods [Nederkouter 42, 9000 Gent, Belgium].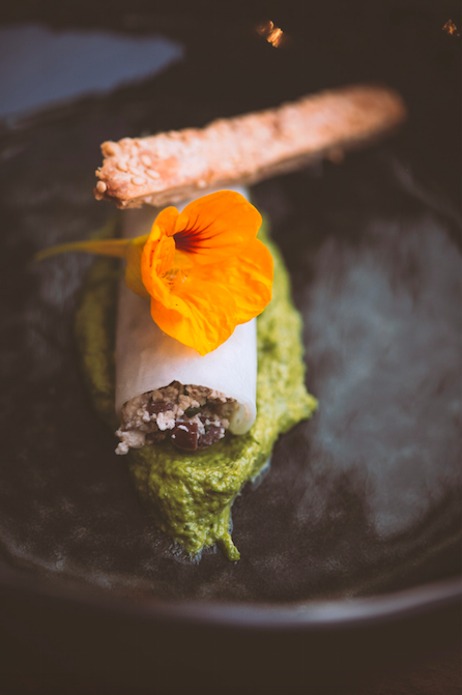 The best bars are the most authentic. There's the tiny 't Galgenhuisje [Groentenmarkt 5, 9000 Gent, Belgium], Hot Club du Gand [Groentenmarkt 15b, 9000 Gent, Belgium] (where you can jam on stage if you like) and the bustling Mosquito Coast [Hoogpoort 28, 9000 Gent, Belgium]. They are all in the same street. At night, you can have a great time at Charlatan [Vlasmarkt 6, 9000 Gent, Belgium] or Jos [Vlasmarkt 8].
Craft
If you want to be surrounded by likeminded people, go to Atelier Boho [Dok-Noord 6, 9000 Gent, Belgium] to sew or knit; If you like the heavier kind of crafts, you can go to Timelab [Brusselsepoortstraat 97, 9000 Gent, Belgium], where you can use 3d printers and other cool stuff you can't afford on your own. Veritas [Langemunt 25-27, 9000 Gent, Belgium] also gives great workshops.
See Something Special
The city is green and oozes history, while there's rejuvenation going on everywhere, mostly instigated by locals. It's a city that listens to and uses its inhabitants for the betterment of itself. For a craft loving person like myself, it's a source of inspiration, supplies, like minded people and opportunity. It's the perfect place to make your dreams come true when you want to quit your day job and make your hands count. My recent ventures into wedding dress designing could not be met by a more eager public than the Ghent people, who love partying and individuality. If you are looking for a place to visit on an upcoming euro trip, don't skip Ghent. It's filled with ideas, great people and super stuff to visit. And it's kind of a hidden gem, so your stay will be cheap, your food will be lovely and the lines will be short. If you like to party, come around the 21st of July, when everyone stops working for ten days to celebrate the biggest inner city festival ever.
I recommend taking home a bag of 'neuzekes' or noses. They're nose shaped raspberry flavoured candy. They're mainly sold at Groentenmarkt [Groentenmarkt, 9000 Gent, Belgium] by two stalls. Be careful, though. The two owners can't stand each other and try to outshout the other one. At times, fists can be seen flying. This phenomenon is known as 'de neuzekesoorlog' or nose war. Behind the fighting men is the little shop that sells mustard. The golden liquid is poured into glasses the old fashioned way. If you like some liquor, go for a bottle of Roomer, a drink made from elderflowers. And if all else fails, you can always go for good old chocolate.
Inspiration
Of course the Design Museum [Jan Breydelstraat 5, 9000 Gent, Belgium] will help you get inspired, but just wandering around in the historic city of Ghent will provide you with so much more. Visit our castle Gravensteen [Sint-Veerleplein 11, 9000 Gent, Belgium] for all things medieval. Not for the faint of heart, though, as the proprietor, Charles the 5th, was a fan of the ancient art of torture. Once you get through all the pain and suffering, the roof gives you a great view of our city. The little streets in Patershol [Corduwaniersstraat, 9000 Gent, Belgium] (try asking a random person what that means) are really cute and filled with amazing restaurants.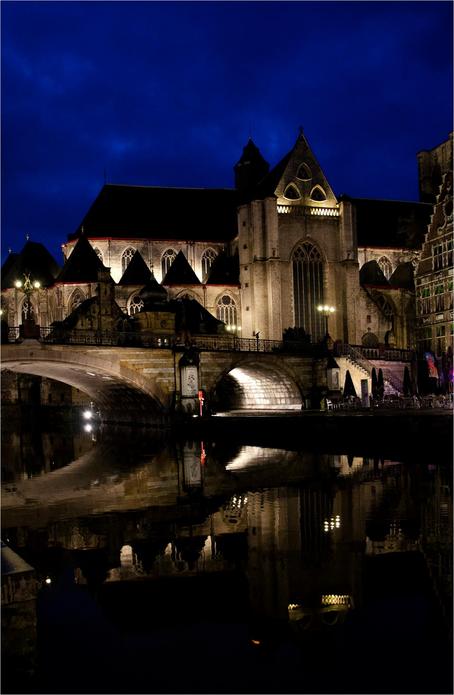 The best thing you can do, is visit around the Ghent Festival (Gentse Fieste). The city is filled to the brim with music, puppet buskers, fun activities, yummy food and dancing people. The festival lasts 10 days and offers visitors a broad range of music styles. If you last 10 days, you're a hard ass. Book ahead, though. The hotels, hostels, camping sites, air bnbs and numerous couches sell out fast. The festival itself costs nothing (that's right!). Food and drinks are cheap. What more do you need? Don't forget to get a veggie burger, kebab or cupcake at my friend's Just Like Your Mom booth at St Jacobs. Everything is vegan!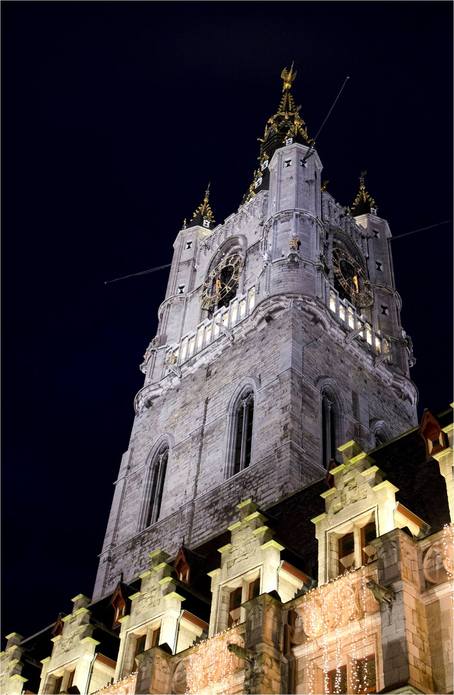 The most beautiful spot in the city is at Graslei [], where everybody meets during summer. Climb the bridge to get a beautiful background of people, water, cute old buildings and a peek at the castle.