" The best think about living in Calgary, besides the warm chinook winds is, we have some of the most breath-taking views and natural beauty found anywhere in Canada. "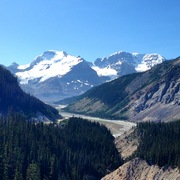 Shop
My favorite local, small business shops are the Cozy Cottage [160-8228 Macleod Trail SE] (vintage decor), Plant [1335 9 Ave SE] (interior gardens), Crossroads Flea Market [1235 26 Ave SE], and Espy [1009 9 Ave SE] (boutique).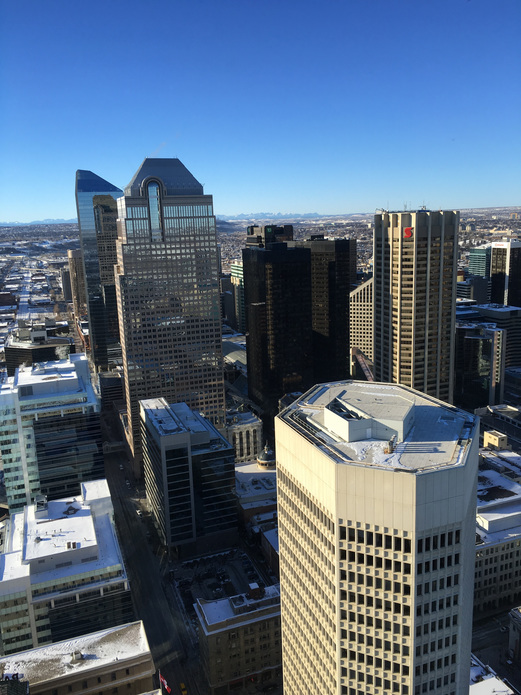 You can find a lot of independent stores depending on your crafting needs. PM Hobbycraft [2020J 32 Ave NE] is a larger store that caters to a wider range of clientele. Mona Lisa Artists' Studio [1518 7 St SW] is great for painting, paper, and sculpting materials. The most inexpensive places to purchase fabrics is either Value Village [104 58 Ave SE], Fabricland [10233 Elbow Dr SW], or hitting up garage and estate sales on the weekends.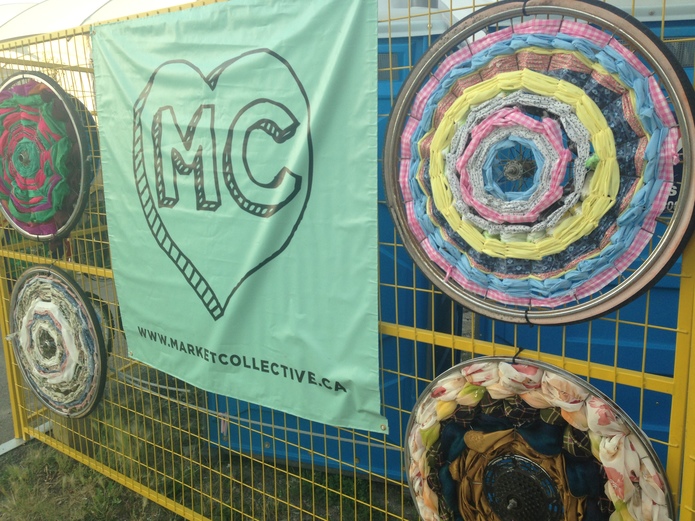 Throughout the city of Calgary, you can find a craft market almost any weekend. Particularly during the summer and a couple months leading to Christmas, there are many different venues for crafters to sell their handmade items. Smaller ones can be found scattered throughout the city's community centers. A few of my favorite larger markets are: Vintage with Flair, Market Collective and Commonwealth Collectors Club. These markets promotes and showcase hundreds of local artisans, artists and even musicians.
Eat & Drink
Diner Deluxe [804 Edmonton Trail NE] is my favorite place for breakfast/brunch or lunch. The maple fried oatmeal is phenomenal, but then again, pretty much anything on their menu is to die for. I prefer their original location because of the kitchy-retro decor.
Without Papers Pizza [1216 9 Ave SE] has in my opinion, the best thin crust, Neapolitan style pizza in Calgary. Not only is the food delicious, but also they project old-school movies on the walls.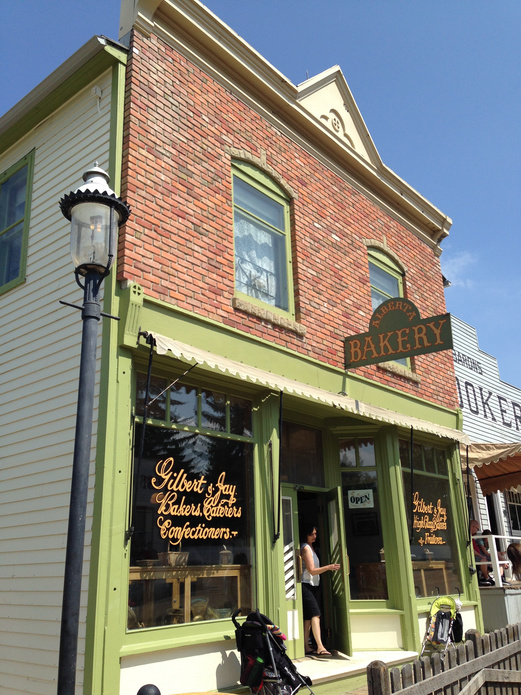 Artisan coffee shops and roasters are on the rise. Lukes Drug Mart [112 4 St NE] and Rosso Coffee Roasters [803 24 Ave SE #15] make the best lattes in the city. Sidewalk Citizen Bakery [618 Confluence Way SE] has some of the best baked goods anywhere. But, my absolute favorite, one-stop location for a sweet treat and a coffee is the Italian Centre Shop [9919 Fairmount Dr SE #120]. Their pastries, coffee and gelato remind me of the ones in Italy.
If I'm felling fancy, my favorite bar to hang out in and grab a drink is the Off-Cut Bar [925 11 St SE]. Their cocktails are simply divine! Otherwise, the Kilt & Caber [53 High St SE] is a great casual place to watch hockey games, have a pint, and hang out with friends.
Craft
In terms of specific crafts, STASH Needle Art Lounge [1309 9 Ave SE] is a fabulous place to learn how to knit or crochet. In the warmer months, the East Village [553 Riverfront Ave SE] or Prince's Island Park [698 Eau Claire Ave SW] is a great place to craft outdoors. Otherwise any cafe in the city is a great place to work alone or with company.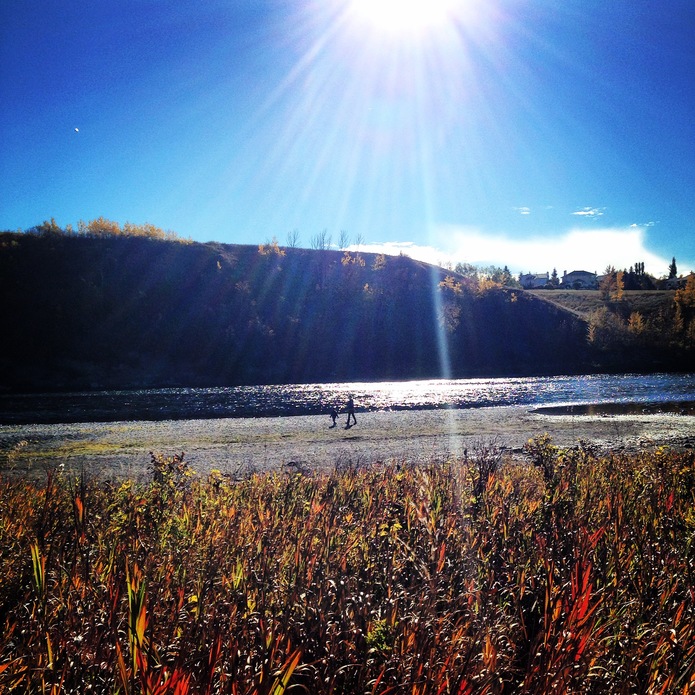 Crafts Meetups in Calgary is a great website to find all the different craft clubs the city has to offer. They have clubs for sewing, scrap booking, beer making, etc.. and for all ages and abilities.
Depending on what your interests are, any of these clubs would be a great place to meet new friends. I also suggest volunteering at the craft markets to gain insight and meet new crafty individuals.
See Something Special
Just outside of the city is the Gopher Hole Museum, probably one of the most quirky and bizarre museums out there. They have taxidermy costumed gopher dioramas depicting various scenes.
The most Calgary of souvenirs is anything stampede or cowboy related. However, Ammolite is a beautiful gemstone found and mined in Alberta and would make a more attractive keepsake.
Inspiration
Calgary is a fantastic place for inspiration. We have some great art, communities, architecture and parks. The Glenbow Museum [130 9 Ave SE] showcases Calgary's art and history. Creative Kids Museum is located in the TELUS Spark [220 St Georges Dr NE] Science Centre. This area is gives children the opportunity to explore hands-on the science behind the fine arts. Downtown is rapidly growing and is a great mix of old and new architecture.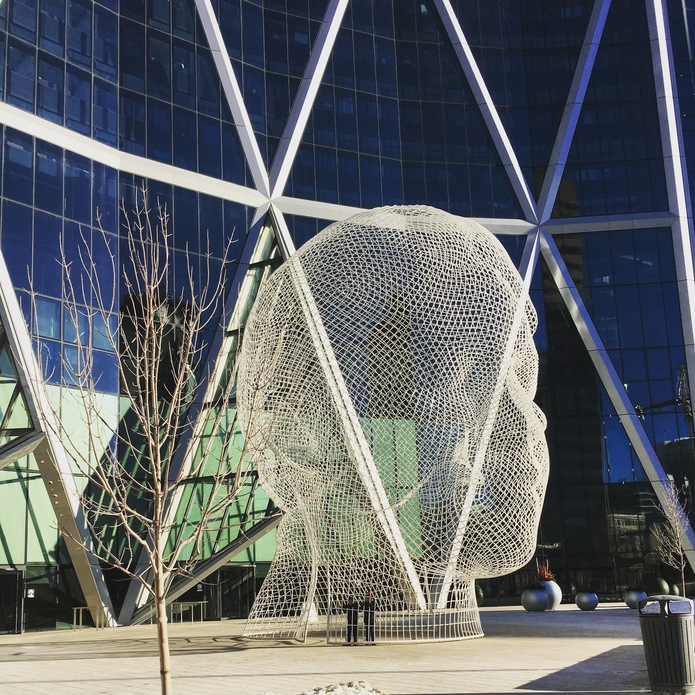 I love visiting the year round markets. Crossroads Farmers Market [1235 26 Ave SE] is the biggest and most unique of them all. Here you can get fresh produce, cultural delicacies and unique objects in the flea market side. Then there's Inglewood, Calgary's oldest neighborhood home to a variety of fantastic shops, restaurants and even ghosts.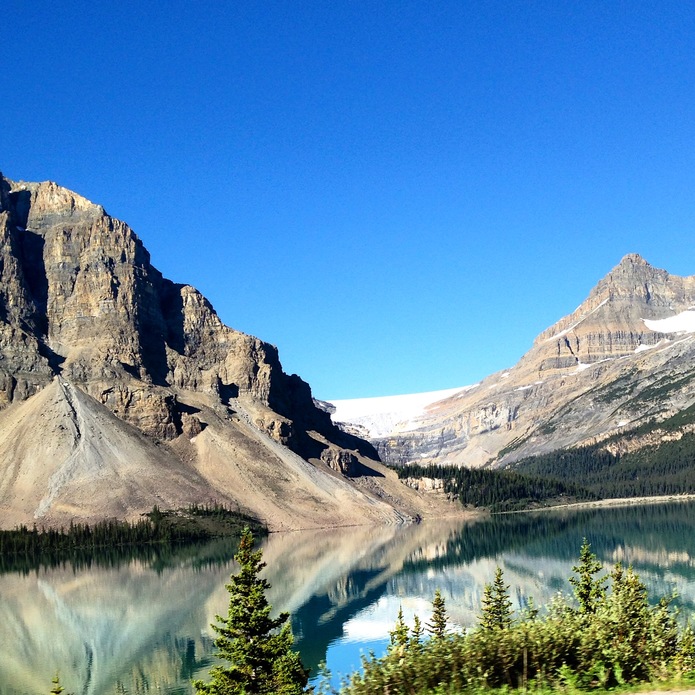 While we are known for the Calgary Stampede [1410 Olympic Way SE], there are a lot of non-cowboy related things to experience. The Wonderland Sculpture was installed in 2013 and is a giant head that you can walk into. Nose Hill Park [] is one of the largest urban parks in North America and a wonderful place to go for walk. Fish Creek Provincial Park [15979 Bow Bottom Trail SE] is 19 km long with paths for pedestrians and cyclists that run along the Bow river. On clear days, you can see the Rocky Mountains to the west pretty much anywhere in the city.