" The diversity of people who live in Vancouver is amazing, it's unlike anywhere I've ever been in the world! (and I've traveled quite a bit) "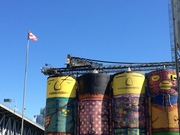 Shop
Salmagundi West [321 W Cordova St] is a crazy eclectic antique store in Downtown Vancouver. It also sells art made by local artists. I always find something interesting and unexpected in there!
Kroma Artist Acrylics [1649 Duranleau St] sells artist's acrylic paints. They make all their own paint right in Vancouver! It's the only acrylic paint I buy because the quality and range of products is so extensive.
Little Dream [1666 Johnston St] is a cute boutique selling local designer fashion and apparel. Everything in there is unique and stunningly gorgeous.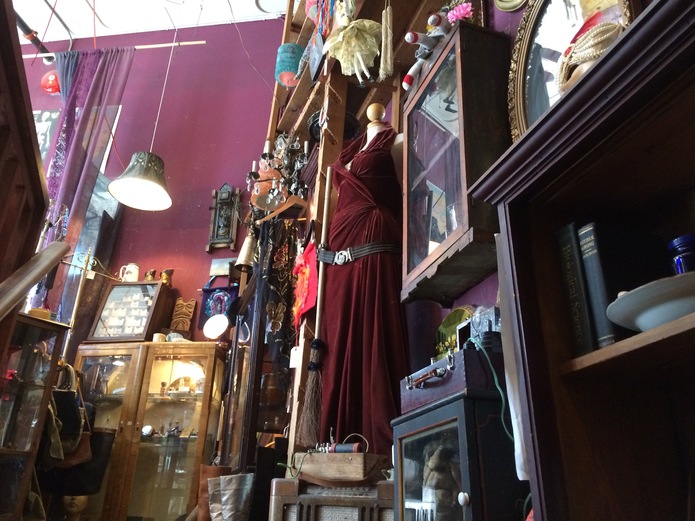 Dressew Supply [337 W Hastings St] is a majestic supply store with a huge selection of fabrics, buttons, ribbon, sewing notions, costumes, and miscellaneous craft supplies. You can basically find all the supplies you could ever need for any project you could imagine right in this one store!
Button Button [318 Homer St] is a cute little store that sells buttons from all over the world! So. Many. Buttons!
Maiwa Supply [1666 Johnston St #6] is an amazing artisan supply store that sells anything you could ever need for textile art! Yarns, threads, natural dyes, fabrics, mordants, hand printing supplies, you name it and they've got it. The staff is extremely knowledgeable and friendly. Maiwa also offers classes through their Textile School and they have a Main Store that sells ethically produced apparel.
Urban Source [3126 Main Street] is a cute little craft supply store that sells odd mix and match stuff and it's constantly changing because it's all re-claimed and recycled goods. Basically you walk in, grab a paper bag from 3 sizes available and go over to their bins full of crazy stuff and fill your bag! then you pay depending what size you filled. It's super fun!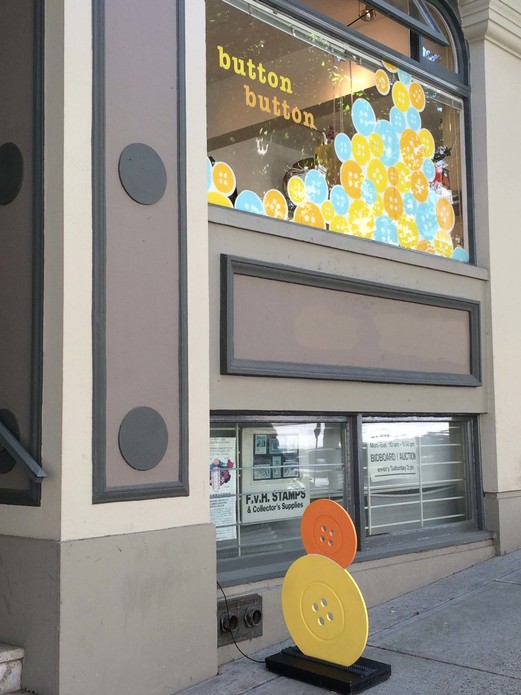 Many small businesses will sell handmade items in their store. There are also a lot of markets, street vendors, craft fairs, and events where crafters and artists can sell their work. There is always opportunities to sell in Vancouver!
Eat & Drink
Cafe Crepe [874 Granville St] is one of my favorite places to eat because it's great for breakfast, lunch OR dinner!
Little Italy [2610 Main St] on Comercial Drive is a great area that has SO many little spots to grab a delicious coffee or a treat! Mmm gelato...
Storm Brewing [310 Commercial Dr] is always fun! It's an independent craft brewery. They offer free tasters (tips recommended) of their amazing and unique beers and they do growler fills. There is nowhere to sit and you basically stand in the middle of the brewing area. It's where all the cool kids go for snazzy beer.
The Factory [1017 Granville St] is an interesting place because all of their food is only $5, it's all pretty crap but if you have just a few drinks first it all evens out.
Craft
Not sure of to many places that would be good for crafting. If it's summer you could go to any park and sit outside! But because Vancouver is the city of rain, this usually is not a great plan...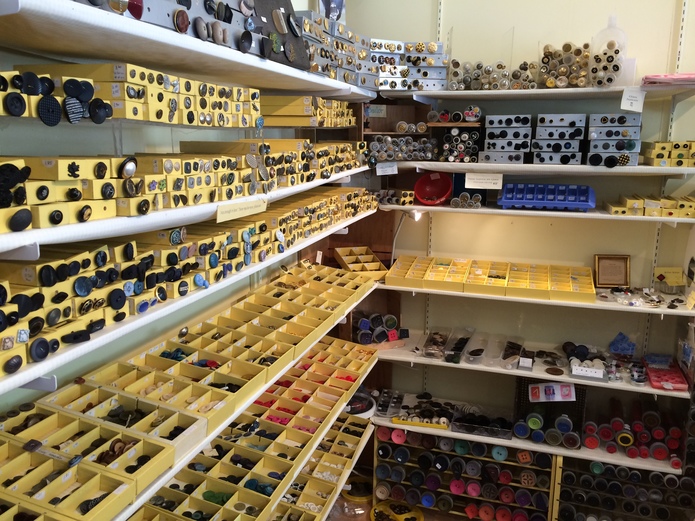 There are a lot of cool artist run centers in Vancouver. The James Black Gallery [144 E 6th Ave] holds a lot of fun art nights including figure drawing, ceramic making, and art shows.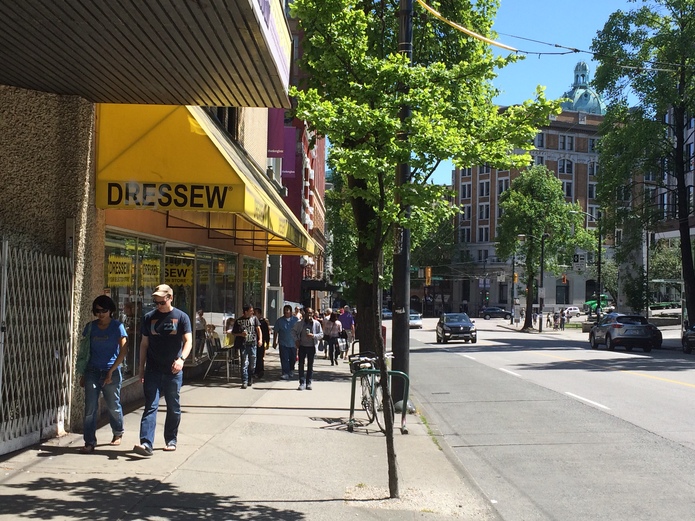 Pretty much anywhere in the city. Vancouver is full of crazy awesome artists and crafters. If you find an art opening (there are always a few every weekend) I suggest going and talking with anyone and everyone there!
See Something Special
The sculpture titled "A-maze-ing Laughter" is really cool. It was part of the 2009-2011 Vancouver Biennale and is by artist Yue Minjun from China.
The street art mural titled "Giants" by twin artists OSGEMEOS who are from Brazil is fantastic! This one is part of the 2014-2016 Vancouver Biennale.
I always think it's great if people can buy from local artists, artisans or designers and as you can see there are lots of places to shop for these! I personally love going to a new place and making something for myself and friends/family so that I not only have a souvenir but also a fun and unique memory!
Inspiration
The Vancouver Art Gallery [750 Hornby St] always has amazing shows going on so I would suggest going there for sure! But the best source of inspiration in Vancouver is just to walk around! Vancouver is unique in that it is situated in a very natural setting. A walk along the Seawall [Stanley Park Dr] is always great! East Vancouver is where all the cool kids are, so that's a great place to go to people watch and poke around the nifty little stores.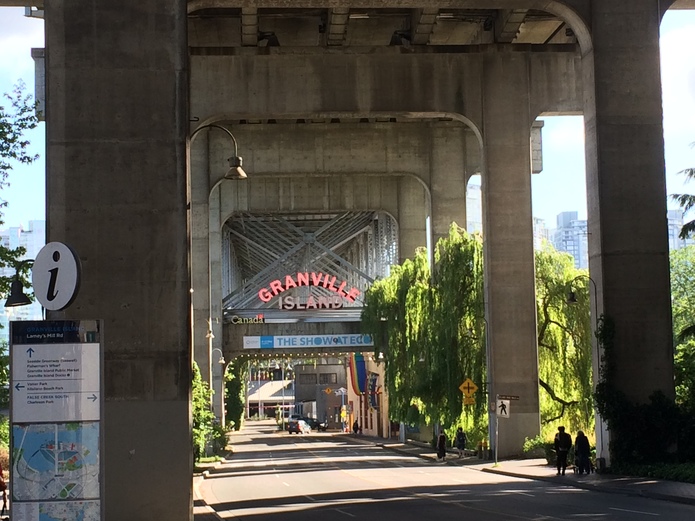 Granville Island [1661 Duranleau St] has a wide variety of shops and good eats. It's a bit touristy and the shops are pricey but a fun afternoon nonetheless!
Wreck Beach [] is for those of you who are a bit more adventurous due to it being CLOTHING OPTIONAL! It's North America's largest naturalist beach, in case you didn't know already.
The Vancouver Aquarium [845 Avison Way] is a nice place to spend the afternoon! They have a lot of amazing animals and do a lot of great work for the local ocean.
Playland [2901 E Hastings St] is great for anyone who likes amusement parks and roller coasters! It's Canada's oldest amusement park and has a wooden roller coaster built in 1958.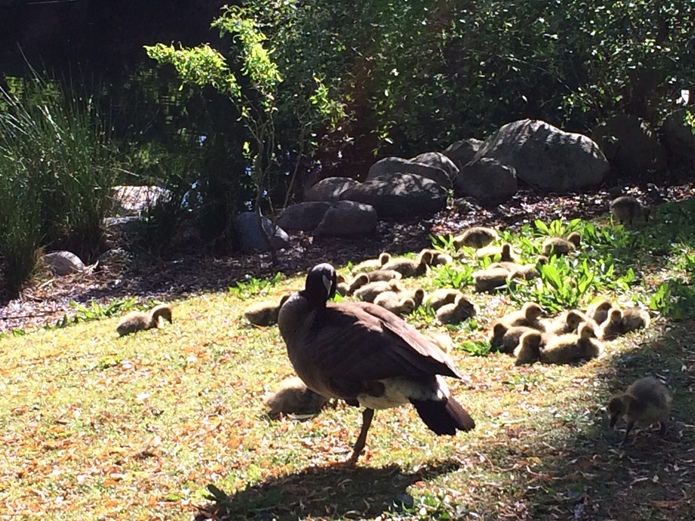 Just about anywhere you are in Vancouver is prime photo op! There is so much natural beauty surrounding Vancouver that it's almost impossible to take a bad photo.