" Victoria is a city which I fall in love over and over again the older I get. The people here are friendly and we have the perfect balance of a city that is not too big and not too small . Whenever I travel and come home it always makes me appreciate the character this city has along with its diverse culture and activities it has to offer. I am a loud proud Islander and Victorian and love inviting people over to "the rock" to show them just how amazing this city is. It may not be a place that has ever been on your list but I promise you once you leave you will be raving about your island adventure. "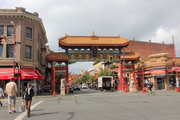 Shop
Victoria is flooded with talented designers and artists. I will mention a few but you will find a plethora of shops and places as you cruise down the streets of downtown Victoria. There is nothing like picking out a hand crafted shirt or dress that you won't find anywhere else. One of my favorite shops is the Milkmans Daughter [1713 Government St]. Their creations are designed, sewn and silkscreened in house by a handful of talented women that are as unique and expressive as as the items they produce. Whither you want to rock an octopus or express your inner nerd with periodic table this place will no doubt have something that calls to you.
Another must stop is Paradise Boutique [613 Johnson St] which is located in "Lo Jo" ( lower Johnson street ) area among what I would call the "mini boutique" district. This one stands out for their hand picked clothing line collections but also their handmade bathing suits. This store sings to my inner retro vixen and I simply could not face summer without this shop.
For gifts and home decor you must visit Paboom [1437 Store St]. If you ever wanted a T-rex skull necklace well this is the place to find it or perhaps you just haven't found that perfect gift for a friend in their new place. I almost guarantee you will find something here to take home.
If you love all things paper you The Papery [669 Fort St] is a really neat little shop tucked away downtown. Its pretty much what it says on the tin... all things paper. They have the best selection of fancy cards, pens and gifts.
Your trip would not be complete without stopping in at Roger's Chocolates [913 Government St] and trying one of their famous Victorian Cream chocolates. They are worth every penny. Take one with you and savor it with a cup of tea or coffee. When I lived in England my mother shipped a box out to me.. it was one of the single best care packages I have received.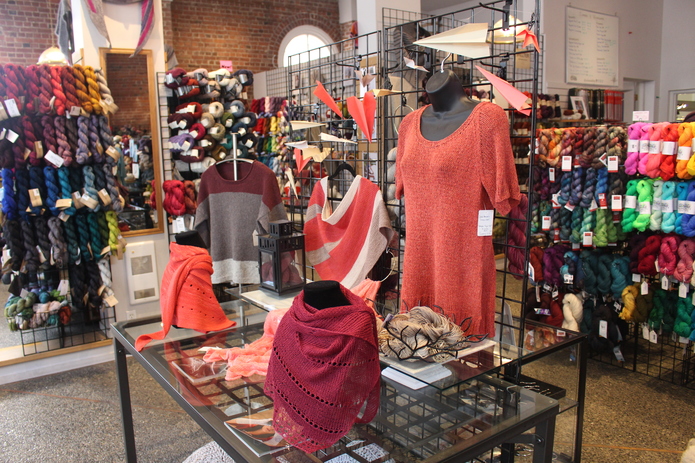 There are quite a number of little places to explore depending where in the city you are staying. If you are a quilter in the downtown core we have Satin Moon Quilted Garden [825 Fort St] which offers supplies geared towards traditional to modern quilters. They showcase several local designers sewing and quilting patterns. If I am shopping and doing a clothing project I would visit Gala Fabrics [1483 Douglas St] which carries exotic silks, high-end wool fabric to a wide range of cottons for quilting. They host a hefty button selection and many sewing and tailoring items.
We have several great wool shops to visit. Beehive [1700 Douglas St] has a great selection of yarns to pick from. Anything from you basic project yarn or if you want to splurge on local designer yarn or patterns. Its a must doif you are an avid knitter and in the area. The other shop worth the trek is out to Fairfield which is about 10-15min bus ride to Knotty By Nature [1704 Lillian Rd]. They are a fibre art shop with strengths in local wool, spinning, felting and weaving with a large amount of delicious yarn selections.
For other various supplies I also love going into Island Blue Print [905 Fort St]. They are a local craft store and offer a large selection of paints, interesting paper and everything in between. OPUS [512 Herald St] is also a wonderful place for inspiration and is where I often will go for art advice when stuck on problems with mediums and ideas. You'll often find the local art students gathering their supplies here.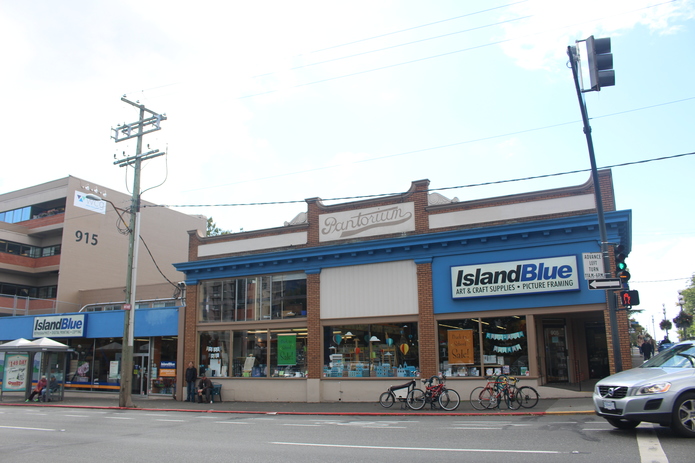 As I mentioned earlier Victoria is rich in its local artisans. If you fancy strutting your vendor skills you can get apply to sell down on the Inner Harbour through city hall or choose from one of the many markets that happen weekly not only during the summer but all year round. The Moss Street Market [1330 Fairfield Road] occurs all year round on Saturdays and is a collection of farmers market, jewelry, handmade items and will often have live local music to set the mood. Government Street [Government St] Market happens seasonally on Sundays downtown. They block off a section right before Chinatown and it is full of local food, music, jewelry and everything in between.
Eat & Drink
Victoria has more restaurants to choose from then there are days in the year… or it feels like that. There literally is something for everyone no matter what you're craving. If you fancy some good seafood and Ferris Oyster Bar [536 Yates St] and grill is one of my favorites. You can choose to go upstairs for a more upscale feel or for casual dining and a great hidden patio go into the main floor section. I LOVE their "Lick my Lychee Martini" and I LOVE their prosciutto wrapped Halibut and for a lighter lunch the Gina Lola Sandwich which is a great option if you are veggie. A local sensation and favorite is the Noodlebox [626 Fisgard St]. There are a few locations around town. It's what it says on the tin. I almost never stray from their Spicy Peanut Box.
If you like Sushi you have several choices. My go to is Azuma Sushi [615 Yates St]. they have grown from a little shop to almost half a block of restaurant in the past 10 years... and for good reason.
For a cozy dinner and a small piece of New York Pagliacci's [1011 Broad St] puts you elbow to elbow with other guests and you may have to wait for a while to get a seat but I promise you their pasta and house-made cheese cake is WORTH every minute.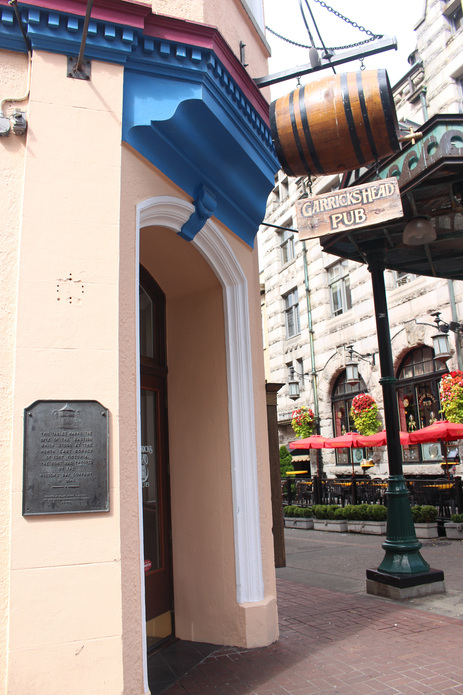 For a sweet treat Shatterbox [916 Pandora Ave] is off the beaten path a little but I swear this is THE BEST latte I have ever put in my mouth AND they also sell a locally made donuts from Empire donuts. Feast your taste buds upon Maple Butter and Pecan , Bacon Chocolate Sirrachi, and Birthday Cake Donuts.
Ooh La La Cupcakes [713 Goldstream Ave, Unit A] has a few locations, one is downtown and they are perfect for your sweet pick me up. My favorites are the Triple Bypass cupcake or the Cookie Monster, they even offer a gluten free option if you want.
On any given Christmas Eve and many other evenings, you will find me at Clive's [740 Burdett Ave] having a nightcap. These will be some of the most amazing cocktails the grace your mouth. Although on the higher end of prices the quality and ingredients are reflected by fresh squeezed juices, in house infused spirits and liquors. Sitting at the bar and watching them make these cups of art always makes for a fun evening.
The Churchill [1140 Government St] and Garrick's [1140 Government St] head are side by side and also two of my favorites downtown spots to hang with friends and share some appetizers. Between the two places there are over 100 beers on tap and many of those are local or west coast related. These places offer great atmosphere and drinks just steps off Government street.
Craft
Being a picturesque city there are a ton of places to sit and chill to craft or simply people watch. If you want some general quiet the downtown library is a great option. Either sitting outside under a 3 story piece of art or inside in one of its quiet corners near the window to take in the local scenery this is a great option.
Market Square is a must check out anyways for its cute little shops but always wonderful option to sit with some cross stitch as there are a to of benches down there and you can choose to stay out of the sun/rain or bask in it. For a more nature themed hang out a short walk from The Inner harbour is Beacon Hill Park []. Its a large 75 hectare park which backs onto the ocean on one side. There is lots to explore within the park and sometimes music and other events to check out as well.
The Victoria Public Market [1701 Douglas St #6] used to be the spot of the local Hudson Bay Company store. After decades of success in this building they moved down the street and this building had a serious face-lift which was transformed into a local shop market which features shops like Olive the senses offering the most amazing olive oils and balsamic to the SaltSpring Island cheese company and all kinds of places to eat. They have tables and benches all around to sit down and enjoy the smells and sites.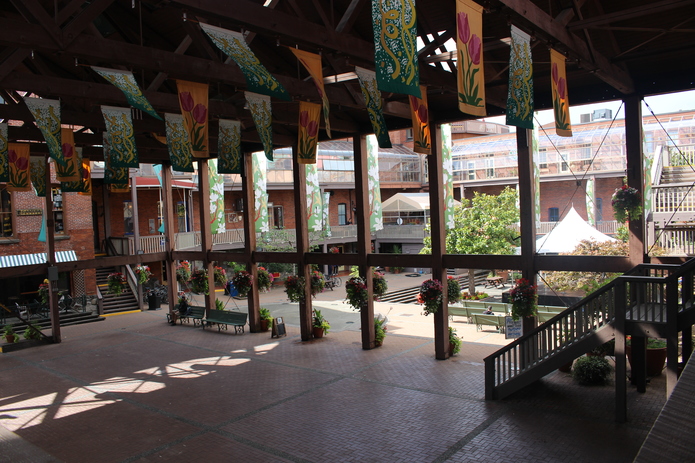 If you want to join in on some local groups we have a few options. If you are a quilter we have the Modern Quilt Guild, The Victoria Quilt Guild AND the Westshore Quilt Guild. They all welcome non-memeber to pop in during their meetings and share a cup of coffee. Victoria is also home to a Spinners and Handweavers Guild, a Doll Making club and Embroidery Guild.
If you want to make new crafty friends dropping into any of those guilds I mentioned are a great idea however other places you might want to try out are the MakeHouse [833 Fort St] which offers workshops and a studio space you can use along with sewing machines if you need to get your stitch on while in town.
In the event you visit Victoria during August there is an AMAZING festival held every year called Fibrations. It brings artists from all over the west coast that use any kind of fibre art you can think of from flax weaving to spinning to knitting.
See Something Special
If you want to see something weird and wonderful while grabbing a beverage check out Big Bad John's [919 Douglas St]. The Staff there are somewhat polite and if they really like you they might drop a fake spider on you while you munch away on peanuts.. If you DON't throw your shells on the floor they might kick you out. You have been warned.
Walking through the city over the course of a few day or hours it will be difficult to decide what to bring home to your loved ones. Here is what a suggest. Hitting up a few local breweries and taking some bottles back or maybe if they prefer chocolate our local and famous Roger's Chocolates [913 Government St] as I mentioned before. Those Victorian Creams which are a great decadent gift to bring home. Purdys Chocolatier [1644 Hillside Avenue, Suite 53] has the most amazing mouth watering hazelnut hedgehogs which whenever I travel abroad I always make sure I bring some with me. If you want something more unique and handpicked we have Antique row which is 3 blocks of Victoria that has numerous Antique shops on Fort Street [Fort St]. perhaps you might find something there to bring home? Or some nice tea from any of the local tea shops we have. Murchie's Tea & Coffee [1110 Government St] and Silk Road Tea [1624 Government St] are my two favorite tea shops. The only problem is you won't have enough room in your suitcase to bring home everything you desire. As a Victorian I welcome you back always and hope you enjoy my special home and city.
Inspiration
There are two main museums in Victoria. The Royal BC Museum [675 Belleville St] is located right near the Harbour and is a full day experience. You can submerge yourself in human and animal history here going 3000 leagues under the sea or check out the First Nations section. I love sitting in the long house and taking in the art there. They often have amazing traveling exhibits which are always worth the visit.
The other museum is the Art Gallery of Victoria [1040 Moss St]. They thousands of pieces to check out and feature our local claim to fame Emily Carr.
One of my favorite stores for inspiration. If you're looking for some free inspiration Chintz & Co [1720 Store St]is also downtown and describe themselves as 20,000 SQ FT of eclectic home furnishings, decorative fabric, lighting, floral, bath & home fragrance, accessories. I would say this is accurate .. this is where I spend my million dollars when I win the lotto. You can find handmade pillows that fetch over 400 dollars! There are items the normal jo schmo could afford but their displays, smells and sale section of fabric are worth grabbing a coffee and having a nice cozy wander.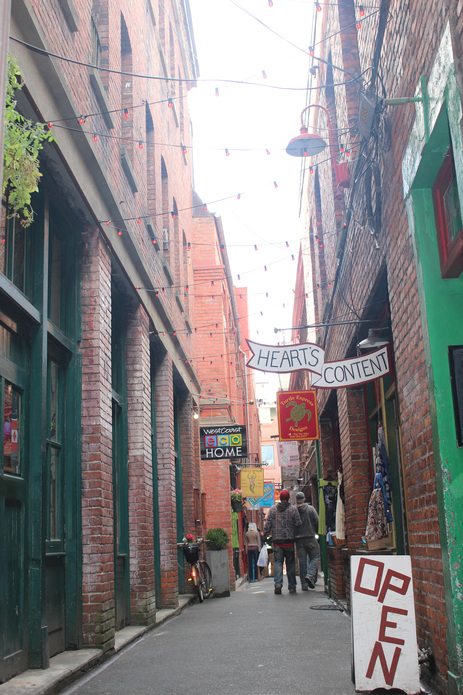 If you like a beer or cider you my friend have come to the right city. Victoria is FULL of distilleries, cideries, breweries and vineyards. If you stop in at the visitor centre you can get your Craft Beer Map to check them out. If you stumble into the city in September or plan ahead you can get tickets for The Great Canadian Beer Fest.
If you like something easy on the eye and love nature Butchart Gardens [800 Benvenuto Avenue, Brentwood Bay] is a visitors and local favorite after all we are " the garden city". During the summer on Saturdays they have a spectacular fireworks show and local musicians playing around the gardens. Its a historic site and has amazing colours and things to please the soul. Water fountains, parrot house and japanese gardens are just a few things to see and do there. During the winter they have pop up skating rink and at night the light display of the the 12 days of Christmas are up for your pleasure. The Pickle Pub crawl is a super unique way to visit some of the local restaurants in the downtown area. Contact them ahead time to buy a wristband which gets you discounts in 12 of the local restaurants and gives you a discount at each venue while traveling to the spots via the Harbour ferry. If you just want to get from one place to another this is also a great way to travel across the harbour. Don't forget to check out the harbour ferry water ballet on Every Sunday | 10:45am | May to September Every Saturday | 10:45am | July and August.
If you like boats and wildlife I also recommend one of the many Whale watching tours here. Here on the island we have literally dozens of species you can view from the comfort of a boat from Humpback whales, Grizzly bears, eagles, Orcas and more.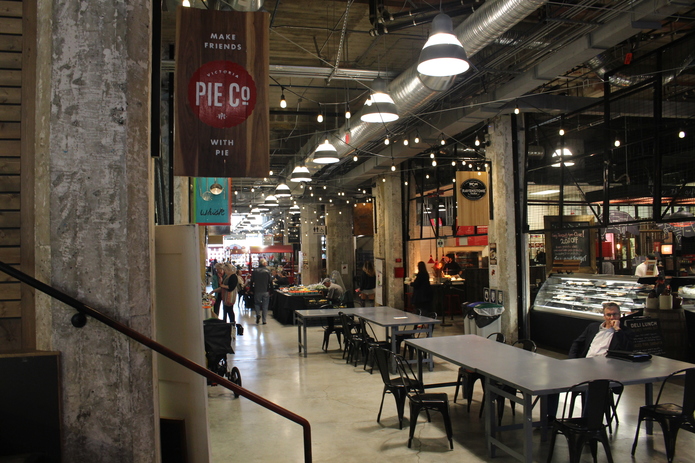 Victoria is a beautiful city and has hundreds of great photo ops. A few favorites for interesting photos would probably be off of Chinatown in Fan-Tan Alley [Fan-Tan Alley] or if you like a walk on the water the breakwater off Dallas road is totally worth the journey.