" One of the best things about living in Sarnia, is that it located right on the edges of Lake Huron meaning we have lots of beautiful parks and beaches to enjoy. Being able to take a walk on the beach and collect rocks and sea glass is one of my favourite things to do. Sarnia is a small town that is full of history, it is known for its historical houses and architecture. "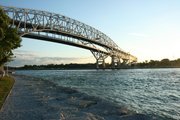 Shop
Sarnia has wonderful places to shop downtown. Because of the lack of jobs in the area, a lot of people have open up new shops and business. My favourite places downtown are Joie De Vintage (A Vintage Clothes Shop), Gourmet Passions, which specialized in flavoured olive oil and has a huge loose leaf tea collection and of course the Flea Market and Antique Stores.
My favourite place to buy craft supplies is Michaels [1470 Quinn Drive], it is one of the few big craft supply stores in Sarnia and has a huge selection and variety of supplies. I also enjoy visiting the thrift stores for scrap fabric or articles of clothing to be redesigned.
There are a number of craft events through out the year where crafters can sell there handmade items. The biggest one takes place the first weekend of June and is called Art Walk. The city blocks off the main road downtown for three days, and many artists come and set up booths. There are also two stores in Sarnia where artists can go and sell their artwork including Raw Symmetry [148 Front Street North] and Painted Treasures [317 George Street].
Eat & Drink
Sarnia boast a large number of independently owned restaurants. My favourites include Ups N` Downs [226 Front Street North] Bar & Grill and Sideways [154 Front Street North]. I also love going to Hana Japanese restaurant [1381 London Road] which has the best all you can eat sushi in Sarnia. Guaranteed if you are walking downtown Sarnia, any of the restaurants you pass will offer up good food for a good price.
My favourite place for a coffee is Coffee Culture [130 Lochiel Street]. It is also right downtown Sarnia, across from the art gallery. The coolest thing about this coffee shop is that it is located inside an old bank, and has the original tin ceiling and the safe from the bank is tucked in the back corner.
Not only is Ups & Downs one of my favourite restaurants to eat at is also, the favourite bar to go out to and grab a drink at. Getting into Ups on the weekend often means waiting in a line. Another great place to grab a drink is Sarnia's own brewery, the Refined Fool [137 Davis Street #1]. They offer a selection of about seven different beers, and are always adding more or changing up their selection.
Craft
Canatara Park [1200 Lake Chipican Drive] is not only a great place to hit the beach, but is also a great place to sit and craft. There are many picnic sites through out the park, as well as nature trails, that are quite places to set up an easel or sit and sketch.
One of the best groups that just recently started is the Awesome Foundation. The Awesome foundation gives one applicant every month a $1000 to fund an awesome idea. The most recent winner was someone who wanted to make a life-size fooz-ball arena where teams could come and play.
First Fridays are always a great opportunity to hit all the art galleries and art stores in Sarnia. First Friday occurs on the first friday of every month and is a great place to meet new friends and encounter those who love art and music.
See Something Special
Some fun places to visit in Sarnia are the Sarnia Bay Marina [97 Seaway Rd] which has a fun pine tree maze to run through as well as a scale model of the five great lakes. The Sarnia Bay is also home to many of the Great Lake freighters which travel through the Great Lakes on a regular basis. If you walk along the waterfront, you may end up in Rainbow Park [241 Christina Street South], which has three unique sculptures and is also the place where Sarnia's first school and church were established.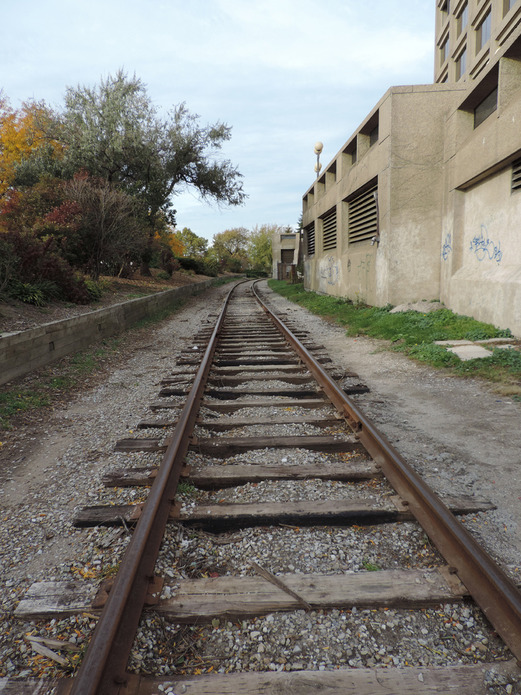 If you come to Sarnia during the summer months, make sure to stop under the bridge for Bridge Fries, its not a souvenir you can take home with you, but they are some of the best fries in Canada, so it is definitely worth stopping in. Many of the art shops and stores in Sarnia, have many beautiful crafts and clothing that make perfect gifts to treat yourself or someone else to.
Inspiration
Sarnia has many art inspiring places, including the beach and the various parks. The Judith & Norman Alix Art Gallery [147 Lochiel Street] is always on the top of my list to visit when I am downtown Sarnia. The gallery often features local artists, as well as art from their permeant collection. Close by to the art gallerty is the Lawrence House Centre For The Arts [127 Christina Street South], which is an art gallery and is also on the list of haunted house in ontario.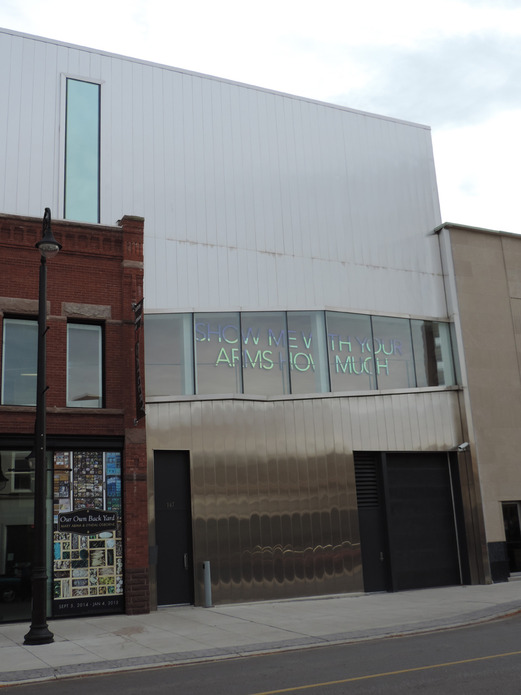 One of my favourite spots to go is Canatara Park [1200 Lake Chipican Drive], which is where the big main beach is located, along with an Animal Farm and Miniature Train. Wawanosh Wetlands [6013 Blackwell Side Road] is also a great place to go, and walk around, but be sure to pack boots cause it is always muddy.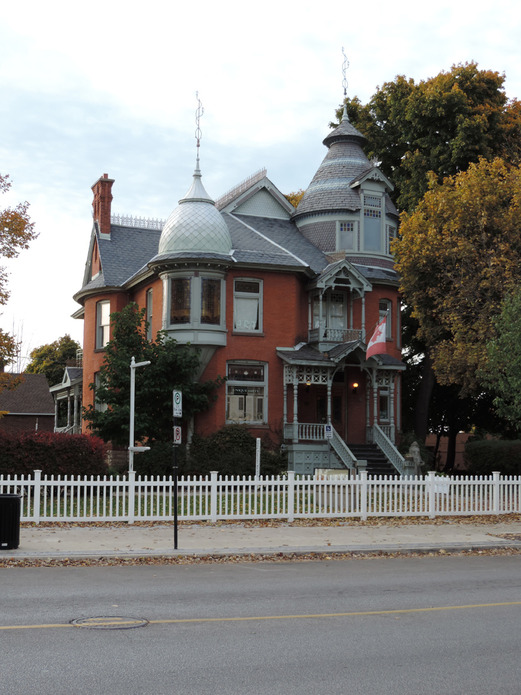 If you come down to Sarnia, the number one place to go is the Blue Water Bridge [1 Bridge St., Point Edward, ON N7V 4J5, Canada]. The bridge is an international border crossing between the USA and Canada. Another great place to go, even though it is a little outside the city, is Rock Glen Conservation Area, it has beautiful hiking trails and a waterfall. If you are in Sarnia during the winter make sure to head to the beach. walking along the beach when the waves have frozen is beautiful and fun.