" The best thing about living in Limassol is the all-year-round warm weather here, it is fantastic nearly 10 months a year (with only January and December being really kind of rainy and coldish - with the occasional sun at the beach and snow in the hilltop like 30 minute drive kind of month during the winter period!) and the beaches are so close and beautiful! They are also kept lovely and clean with full amenities, and beading on the beach on a warm summer afternoon under a large straw umbrella is just any beader's dream! "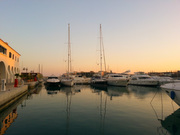 Shop
Limassol has so many big and little shops, where you could buy anything you need at reasonable prices. I especially love my favorite bead shop where I mention further down, Rock n' Rock [Crowne Plaza], I could spend hours in here! There are also a couple of lovely antique shops and lovely little stores selling hand-picked seashells, sponges and trinkets near the Old Port [] and beautiful small clothes shops in the town center at Anexartisias Street [Anexartisias] with all sorts of beautiful designs. I love just gazing for hours at the antique shops and am always so fascinated with old estate items and jewelry and it always amazes me to wonder that if these items could speak what a wonderful story they would have to tell.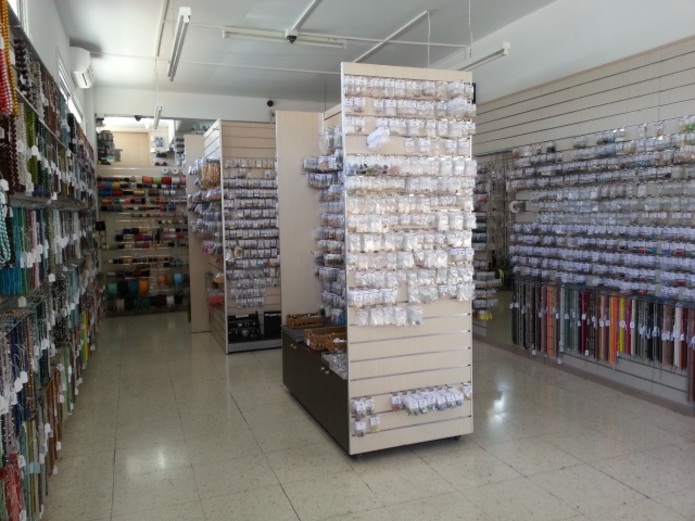 My favorite place for buying beads and supplies would definitely be the Rock n' Rock [Crowne Plaza] bead shop in Limassol. It's a family owned shop and the owner is so friendly and helpful, his knowledge of beading, jewelry making and techniques is amazing and I can find everything I need in one lovely shop. It is full of beads, cord, leather, wires, jewelry making supplies and much more. It is truly a beader's paradise! I could spend hours here looking for supplies I need (and even end up buying stuff I don't need at the moment!) or just having a lovely chat about jewelry making with the owner or other fellow jewelry makers. Workshops are also organized here on specific dates, so it is easy for someone who is interested in learning to create jewelry or learn a new technique.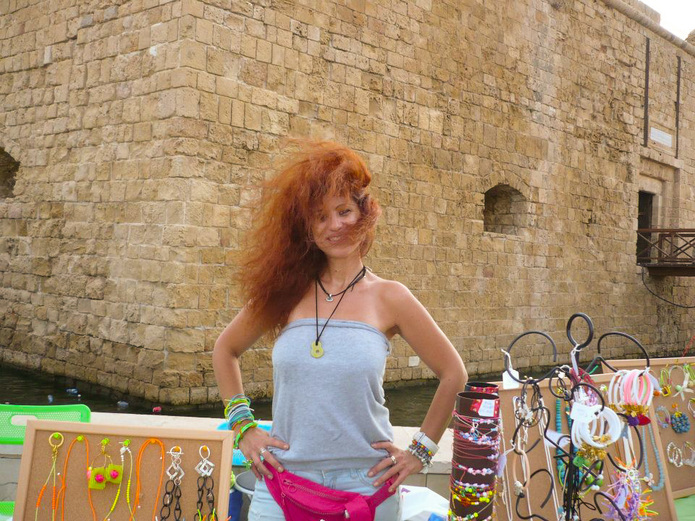 Often, there are Arts and Crafts fair events in various places around Limassol, where artists and crafters can sell their handmade items, and for handmade fans to shop. A few places are held year-round and are situated around beautiful tourist attractions. One of my favorites is the Limassol Castle which is close to the Old Port and has lots of small cafes too where people can have a stroll and sit down to relax and enjoy their coffee. Another place where artists and designers can display their beautiful work for sale is at various markets and fairs around town, where you can find and sell local art, vintage items, handmade items and home-made sweets. These are carefully organized fun markets for the whole family where during the winter they are open on weekends and during the daytime and in Summer there are fun afternoon-evening events for everyone. During the winter many hotels in Limassol provide events where local artists gather together and exhibit their work. This varies from a one-day to a weekend or even a whole week-event. Locals and tourists can visit and there are plenty of beautiful works displayed. These are usually with free entrances so you can spend the whole day there enjoying all the beautiful handmade creations of all sorts, from jewelry to decoupage to soaps and dips. Sometimes Artisans, Crafters, Photographers and Jewelry Makers from all over the island organize various events in other towns as well and we have a fabulous time with like-minded people island-wide featuring our art and having a get-together. Especially during the summer time where there are also concerts and sponsored fairs and markets. Below is a photograph of me (when I was a red-head!) a couple years ago in Paphos, a town just under an hour from Limassol, where there was a beautiful music and art festival at the town's Medieval Castle held by the Harbor. The event was so much fun; it started in the early morning and lasted till late with food and drinks and many local bands, DJ's and dancing!
Eat & Drink
My favorite places for dinner and/or lunch would most definitely be Ocean Basket [Zakaki] at My Mall Limassol or Germasogeia area (and also in Kato Paphos), which serves amazing platters of delicious kalamari, prawns and garlic mussels along with so much more fish and sushi picks. But my utmost favorite would definitely be the Souvlaki Tis Leivadias, a small traditional family-owned shop, which serves the best souvlaki in Limassol. Here you will find the traditional Greek Souvlaki in traditional home-made pitta bread. If you like you could also just order a stick of souvlaki and eat it right off the stick! It is so delicious you will definitely be back for more!
Another absolutely must-visit area is the CarobMill Restaurants [Βασσιλίσσης Βερεγγάριας, Limasol, Cyprus]. Located near the Limassol Medieval Castle, where the old local market used to be and in the heart of Limassol, surrounded by cobble streets you will find an amazing row of restaurants for anything you desire, from traditional Cypriot and Greek dishes to Italian to a light grill dinner or just for a soothing wine or cocktails. It is just so relaxing to sit here and enjoy your meal with friends and family.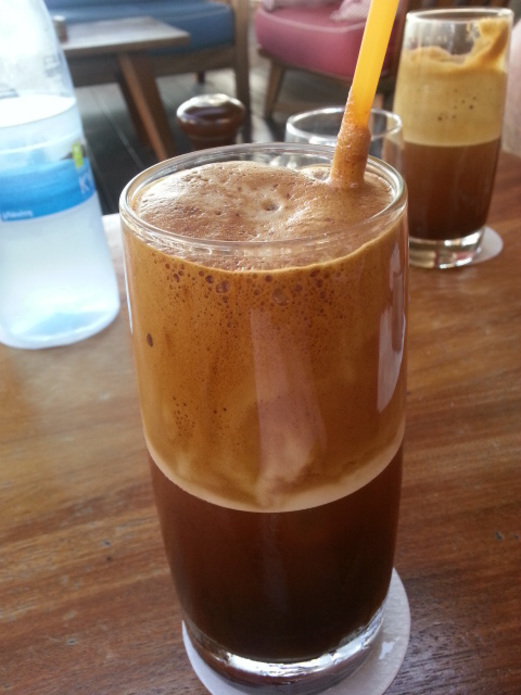 When you visit Limassol, or anywhere in Cyprus really, you cannot leave without trying the delicious 'sugar sweets' or as they say in Greek, 'gliko tou koutaliou' which means sweet served with a teaspoon. These are traditionally deep cooked fruit, slow cooked with sugar, preserved in mason jars with syrup and served as a delicious treat with a glass of cold water. There are so many fruit cooked this way, from cherries, grapes and even watermelon. Another delicious sweet treat would be the traditional 'loukoumades'. These are delicious deep-fried yeast-risen dough puffs drizzled with honey syrup and sprinkled with cinnamon. If you are in Limassol in September, as I mentioned above we have the Wine Festival, which features so many small family owned stalls with traditional sweets and food to enjoy, and of course wine and dancing! I make a habit of never missing this fun event every year! But since we have quite hot weather nearly the whole year through, a quick stop for a delicious ice-cream is what I prefer most! One of my favorite places is the HOBO Mediterraneo [] at the Limassol Marina, their ice-cream is amazing and served in a huge bowl, with a beautiful view of the Marina. We are lucky because a lot of the local bakeries also serve really amazing ice-cream made in their shops! Also the sea-front is packed with lovely ice-cream parlors, so wherever you are during the hot summer months there is always a place to stop and cool down with a bowl of ice-cream!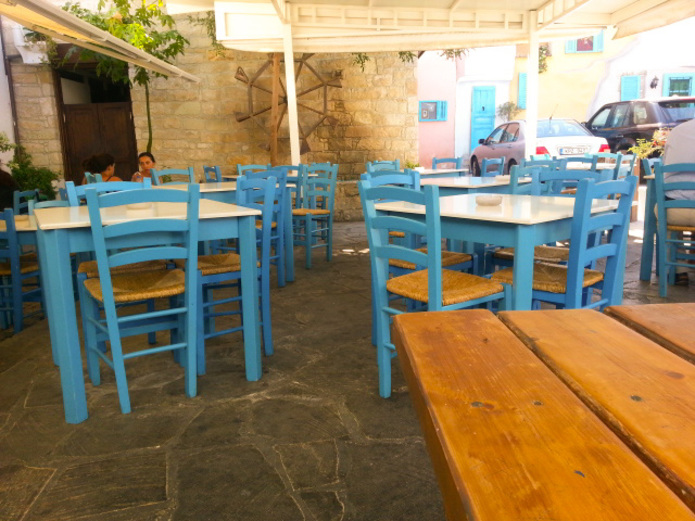 My favorite places to just hang out, relax and have a drink would definitely be by the sea front Promenade. We have the privilege of being on the sea-side part of our beautiful island, so alongside the whole town there is a huge row of beautiful bars and cafes! Some of my favorite are right on the beach, the one is best for the Summer time as it's like a dip-in-the-beach-and-onto-your-chair-for-an-iced-coffee-type-of-place! I spend nearly all day here and its perfect for bead-making too! Another amazing beach bar is PUESTA Oyster Bar & Grill []. Again, the only thing separating this lovely place from the beach is its door and a footpath created by the Municipality for joggers, bikers and people who love taking long walks. This is amazing as it is all along the whole seafront, where there are more shops and cafes. You can see the photo I took from Puesta where the seaview is so beautiful and relaxing. Another place I absolutely love is the Caprice Bar [Georgiou Gennadiou St] at the Londa Beach Hotel. With its beautiful minimalist scenery, this is fabulous for the winter evenings, featuring chill-out music or live piano for more relaxing afternoons. But, if you like hustle and bustle and prefer to enjoy loud music and eat or drink, Chesters Bar and Restaurant [194, Amathoundos Avenue, B1, Pareklisia] is a fun all day and night place to enjoy, whether for lunch, dinner, dessert or drinks, Chesters has a variety of choices! Chesters is on the Amathoundos Avenue, just a walking distance from the Amathoundos Ruins, so a fun-packed touring day can always be organized! And if you are looking for late night dancing, the Dolce [B1, Cyprus] Club is on the same street and is just so much fun for those warm summer nights, as it is an open-air club. There are always awesome events held there and the music is non-stop till the early hours of the morning!
Craft
Definitely by the beachfront, along the Promenade [Christodoulou Chatzipavlou, Cyprus] at various cafes, but especially on the beaches as there are many beaches with clean facilities and grass areas. This of course is best during the Summer time, as it gets too windy during the winter.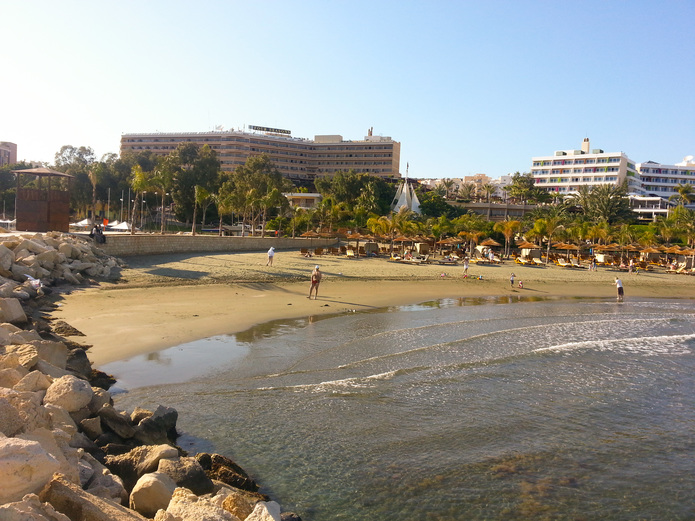 The Cyprus Etsy Street Team is a very organized team here on our island. All the members are very well connected and our Team Leaders and Captain are always looking for new events and get-togethers, to keep us updated and in touch. Also, the various local bead and craft shops arrange gatherings for beaders, knitters and crafters to work and learn new techniques and get to know each other. There are also various local groups here in Limassol, which are organized by the Etsy team members with a group of various handmade artists ranging from jewelry making to clay designs, decoupage, sauces and tasty homemade sauces, and arrange various fairs in our town. During the winter months most of these fairs take place in hotel areas, for a reasonable fee, where it is clean and comfortable and visitors can enjoy the comfort of the enclosed area and some snacks and beverages. Where should we go or hang out to make new crafty friends A big must, in my opinion would be, if you have a store on Etsy online, to join the Cyprus Etsy Street Team. Another lovely idea would be the local bead shop gatherings mentioned above, for beaders, knitters and crafters, where one could get together with other people with the same passion for either a new hobby, or to learn a new technique or just to get together and have fun with other like-minded people.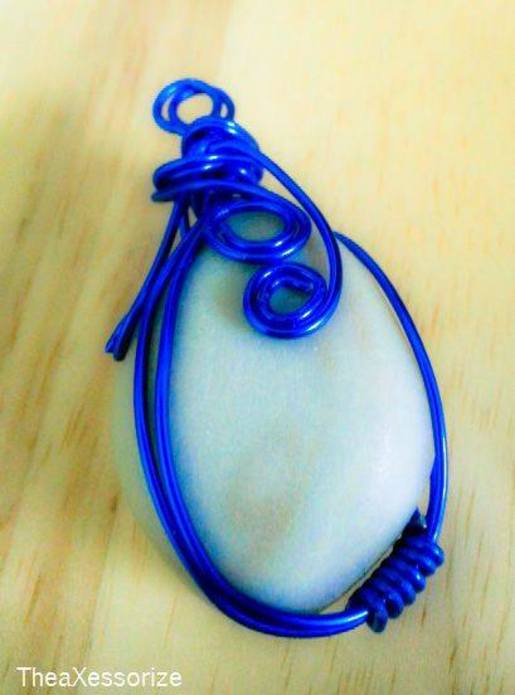 A big must, in my opinion would be, if you have a store on Etsy online, to join the Cyprus Etsy Street Team. Another lovely idea would be the local bead shop gatherings mentioned above, for beaders, knitters and crafters, where one could get together with other people with the same passion for either a new hobby, or to learn a new technique or just to get together and have fun with other like-minded people.
See Something Special
Aphrodites Rock, is definitely a must-see if you come to Cyprus! Although it is on the outskirts of Limassol and on the way to Paphos, it is only about a 20 minute drive, and is an unforgettable site! Here, the Myth says is where the Goddess' Aphrodite's birth took place. Legend has it that Aphrodite rose from the foaming waters of these beautiful huge rock fragments. A local myth is that any person who swims around Aphrodite's Rock will be blessed with eternal beauty. Another must-see site is Curium Theater [Ancient Kourion], a gorgeous Greco-Romanian Theater, built right in the middle of Curium (or Kourion) a very important city Kingdom, built in the 2nd Century BC, and situated in the Akrotiri Sovereign Base in Limassol. Cyprus is a beautiful island with so much history, ruins and so much inspiration for artists, designers, and alike with its historical places, mountains and beaches! One could spend days just touring and enjoying everything!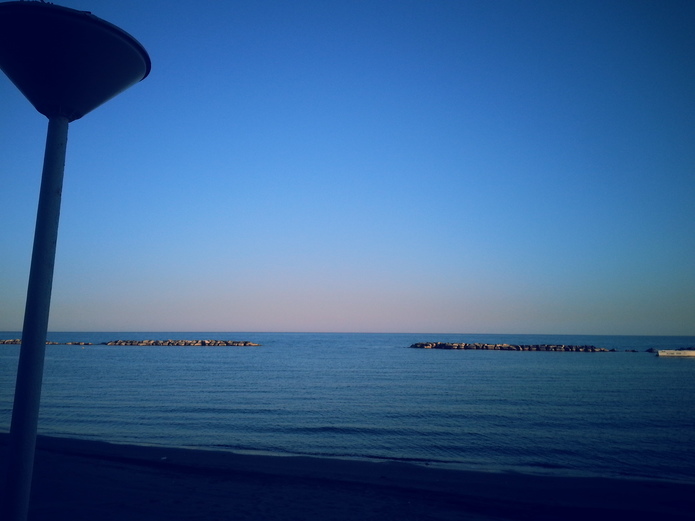 There are so many lovely items to take back as small souvenirs, from the local alcohol drinks, like Zivania, or non-alcohol, the freshly made lemon squashes, to deserts like Palouze, to handmade jewelry and crafts. But my most favorite would definitely be a sea shell or a pebble… they say if you receive a pebble from far away, a place you'd like to visit, then one day you will go there.. so here is a lovely white beach pebble, wire-wrapped from me to you, from Cyprus with love!
Inspiration
Limassol has so many inspirational places, but I am especially intrigued by its historical places of interest and ancient ruins; if you start visiting these amazing venues you will keep wanting to revisit. No matter how many times you see a place there is always more to see. Cyprus alone is an island of ruins and beauty which runs back through history with so many tales to tell. If you're a romantic at heart like me, then the Medieval Castle of Limassol [] would be one of the best places to see. Legend has it that here is the site where King Richard the Lionheart married Berengaria of Navarre and crowned her Queen of England in 1191. Also, there is theKolossi Medieval Castle [Λεωφ. Αρχιεπισκόπου Μακαρίου Γ', Cyprus] (on the outskirts of Limassol town), which is a tall fort standing proud in its structure. Another archeological site worth visiting are the Ancient Amathous Ruins [], the beauty of this site takes you back so long ago, with its ancient columns and ruins, giving the impression that you have travelled back in time. And these are only a few of the many archeological sites in Limassol. There are also many small villages which have been preserved beautifully and are still inhabited and provide agrotourism to tourists and locals who enjoy the beauty of wildlife and mountains. The Kourion Amphitheatre [Ancient Kourion] in Episkopi, Limassol is also a must-visit site revealing excavations astounding artefacts and significant excavated remains. Each year (mostly during the Summer months) there are major theatrical and musical events taking place right here in the Curium Theatre, bringing us back to how it used to be so many centuries ago. Here at the Kourion there is also a must-see Museum featuring discoveries from the archeological site.
More Museums definitely worth seeing are the Municipal Folk Art Museum Limassol featuring beautiful folk and traditional culture of Cyprus. Also, The Evagoras Lanitis Center [Queen Berengaria], which features art, photography and educational exhibitions throughout the year. Located at Anogyra Village, you can also visit the Olive Oil Museum and Park (Oleastro Olive Oil Park) where you can find out all you need to know about the olives and olive oil of Cyprus, enjoy some delicious home-made cuisines and learn at the same time!
All these beautiful places set the balance of folk culture and modern days and bring out all the inspiration you need to create and at the same time enjoy the beauty our island has to provide, a year-round cosmopolitan sea-side destination blessed with its rich history and culture.
Modern day inspirations would definitely include our New Limassol Marina []. An absolutely amazing place to visit, where you can enjoy long walks, sitting at a café or restaurant or talking to local boat owners. This is also a lovely place to sit, just watch the sea and enjoy crafting or beading. Either at night, or during the day, it is an inspiring attraction for people of all ages, featuring docked yachts, local and international shops to eat and shop, and occasionally young musicians like to play along the Marina front, so you can enjoy listening to talented musicians whilst strolling or relaxing.
Talking about modern places, you cannot visit Limassol without taking a visit to the local Mall, My Mall [Franklin Roosevelt 285] Limassol. At any time you can find a variety of shops and restaurants and enjoy a fun-packed day for the whole family, from cinema to ice-skating! And if you are here during the Summer months then you can't leave without enjoying the fun and exciting games of the Fassouri Watermania Water Park [], opened from May till October with non-stop fun water games and also more relaxing entertainment for those who just like to take it easy.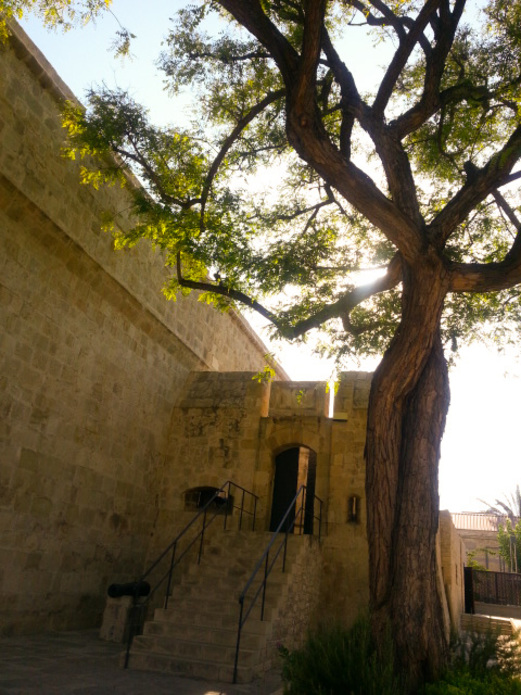 My top non-craft related attractions would definitely have the beach as my number one! I can spend all day here swimming in the cool turquoise blue colored waters of the Mediterranean Sea or just lying on the sandy beach with my husband, family or friends, relaxing and chit-chatting the day away. There are beaches here in Limassol that after dark become beautiful and fun beach bars, where many events also take part featuring some amazing dancers and DJs. One of my favorite pass-times here at our local beaches though, is definitely sea-shell picking! I love collecting sea shells and pebbles, although if I find a live creature I always make sure it goes back into the deep sea where it belongs. Along our beachfront where most of the hotels are, the Local Municipality has built a lovely walking front, the Molos Promenade [Christodoulou Chatzipavlou], with plenty of benches for relaxing and a well built pavement for strolling or jogging. This is also a lovely place I enjoy visiting and taking a break from my every-day routine. But, personally, I would definitely go for the beach, because you have it all! Lovely Turquoise color sea water and plenty of sea shells and pebbles to admire, where you can either sit on the silky sand or rent a beach-bed or sit comfortably all day right on the beach benches at the cafes and create beautiful beach-inspired jewelry! And on windy days, I like taking pencil and paper and draw whatever inspires me... it's just amazing what I can come up with! I just sit and enjoy sipping my iced-coffee on a hot day and blend in the blues and browns of the sea and sand.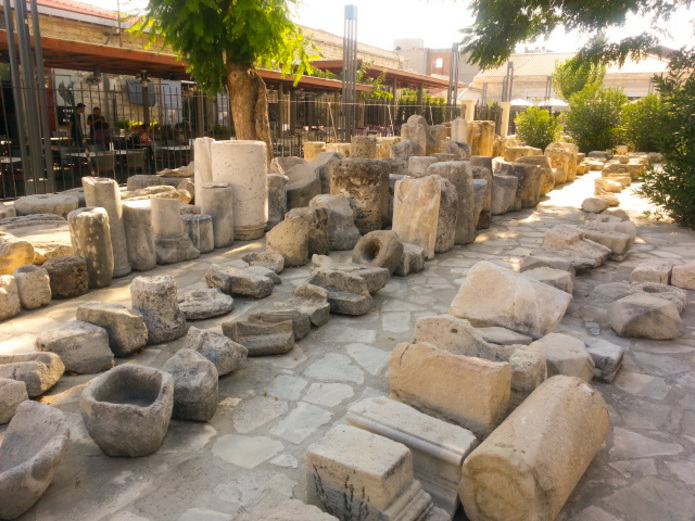 Before leaving Limassol, you most definitely have to take photos by the beach (here I go with the beach again, I absolutely love it!), this is a must when in Cyprus! Especially with the sunset, so enchanting! Also, the Medieval Castle and abundant ruins that cover the island, with all their beauty and history. Another great photo to take would be if you are here in the beginning of September, when we have our famous Wine Festival! Cyprus is well known for its abundant vine yards and delicious grapes and wine, traditionally kept in the families and ranging generations down. So each year, normally end of August and beginning of September the Municipality arranges the Wine Festival, a cultural event in the Limassol Municipal Gardens [Olympion], where everything and anything to do with wine, vine and grapes is displayed, ate, tasted, danced and drank! You can taste the delicious home-made "Palouze" and other deserts made from grapes, drink plenty of fine quality wine and there is non-stop dancing till the early hours! Locals and tourists come from over the island and it is a major event! It even has a motto which says "Drink Wine, It Gives You Life!" There is a statue in the middle of the Gardens of a local Cypriot in Traditional costume and it is huge! A great photo with this guy is an unforgettable moment! Here you can see a photo that I took of him.