" Berlin is full of strange and colorful people, artists, musicians... it never gets boring. I love about Berlin that you can do/eat/get anything you could possibly think of at any time of the day. Eat in a fancy restaurant at 4:00 in the morning. Go scuba diving. Visit a flea market today. And another tomorrow. And another the day after. It's totally different from the village, where I grew up - and I love it. "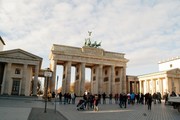 Shop
I like buying craft supplies in big craft shops where you can get literally everything a creative girl could wish for. My favorites are the idee. Shop [Wilmersdorfer Straße 108-111, 10627] and Werken Spielen Schenken [Schloßstraße 110, 12163]. Frau Tulpe [Veteranenstrasse 19] has the most beautiful fabrics and sewing supplies.
Modulor [Prinzenstraße 85, 10969] is the place where I go for special or advanced craft supplies like really thick card board or large sized papers. A lot of professional artists and architects are customers there. The store has a ridiculously large amount of paper, cardboard, acrylic and wood and metal sheets, notebooks, pens, washi tape and some stuff I don't even know what it could be used for. The place also holds various workshops, a book store and a café. The embroidery floss that I need for my little Dawanda shop always comes from a small craft shop in the Kunstgewerbehaus (house of arts and crafts) just around the corner from where I live. They have the whole range of colors and if I'm missing a certain color to finish my work, they're always just a few minutes away.
There are many opportunities for crafters to sell their work. I've only been to a few of those craft markets though, but I liked the handmade supermarket, which is small and cozy and takes place in an abandoned supermarket building.
Eat & Drink
Berlin offers so many unique places to eat, it is really hard to decide! You could spend your whole life trying out new cafés and restaurants! But there's this Italian restaurant Trattoria Fellini [Crellestraße 46, 10827] that I like. Apart from a cozy atmosphere and a very nice staff it has the best pizza and the best tiramisu I've ever had.
Fräulein Burger makes the best burgers (and fried vegetable sticks!). Everything is handmade with regional products, healthy, organic and made with love. The place has a cute 60s flair and there are always flowers on every table. It's my favorite burger place of all time.
The Z-Art Gartenhaus Café [Martin-Buber-Straße 1, 14163] is an oasis in the middle of a chaotic city. Just around the corner from the S-Bahn, a noisy street and a shopping promenade is the sweetest little garden which reminds me so much of our garden in the place where I grew up. In the summer you can sit outside and enjoy cake and coffee surrounded by trees and bushes and flowers.
Craft
In summer I would recommend the parks of the area to sit in the sun or under a tree and craft. The Botanical Garden [Königin-Luise-Straße 6-8, 14195] are especially beautiful. You have to pay to get in there, but it's really not expensive and the place is worth the money!
For craft lovers the city offers all kinds of meetings, craft clubs and workshops to get and craft together. Many craft shops offer classes or workshops! I think it really won't be different to join a group of people who knit or sew or paint together or do whatever craft you like. DaWanda [Windscheidstraße 18, 10627] hosts a lot of different interesting workshops and craft parties on a regular basis in their snuggery. Get together, talk, laugh, craft – it's the perfect way to make new crafty friends. Werken Spielen Schenken [Schloßstraße 110, 12163], which I already mentioned above also hosts many different crafty workshops, although I've never been to one so far.
The Botanical Gardens [Königin-Luise-Straße 6-8, 14195] are packed with flowers, trees, grass, cacti from all over the world. You can sit on one of the large lawn areas and craft along or take an inspiring walk through the huge glass houses or through the park. My favorite corner of the botanical gardens is the Japanese garden. I love the Japanese flora. Another one of my favorite places to sit and craft is the Paul-Ernst Park [Germany] at the lake Schlachtensee. It's often crowded during the summer months, but if you're lucky you can find a nook between trees right at the water's edge where you have an amazing view over the lake.
See Something Special
For a real Berlin experience, you should take the S-Bahn or U-Bahn (subway) and enjoy the quirky and odd people you'll inevitably meet there. After that you could visit the Currywurst Museum [Schützenstraße 70, 10117], the Barbie Bar [Schlesische Straße 16, 10997] or – if that's not odd enough – go to Das Klo [Leibnizstraße 57, 10629] (the loo), a bar where instead of napkins there is toilet paper and instead of glasses and plates, there are chamber pots.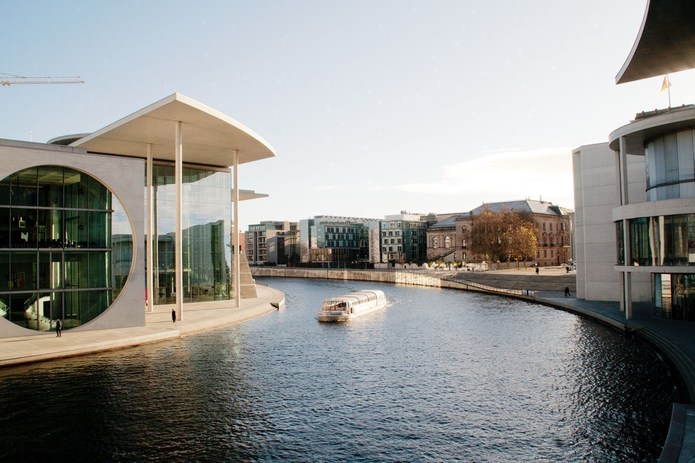 If you want to get your friends something special from Berlin, I'd recommend getting a glass of Spreewaldgurken. Those are gherkins and really typical for this area. You can find them in every supermarket. If you're looking for something more cheesy try to get anything with a little traffic-light man on it, the Ampelmännchen. That is the symbol shown on pedestrian signals in the former German Democratic Republic. It's quite famous in Berlin and, well, really cute.
Inspiration
I love book stores. It's a big source of inspiration just to walk through the shelves of a nice book store, look at the colorful covers, flip through a book here and there or even sit down and read a bit. The Hugendubel [Neukölln] at Schlossstraße is one of those big bookstores that I love to visit. They have about a million books on two floors, quiet reading nooks with comfy chairs and even a café where you can bring the books you like and read while sipping on a cup of coffee. It's heaven!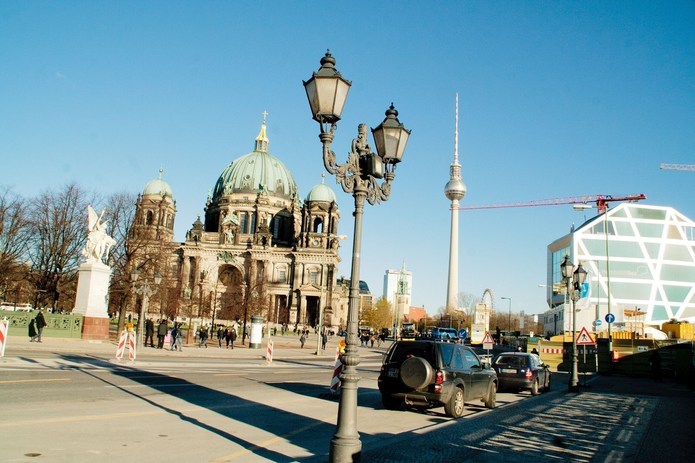 If you're more interested in museums than book stores, there's a whole island full of museums here in Berlin, called Museumsinsel / Museum Island [Museum Island]. It's one of the most important museum complexes in the world. You'll find there the Old National Gallery [Bodestraße 1-3, 10178] with a collection of 19th century art as well as historical museums with exhibits from the stone age and Troja. Visit the Egyptian Museum [Bodestraße 1-3, 10178] for a look at the famous Nefertiti bust!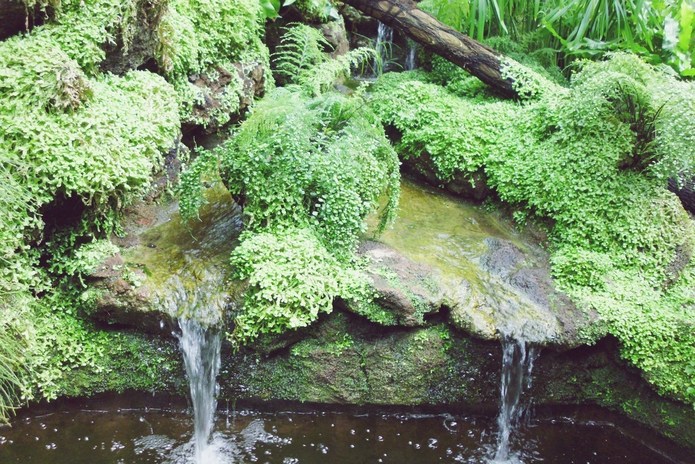 For pictures of the most famous sight of Berlin, Berlin-Mitte [Mitte] is the place to be. You'll find the Brandenburg Gate [Pariser Platz, 10117] there, the Reichstag Building [Platz der Republik 1, 11011] and the government quarter. The Potsdamer Platz [Potsdamer Platz, 10785] with its tall and modern buildings and the stunning Sony center is worth a picture or two as well! Not too far away is the huge Berlin Television Tower – You can snap a picture from far away or directly underneath it, but if you go up the tower, the view will be amazing! I highly recommend going up there at night! Oh and don't forget to take some pictures of some street art and with at least one of the colorful bear statues which are standing everywhere in the city!