" Freiburg is a beautiful eco-green city located right on the foot of the beautiful Black Forest. Splendid alpine landscape and vineyards, medieval cobblestoned cityscape which was laid even before Columbus set sail, timbered houses with flower pots of crimson geraniums, cafe rimmed Altstadt(older city quarters) that would totally charm you up. This little city is also the sunniest corner of Germany. (Photography by Mr Lorik Ajvazi from LA.Projects) "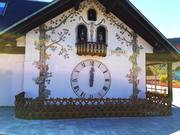 Shop
The inner city (Altstadt) and the pedestrian streets around it (Kaiser-Joseph Strasse) is the main shopping quarter which is mushroomed with branded stores,boutiques and departmental stores. However if your are interested in queer artifacts, art galleries and antique boutiques then the smaller alleys in the old city quarter such as Gerbarau, Fischerau is your paradise. The best market is the "The large farmers' market" at the Münsterplatz where Freiburgers buy their locally produced flowers, fruit and vegetables as well as enjoy a traditional Wurst (German sausage) as a snack.
Freiburg caters everything that an art and craft lover would seek for. Idee [Kaiser-Joseph-Straße 209, 79098]- A creative supply store located right at the centre of the inner city sells everything under the sun related to art and craft. Die Papeterie [Schiffstraße 10, 79098] is the perfect one stop shop when it comes to buying handmade paper supplies. There are several other small art and paper boutiques along the small alley of inner cities which is a treasure trove of local artists which catches my attention everytime I walk past them.
Crafters can sell their handmade items in several Art fairs and markets held regularly around several quarters of the city.
Eat & Drink
I am still new to Freiburg and have been constantly exploring to find new places to eat. The best food for a quick grab is at the Markthalle [Unterwerkstraße 9, 79115], a food court of a huge selection of different ethnic cuisines from around the globe. Tacheles [Grünwälderstraße 17, 79098] bills itself as authentic Snitzel (German crispy cutlet) paradise. This underground restaurant is my favourite when you want to taste some local delights.
Being a sunny, cheerful university town, Freiburg is scattered with lovely Cafe´s every few meters. which serves delicious cakes with a cuppa coffee. Few of the famous Cafe's are UC Café [Niemensstraße 7, 79098], Schlosscafe [Kapellenweg 1, 79100]´and Kolben Kaffee Akademie [Kaiser-Joseph-Straße 233, 79098]. Kolbe Kafe has walls lined with coffee sacks and a pretty funky atmosphere.
A trip to Germany is incomplete without a drink at the beer garden. My favourite is Feierling [Gerberau 46, 79098]. It is a tiny brewery in Freiburg with both a pub and a beer garden and is well known among the locals for excellent selfmade beer. During summers hundreds of people gather in the nearby Augustinerplatz to drink, party and socialize.
Craft
Freiburg has a lot of lovely parks and gardens such as seepark where one can sit and paint or craft during summers. During winters, the zillions of Cafe´s are the best alternative.
If you like to be a part of Art and Craft activities, there is a range of groups you can meet. For a newbie in the city like me, I think Volkshochschule [Rotteckring 12, 79098] (a community learning centre) which offers several free art and craft related courses is the best place to meet people and enjoy the company and knowledge of other artists.
For something a bit more formal and organized, there are lots of places running official workshops. Pultkult [Augustinergasse 2, 79098] offers fabulous professional calligraphy courses for letters, envelops, invitation etc. Lydia-Leigh-Clarke also offers several workshops related to painting and artworks and that's something I am looking forward to attend and meet more like minded people. The Kunstverein Freiburg [Dreisamstraße 21, 79098] (Freiburg Art Society), founded in 1827, attracts emphasises mainly on the modern trends of contemporary art.
See Something Special
Take a romantic train one hour ride from Freiburg through the dense black forest mountains, quaint little Black Forest farms nestled into the hills, glittering lakes, wide rolling moors and romantic gorges to the nearby lakes -town of Titisee and Schluchsee. This is one of the the most beautiful train journey I ever experienced and is a lovely escape into the wild. To take in these unique surroundings with all the senses is certainly an unforgettable experience.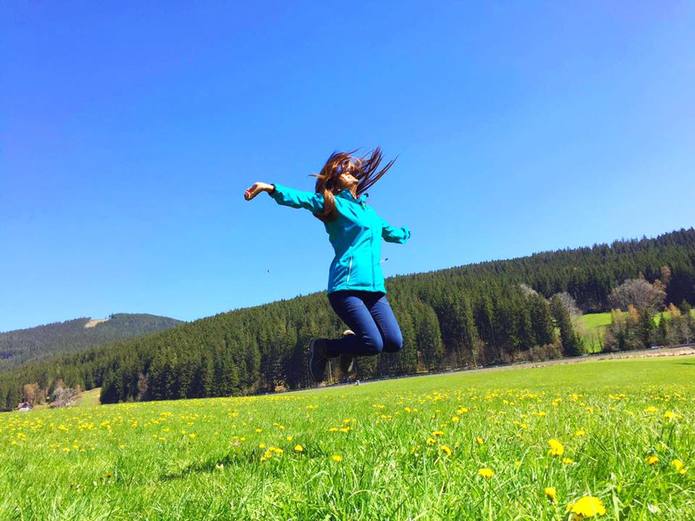 Cuckoo clocks are wooden hand painted clockwork first made in the 18th century in this region is a great souvenir to take home. If you are in Freiburg, don't forget to buy tiny boats and sail them in the canals (bächle) if it happens to rain.
Inspiration
Being a nature inspired artist, I always find inspiration in the beautiful landscape surrounding the city of Freiburg. The neighbouring hilltop villages and vineyards, distant snow capped mountains and the beautiful streams of Dreisam river to name a few.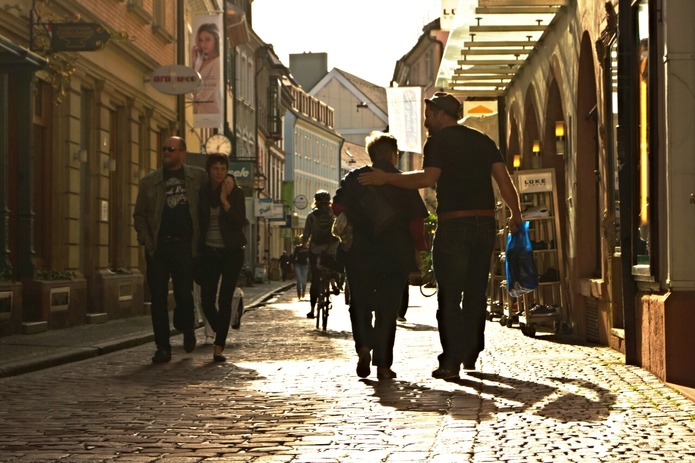 Most of the tourist attractions are located within the inner city square. The city has two major former city gates called Martin's Tor and Schwabentor which are iconic. The old cobblestoned street of Altstadt (inner city) are lined with tiny water canals called Bächle which are unique to Freiburg. The locals say that if you accidentally fall or step into one, you will marry a Freiburg resident. Freiburg's Munster cathedral is one of the most beautiful and the oldest of all in entire Europe. A fleet of narrow stairs leads you to the top of the tower and from there you can have a magnificent view of Freiburg city. For nature lovers, a hike up the Schlossberg (Castle hill) is a must. It takes about 30 minutes from the historic city center and you can enjoy an amazing view of the Black Forest and the Vosges mountain range in France while sipping a beer in the lovely beer garden. If you are a Art lover, the Augustinermuseum is a must see. it features a varied collection of art from the Middle ages to Baroque period.
You have to take a photo of the Munster ( cathedral) and I am sure if you take a stroll through the inner city, there will be many spots and sights what will draw your attention.