" Valencia is a very nice and comfortable city to live: big enough to have a wide cultural and services offer, but not too much to be oppressive and make you spend hours to get around. In addition, the weather allows to enjoy walking or riding almost the whole year. "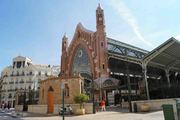 Shop
I enjoy so much buying books and my favorite bookshop is Librerías París-Valencia [Carrer de Pelai, 7, 46007 València]. They have three shops in the city centre and the best thing is their large choice of secondhand books, where you may find remaindered books at very good prices.
The Central Market [Plaça de la Ciutat de Bruges, s/n, 46001 València] is a delight for the senses: in a precious modernist building stalls of spices, fruits, vegetables, meats, fished, pasta ... create a mixture of colors, scents and textures in a very busy atmosphere. At the same Plaza del Mercado [Plaça del Mercat, 45, 46001 València], there are four essential shops for me: a shop offering sewing machines sale and repair, Guillermo Viana [Plaça del Mercat, 22, 46001 València]; two wool shops, El Paraíso [Av. del Dr. Peset Aleixandre, 123, 46009 València] and Lanas Mompó [Plaça del Mercat, 12, 46001 València], and a honey shop, Mieles Amarvi [Plaça del Mercat, 23, 46001 València]. You cannot miss their rosemary honey. delicious!
Nearby is Bugalu [Carrer de la Llotja, 6, 46001 València], a clothing and accessories shop by designers and craftsmen, where you could buy nice and original gifts or just for yourself. As this one, at the Carmen neighbourhood you will find many shops offering craft products and made by local designers. Though recently other areas have become fashionable, this is my favorite neighbourhood of the city for its cultural, gastronomic and commercial offer, in the centre of the historic city.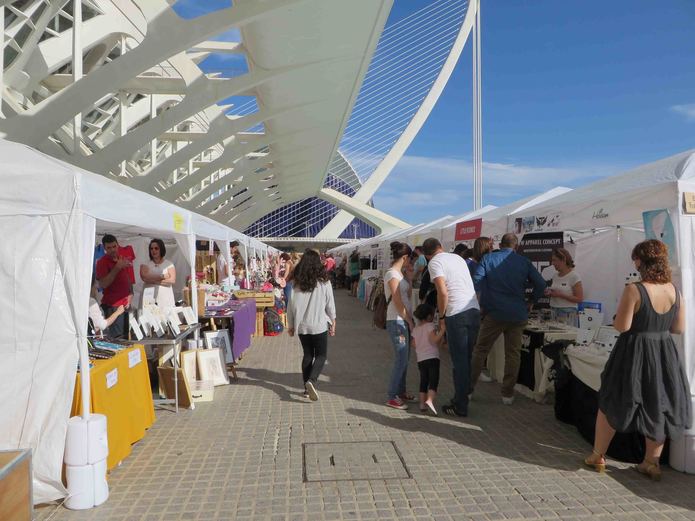 For craft purchases I love Bámbola [Av. Ramón y Cajal, 29, 46470 Catarroja], for scrapbooking, Tejidos Dolz [Avinguda de Pérez Galdós, 118, 46008 València], for fabrics, Estevid [Carrer de Sant Vicent Màrtir, 87, 46007 València], for crafts, and Mikita Lapena [Carrer de Dénia, 6, 46006 València] and Derecho y Revés [Carrer del Músic Padilla, 4, 46005 València], for yarns.
Throughout the year, lots of craft fairs are celebrated, specially in Christmas and spring, as the Fira Alternativa, the Nomada Market, the Fireta or the Pop-Up Market. Besides, many artisans rent places together to sell their creations; this is the case of El Artesanario.
Eat & Drink
Valencia has lots of great places to eat. We like very much to go out, mainly because the weather is nice almost all the year round.Certainly, is indispensable for the visitor to eat a good paella in a typical restaurant. I would choose one of the traditional restaurants by the beach, as La Pepica [Paseo NEPTUNO, 6, 46011 València] or L'estimat [Passeig de Neptú, 16, 46011 València].
There are three areas of restaurants specializes in avant-garde cuisine: the Mercat de Colón [Carrer de Jorge Juan, 19, 46004 València], the Carmen neighbourhood and Cánovas. My favorite is Seu Xerea [Carrer del Comte d'Almodóvar, 4, 46003 València]; I love their food, treatment and decoration. Ruzafa neighbourhood has recently become fashionable. There you may find more "ethnic" restaurants, especially Japanese. I advise you to try Ramen Kuma [Carrer del Pintor Salvador Abril, 6, València], its ramen are marvellous (I have travelled to Japan and can confirm it). Though if you want to experiment, our favorite Japanese restaurant, which actually prepares japanese-mediterranean cuisine, is Kamon [Carrer del Comte d'Altea, 32, 46005 València], in Cánovas neighbourhood.
At the university area there are three palces I love: Café de las Letras [Plaça d'Hondures, 37, 46022 València], a cafeteria that always has any local artists exhibition; Vera Bakery [Carrer de l'Escultor Alfons Gabino, 12, València], a lovely cafeteria with delicious home made cakes and Cervecería Cómic [Plaça d'Hondures, 33, 46022 València], where you can choose between hundreds of different beers and a great variety of sandwiches at a very good price.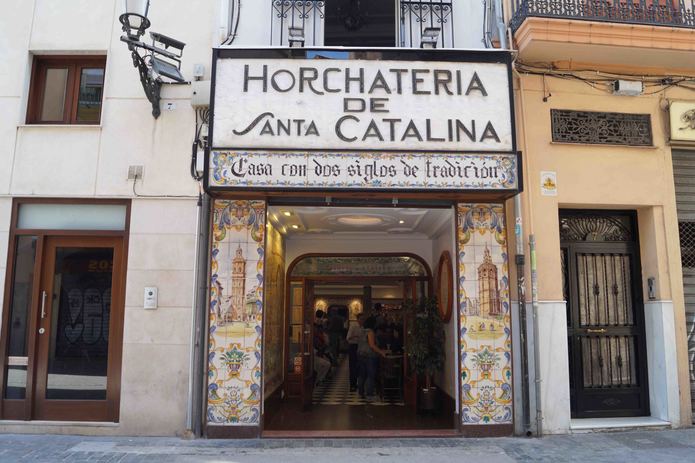 The city is full of charming cafeterias. Chocolatería Valor [Carrer del Pintor Maella, 37, 46023 València], in the city center, belongs to the famous chocolate brand from Alicante and there you can have this sweet in many different ways: warm, cold, liquid, frozen, sweets... And the Horchatería Santa Catalina [Plaça de Santa Caterina, 6, 46001 València] is very typical, old and nice. The horchata is a typical drink from Valencia.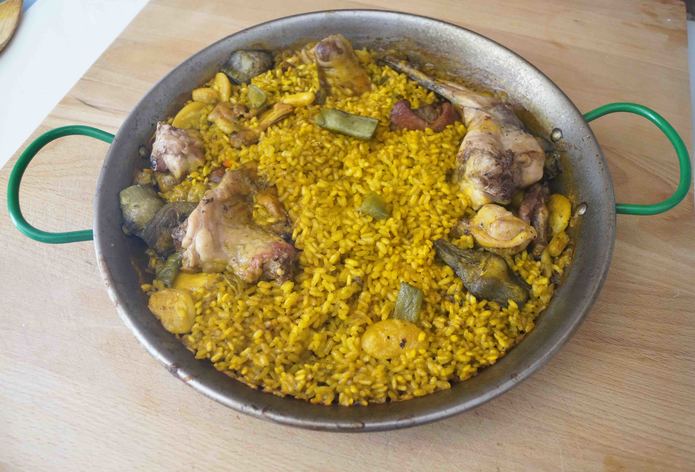 As for pubs, my favorite area is the neighbourhood of Carmen, the most modern and alternative area of the city. The typical is to visit one after the other.
Craft
People often get together to craft at the park at the old Rio Turia riverbed, or in cute cafeterias in the centre.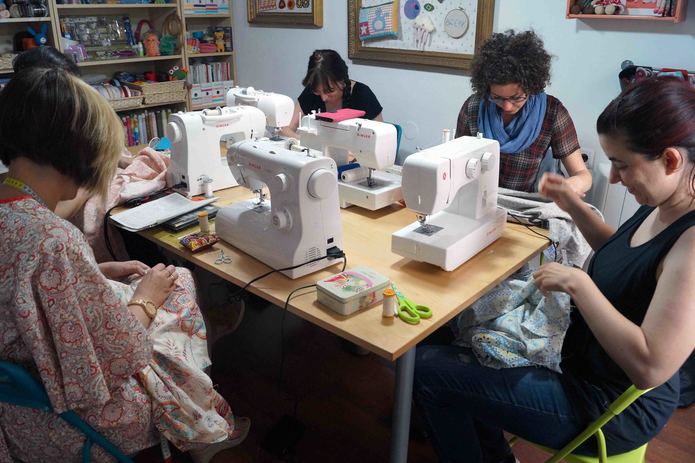 There are several groups which usually get together to make crafts, mainly knit and crochet, and to carry out urban actions: Valencia Knits, Urban Knitting Valencia and Mujeres y Punto.
If you want to be guided in your knit and crochet works you can come to Mikita Lapena [Carrer de Dénia, 6, 46006 València], Derecho y Revés [Carrer del Músic Padilla, 4, 46005 València] or Al Sol [nº 7 Pol. Ind. Les Valletes., Carrer dels Fornillers]. For scrapbooking I have already told you about La Sonrisa Creativa, which organizes great workshops. And I have to mention my school, The Crafty Room, where we give sewing, patchwork, embroidery, knit, and crochet workshops. We also organize craft meals and urban actions.
See Something Special
The Gulliver is a big contruction in the shape of this characther, with different tobbogans. A real fun place for children (and grown-ups)l.
If you want to take with you a valuable souvenir, ceramics and fans are the best choice, as there is an ancient craft tradition.
Inspiration
You cannot miss the old town: Plaza de la Virgen [Plaça de la Verge, 46001 València], with the cathedral, Plaça de la Reina [Plaça de la Reina, s/n, 46000 València], Santa Catalina [Plaça de Santa Caterina, s/n, 46001 València]'s tower and La Lonja, the most beautiful ancient building of the city, in my opinion. A visit that you will love is the Almoina [Plaça Dècim Juni Brut, s/n, 46003 València], an archaeological site where you will see the historical remains of the city.
From there we can wander through El Carmen neighbourhood, where we find parts of the ancient wall and Arabic remains close to mansions, in addition to being the most alternative neighbourhood of the city, with craft shops, workshops, restaurants and pubs. We can also do a modernist route to find some nice buildings as the Mercado Central, the Estación dle Norte or the Mercado de Colón.
If you like museums, I suggest the Institut Valencià d'Art Modern [Calle de Guillem de Castro, 118, 46003], Museo de Bellas Artes de Valencia [Carrer de Sant Pius V, 9, 46010 València], the MuVIM, Museu Valencià de la Il·lustració i la Modernitat [Carrer de Quevedo, 10, 46001 València] and the Palacio del Marqués de Dos Aguas [Carrer del Marquès de Dos Aigües, 4, València].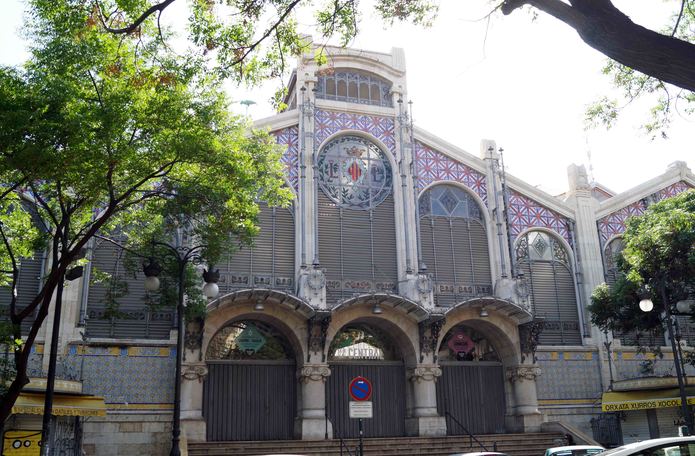 Finally, a visit to the Ciudad de las Ciencias [Av. del Professor López Piñero, 7, 46013 València], a group of buildings that house a complex of cultural and scientific offer. My preferred is the Oceanográfic. It is placed at the end of the Turia Garden [Avenida Manuel de Falla, s/n, 46018], which has became the lung of the city, with gardens, areas for sports and walk and playparks.
If you want to take some nice photos of the city you can climb the Miguelete [Carrer del Micalet, 7, 46001 València] which is the cathedral's bell tower. You will probably arrive breathless but sure you will enjoy the beautful views.