" I guess the best thing about living in Poitiers is all the activity you can see, feel and experience. Being a major student city, the population in Poitiers consists of students from the University, and old people doing groceries. One of my favorite things is going to the market that's placed next to the church on Wednesdays and Saturdays, sit down and watch old people go about their day. I live 5 minutes away from downtown, so I can experience the city's life first hand. "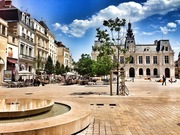 Shop
There are three places I love to buy clothes. All of them are thrift store. One is per kilo and the other two are next to each other, which I thought was weird at first, and then I found out they were owned by mother and daughter.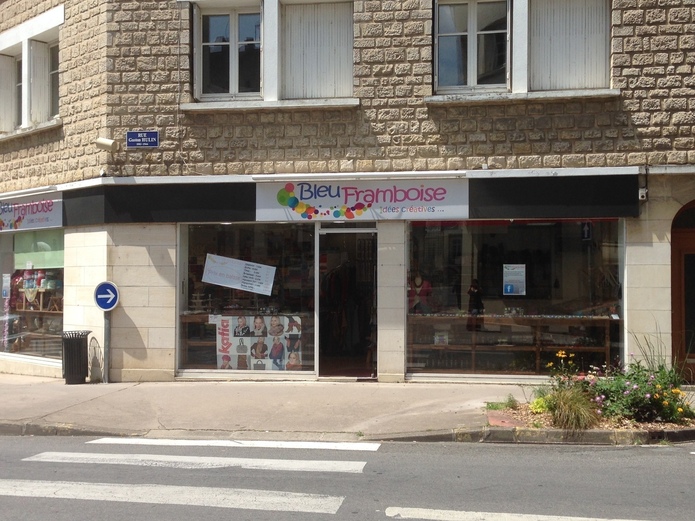 For crafts like painting, mosaic, and artsy stuff, one of the best places is downtown called Maisson Grassin Décors [700 Avenue Clain, 86130 Dissay, France] that has almost every kind of paint, brushes and mediums that you could possibly need for your craft. For jewelry making there's a small business also downtown which is called Bleu Framboise [36 Rue Gaston Hulin, 86000]. They also sell knitting stuff and have a knitting club on Sundays. But being a sewing fanatic, my favorite store by far is a sewing supplies store which is not downtown, but a short bus ride will get you there. The people there are willing to help you with a smile and are always super nice to everybody.
Right next to the bus stop I used to take the bus from, there is a cute little store called Quand Les Poules... [15 Rue Gaston Hulin, 86000] where there are always posters from crafters and musicians and in the same store you can find all kinds of handmade things.
Eat & Drink
As soon as you walk downtown, you will see a gazillion of typical French cafes with its tables on the outside and groups of people either having a drink, eating or of course, smoking a cigarette. One of my favorite places to eat is an Asian Food Restaurant that has one of the best caramel pork I have ever tasted.
I'm guilty of moving a lot back in my own country, and living in France has been no different (I'm even moving at the end of August!), and in every place I have lived I have found the same chain of bakeries called La Mie Câline [10 Rue Claveurier, 86000], they have the best typical French pastries. You will find éclairs, tartlets, croissants au chocolat, and these huge chocolate chip cookies that are almost too much for one person (not really but that's what my sister says anyways).
There's a bar a couple of minutes away from the train station which is called Le Plan B [32 Boulevard du Grand Cerf, 86000], they have live music several times a week, stand up, debates and theme nights that are great for the avid bar goer.
Craft
Le Plan B [32 Boulevard du Grand Cerf, 86000] also has a small library where you can sit and read for the whole afternoon before the night crowd comes, and the couches are comfortable enough to sit there to knit or paint/draw a while. Also Parc De Blossac [Rue leopold thezard, 86000] is one of my favorite places to sit with a book or to paint.
Bleu Framboise [36 Rue Gaston Hulin, 86000] offers courses and clubs for knitting.
See Something Special
Poitiers is well known and famous for having one of the oldest Christian buildings, which dates from the 360 a.c. called Baptistère Saint-Jean [Rue Jean Jaurès, 86000]. It is right between two museums so you can spend the whole evening in just one block.
For souvenirs you can go to La Maison du Tourisme [33 Place Charles de Gaulle, 86000], placed in front of the church Notre Dame de Poitiers which is downtown. There you can buy magnets, photos, stamps, key chains, etc to take home for family and friends.
Inspiration
There is a beautiful park called Parc De Blossac [Rue leopold thezard, 86000] not far from where I live, where I have seen several artists painting, people writing, reading, and playing with their kids. They also have a little place with animals like ducks, birds, fishes, and goats for people to interact with.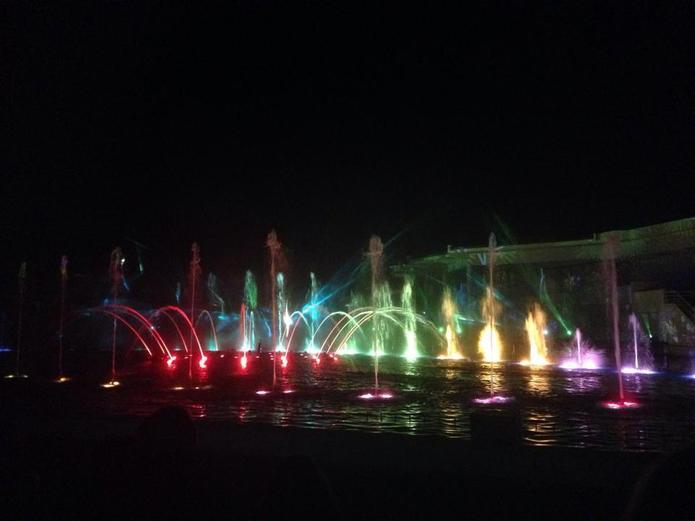 If you come to Poitiers, one of the places you cannot miss is the Futuroscope [Avenue René Monory, Chasseneuil-du-Poitou], which is an amusement park that has many different attractions that are futuristic and not something you can find everywhere. They also have a night show, consisting of water and a short film, mixed with fire and at the end of the night, of course there are fireworks.
Everything in Futuroscope [Avenue René Monory, Chasseneuil-du-Poitou] is worth taking a picture of. Otherwise, the narrow streets and sunsets we have are amazing for the amateur photographer.