" I would say the best thing about Bath is the architecture. The centre of Bath consists of lovely Georgian buildings and it's known for it's Royal Crescent and The Circus. There are also lots of quaint and individual little shops. Bath is surrounded by hills and the lovely architecture can be viewed from the top of these. "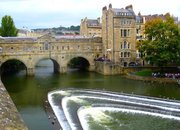 Shop
Crafters will love Bijoux Beads [2 Abbey Street], Husqvarna Studio [Charles Street], Shiney Rocks [14, Sandy Park Road, Brislington] on Saville Row for beads and Sew n Sew [Guildhall Market] in Guildhall Market which is my personal favorite as the value for money is excellent and the staff are always friendly. Wool is great for knitters, as is Great British Yarns [66 Langdon Road] as they both have a great selection of wools.
Eat & Drink
Java Coffee House [3 New Street, Avon] does, in my opinion, the best coffee in Bath, they also do some very tasty cakes. The also have very good salads and sandwiches. As opposed to a lot of cafes, they are all fresh and homemade.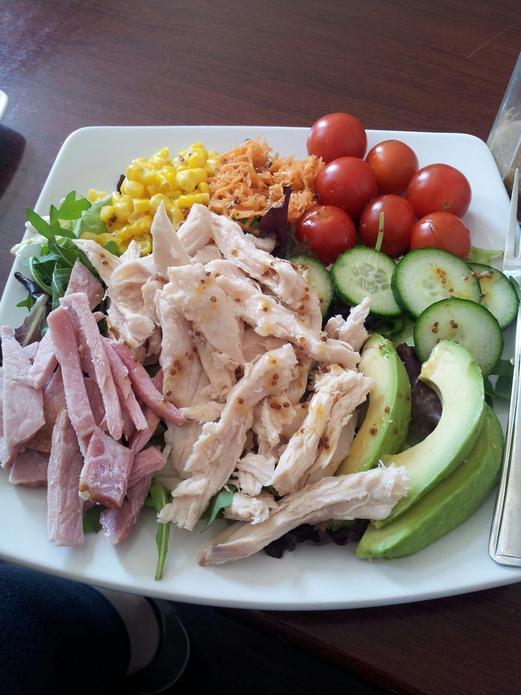 If you're willing to splash out a bit, Hudson Steakhouse [14 London Street, Avon] is very popular. The Real Italian Pizza Co [16 York Street] and The Real Italian Ice-Cream Co [17 York Street] are also good. Da Vinci [33 Wellsway, Green Park] on Bear Flat have the most amazing olives (I once ate £10 worth in one sitting, whoops!), they do really good paninis and sell a range of authentic Italian food.
As for great cafes and bars to craft in Java Coffee House [3 New Street, Avon] has amazing food and coffee, Graze Bar [Brunel Square] has great beer, The Royal Oak [8-10 Summerlays place] has good beer and often has live music, and The Boathouse [Newbridge Road] has a great setting by the river.
Craft
Parks that are great to craft in include a small square in town called Queen Square [Queen Square] and Royal Victoria Park [Bristol], the biggest park in Bath, complete with aviary, fish ponds and skate park. I love having a wonder around the Botanical Gardens []. There's also a massive play area so I'd definitely recommend it as a place to take kids. Linear Park [] is more of a path than a park but still great to have a wonder down, it links Bath to Midford and had the longest cycling tunnel in Britain. Finally, Alexandra Park [] which is not right in the city centre but it has great views over Bath.
There is a knitting group at Wool [19 Old Orchard Street] and The Makery [19 Union Passage] runs workshops. You can make craft friends anywhere really, Bath is a nice friendly town and there are plenty of pubs and cafes.
The Bath Artisan Market is the most obvious place for crafters to sell their work, it situated in Green Park Station every second Sunday of the month. The Bath Christmas Market is a very big event in Bath with people travelling from miles and miles away to visit, it has a german market theme with stalls in wooden cabins. Runs from end November to Mid-december. Beware: It gets very busy! There is also the Bath Contemporary Art & Craft Fairs.
See Something Special
As for something special, Sally Lunn's [4 North Parade Passage] buns is pretty cool.
Bath Rugby T-shirt, plenty of postcards.
(thanks to Will Lee for letting us use his photo)
Inspiration
The Circus and The Royal Crescent are lovely. Good museums include The Holburne Museum [Great Pulteney Street], Fashion Museum [] and The Roman Baths [Stall St]. Personally I get inspired by some of Baths quirky independent shops like Eureka of Bath [9-10 High Street, Avon] (gorgeous jewellery), antiques and independent shops on Walcot Street, as well as the shops on Margaret's Buildings near the crescent.

The Roman Baths [Stall St] are the most visited attraction in Bath as well as the Abbey [] next door. My personal favorite is however Alexandra Park [], on top of Bear flat which has some amazing views. The river and the canal are also great for walking and cycling.
You have to take photos of the alive statues in the centre of town, the Bath Abbey [] and Pulteney Bridge [Pulteney Bridge].