" The best thing about living in Bristol is its independent spirit and its funky street art which has transformed parts of the city into a huge outdoor art gallery. Street artist Banksy started off in Bristol and the city continues this legacy by welcoming street art and street art festivals such as See No Evil and UpFest. "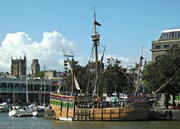 Shop
One of my favourite shops in Bristol is The Bristol Guild [68-70 Park St] as you can find unique gifts and also visit their gourmet food department to pick up something special to eat. My favourite place to have a browse is Beware Of The Leopard Books [66-69 St Nicholas St], where I can while away the hours sifting through their extensive collection of second-hand books. You can find anything here from pulp fiction to books on art or gardening. Another place I love is Paperchase [44-46 Queens Rd] as I have an addiction to cute stationary. Their letter sets and greetings cards are gorgeous and I can never leave without buying something.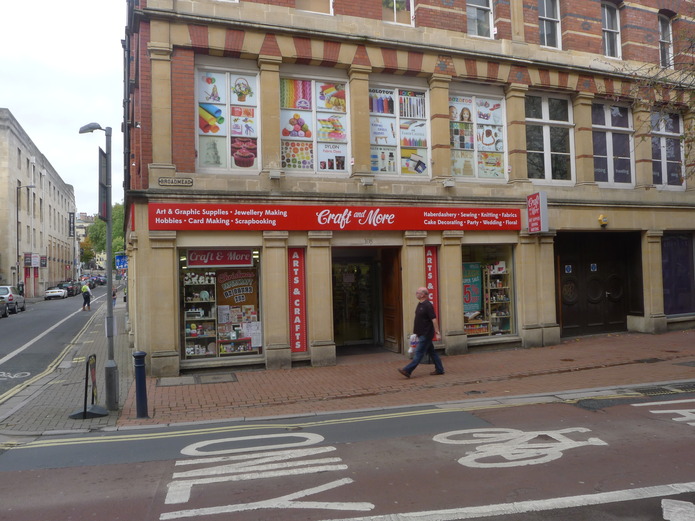 Bristol has a number of great shops for buying craft supplies. I usually buy craft supplies from Hobbycraft, Fabricland, Sew 'n' Sew, The Works [8 The Horsefair] and Craft and More. Hobbycraft [Centaurus Rd, Patchway, City of] and Craft and More are great one stop shops for a range of crafts. Craft and More [108 Broadmead] is in the city centre so great for when you need to pick up a few items for your current project. Fabric Land [52-56 Bond St] is the best place to go for those who enjoy sewing as they have a wide range of fabrics and dress patterns at affordable prices. Sew n Sew [Guildhall Market, Bath BA2 4AW, United Kingdom] in St Nicholas Market is also a good place to check out as they have an especially good selection of ribbons and buttons.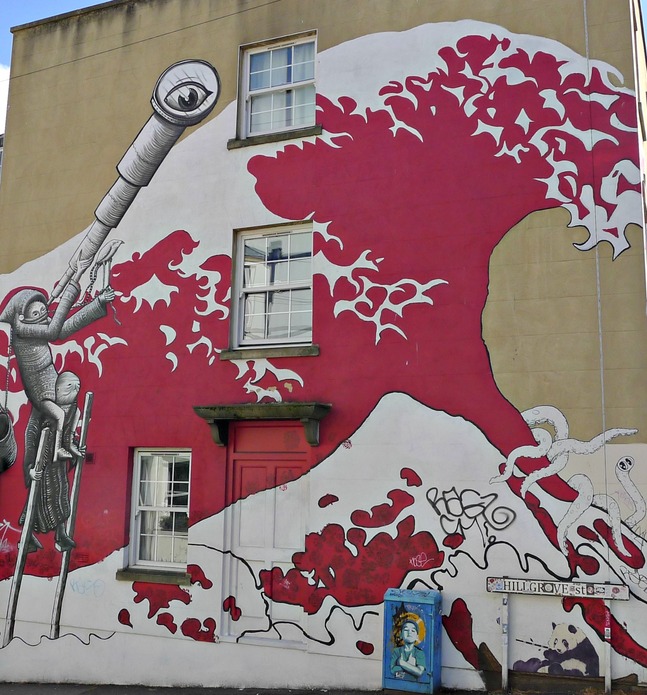 I don't sell crafts myself but I have friends who have sold their handcrafted goods at the Tobacco Factory [Raleigh Rd, Avon] market. The Tobacco Factory holds a market every Sunday between 10am-2:30pm which welcomes vendors of foods and crafts, especially those that are ethical, eco-friendly, fair trade, organic or local products. If you have crafts to sell that are vintage inspired, the Tobacco Factory also holds 'Retroville' on the first Sunday of every month where you can buy and sell vintage & retro clothing, jewellery, homeware and furniture.
Eat & Drink
Bristol has quite a reputation for good food and hosts food festivals throughout the year such as Love Food Festival and Grillstock. You can get a variety of cuisines in Bristol. For lunch I love Cafe Amore [14 Nelson St, City Centre] which does a mean panini or The Birdcage [28 Clare St] which serves light bites in a space with gorgeously creative décor. St Nicholas Market [St Nicholas Market, St Nicholas St] has something for everyone with market stalls selling Moroccan food, falafel and even Pieminster pies. For dinner I love Grillstock [41 Triangle W] where you can get huge portions of meaty dishes such as pulled pork. There are The Thali Cafe [12 York Rd], Biblos [82 Mina Rd] and Cafe Kino [108 Stokes Croft] which do delicious vegetarian dishes. For a fun meal out I love Atomic Burger [189 Gloucester Rd, Avon], where the décor is all retro toy and comic themed and they serve burgers such as the 'Dolly Parton' and the 'Dead Elvis'. The Wookiee Cookie Sundae would also make Chewbacca weep with joy. For something a bit spicier I enjoy tasting Nepalese food at Kathmandu [Colston Tower, Colston St] Restaurant, which is ideally placed near Colston Hall so you can have a pre-show meal. My favourite Japanese restaurant is Yume Kitchen [9 Cotham Hill] which does sushi, bento boxes and other Japanese dishes at very reasonable prices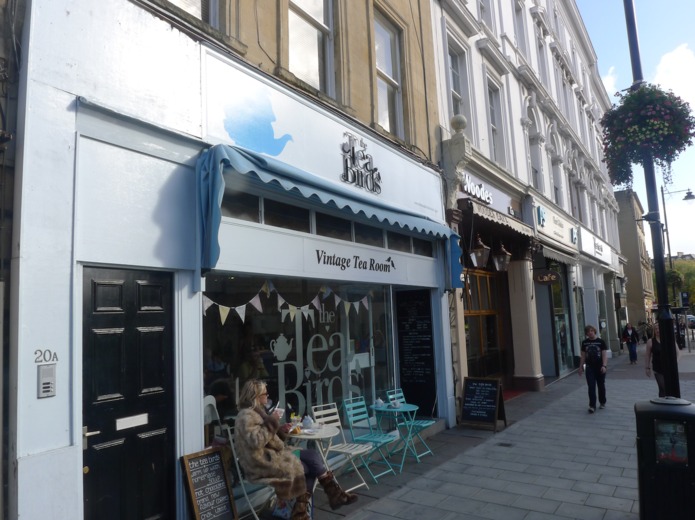 I love all things vintage so my favourite places for grabbing sweet treats are The Teabirds, which is well located on Park Street and Cox and Baloney on Cheltenham Road. The Tea Birds [20 Park St] is vintage 1950s themed and they serve fresh cooked scones, afternoon teas and a gorgeous selection of cupcakes. The peanut butter cupcake is to die for. Cox and Baloney [182-184 Cheltenham Rd] also serves amazing afternoon teas and a variety of cakes, but they also have a wide selection of teas to choose from and a vintage shop to the side where you can by anything from tea to crockery and dresses.
Bristol has a plethora of drinking holes to suit all tastes. If it is cocktails I am after, I tend to head for the Hausbar which serve expertly mixed classic cocktails. For a great selection of cask ales, I head for the Lansdown [Lansdown] or the Bag Of Nails [141 St George's Rd, Hotwells]. For a good selection of craft ales the Royal Navy Volunteer [17-18 King St, Harbourside] would be my choice. For pubs with quirky character I head to 'real ale and metal pub' The Gryphon [41 Colston St] or alternative music pub The Hatchet Inn [Hatchet Inn] which dates from 1606 and used to house a rat pit at the rear of the building in the 18th Century.
Craft
For me one of the best places to sit and craft is The Birdcage [28 Clare St] Cafe, with its bohemian atmosphere. I also enjoy crafting along the Harbourside [1 Canon's Rd] where you can sit outside any number of cafes and bars and while away the hours. If it is peace and quiet that is needed, Ashton Court [Ashton Court] has wide open spaces and a few bench scattered around where you can craft.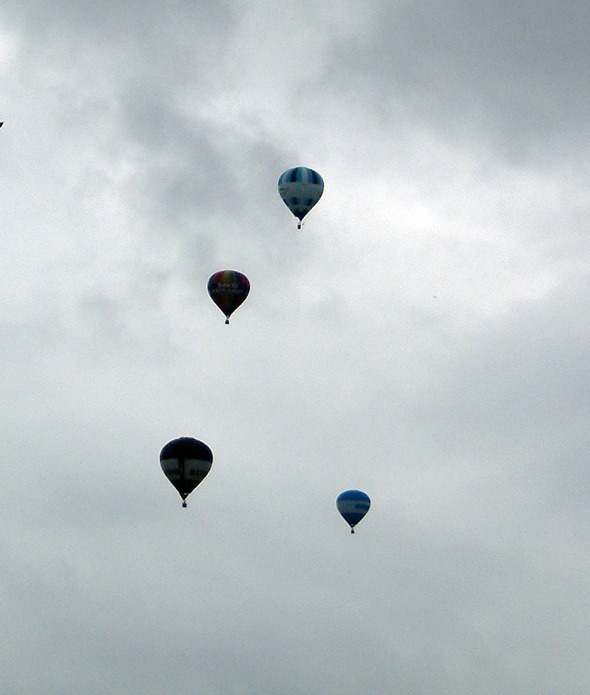 There are various clubs and groups for crafters in Bristol. When I first moved to Bristol I joined Sewing Club, Bristol which I found on Facebook. It is run by Laura After Midnight and at that time it was run from her home. Since then it has grown from strength to strength she now does weekly drop-in sessions based at The Pithay Building in BS1. I learned to make a hand sewn silk mini top hat with this lovely group of ladies and I highly recommend it for a relaxed evening of sewing and chatting. Laura After Midnight also now runs sewing classes alongside her sewing group, so you can learn new skills in a more structured way with these.
Make and Do [83 Sandy Park Rd] in Brislington also have a Friday night craft club drop in, a Monday night sewing surgery drop in and other workshops. For those who enjoy life drawing you have the RWA drawing school or Cafe Kino [108 Stokes Croft], or for a burlesque slant on life drawing you have Dr Sketchy's where you can draw performers in their elaborate costumes. Cox and Baloney [182-184 Cheltenham Rd] host party workshops where you can make things such as knickers and vintage style hair fascinators while Flo-Jo Boutique [36b Gloucester Road] hosts workshops such as beginners dressmaking, making sock monkeys and retro lampshades. If you fancy trying silver jewellery making in Bristol you can also do this in Workshop 22 [Upper Maudlin St] which runs jewellery making courses.
If you want to drink tea, hang out and make new craft friends there are a few craft cafes in Bristol. You can visit Café Sewciety [9 The Mall, Clifton Village] if sewing is your passion or Flying Saucers [Painting Pottery Café, 9 Byron Pl] potter painting café if that is more your style. A great way to make new friends in the city is also to sign up to a course at the Folk House [40A Park St], which has courses in everything from reflexology to watercolours.
See Something Special
For an unusual experience you should head to the camera obscura near the Clifton Suspension Bridge [Clifton Suspension Bridge]. This is the only camera obscura open to the public in England and when you enter the observatory you can view a projection of the area around it including the bridge. I had a lot of fun here pretending to catch the tiny projected people between my fingers! Visitors can also view the Clifton Suspension Bridge from a natural cave under the Downs.
If it is something very odd and creepy you are looking for you can visit M Shed [Princes Wharf, Wapping Rd] which holds a book bound in human skin, that of Victorian murderer John Horwood.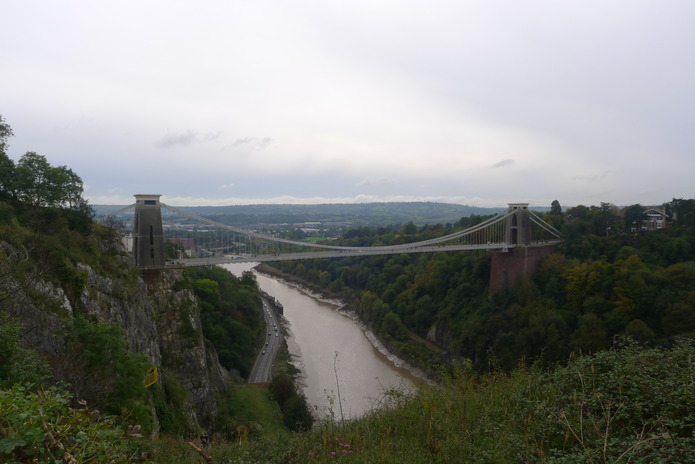 When visiting Bristol you should take home some Wallace and Gromit merchandise as their creators Aardman Animations are Bristol based. You can also take home souvenirs of the SS Great Britain [Great Western Dockyard, Gas Ferry Rd] from their lovely museum shop or pick up some great Bristol street art cards from the M Shed [Princes Wharf, Wapping Rd] museum shop.
Inspiration
For inspiration you can visit Stokes Croft, Gloucester Road, Bedminster and Nelson Street to enjoy some of the street art that Bristol is famous for. You can find Banksy art scattered around the town, but one of my new favourites is 'Break dancing Jesus' in Stokes Croft [Stokes Croft].
For more inspiration visit galleries and museums such as the Arnolfini [16 Narrow Quay], which houses modern art collections, and the Bristol Museum [Queens Rd], which holds an amazing Gypsy Caravan and extensive Egyptology section. I also find a walk along the harbour side inspiring with the hustle and bustle of market traders, sightseers and the coming and going of ships like The Matthew and canal boats bobbing up and down in the docks. For more gentle inspiration, I like to take a walk through the Downs with its wide open spaces teeming with wildlife.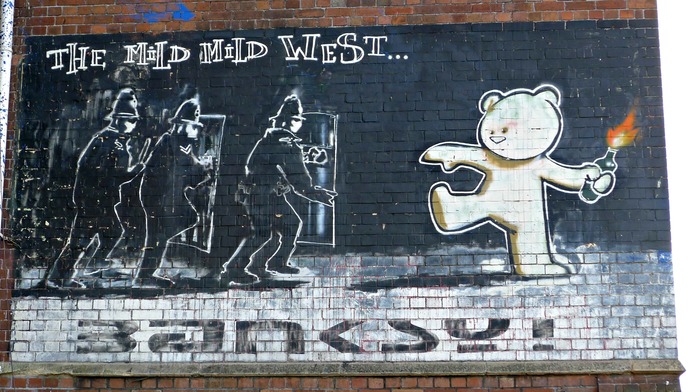 Victorian engineer Isambard Kingdom Brunel designed two of Bristol's top attractions; the SS Great Britain and the Clifton suspension bridge. The Clifton Suspension Bridge [Clifton Suspension Bridge] spans the Avon Gorge and is the iconic symbol of Bristol; a must see when visiting the city. A visit to the Brunel's SS Great Britain [Great Western Dockyard, Gas Ferry Rd] will allow you to step back in time and discover the lives of Victorian passengers and crew on this former passenger steamship. She was the longest passenger ship in the world from 1845 to 1854 and advanced for her time. One great thing about a visit to this museum ship is that you can get a 'passenger ticket' which will allow you to have return entry for a year, so it is great value.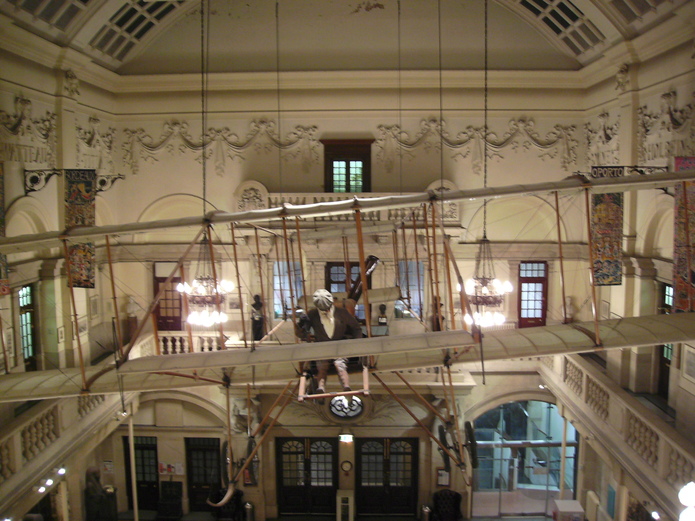 When visiting Bristol you must have your photo taken with the Clifton Suspension Bridge as a backdrop, as it is the symbol of the city and has picturesque views over the Avon Gorge. I also love to have my picture taken with the statue of local lad Archibald Leach (AKA Cary Grant) in Millennium Square.