" It is hard to pick what is the best thing about living in Cambridge! The landscape is what makes me happy as we have so many green spaces, meadows, the river and some beautiful architecture. I often pass cows on my cycles around so it hardly feels like a city in some places! The bicycle culture makes it a fantastic place to get around too! "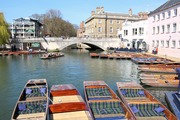 Shop
The best shops to visit in Cambridge are the independent stores such as Ark [1-2 Peas Hill] and Cambridge Contemporary Crafts [5 Bene't Street]. These shops celebrate local artists and will often stock unusual or seasonal items. Cambridge is also known for it's book shops (new and antique) so I can highly recommend a browse in one for a relaxing afternoon in the city. Heffers Bookshop [20 Trinity Street, City Centre] has a huge collection of books including famous titles by Stephen Hawking and even adult colouring books by local illustrators.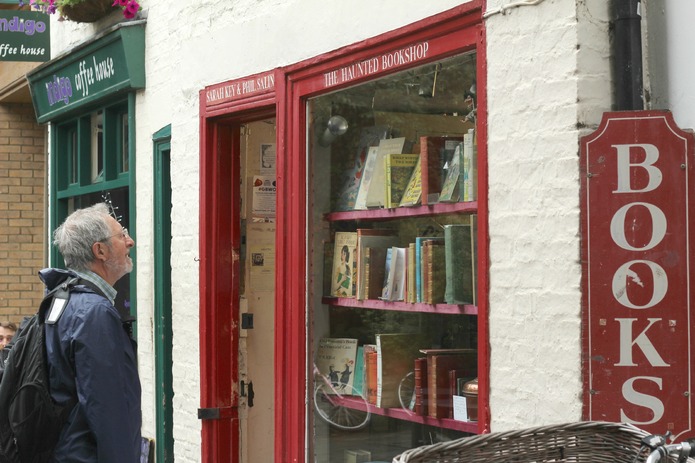 The best places to buy craft supplies are The Sheep Shop [72 Beche Road] for yarn and Sew Creative [King Street CB1 1LN, United Kingdom] for fabric and sewing items. Tindalls Art & Graphics [15-21 King Street] is great for papercrafters and you will find every spray paint colour and odd bookbinding paste there! It's a little haven of art supplies that I love to visit.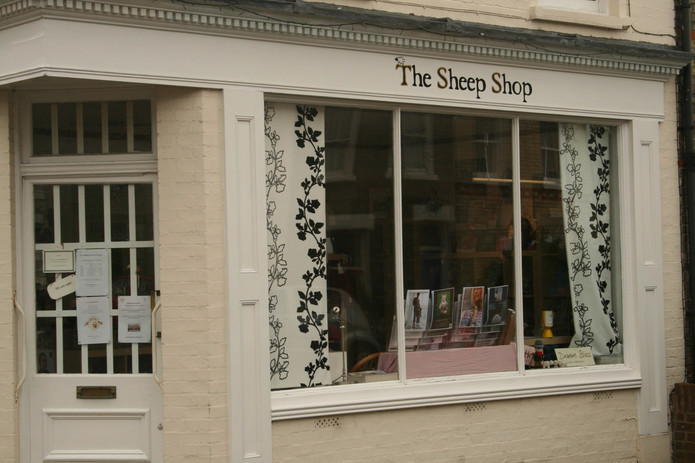 If you are a crafter looking to sell handmade items there are a number of indie stores around the city stocking designer makers work. Podarok [12 Bene't Street] is a fun emporium of all things handmade including jewellery, stationery and gifts. In addition, there are a number of fairs and markets around the city that have stalls available for sellers. If you are an Etsy seller, there is a group of creatives "Etsy Cambridge" that regularly put on pop-up shops and markets around the city. All in all it's a great place to sell handmade!
Eat & Drink
The best place for lunch is a fairly new spot in the city and is in fact a cycling cafe. Espresso Library [210 East Road] offers delicious coffee, fresh green juices and locally sourced ingredients to create fritatas, sour dough sandwiches and beautiful cakes. Hang your bike on the wall and read a book or use the wi-fi for some computer work. For dinner we always go back to our favourite Turkish restaurant Efes [80 King Street]. It's relaxed, serves great Mediterranean food and it's always cooked fresh and fast. The city's travelling Food Park is also a must if it happens to pop up when you're visiting. Boasting a whole range of local, fresh street food you will be spoilt for choice. Best to follow them on Twitter @foodpark_Cam to find out where they will be. Food pop-ups are a regular feature in Cambridge and you will definitely want to try Steak and Honour if you love a burger.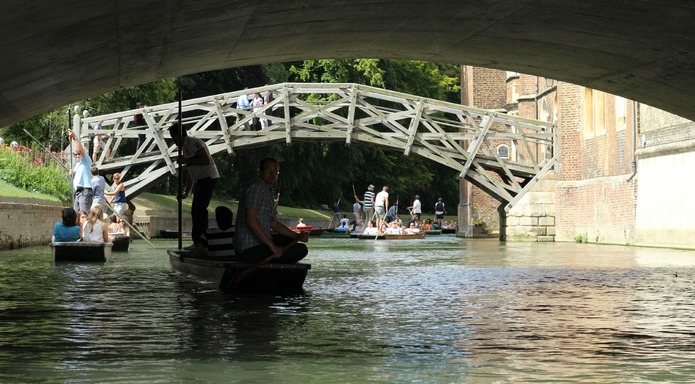 For a sweet treat or more cafe style brunches, head to Afternoon Tease [13 King Street, City Centre]. A trendy, but cosy spot, they tweet their brunch menus each weekend and always have a huge selection of cakes on the counter. You will always be offered friendly service here and will never go hungry. For bakery treats try the Norfolk Street Bakery - the custard tarts are to die for and the best I've tasted outside of Portugal.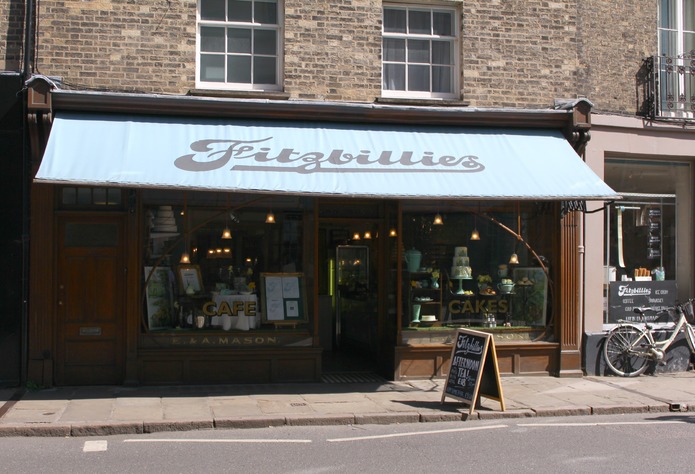 There are so many great places to grab a drink in Cambridge, especially if you're a cocktail fan! For city centre drinks try The Snug [170 East Road] or Browns [23 Trumpington Street] for a good selection of mocktails. Beer fans will love the local backstreet pubs and every May a beer festival takes place on one of the large commons. For a quieter drink try the teeny Bar 196 [196 Mill Road, City Centre] on Mill Road. With only a few seats in this cost venue, your cocktail will feel even more exclusive.
Craft
If you want to find a spot to sit and craft, there are plenty of parks around the city. Christ's Pieces [Emmanuel Road] in the city centre has a traditional lemonade stand at one end, so perfect for a hot day! A great for creatives is CB2 []. Here you'll often find craft groups meeting for a stitch and bitch or groups of writers working together.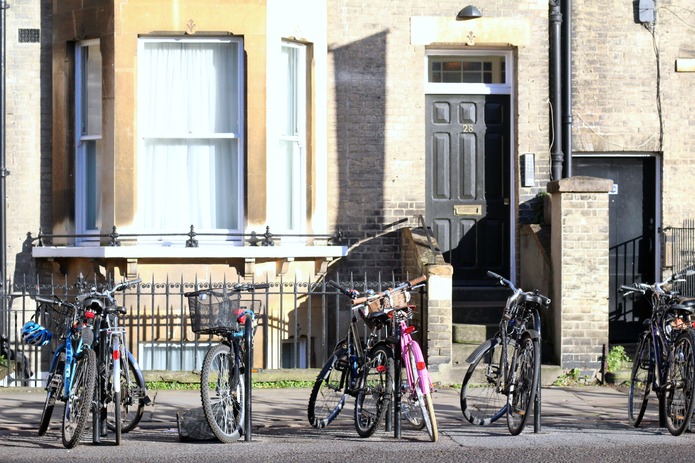 If you're looking to join a craft club or organisation there are a few around the city! One knitting group meets weekly in a local pub, whilst more formal groups such as the Women's Institute have around 5 or 6 groups meeting on a monthly basis to share skills and learn new things. Roller Derby is a popular activity in Cambridge too if you're looking to be more active!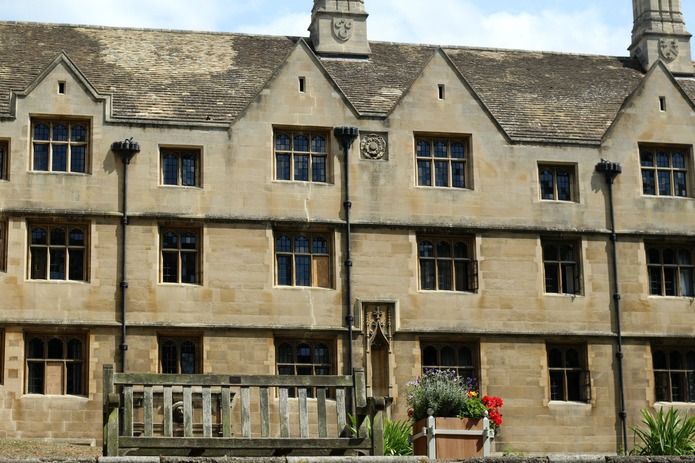 Making crafty friends is easy in Cambridge! Hang out in public with your knitting and someone will be talking to you within minutes. We're a friendly bunch here and mostly hang out in cafes to craft away the days. Visiting craft fairs is always a great way to make new crafty friends too!
See Something Special
If you're looking for quirky sites, be sure to wander the city centre streets to catch some of our local buskers in action. We have a family band from Romania playing accordions and singing, as well as musicians on tightropes and beat boxing violin players.You also wont want to miss the 'busker' who frequents the market square. His music is banging a rusty saw with a nail. Interesting and quite unique!!!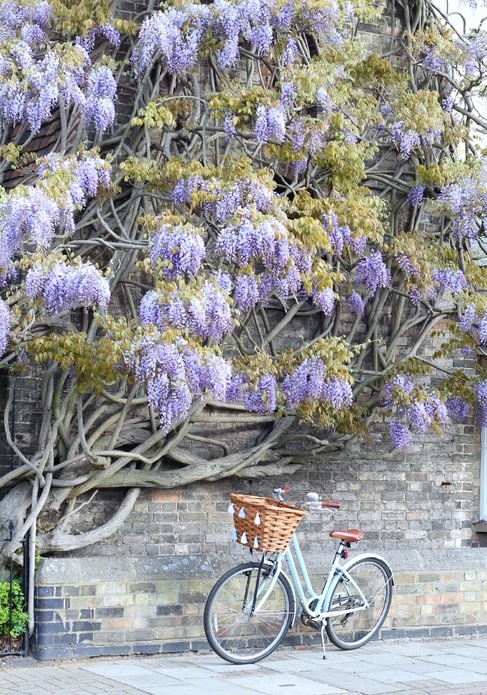 The best souvenirs are often from the tourist and handmade shops. Jacks on Trinity sells both Cambridge themed items and handmade toys and gifts for you to take home. A Claireabellemakes bicycle bracelet is always a great reminder of the city as you can't turn a corner without seeing at least 20 bicycles!
Inspiration
For inspiration around the city, art fans should head to The Fitzwilliam Museum [Trumpington Street]. Full of historical and classical pieces, with some fantastic visiting exhibits, the Fitzwilliam is a spectacle in itself before you even enter. I saw a Roald Dahl exhibition there once which showed one of a kind works and peeks into his sketch books. Kettle's Yard [Castle Street] is a beautiful and unique house in Cambridge, England with a distinctive collection of 20th century art, and a gallery exhibiting contemporary and modern art. I also love the Museum of Cambridge [2/3 Castle Street] for a historical look at the city and for its wonderful gift shop full of local creators work.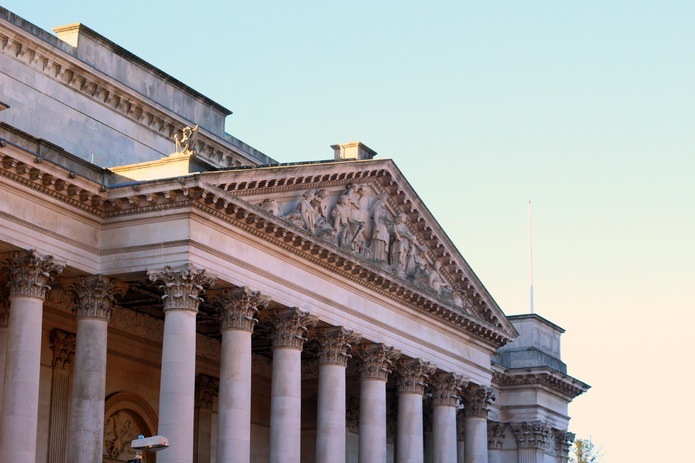 The top attraction for non-craft related fun is most definitely punting! A punt is a flat-bottomed boat with a square-cut bow, designed for use in small rivers or other shallow water. The punter generally propels the punt by pushing against the river bed with a pole. If you're feeling brave you can give it a go yourself or take a more leisurely approach with a punter tour guide whilst you enjoy the views. We make sure to go punting at least twice every summer and almost every time we see someone take a dip in the river!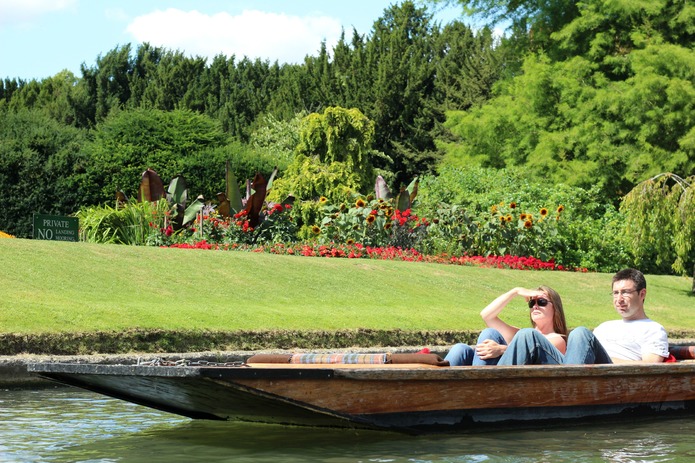 The classic tourists spots where photos are must include King's College Chapel [King's Parade] (the postcard image of the city) and cycle tours around the city. For a more relaxed spot, try the Mill Pond where you can sip and G&T and watch the punts go by, or have a picnic with friends.