" There are so many great things about living in Carlisle! It's a really friendly place with a strong sense of community. For such a small city we have a lot going on and there's always something to do and see. Carlisle has a long and interesting history and you can see this in the architecture of the city and the surrounding areas. As well as having a lovely city centre we are surrounded by beautiful countryside, we have the Lake District, the Pennines and South West Scotland all on our doorstep so if you're an outsidey type person there's lots to explore. "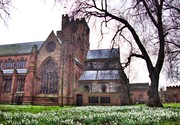 Shop
Carlisle city centre is quite compact but has a good range of shops including many of the high street chains as well as some great independent stores. It is also pedestrianised so is a nice place to wander around without worrying about traffic! The main shopping centre is called the Lanes and houses a good range of stores. I love Carlisle World Shop [1 Lowthians Lane] for ethical and unusual clothes, jewellery and gifts. If vintage is your thing head to Warwick Tower [1 Warwick Road] (confusingly no longer in Warwick Tower but a bit further down the road in the beautiful St. George's United Reformed Church.) They have a great range of clothes, household items and stuff at a range of prices so there's a good chance you'll find something to take home with you. We also have a fantastic indoor market open Monday-Saturday which houses a great range of stalls and some good places to grab a quick bite to eat too. The market is still housed in the old Market Hall which features a great glass roof and check out the animal head sculptures at the top of the columns on the outside of the building. Carlisle has lots of little snickets and alleys and if you take the time to explore these you can find some great little shops and cafes. There are also some great little gift shops such as The Cupboard, Ashbridge & Brown [8 Treasury Court, Fisher Street] and Alternative [7 St Albans Row], all great for quirky gifts and shabby chic items. We have also just got a Paperchase (and it's purple!) in Carlisle which means I can further indulge my love of stationary!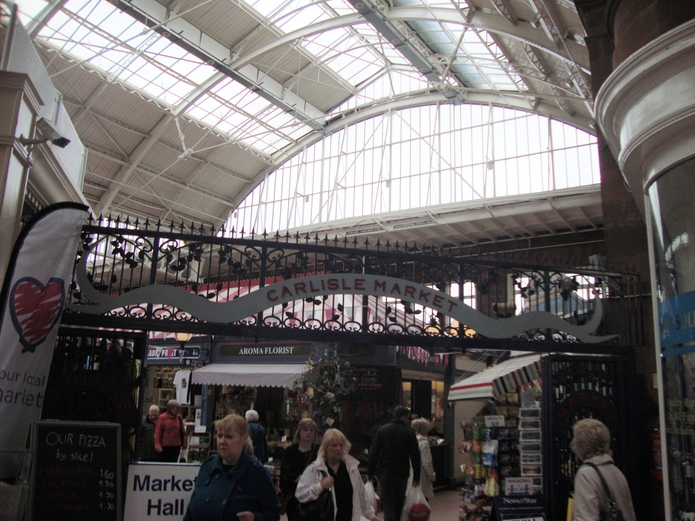 Head up Rosemary Lane and you'll find the Superior Sewing Centre [] which has a fantastic selection of sewing machines, threads, quilting fabrics and yarn. With friendly and helpful staff this is always a good place to find something to help grow your stash! On the main shopping street you'll find Fun 2 Do [21 Scotch Street]. Downstairs they have a great selection of yarn, buttons, ribbons and general haberdashery supplies and if you head upstairs you'll find a huge range of textile crafting supplies. In the indoor market you'll find an excellent haberdashery stall and a great fabric stall both with a great range of supplies at very reasonable prices. For more fabric inspiration Linton Tweeds [Shaddon Mills/Shaddongate] is well worth a look, they also often have mill tours and they have a good cafe! There are also chains such as The Works [86-88 English Street] and Ryman [57 Scotch Street] for other craft supplies, both on Scotch Street. Just out of town there's The Range [Currock Road] to the south of the city and Hobbycraft [Unit A2, Kingstown Retail Park, Parkhouse Road] to the North, both of which have a huge range of crafting and art materials.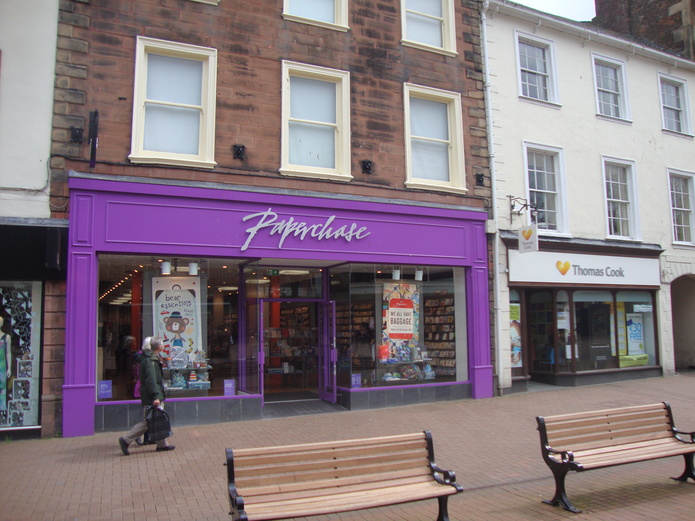 In the town Centre the Tullie House Gift Shop [Castle Street] stocks work by local craftspeople as do several of the local cafes and bars. There are also a lot of local craft fairs but these are not at regular times except for Made In Cumbria Markets which are the first Friday of every month and are mostly food producers.
Eat & Drink
Carlisle has a lot of independent bars, restaurants and cafes. I love The Old Engine House [West Walls] for it's friendly staff, quirky building (it used to house the city's fire engine) and food-quality local ingredients and very reasonably priced. In the evening, Thin White Duke [1 Devonshire Street] does good food as does The Shabby Scholar [Carlyles Court], although you'll almost certainly have to book in advance to eat here.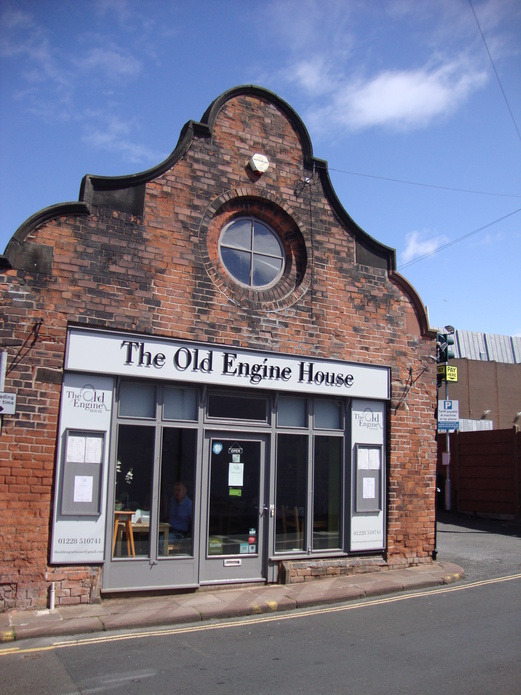 Foxes Cafe Lounge [18 Abbey Street] is a good spot to relax and they do excellent coffee. If ice cream is your thing try the Dodo Dairy [22 Lonsdale Street] Ice cream parlour, they have an amazing range of sundaes which are well worth a try.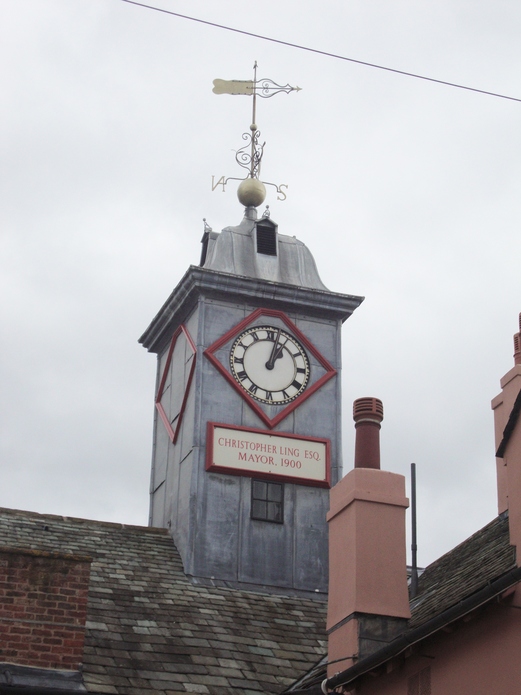 Along Devonshire Street and Lowther Street there are lots of great bars, many of which also serve food. I like Le Gall [7 Devonshire Street] for sharing a relaxed glass (or two) of wine and watching the world go by, Hell Below & Co [16 Devonshire Street] because the seats are old cinema seats and Eaten by Monsters [9 Devonshire Street] because it has such a good name.
Craft
On a sunny day Bitts Park [Dacre Road] and Rickerby Park [Rickerby Park] offer plenty of nice places to sit and craft and enjoy being outside. There's a regular knitting group at Tullie House Cafe [Tullie House Museum & Art Gallery, Castle Street] on Saturday afternoons or just pick a cafe and get get your craft on! Carlisle is a friendly place so don't be surprised if random strangers come and ask what you're up to!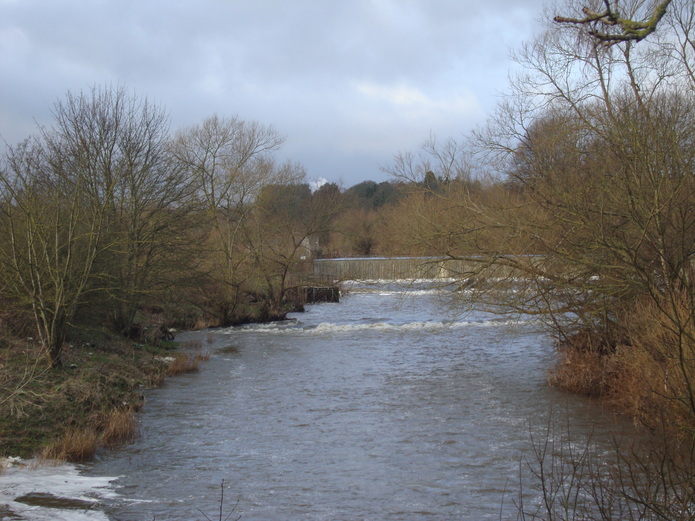 On the second Sunday of the month head to Tullie House [Castle Street] for Tullie Textiles, a relaxed and informal group where we meet to work on our own projects or take part in community arts projects such as The Woollen Woods.
Prism Arts []runs a range of arts projects across Cumbria for people who may otherwise find it difficult to access the arts and they often have exhibitions at their studios on Paternoster Row.
In September artist across Cumbria open their studios for C-Art Open Studios so this is a great opportunity to see artists and crafts people in action.
Tullie House [Castle Street] have lots of arty events such as exhibition previews and the Monday Night alternative where you can meet people and enjoy a nice glass of something. Open Mind Music and Art Bar is a good place to head with regular exhibitions by local artists and planned gigs and open mic nights.
See Something Special
Carlisle is full of architectural quirks, such as the animal heads adorning the Market Hall and the medieval men on the Guildhall Museum [Fisher Street]. There are also lots of funny little lanes and arches all with their own character. If you visit Carlisle Castle [Castle Way] be sure to check out the Tudor carved graffiti!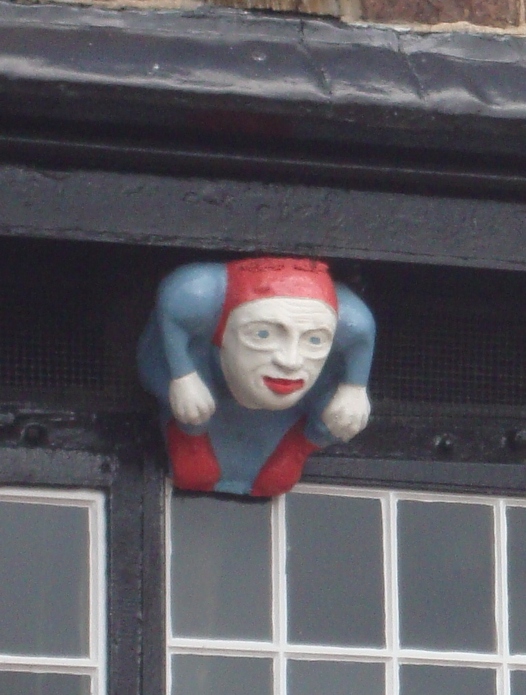 The Tullie House [Castle Street] gift shop has a range of lovely handmade crafts and jewellery by local crafts people and also a great range of illustrated postcards, stationary and linens. Carlisle and Cumbria are full of talented artist and crafts people so dig out something unique and beautiful made by a local!
Inspiration
Tullie House Museum & Art Gallery [Castle Street] has a fantastic range of exhibitions as well as a great permanent collection, including some fabulous pre-Raphaelite works and an amazing collection of Arts and Crafts items. Just walking around the city centre you will be able to spot some fantastic architecture from a range of periods, much of it in our local red sandstone. The 900 year old Carlisle Cathedral [7 Abbey Street] is well worth a visit, check out the amazing painted ceiling and beautiful stained glass windows and then head underground and see the archaeological finds discovered in and around the Cathedral. There is also the recently re-opened Guildhall Museum [Fisher Street], housed in the only remaining Medieval house in Carlisle and telling the story of the seven guilds of Carlisle. If you like really tiny things you could also check out A World in Miniature Museum [Houghton Hall Garden Centre] at Houghton Hall Garden Centre [Houghton] just outside the city, it also has a big craft centre and a good cafe!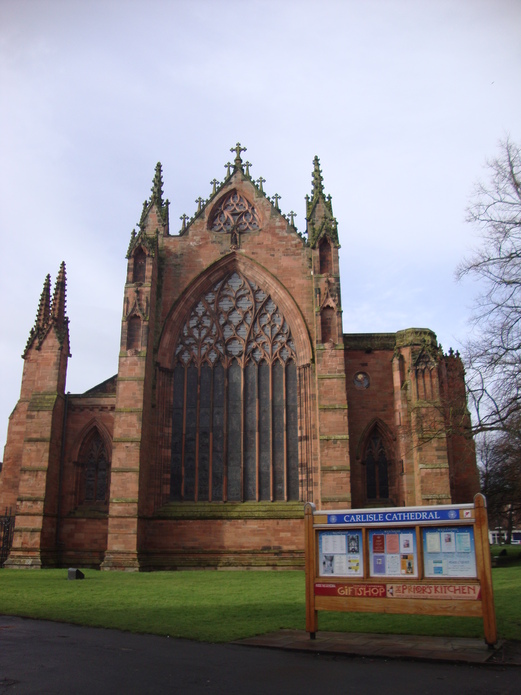 If the weather is good head down to Bitts Park and enjoy a walk by the River Eden or play with the interactive sound sculptures. Just a couple of minutes from the city centre it's a beautiful park at any time of the year. Carlisle Castle is an impressive sandstone fortress which was briefly the prison of Mary Queen of Scots. There's a lot to discover there including some great carvings done by prisoners and guards. As well as being a sports centre The Sands Centre [Newmarket Road] also has a really good range of theatre, music and comedy so it's well worth a look what's on when planning your visit. There's also The Green Room, an amateur dramatics socirty who put on a range of interesting productions. If you're visiting in the summer you could come and see our annual Pageant and puppet parade, celebrating what's great about our city.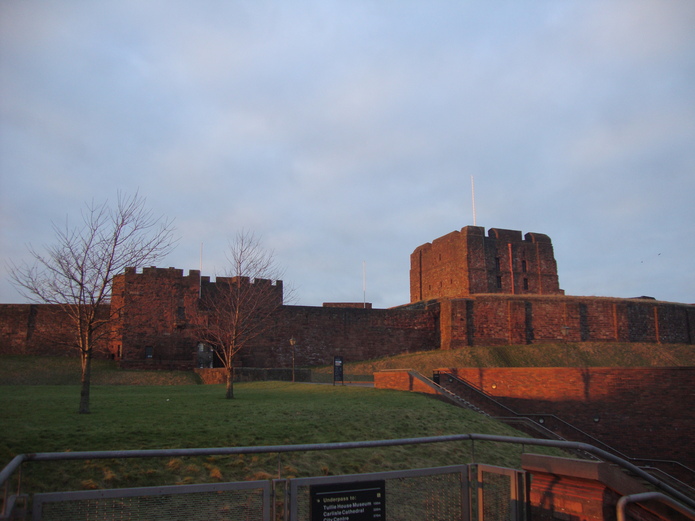 With so much amazing architecture and so many beautiful landscapes around there's always plenty of opportunity to take some good photos in Carlisle. I like to be down by the rivers where you can spot a host of wildlife or looking up at the old carvings on the ornate old buildings in the city centre.