" The best thing about Chester besides the history and the shops is that there is always something to do. "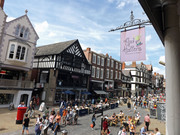 Shop
Although Chester is home to the usual high street chains there are many small independent shops. Lee Louise [70 Foregate St] is one of my favorites and I have shopped here for many years. A new age, goth shop selling clothes, jewellery and gifts. A short walk away from the town centre is Grey n Pink Records [57 Brook St]. You don't see so many second hand record shops these days and this one is jam packed with Cd's. On the same road isChester Comic Co [73 Brook St]. Full of comics and collectibles, I could spend hours in here. Even though I'm not the musician in our house I'll have to add Back Alley Music [5] to my list of fav's as I've been here so many times. The staff are friendly, knowledgeable and it's the place to go if you need any advice.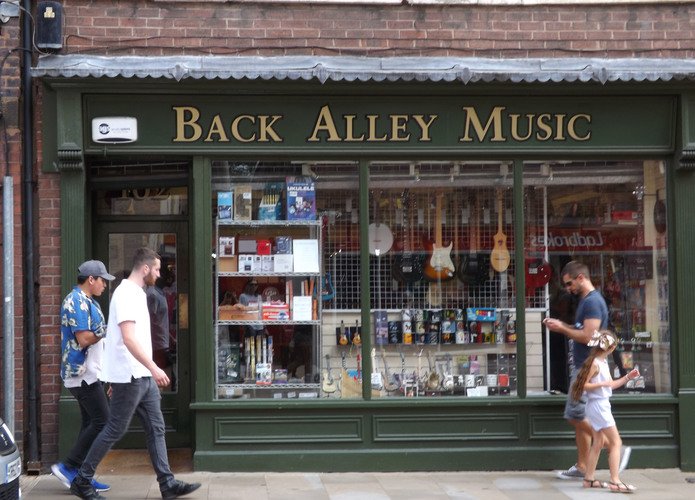 If you like sewing or wool crafts Abakhan Fabrics [34-44 Stafford St, Liverpool L3 8LX, UK] is the place to stock up on supplies. They have everything you need, patterns, fabric, trimmimgs. Liberty Bell [30 Bridge St Row] is another place to buy fabric. It is a family run business and the patterns that they sell are designed in house. If you are looking for a Hobbycraft [] store there is one on a near by retail park.
Eat & Drink
I'm one for grabbing food on the go and Falafel Xpress [73 Watergate St] is one place I go to. It's the falafels I love but they also sell salads and paninis. The York Roast Co. [15 Bridge St] sell lovely carved roast sandwiches. Wok&Go [114 Foregate St] is another good place but it is quite popular so be prepared to queue.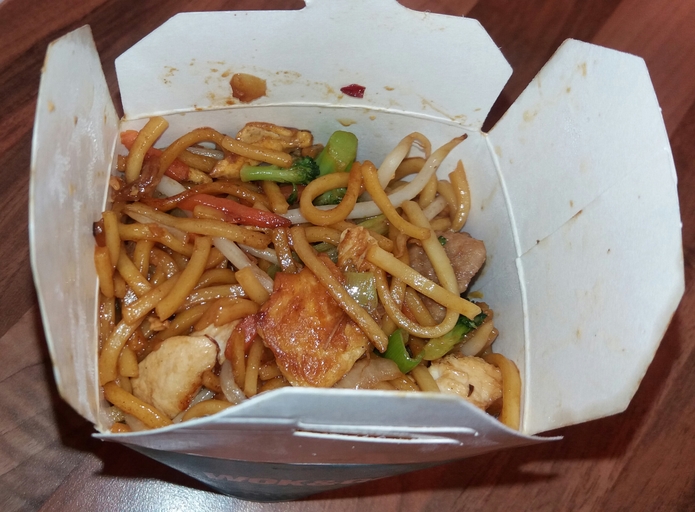 If you like desserts I'd recommend Patisserie Valerie [Unit 1 The Met Quarter, 34 Whitechapel, Liverpool] but again this cafe does get busy or if you are a chocolate lover, Rococo Chocolates [118 Northgate St] is the place to pick up a treat.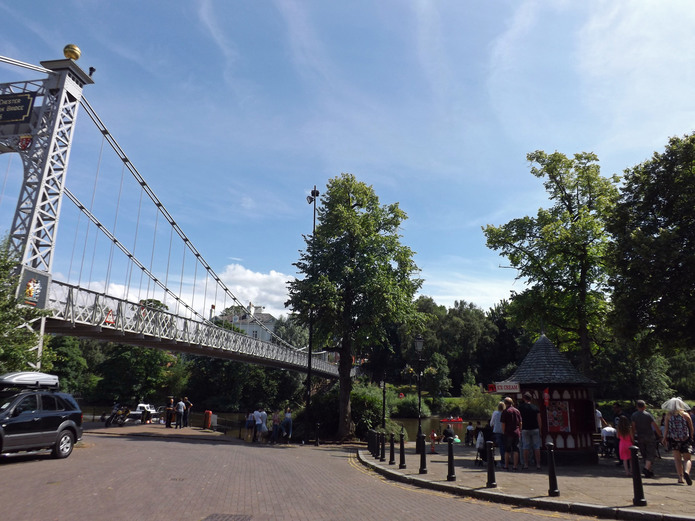 The Boathouse [1 The Parade, Parkgate, Neston CH64 6RN, UK] next to the River Dee is a nice place to grab a drink. It also has a floating beer garden on the river.
Craft
A good place to sit and craft is the Grosvenor Park [9 The Groves]. A lovely park with a small pond and miniature railway. It's also a nice place to picnic and can get quite busy during Summer. During the Summer months an open air theatre is held in the park.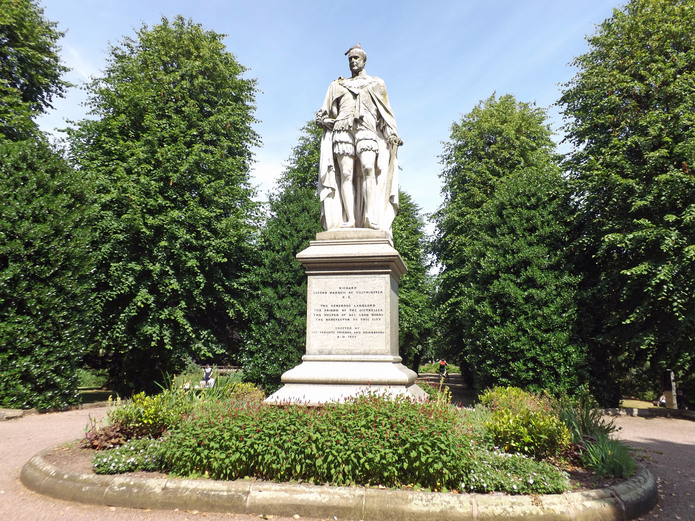 There are a few craft courses and clubs to join in the city. Liberty Bell [30 Bridge St Row] have various sewing courses available. The library inside the Storyhouse [Hunter St], the recently renovated Art Deco cinema, run sewing and crochet & knitting clubs which meet fortnightly and monthly.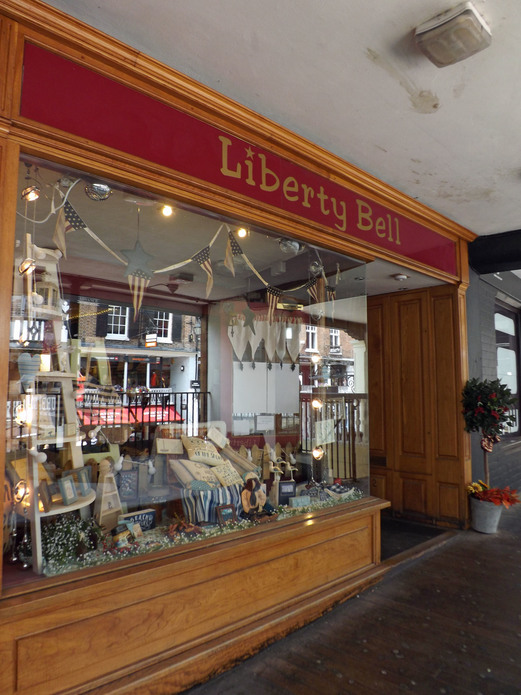 Joining one of these clubs would be an ideal place to make some new crafty friends.
See Something Special
One thing I'd recommend people to see when visiting is the Mid Summer Watch Parade which is unique to Chester. It takes place on the weekend nearest to the Summer Solstice and is one of Britain's oldest festivals. There is always a great atmosphere at the parade.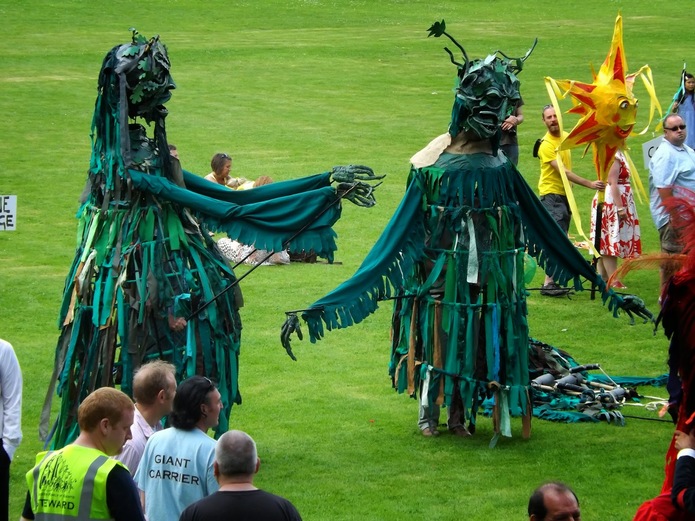 Due to the Roman history of Chester as a souvenir I'd take home a replica Roman coin.
Inspiration
Famed for it's Roman history it's not difficult to be inspired by the surroundings, from the amphitheatre to the city walls and the roman gardens where films are shown during Summer evenings. The Grosvenor Museum [Grosvenor Museum, 27 Grosvenor St] is the best place to brush up on Roman history or you could take a tour with a Roman soldier.
One of the architectural features which is unique to Chester are the Rows. A double row of shops with a wooden walkway on the first floor accessed by stone steps from the street.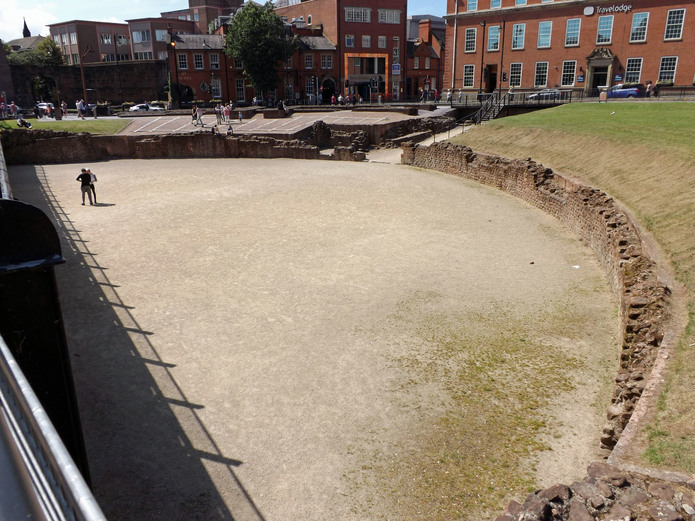 One of my favourite places to go is down to the River Dee. Always busy in Summer, it's a great place to grab a drink, sit with an ice cream and watch the world go by or take one of the boat rides on the river.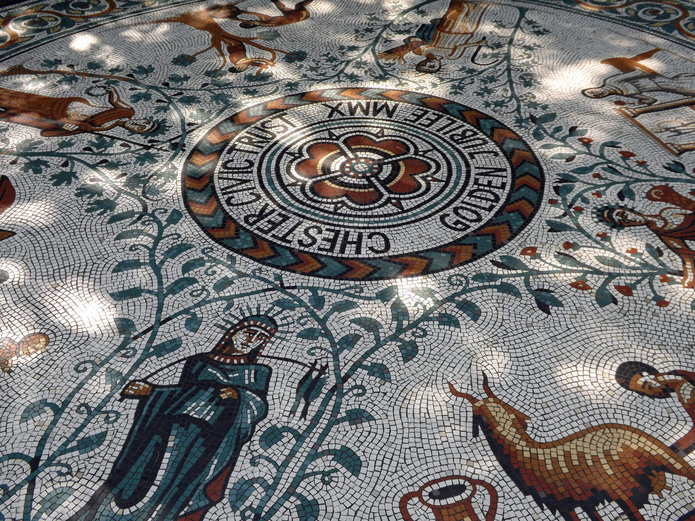 While in Chester don't forget to take a snap of the Eastgate Clock [41-45 Eastgate St] which is the second most photographed clock in the UK. Janya the bronze baby elephant (outside the cathedral) is also a popular object to have a photo taken with.