" The best thing about Cirencester (or Corinium) is its history. It was the second largest Roman town and has a bunch of historical sites in the town and surrounding villages. "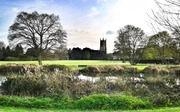 Shop
The high street in Cirencester is home to the typical high street shops, such as New Look and Dorothy Perkins. But I'd recommend checking out the back streets: Swan Yard and Black Jack street which are home to the more independent shops and have lots of nooks and crannies to explore. There's an independent book shop specialising in children's books, Octavia's Bookshop [24 Black Jack St] and Simply Crystals [W Market Pl] (selling gemstones and jewellery). There's so much to explore here. You should also take a look down the bottom end of the high street and visit some of the independent shops down Cricklade Street, like Mann Jewellers [59 Cricklade St] which is a family run jewellers. A couple of my favourite shops for more unique gifts are Lock Stock & Barrel & Cygnus [38 Market Pl] and Surprises [34 Market Pl] both found in The Market Place. If you're bringing children with you or are a kid at heart... or perhaps love Lego (like I do!), be sure to visit Crocodile Toys [4 The Wool Market] (a traditional toy shop) in Cirencester's Wool Market, which has been in Cirencester for as long as I can remember. They sell a wide range of toys and have a Lego room on the 1st floor. ;) It's worth noting that The Wool Market isn't actually a market (it was once upon a time)! However, a market is on in the high street on Monday and Friday.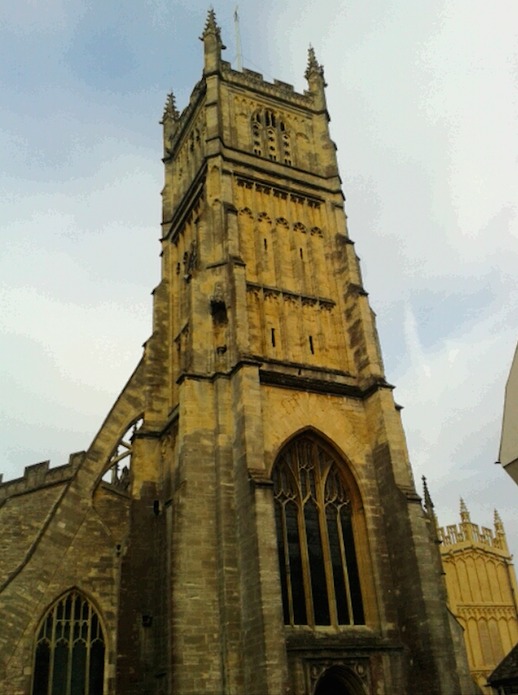 Be sure to visit Pick-A-Pot-And-Paint [The Bothy and Hayloft, 12-14 Black Jack St], where you choose your ceramic from their extensive range, paint it on site and they glaze and fire it for you. There is also a lovely art shop for drawers and painters called Coln Gallery [19 W Market Pl] on Black Jack street. For those that enjoy knitting, sewing and the like, I'd recommend Sew 'n' Sew [8 Ashcroft Rd]. For the bakers (like me!), be sure to check out Complete Cookshop [Cricklade St] in Bishops Walk Of course, there is also high street shop: WH Smiths which also sell some craft supplies.
There's also a craftsman market in The Corn Hall [The Corn Hall, 26 Market Pl] on a regular basis. Which is worth a look. I've gotten many things from local crafter's there. There's one lady who sells stained glass ornaments, I have a few that hang on my Christmas tree and one in my bedroom window.
Eat & Drink
There are various cafés in Swan Yard and Black Jack street. The Swan Yard Cafe [11-13 W Market Pl] has to be one of my favourites, with it's roof terrace giving great views of that part of town. Sometimes Jesse's Bistro [14 Black Jack St] have a BBQ outside their butcher shop. If you're willing to splash out a bit, Made By Bob [Unit 6, The Cornhall, 26 Market Pl] in The Corn Hall is fantastic. I quite often go there for breakfast. Otherwise, there's the West Cornwall Pasty Co [2 Cricklade St] off the main high street and plenty of coffee shops.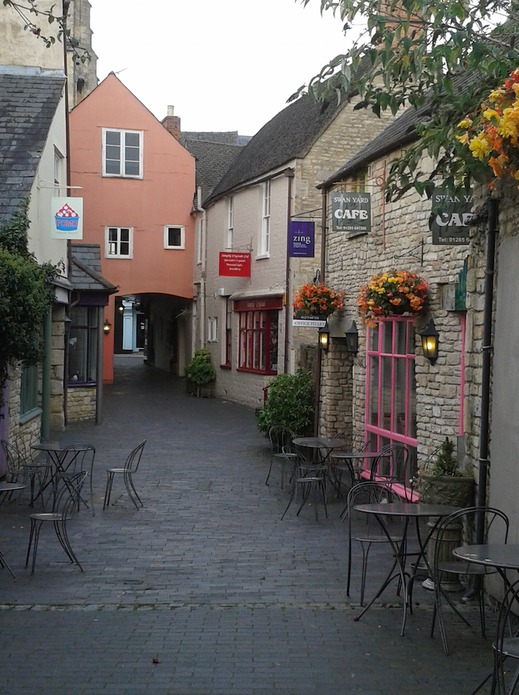 A trip to Cirencester isn't complete without a visit to the The Candy Man [18 Black Jack St], who sell traditional tuck shop sweets as well as some American favourites - like Twinkies mmm.
The Black Horse [17 Castle St] on Castle Street has become my local over the years. Great for a bite to eat or to grab a drink and hang out with friends. Another notable, is The Crown [17 W Market Pl] in West Market Place.
Craft
New Brewery Arts [Brewery Ct] in Cirencester (which as the name suggests used to be a brewery) is a craft and art exhibition for local crafters and artists to display and sell there work. This is also the place to go if you're looking to learn a new craft skill this is the place to be, they offer various courses and one off workshops.
See Something Special
On Cotswold Avenue is the site of a Roman amphitheatre [Cotswold Avenue]. It's still buried but retains its shape. It's great for a walk and for taking photos from the top! There are a few parks in Cirencester, but probably the most well known two are The Abbey [Abbey Grounds], situated behind The Parish Church - which is beautiful inside, really worth a visit. In the Abbey Grounds grounds you will find a lake, impressive trees and greenery and section of ancient Roman Wall. The other is Cirencester Park [The Bathurst Estate & Forestry Office, Coates]. Both have beautiful landscapes. I enjoy walking around both, sometimes taking a book to read or a sketch book along with me. Also both are great for a picnic and the former for a bicycle ride. We also have a castle, well technically it's an old barracks, but is known as The Castle to locals. There's a Victorian era outdoor swimming pool nearby.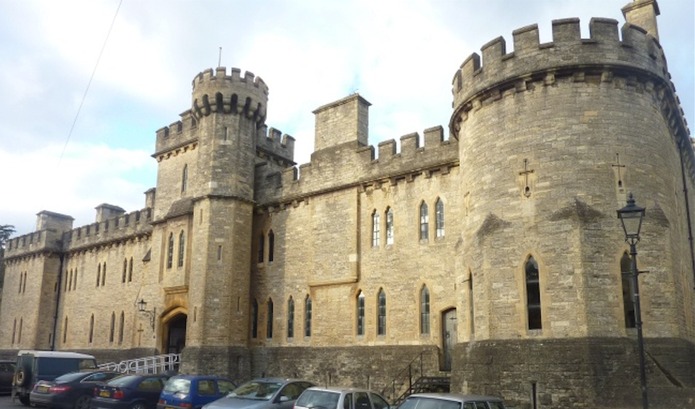 Perhaps something Roman themed from the museum? Or also inside the museum you'll also find the Cirencester Visitor Information Centre [Corinium Museum, Park St], where you can buy Cirencester based nik-naks and postcards.
Inspiration
The Corinium Museum [Park St] in Cirencester is, as you'd expect, dedicated to the Roman history of the town but also national history. If you have a couple of hours free, it's well worth a visit. There are also various parks to visit in Cirencester and the architecture is beautiful. - Cotswold stone. :)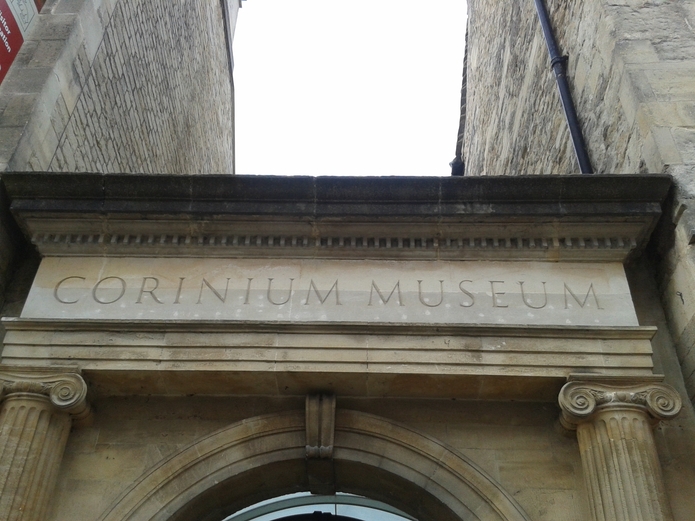 The Sundial Theatre [], part of Cirencester College, (where I studied) hosts drama and musical events by community groups and professional companies. I've seen quite a few shows there, mostly amateur productions. There are many villages to visit around Cirencester, a few of my favourites to go to are Bourton-On-The-Water (home to the only King Penguins in England), Lechlade (with its own Christmas shop), Bibury (be sure to visit the trout farm!) and Burford (which has a wildlife park nearby).