" The best thing about living in London is that there is so much to do! I have lived here for 11 years and never get bored; the city is full of parks, museums, theatre, art and culture. "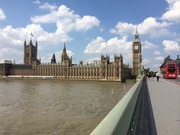 Shop
I love to go shopping in Camden Market [Camden High St, London NW1 8NH, United Kingdom] it has an eclectic mix of punk and vintage clothing, crafted goods and quirky homeware. You could easily spend the whole day as there is great street food available. My other favourite place to shop is the Westfield [Ariel Way, London W12 7GF, United Kingdom] Shopping Mall in Stratford – it is perfect for fuss free shopping there is every high street shop you can imagine all in the same place.
One of the best places to buy fabric is Liberty London [Regent Street, London W1B 5AH, United Kingdom]. It is a historic department store that is famous for its floral print fabrics. The Liberty prints are very expensive, if you are after cheaper (but still lovely!) fabrics then take a trip to Berwick Street. The street is lined with fabric shops, my favourite is the Cloth House [47 Berwick Street, London W1F 8SJ, United Kingdom] – it is split over two shops and has every type of fabric and haberdashery that you can imagine! Another of my favourite places to buy craft supplies is Beadworks [21a Tower St, London WC2H 9NS, United Kingdom] in Covent Garden. It has a huge selection of beads and jewellery making supplies.
There are many places that crafters can sell their handmade items. Sellers can get market stalls in Camden [Camden High St, London NW1 8NH, United Kingdom], Old Spitalfields Market [16 Horner Square, Spitalfields, London] and Greenwich Market [Greenwich Market, 5b Greenwich Market, London]. There are also lots of craft fairs that are on throughout the year.
Eat & Drink
London is full of great places to eat. I recommend taking a trip to Borough Market [United Kingdom], it's a food market that has great foods for lunch. For dinner a trip to Brick Lane [Brick Ln, London E1 6RL, UK] is a must, its full of yummy Indian restaurants that are all reasonably priced. If you are happy to spend a little more on dinner take a trip to the restaurant at the Oxo Tower [Oxo Tower Wharf, London SE1, UK], the food and the views across London are amazing!
If you are staying in London you have to have afternoon tea at least once! There are many, many hotels that serve afternoon tea including the Connaught Hotel [Carlos Place, London W1K 2AL, United Kingdom], The Ritz [150 Piccadilly, London W1J 9BR, United Kingdom] and Claridge's [49 Brook Street, London W1K 4HR, United Kingdom]. Make sure you don't have anything to eat beforehand, as it's normally a mammoth amount of food that you are served. There are lots of great small café's in London. Two of my favourites are Patisserie Lila [1 Bedale Street, Southwark SE1 9AL, United Kingdom] (near Borough Market, amazing cakes but not very child friendly!) and Canada Café (near Canada Water underground station, great selection of teas and coffees and very child friendly!)
I am a huge Mojito fan and Cubana [48 Lower Marsh, London SE1 7RG, United Kingdom]'s near waterloo station has the best Mohito's I have ever had! They also serve great coffee and Latin American Street Food. If you are after a traditional English pub then head to The Coal Hole [91-92 Strand, London WC2R 0DW, United Kingdom] on the Strand. It has a great selection of ales and good pub food.
Craft
London has some amazing parks to sit in and craft. My favourites are Regents Park, Hyde Park [London, United Kingdom] and St. James's Park [United Kingdom].
There is Fabrications [7 Broadway Market, London E8 4PH, United Kingdom] in Broadway Market, East London is an independent textiles gallery, shop and studio which also runs craft classes. There is also I Knit London [106 Lower Marsh, London] which is a knitting shop which runs knitting clubs and has a licensed bar!
Stitch 'N Bitch is a website which lists groups of knitters and crocheters who meet on a regular basis. There are a number of groups that meet up within London.
See Something Special
The Old Operating Theatre [9a Saint Thomas Street, London] near London bridge is a small quirky museum in an old operating theatre which dates back to the 1800's and has a collection of historical medical objects. Not a museum for the feint hearted!
Anyone visiting London must take home anything with a union jack flag or red London bus on it as a souvenir!
Inspiration
London is full of inspiration. A great place to go is the Victoria and Albert Museum [Cromwell Road, London SW7 2RL, United Kingdom] (it's a huge museum of art and design). I also like to take a walk along the Southbank [Lambeth, London SE1 8XZ, United Kingdom] of the River Thames - there is something peaceful and inspiring about the view and hearing the water lapping at the riverbank.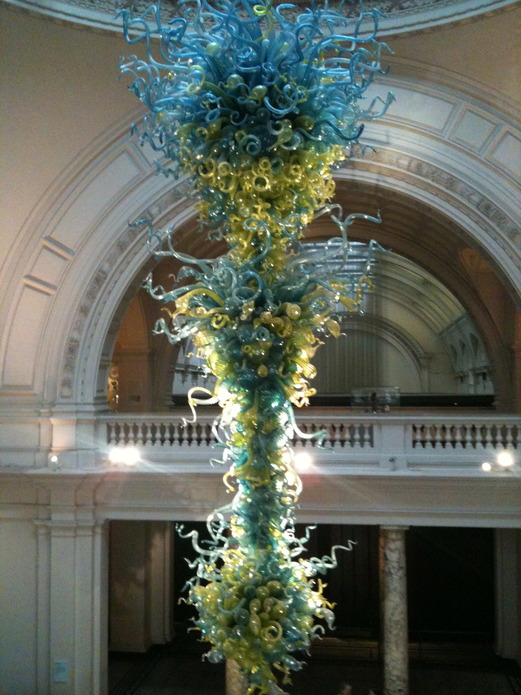 There is so much to do in London. I would recommend taking a trip to Natural History Museum [Cromwell Rd, London SW7 5BD, United Kingdom], Natural History Museum [Cromwell Rd, London SW7 5BD, United Kingdom] and the Science Museum [Exhibition Rd, London SW7 2DD, United Kingdom]. If museums aren't your thing there is London Zoo [Regent's Park, London NW1 4RY, United Kingdom] (the worlds oldest scientific Zoo) or take in the views from the London Eye [London SE1 7PB, United Kingdom].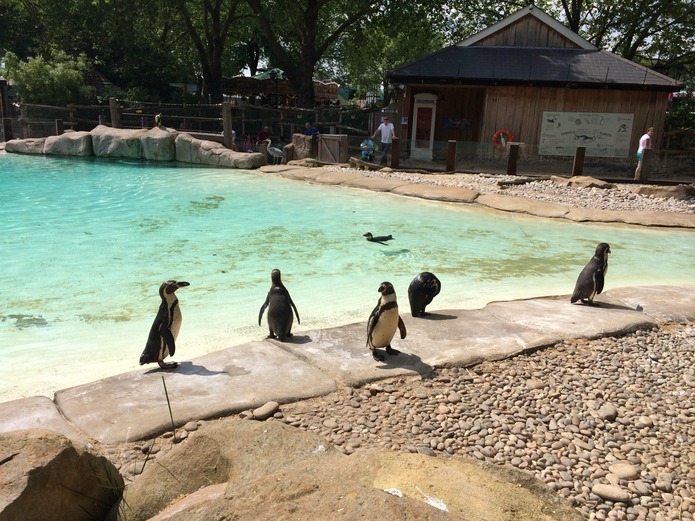 For great photos, I recommend going to Westminster Bridge [Westminster Bridge, London, UK], you can get a photo of Big Ben and the houses of parliament and also some lovely views across the city of London.