" Living in the centre of London, I have everything at my fingertips. A tube journey could take me to an amazing gallery, maybe stumbling upon a pop up shop, passing beautiful architecture on the way. Travelling in the city is different every day. "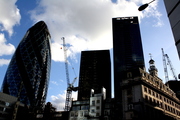 Shop
Cass Art [66-67 Colebrooke Row, London] on Essex Road is a short walk from my house, and is perfect for all crafting supplies. I also love raiding through charity shops to find something one off.
Eat & Drink
This is such a hard question to answer! I love food so much. It's something that I wake up for in the morning! As a Londoner a good pie 'n' mash is something I have to have, always returning to F. Cooke [9 Broadway Market, London E8 4PH, United Kingdom] in Hoxton… It goes without saying! For pudding you are likely to see me in the The Hummingbird Bakery [47 Old Brompton Road, London] in Angel getting a red velvet cupcake… Yummy!
Craft
I love Primrose Hill for crafting. On a summer's day, a walk to the top of the hill can spark hundreds of creative ideas, from trees, birds, and people enjoying picnics. The view from the top is always beautiful. There is also a plaque which tells you all the names of the buildings in the London skyline which is interesting. I love to sketch the scene.
As an avid screen printer, The Print Club London [3, 10-28 Miller's Avenue, London] in Dalston is an awesome place, holding workshops regularly. Once completing a workshop, you become a member which I think is pretty cool.
Hoxton [Hoxton, London N1, UK] on a Saturday morning is a picture-perfect place to enjoy a coffee walking down the market and to meet new crafty friends. Containing brick a brick stands, which is perfect to pick up a bargain, to people selling fabric and awesome buttons. It's a pretty interesting and diverse place, somewhere probably overlooked. All the people there are friendly, down to earth and like-minded; seeking beauty and friendship within the hustle and bustle of the city.
See Something Special
You have to go on the Emirates Air Line [27 Western Gateway, London E16 1BW, United Kingdom] which allows you to cross over the Thames from Greenwich in a cable car. It's much nicer than getting a stuffy underground train and a brilliant photo opportunity. Be warned… not for people with acrophobia!
The perfect souvenir would be an 'I love London' t-shirt!!
Inspiration
The Saatchi Gallery [Duke Of York's HQ, King's Road, London] on Kings Road is my first point of call; a place where contemporary art it displayed in all its glory. It contains work from upcoming artists. As an artist and crafter myself I find it highly informative. I love the Palladian style building; I often sit outside for ages drawing it before I even go in! King's Rd [King's Rd, London, UK] is also a pretty cool place, with lovely shops and places to eat.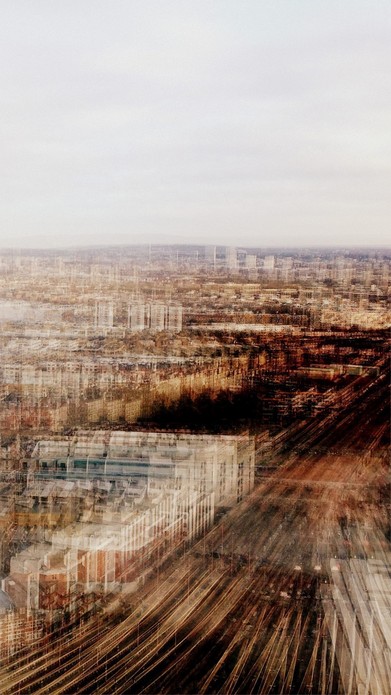 I recently went for a meal at The Shard [32 London Bridge Street, London] (which was amazing!). The view is beautiful and a perfect opportunity to take photos of the skyline!
I love to walk my way down the canal, setting out from my house; this journey can take me for miles. Angel to Shoreditch is my favourite route and with my camera, sketchbook and a pencil I can be lost in the winding paths for hours. I love seeing all the graffiti along the canal, the bikes that whizz past you. It's something you really have to do!