" I live just a short train ride away from Leeds so the best thing about Leeds is the diversity. It's the best cure for whenever I'm feeling homesick as I grew up in London. I love the diversity in culture styles and shops if I want to buy something a bit retro or keep up with this seasons fashion then you're sorted. "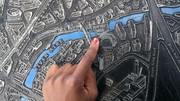 Shop
There are so many big department shops, high street restaurants there are so many shopping centres/malls as Leeds city centre is the place to shop! And yet you'll still find but there is some quirkiness, lots of buskers and the council has been nice enough to decorate the boards that cover up buildings that are being demolished/renovated.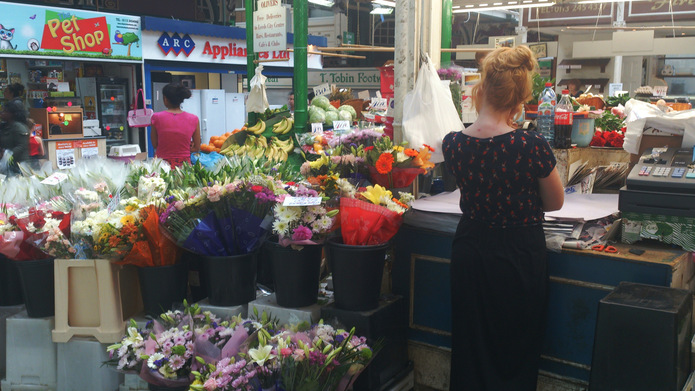 I like buying my crafting bits n' bobs from the Leeds Market. The indoor market has lots of textile/arts & craft shops. I really love B&M Fabrics [36-39 Kirkgate] in located in the market hall as they have such a vast selection of fabrics you can choose from. There were these two lovely helpful ladies at The Sewing Basket [21 Kirkgate, City Centre] also located in the market hall that helped pick out some cute buttons for my old dress. There is an amazing book shop called OK Comics [19, Thornton's Arcade, Briggate] - they mostly sell graphic novels so you can get your fix of manga or marvel but personally I adore my indies.
There is a place called The Corn Exchange, inside you will find the craftiest shops and on Saturday they had some crafty stalls set up where I'm sure you could sell some of your handmade things! There is a vintage camera shop called WY Cameras [Unit 19, The Corn Exchange, Call Lane] located inside in the Corn Exchange that repairs and sells all types of photographic equipment and all kinds of cameras. I have recently had one of my cameras repaired and found they offer competitive prices.
Eat & Drink
There is a really lovely shop called Out Of This World [20 New Market Street]. As a struggling Pescetarian I go there to motivate myself to be more adventurous and healthy. My faves are their selection of fair-trade tea bags. I love what this shop stands for – ethical trading.
Craft
My favourite place to sit and be still on the canal beside the River Aire [River Aire]. You'll find that Yorkshire has lots of canals and cycling, walking and even horse riding paths to enjoy not too far from town centres but you must remember to move to the side when you hear a bike bell ring and to say hello as everybody is so friendly. Personally I find it difficult to make new friends but I do enjoy talking to the stall holders in the Leeds Market. I talked to just about every shop keeper and stall holder I have mentioned in this article.
I have learnt about the Thought Bubble Festival through picking up business card and flyers they not only jazz up a scrapbook you get to learn about future events. I recently visited the carnival and later on this year I'm hoping to visit "The Leeds Comic Art Festival" this November 17 – 24th.
See Something Special
There are some quite extraordinary characters and some great street musicians especially on the weekends. There's a wall of tags with people names and scribbling's by Swine Gate Road. Of course there's the famous Leeds and Reading festival that happens every summer, it was kind funny seeing how much mud all the festival goers left in the train station. I personally haven't been just yet but it is a future wish that I'll make so good friends who also share my love and taste in eclectic spine tingling music.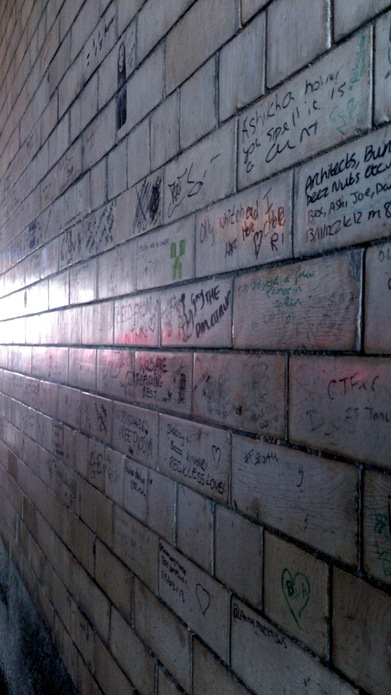 I would recommend checking in at the Leeds Visitor Centre [The Headrow] located by the train station. They are so helpful in directions and there a lots of Yorkshire themed souvenirs to pick from, I'd personally recommend some Yorkshire tea.
Inspiration
It's great going in some of the arcades like King Charles, Queens, County, Cross Central etc. etc. because when you look up its breath taking colourful architecture. When I want a bit of inspiration for fashion and styling I do like to visit this funky vintage shop called Blue Rinse [9-11 Call Lane] located right next to the Corner Exchange. It's awesome how all these sneakers are hung from ceiling and how snazzy the manikins are dressed.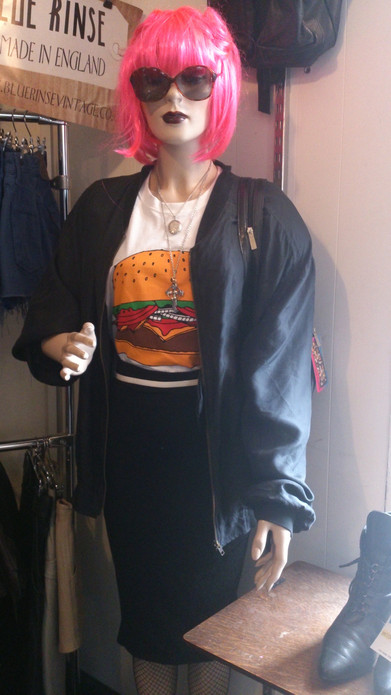 My favourite place for photography was the Leeds Carnival which takes place in august. Photographing the unique and one off moment are great so if there is a big and colourful event happening check out the Leeds city council website for dates and times. The last museum I went to is the Royal Armouries [Armouries Drive]. It's amazing on how much there is to know about weapons and shields. My fave part was how the swords in The Hobbit were built.