" The best thing about living in Stourbridge, is that it's a historic market town, and even though it's a small, it is packed with all kinds of shops to cater for everyone's needs and likes. "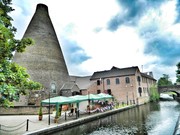 Shop
Most of the shops are small businesses as well, so there's always something different compared to the big shopping centres. The Stourbridge area includes more small towns such as Kinver, Clent, Hagley and Stourport. Another great thing about Stourbridge as an area, is that it's famous for its Glass industry! which began in the 17th century, and still thrives today. The Stourbridge Glass Quarter and its products are internationally recognised, and there are still many glass furnaces, shops and museums where you can buy traditionally made glass products, as well as watching how it's all made by Glass Blowing. However, for me personally, the best thing about Stourbridge is that it's right next door to a beautiful canal system, which offers lovely walks and great scenery!
My favourite shops in Stourbridge are: The Works [Beoley], which sell all sorts of craft equipment, books and everything else in between! all for a good price as well. ScaryCanary [108a High Street], which is a vintage inspired clothes and accessory shop. (perfect for a quirky gift for yourself or others!) Fair & Square [26 Market Street], which is a home ware and gift shop that sells fair-trade and ethically traded products from India. This is a beautiful shop for something different. And last but not least, Mesh & Lace [5 Market Street], which is a lovely vintage clothes shop that hasn't long opened! (I'm so glad there's finally a vintage shop in Stourbridge!)
Unfortunately, we don't have many craft shops in Stourbridge, however there are a couple. For buying craft supplies, I'd say the best place to go was The Works [Beoley], as they sell everything from balls of wool, to paint sets, to sketch books and craft paper! and as I mentioned earlier, they are good prices too! If you are looking for sewing or knitting related supplies, then go to Lemon Squeezy. it's only a small shop, but you'll always find something you need.
If you are looking for somewhere to sell your crafts, then there is a market and The Smithfield Market on a Saturday, The stalls here sell mainly jewellery, gifts and hand made cards. I'm not sure of all the details of these markets, as I've never got involved myself. But I'm sure if you went down there and asked they'd be happy to give you the details!
Eat & Drink
If you are looking for a quick bite to eat, then The Mary Stevens [221 Hagley Road] coffee shop (above their store) is great. Simple food and great prices. If you are looking for more of a meal, then take a short drive to The Waterfront, which is just at the back of the Merry Hill shopping centre. There is a lovely pub/restaurant called the The Elizabeth of York [12a Saint Mary's Row, Birmingham] and you are looking out onto where canal boats are moored. I've just mentioned two here, but around Sturbridge town and area, there are plenty of places for lunch and dinner!
Next to Mary Stevens Park, there is a lovely little cupcake shop and café, called Mom N Co Cakes [Winwood Court, Norton Road]. Their cupcakes are amazing, and there is always a welcoming atmosphere. They also hire the café out for small parties, as well as making bigger cakes for special occasions.
For Hanging out and getting a drink, I'd say go to the The Elizabeth of York [12a Saint Mary's Row, Birmingham] at the Waterfront. There is also Moochers Bars [11 New Road], which has live bands and music on certain nights but don't worry, there are plenty of pubs and bars around the area!
Craft
Mary Stevens Park [] is a nice area where you can set up and craft. As long as its a small craft as the park hasn't got many benches or tables! There is The Cockleshell Craft Centre [27A Worcester Street], which is a charity run centre which supports adults with learning difficulties. It offers a range of craft opportunities such as pottery painting which is open to anyone. It also has a coffee shop and gift shop to accompany it.
I don't know of any groups or clubs, however almost all the small businesses at the Ruskin Glass Centre [Wollaston Road] have demonstrations and workshops for their craft!
If you want to make craft friends, again I'd have to say the Ruskin Glass Centre [Wollaston Road]! You could also talk to people in Lemon Squeezy if you share the same craft interests.
See Something Special
The Quirky? well, the Stourbridge Shuttle train which goes from the town to the main station, is the shortest train journey (from first destination to last) in Europe!! The Odd? well, most people in this area will have heard about Bella, and the saying "Who put Bella in the Witch Elm." Ready for a story? On April 8th 1943, four teenagers from Stourbridge were climbing trees in Hagley wood (a short drive from here) when they came across the skeleton of a woman in a hollow Wych Elm tree! Shortly after, graffiti started to appear in Old Hill - "Who put Luebella down the Wych Elm." Birmingham - "Hagley wood Bella." and finally on the obelisk on the Hagley estate in 1999 - "Who put Bella in the witch Elm." they were all wrote by the same hand! There were many theories about who she was and why she died, including that she was a witch and was killed for doing black magic. And that she was killed because she was a German spy in the war! Technology today has told us that Bella must have died 18 months before she was found. To this day, Bella is still an unknown victim...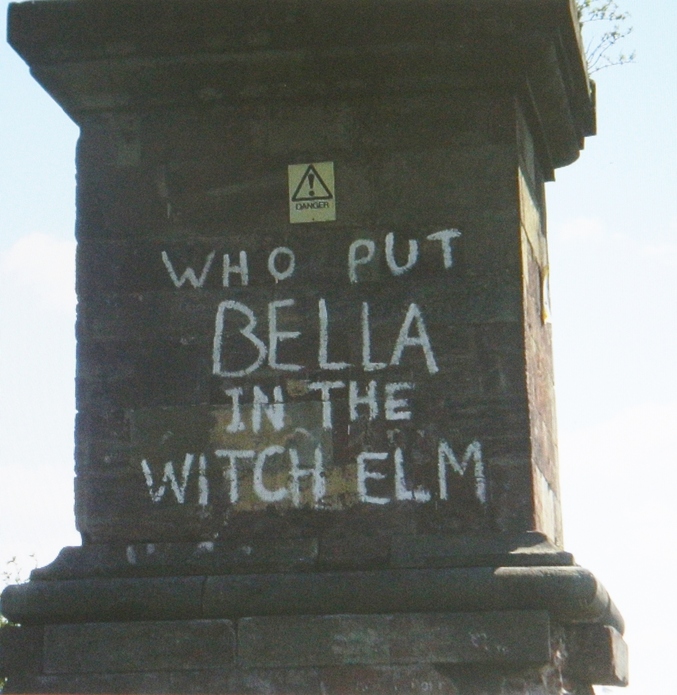 I think a souvenir would have to be something from the glass museums, as it is the industry the town was built around.
Inspiration
For inspiration, I think the best places to go are The Red House Glass Cone [Red House Glass Cone, High St], which is the main Glass museum and gift outlet. Here, you can go inside the glass furnace (the cone in which the name comes from), which is a lot bigger than you may think! and you can see all the beautiful colours, shapes and patterns in the glass. There are also several little shops that sell products inspired by the traditional skills of making the glass, as well as demonstrations for glass blowing, which is amazing when you actually see all the work that is put into this industry. Another place very similar to the Glass Cone, is the Ruskin Glass Centre [Wollaston Road] which is full of small businesses which sell glass crafts, as well as other trades like jewellery and textiles. And of course I'd go to the canal for inspiration. I think there is so much to see within nature, and our canal system, which includes the Stourbridge and Dudley canals, is full of wildlife, plants and sceneries. I've took plenty of photos up there when I need help!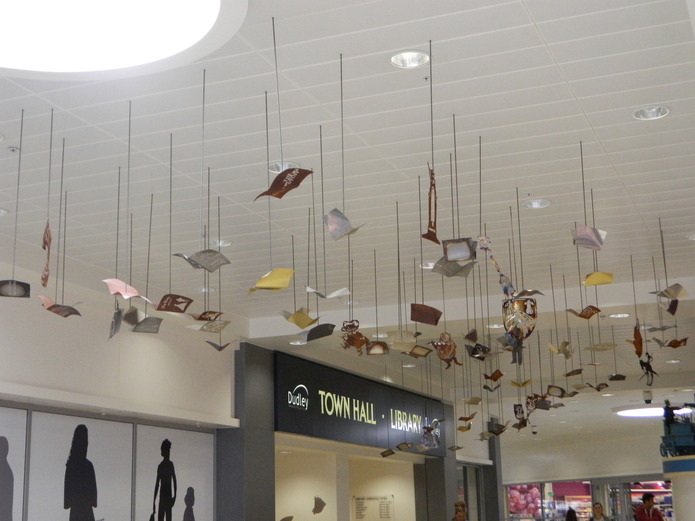 The non-craft related attractions are the Crystal Leisure Centre [Bell Street], which has a swimming pool, gym and all kinds of classes and groups for adults and kids. Mary Stevens Park [], which is lovely! it's quite a big park, with kids playing areas and a lake in the middle. The Bonded Warehouse [2 Canal Street] Canal Boat Trips where you can take a relaxing journey down the beautiful setting, and experience the Locks that were traditionally used to take coal and supplies to the factories. We are only a short drive away from the Merry Hill shopping centre, which is home to the bigger and more well known shops.
For photo opportunities, I think you should definitely take a trip to the Red House Glass Cone [Red House Glass Cone, High St], as the cone itself is quite incredible! The part of the canal that is just at the back of where I live, is known as the Delph [Brierley Hill] Nine or the Delph locks. this is because there were originally nine locks built in1779! Unfortunately there are only eight now. this stretch of the canal is very straight, so if you walk right up to the top, you can take a great photo from the bridge, looking down on the whole set of locks. Then there is the town clock in the town centre. This is the best known landmark of the town, and was built in 1857! In Mary Stevens Park [], we have our own War Memorial, which dominates the parks main entrance. It is amazing to see and looking at all the names that will be remembered. I think I've saved the best till last, with our Library [Centenary Square, Broad Street, Birmingham] Entrance. It is Called 'Living Literature' and features over 250 books and characters suspended from the ceiling, giving the illusion of them flying out of the walls. over the two years of it's restoration, public submissions were sent in, giving a huge list of what Stourbridge loved about literature. From this, Books and characters were cut from copper, steel and brass. They were heated, coloured and blacksmithed to produce origami style sculptures. they were all made and sourced locally, and definitely worth a visit!