" Glasgow has so many things going on at any one time. It's a vibrant, friendly, and creative city with some great arts spaces and events and a strong vintage scene. There's always something to stumble upon, from imposing Victorian architecture to tucked away street art. "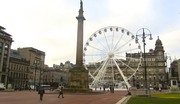 Shop
Glasgow's a great shopping city. I'm always wandering around the leafy streets of the West End and discovering something new, and there are some hot spot streets to have a look at. Cresswell Lane [Cresswell Ln] / DE COURCY'S ARCADE [5 Cresswell Lane] offer some fantastic crafty gift shops and sweet boutiques; I'm partial to Starry Starry Night [19 Dowanside Lane] which feels like rummaging through the wardrobe of an eccentric aunt, and Glorious [] Clothing both located at Ruthven Lane alongside Relics, an eclectic antiques shop where I like to occasionally buy old photographs and bits and pieces from 70s-90s. I also like Mr Ben Retro Clothing [Kings Court, 101 King Street] in the city centre (particularly good for kilts and uniforms) and nearby Mono [12 King's Court], a vegan restaurant/bar which contains Monorail records and Good Press, a fantastic bookshop/gallery focusing on independently published zines and books.
A completely different book shop and an experience in itself is the wonderfully shambolic Voltaire and Rousseau [12-14 Otago Lane] on Otago Lane, a haphazardly stocked room of tumbling piles of second hand books (good for history, academic and literary fiction) with the occasional cat to be petted. It's well worth a look. Check out the Artstore [94 Queen Street] (also good for gifts), Millers [28 Stockwell St], Mandors [134 Renfrew St] for fabric, and Damselfly [380 Great Western Road] for papercraft bits and pieces.
Granny Would Be Proud is a regular market with a focus on vintage and craft. The Merchant City Craft and Design Fair and Sloans Market also happen regularly, and there are frequent one off / pop up fairs.
Eat & Drink
Also on Otago Lane, tucked away in a corner, is the beloved bohemian teahouse Tchai-Ovna House of Tea [42 Otago Ln]. The decor is eclectic, and more on the shabby side than chic, but it has an extensive tea menu and nowhere else in the world is quite like it. It's very comfortable, and as the tea takes some time to brew, it's a good place to take your knitting needles. It feels slightly detached from the fast pace of the world outside and I always feel very relaxed there.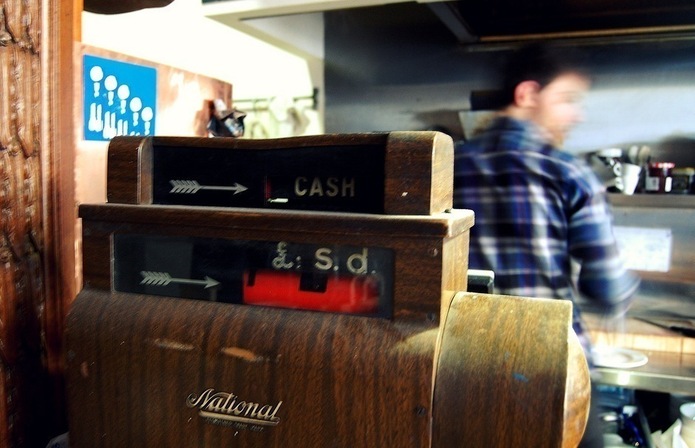 Also in beverages, there are some great coffee shops which roast on the premises - Artisan Roast [15-17 Gibson St], Coffee Chocolate and Tea [Finnieston, 944 Argyle Street], and more recently opened, Papercup [603 Great Western Road].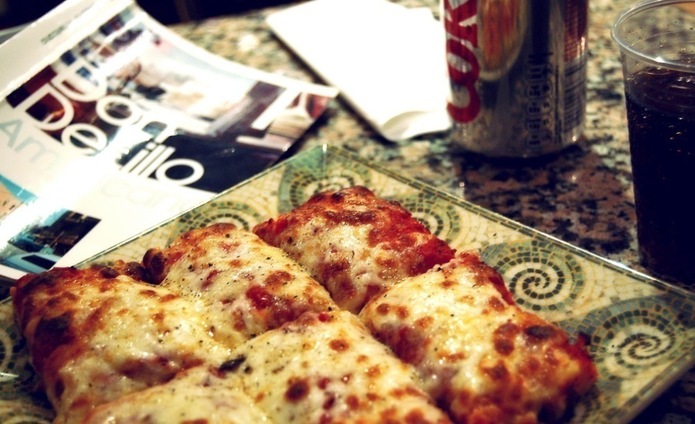 My favourite restaurants for a treat are Guy's [24 Candleriggs], The Grill Room at The Square [29 Royal Exchange Square], or Dragon I [311-313 Hope Street], but for options that are budget friendly and quick I like watching the West End go by at the window of Little Italy Pizzeria [205 Byres Road] or the lunch deals and flowering tea at sushi bar Ichiban [50 Queen St, City Centre]. I recommend afternoon tea in quaint tearoom The Butterfly & The Pig [153 Bath Street] with its sweet, mismatching china and there are great cupcakes to be had at Cup Glasgow [311 Byres Road] or in the retro surroundings of The Cup & Saucer [De Courcys Arcade, 5-21 Cresswell Lane]. The Street Food Cartel is a high quality street food pop-up restaurant that's receiving some great reviews right now.
Craft
One of my favourite spots to sit and craft is the Botanic Gardens [730 Great Western Road] for its laid back atmosphere, and there are benches in the Kibble Palace greenhouse if the weather turns wet, if you aren't distracted by the pretty koi carp there.
Glasgow is a very craft friendly city. Some groups to check out are Glasgow Knit'n'Stitch for regular events in various bars and cafes; Glasgow Craft Mafia for meetups and craft support; the mixed craft evening Hobby Horse at cool bar The Sparkle Horse [Dowanhill St]; and laid back life drawing club with a great playlist All The Young Nudes which has no formal instruction, so just turn up with your own supplies and do your own thing - mostly sketchers and painters with the odd collage maker or sculpter. There's a great network of creative, crafty people at these relaxed events and I've made some good friends this way.
See Something Special
Occasionally open, the Britannia Panopticon [113-117 Trongate] is a 19th century music hall (the oldest surviving in the world) which has been partially restored with many original details and some exhibits of items found there such as old cigarette cards and theatre programmes. It's very unusual and I recommend checking to see if there's an event on when you're in town.
One of the small batch Scottish gins or whiskies from Demijohn [382 Byres Road] - pick a little glass bottle and they fill it up.
Inspiration
Glasgow is the city of Margaret MacDonald and Charles Rennie Mackintosh, and their work and influence can be seen at various locations around the city. A striking mural of the city by artist and author Alasdair Gray can be seen at Hillhead Underground [United Kingdom] station, and for a different perspective on Glasgow the views from The Lighthouse [11 Mitchell Lane] (Scotland's Centre for Design and Architecture) are worth a look, as is the rest of the building. The grand Kelvingrove Art Gallery [Argyle St] and the Gallery of Modern Art [Royal Exchange Square] are enjoyable, and there's always something interesting happening at contemporary venues CCA [350 Sauchiehall Street], Tramway [25 Albert Drive], and the Art School [167 Renfrew St]. For a fresh blend of art installation/performance and nightlife I like converted warehouses SWG3 [100 Eastvale Place], The Glue Factory [22 Farnell Street], or The Arches [253 Argyle Street]. One of my favourite things about Glasgow is the variety of spaces and how they are utilised or revitalised - creativity blooms here.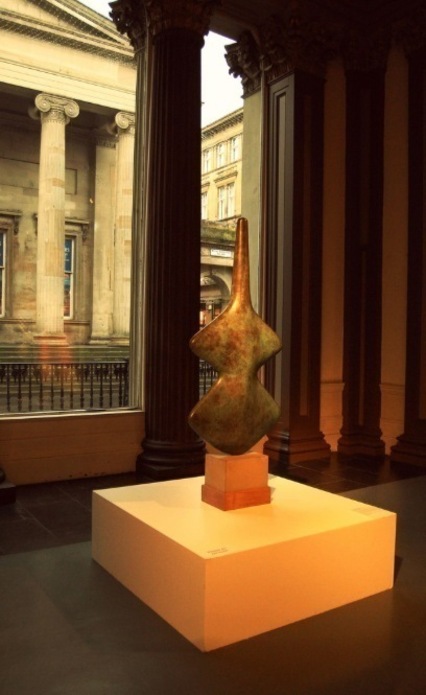 Make sure to take a photo of the traffic cone on the statue at the Gallery of Modern Art [Royal Exchange Square]. It's taken down, but it's continuously put back up - it's an icon.
At night, I'm fond of the unpretentious The Flying Duck [142 Renfield Street] or Sleazy's [421 Sauchiehall St] where the music is often good. For club nights the fun Too Darn Hot plays a swinging mix of rock'n'roll and vintage pop, and one of my top Glasgow recommendations Club Noir is a spectacular, sparkling burlesque show which also occasionally offers workshops in the art of everything showgirl revealing snippets of how the elaborate stage outfits come together, which is good inspiration for clothes customisers.