" The best thing about Glasgow is it is a big little city. Everything is so accessible and easy to get to. Even though it's a city, it's cheap to live in. The streets are full of people, but you're likely to bump into a friend along the way. There are so many events and activities to take part in all at your doorstep. "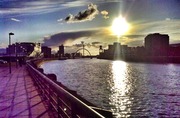 Shop
I'm big on second hand stores, and vintage shops. You can always get craft supplies much cheaper there. My favourite vintage shop is The Glasgow Vintage Co [453 Great Western Rd]. It's tiny, but it's packed with affordable women's and men's clothes. And they update their stock quite regularly, so you are always able to find a bargain. When I first moved to the city, I used to meet with craft groups in local coffee shops around Glasgow. It was a great way to make new friends and learn some skills Glasgow even has dedicated craft coffee shops, like the The Yarn Cake [148 Queen Margaret Dr].
My favourite place to get craft supplies is at the semi-annual craft fair in the Scottish Exhibition and Conference Centre, hosted by Hobbycraft. Not only does it have loads of craft supplies, but it also has handmade items, food, tutorials, and some kind of crafty art display. The two main craft suppliers in Glasgow are Mandors [134 Renfrew St] and Remnant Kings [146 Argyle St]. However, if you're persistent, and willing to take a bit of a walk, you will find many bargain craft suppliers just at the edge of the city.
Glasgow is great for having craft fairs, farmers markets and vintage fairs, where people can sell their wears. One of the most frequent fairs is hosted by Granny Would be Proud at the HillHead Bookclub [17 Vinicombe Street]. However one off craft fairs crop up all the time over the city, so you just have to keep your eye open.
Eat & Drink
One of my favourite restaurants is Guy's [24 Candleriggs]. It's a bit eccentric, typically with a jazz singer in the corner and crazy decor. It's small and intimate, and the food is always fresh and well presented. La Fiorentina [2 Paisley Rd W] is great if you like Italian. It's slightly out of city centre, but the portions are huge and delicious. And the serving staff make you feel like you are part of the family. Not to mention it's housed in a building with a beautiful sculpture of an angel on top.
One of my favourite cafes is called Once Upon a Tart [45 King St]. The decor is bold blacks and pinks, with a touch of Alice in Wonderland inspired creativity. There is a large selection of freshly made cakes, but you can also grab a nice lunch there. If you are a coffee lover, then you need to go to Artisan Roast [15-17 Gibson St]. The coffee is strong, without being bitter. The cafe is right next to the University and has that quaint student feel about it.
I'm big on the cabaret scene in Glasgow, and there are loads of places you can go to hang out, see a show, and then go clubbing. Possibly the best place for this is the Riding Room [58 Virginia St]. There are also many multipurpose venues, that are independently run where you can grab dinner, a drink, and go clubbing or see some live music. Both Stereo [22-28 Renfield Ln] and The 13th Note [50-60 King St] are great for this. And they are both vegetarian/vegan.
Craft
Glasgow is a bit of a rainy city, so even though there are loads of parks, it's not always practical to sit and craft in one. I've seen people crafting all over the city, on public transport, at work, on a park bench, and in a cafe. I usually have something crafty on me, and can take it out anywhere and work on it, and people barely bat an eye. And if you're lucky, a stranger will stop you, ask what you are working on, and usually share their own story of crafting. Glasgow is full of very friendly people.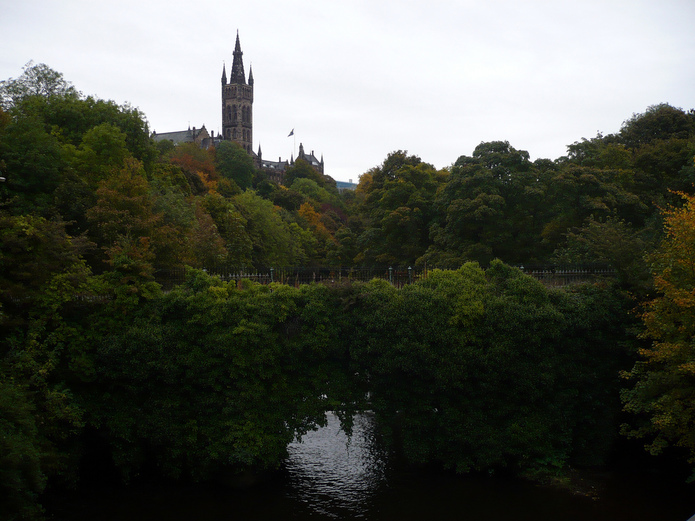 There isn't anyone one major craft club in Glasgow, but there are loads of tiny groups that meet up all over, which are usually more specialised. Glasgow has quite strong individual communities, so it is always worth checking out the area you live in, it will likely be filled with community projects.
It's hard for me not to run into crafty people on a day to day basis. There is a certain make do and mend mentality in Glasgow, and a lot of people are really into some type of craft. If you type in the type of craft you specialise in, and the word 'Glasgow' into google, you are likely to find several small groups and venues that will cater to you.
See Something Special
One of my favourite odd tourist sites is The Necropolis [70 Cathedral Square]. Parts of it shine with gothic beauty, other parts are old and crumbling. It also gives you a great view of the city, and is next to the Glasgow Cathedral [Castle St], which is the foundation of the city in the 12th century.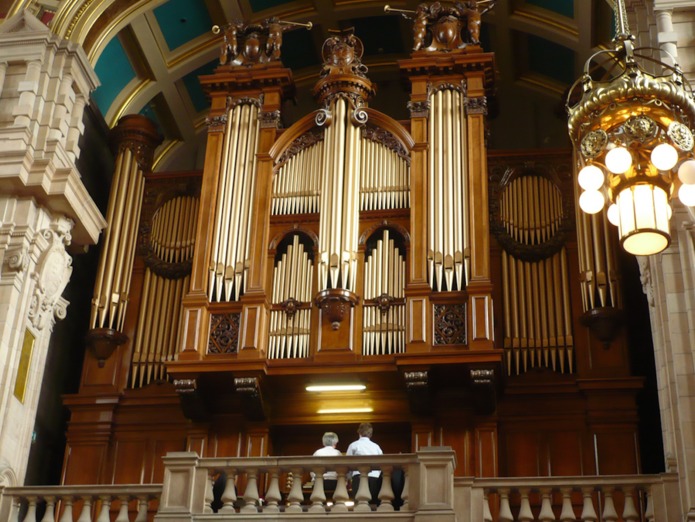 Proper Scottish wool is amazing, and many retailers will stock wool from the highlands in their stores, so make sure you pick some up before you leave.
Inspiration
Glasgow is filled with parks and gardens. You never have to walk very far to be next to nature. One of the loveliest parks is Kelvingrove Park [], located in the West End. At the Edges of the park are the breathtaking University of Glasgow [], and the eccentric Kelvingrove Art Gallery and Museum [Argyle St]. However I am most inspired by the River Clyde [River Clyde] that runs through the heart of the city. There is a lovely pathway along the river great for walking and cycling, and there is a wide variety of bridges, mixing together the old and the new.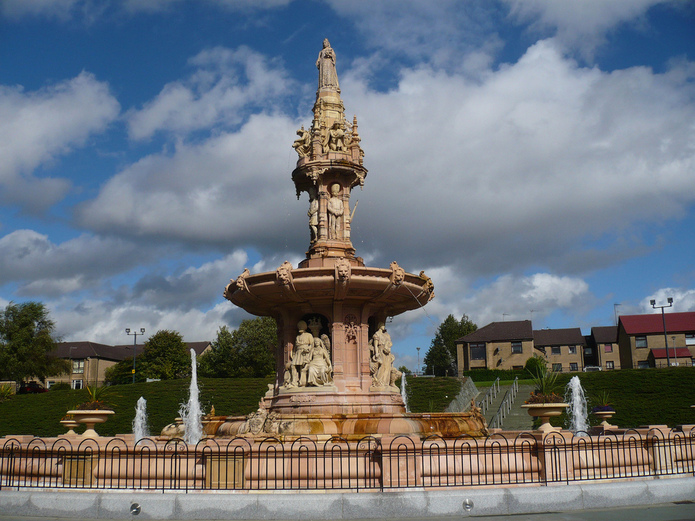 Glasgow was aptly awarded Scotland's city of culture for 20 years running. There are a wide variety of actives ranging from theatre, live music, cinema, themed club nights, dance lessons, ballet, opera, poetry, cabaret and comedy. You can always find something to fill your time with. And the prices range from posh to poor, so no matter what your income, you can enjoy the culture Glasgow has to offer.
One of the best photo opportunities in Glasgow is the Duke Wellington Statue, located on Royal Exchange Square. The statue itself isn't exceptional, but the people of Glasgow always make sure that he has a traffic cone on his head, and from time to time he sports fashionable clothing as well. There was even a law put into place to try to stop people from adorning the statue, but a public outcry prevented this. It just shows the lovely sense of humour Glaswegians have.