" The best thing about living in Inverness is the abundance of of stunning views and greenspaces that can inspire you. That coupled with the friendly locals makes it a fantastic place to live.Inverness is also the capital city and shopping centre of the Highlands and has a great location astride the River Ness at the northern end of the Great Glen. If you visit you must take a stroll along the picturesque River Ness, visit Ness Islands, and have a meal in one of the city's excellent restaurants.In summer visitors and locals alike head a few miles outside the city intent on monster hunting at nearby Loch Ness. Finally, Inverness is the happiest place in Scotland and the second happiest in the UK, according to a survey earlier this year and as we all know a happy crafter is a productive crafter "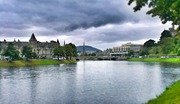 Shop
Inverness has an abundance of chain stores but if you are looking for something a bit different then head to the Victorian Market [Queensgate Street, Union Street, Drummond St], a shopping mall that dates from the 1890s and has rather more charm than its modern equivalents. They are all smaller businesses, owner operated, in the most part offering products and services that you will generally not find on the high street. Another fantastic non-craft related place to visit is Leakey's Bookshop [Church St] an excellent second hand bookshop housed in the converted old Gaelic Church (1793), with its huge wood-burning stove it is a lovely place to while away an afternoon.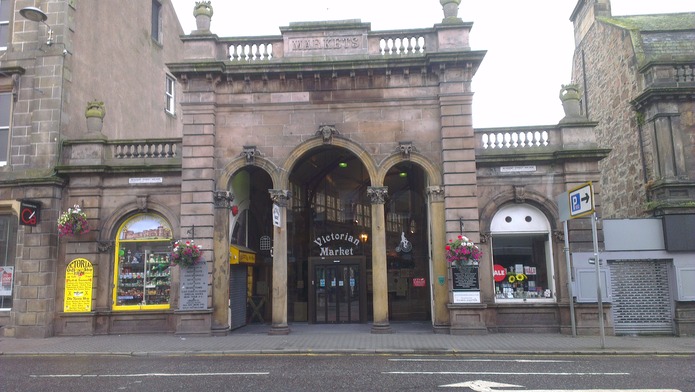 The best places for buying craft supplies in Inverness are Quilt Creations a shop not only for all your quilting needs, but beautiful fabrics, sewing machines & haberdashery. Artmedia [104 Church St] continues to provide quality artists' materials in the Highlands for beginners to professionals. Needles & Pins [Strothers Ln] is Inverness's New Wool, Knitting & Haberdashery Specialists. They even have an instore knitting service where you pick any pattern and any wool and they knit the garment for you. Even better with being a local shop if there is any popular craft item you need, let them know and they can order it in for you. Paper your thing? Then head to Caroles Crafts [27-31 Academy St] where they have everything you need for any paper based craft under one roof. Finally not a local shop but a large out of town retailer, Hobbycraft [Inshes Retail Park], no matter what craft interests you this week this massive shop will have something for you. To make it that bit more exciting there are regular classes and events.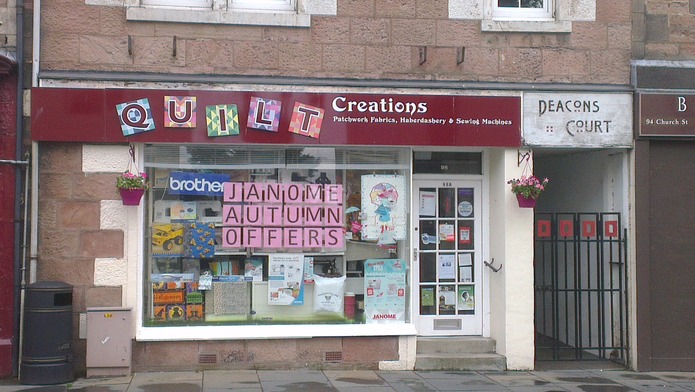 In Inverness many of the local cafes and shops allow crafter's to sell their handmade items. There are also regular craft fairs around the town that you can book a table at.
Eat & Drink
My favourite place for lunch out is The Mustard Seed [16 Fraser St]. Located on the banks of the River Ness in a converted church so the interior of the restaurant is gorgeous. A locally owned restaurant serving, Scottish and French cuisine with a modern twist. The menu changes weekly and you can have a two course lunch for less than £10! Grab a table on the upstairs balcony if it's a nice day as it's the best outdoor lunch spot in Inverness, with a great view across the river. If the weather is being typically Scottish though grab a table downstairs next to the magnificent open log fire.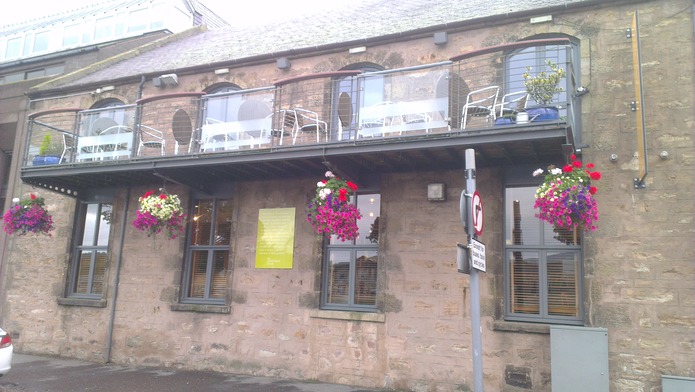 Inverness has a thriving selection of local cafes where you can stop in and grab a coffee and homemade cake or a more substanial bowl of soup and scone. Two of my favourites are Velocity Cafe [1 Crown Avenue] which is a lovely little place with local food, hand baked cakes and yummy soups served with big hunks of bread. Their coffees have fabulous names such as a bicyclatte, campagcinno, they also serve china cups or chunky mugs of tea, whatever you prefer. They have film nights, speakers, music evenings, pop up dinners alongside the Cafe and Bicycle Workshop. Their aim is to inspire more folk to cycle and lead a healthy, happy lifestyle. The other is Blend Tea & Coffee Merchant [9 drummond street, inverness, uk] another little hidden gem of Inverness that's stunning selection of teas is incredible and the atmosphere is so relaxed and friendly. They do homemade soup of the day (at an incredible price!) my favourite so far is the African Peanut, as well as always having a Bagel and Salad of the week. They also do great selection of cakes and bakes many of which are vegan and gluten free. To top it all off there are games on the tables, connect four, scrabble and chess to name a few, newspapers to read and always a selection of work by local artists and crafter's on sale.
Craft
The best places to sit and craft in Inverness are on a sunny day take a leisurely stroll along the river to the Ness Islands, these are planted with mature Scots pine, fir, beech and sycamore, making it a great place to collect leaves and pinecones in the autumn. The Islands are connected to the river banks and each other by elegant Victorian footbridges, the islands are a peaceful spot to sit and have a picnic or craft. The Grassy area in front of the Castle [Castle St] is also a lovely spot to sit on a dry day and do a spot of crafting, bring a blanket or sit on one of the benches overlooking the river. Or alternatively a wander down to Merkinch Nature Reserve. If it is damp, dreicht day then either Velocity Cafe or Blends Tea & Coffee Merchants wont mind you pulling out your latest project whilst you sit and have a drink.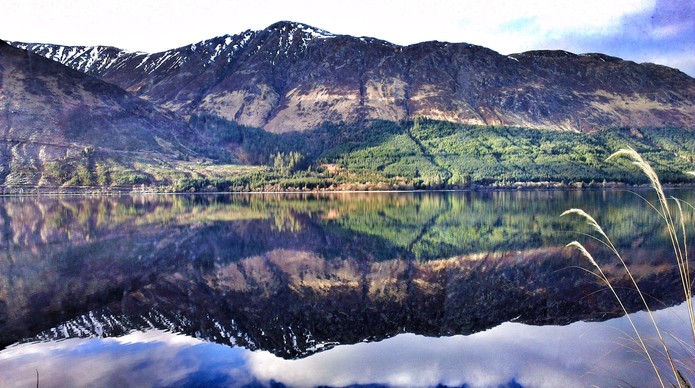 The Bike Shed [The Bike Shed, 23 Grant St] is a community arts venue in Inverness run by voluntary organisation Arts In Merkinch. The Bike Shed is situated on Grant Street and holds regular classes, exhibitions, taster sessions and workshops for all ages. As well as allowing local groups to book the use of the building at a reasonable rate. They hold an annual Summer Festival & Exhibition in July and Christmas Arts & Crafts Fair in December where you can snap up a locally made piece of art work or craft. One of their regular groups is Blazin' Needles a very friendly textile group for anyone who enjoys or would like to learn knitting, crochet, stitching, embroidery and any other textile based crafts. Arts in Merkinch also run The Clay Studio [33 Grant St] that offers a range of free classes to disadvantaged groups and individuals as well as public paying classes. If you would like to sign up for tuition in a relaxed and friendly atmosphere with one of their specialist tutors and experience different ways of working with clay then you just need to get in touch with them.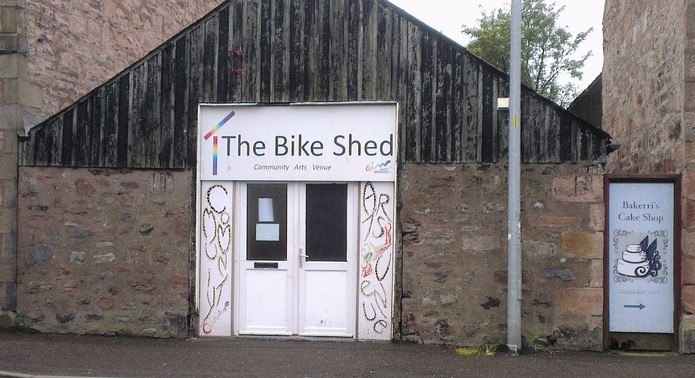 If you are looking for groups to join to meet new friends Inverness Library [Farraline Park] is a great place to look for information.
See Something Special
If you are looking for something a bit quirky to see in Inverness then you can't go far wrong with visiting The Titanic Inverness Maritime Museum [16 Clachnaharry Road]. Inverness resident Stanley Fraser who had been unable to work due to M.E, put himself to work building a massive 1:10 scale model of the Titanic as part of his very own maritime museum in his back garden. You can marvel at the magnificent Titanic and the size allows you to go inside and explore the Parisian cafe, the bridge and the Marconi wireless room. Crafting on a truly phenomenal scale!
You need to make sure you visit Judith Glue [Bridge St] where you can buy a range of hand made clothing, gifts, bags & accessories and jewellery sourced from all over the Highlands and Islands of Scotland including Orkney. Judith represents many small Scottish crafters & makers and there is also a range of Scottish food products and even a case full of vintage jewellery and antique ceramics. So you should be able to find the ideal gift to take home!
Inspiration
The best places to go for inspiration are The Inverness Museum & Art Gallery [Castle Wynd] where you can explore the art, history and heritage of the Highlands. They also have lots of exhibitions centred round crafts, modern or traditionally associated with the area. Or the Merkinch Local Nature Reserve, which is a hidden gem in the heart of Inverness, an area that is not widely known even to people living in Inverness. It has a massive range of wildlife and habitats in a 54 hectare area. Enjoy a lovely circular walk, suitable for wheelchairs, along an old sea wall dating from 1822 to the Caledonian Canal (built by Telford and opened in 1822), then along the canal to the sea locks and returning by a wooden walkway crossing tidal pools.There are lovely views across the Beauly Firth to the hills of Strath Connon, the Black Isle and the Kessock Bridge and you can even sit on one of the many locally hand carved benches. A truly relaxing place to become inspired.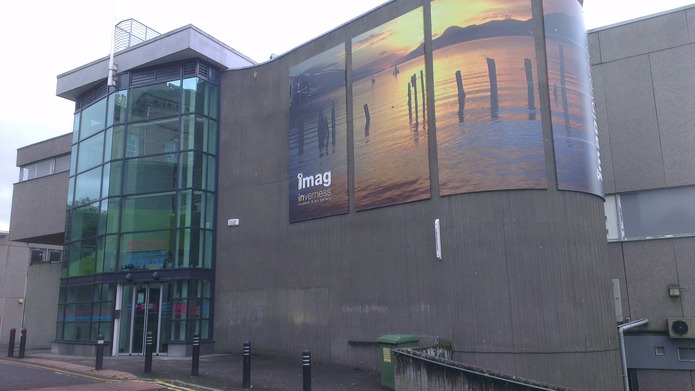 If you are looking for something else to do then Eden Court [Bishops Rd] Theatre is a large theatre, cinema and arts venue situated close to the banks of the River Ness and there is usually something for every taste on.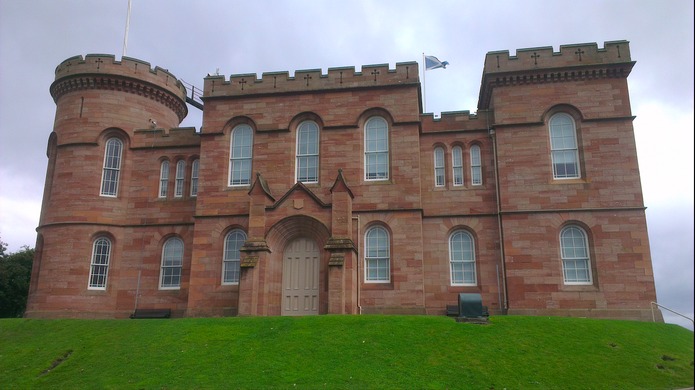 The hill above the city centre is topped by the Baronial turrets of Inverness Castle [Castle St], a red-sandstone structure dating from 1830's that replaced a medieval castle destroyed by the Jacobites in 1746. It's not open to the public as it serves today as the Sheriff's Court, but there are good views from the surrounding gardens. From here you can take fantastic photos not only of the castle itself but the River Ness, the Cathedral and Eden Court Theatre.