" The best thing about living in Kilmarnock in my opinion, is being able to split time between the independent and big name retailers in town and then go a short journey to wide open spaces and fresh air. King Street is the best place to shop for those latest 'must-haves', whereas Bank Street and College Wynd are ideal for a leisurely stroll into independent gift, home and clothes stores where you will find those items that you must have, even if you didn't know that you needed it in the first place! "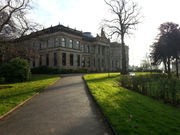 Shop
My favourite shops just now are Upstairs at no14 [14a College Wynd], I Love Gift [6 College Wynd], Just Sew [47 Titchfield Street] and The Range [Unit 1 - Queens Drive]. Upstairs at no14 [14a College Wynd] is a unique gift shop, situated in an old upstairs flat, allowing you to walk from room to room, each of which is filled with perfectly quirky items. I particularly favour the kitsch kitchen, decked out with some hilarious wall plaques, and 50's style cooking supplies! I Love Gift [6 College Wynd] is another gift shop, with a sleek and modern vibe, also specialising in some rather beautiful jewellery and clothing, and my personal favourite; Kringle Candles!
Just Sew [47 Titchfield Street] is one of my top places for buying craft supplies, anything from buttons, to fabric, to an endless supply of various wools and yarns. Covers all crafts; polymer clay, knitting, sewing, card making and jewellery making. Others have reviewed it online as being an 'Aladdin's cave'. An independent shop, it is one that I love to support, as the advice and help from the owner is priceless. (It's also great to sneak a cuddle with the shop dog when you're in too!)
The Range [Unit 1 - Queens Drive] has recently opened in Kilmarnock too. A large branded retailer it boasts everything from furniture and home supplies to seasonal goods and craft supplies. I didn't have much hope for the craft section but after paying a visit I can safely say I was completely wrong! It sports a wide selection of Fimo, which pleases me as this is the medium that I work in most! This is thee place to go if you need something, I can't ever imagine not being able to find anything in here, and with it's late opening hours creativity is free to strike at any moment!
Crafters can sell their handmade items in Crazy Grans Coffee and Crafts [Unit 3 Meiklewood Road], the lovely ladies that own this shop are always keen to see what local crafters are making, and they sell an abundance of items from local crafters in their shop, along with a section to sit and paint your own ceramics, craft supplies, and they also supply some cracking drinks and cakes!
There are also fairs held all year round in school, churches, community centres and by other businesses throughout the year, these can be checked using the craft fair group for Ayrshire set up on Facebook:- https://www.facebook.com/groups/222359471215748/?ref=ts&fref=ts
Eat & Drink
My favourite places for lunch and dinner are Paris Match [7-9 Princes Street] and Cafe De Vinci [17 Strand Street].
My special place for grabbing a sweet treat is the Blowmore Music & More [14 College Wynd], a beautiful cafe situated downstairs from 'Upstairs at No.14'. Plenty of great food to be gotten here! Their homemade soups and toasties are not to be missed! Even if you don't feel like you have any room left, be sure and grab a cake for later, I highly recommend the red velvet cake, it is out of this world.
My favourite bar to hang out in is Paris Match [7-9 Princes Street], great drink deals and grub!
Craft
The best places to sit and craft are the Dean Castle Country Park [] and the Dick Institute [Elmbank Avenue], I love being able to draw, sketch and paint in these places. Crazy Grans Coffee and Crafts [Unit 3 Meiklewood Road] is great to sit down with a coffee and cake and do a bit of ceramic painting, picking a piece to create and take home with you.
There are a few different craft clubs sorted at the Grange Academy [GRANGE CAMPUS, Beech Avenue] Campus for young kids and teenagers. There is also a knitting and crochet club which changes place every now and then!
You should definitely go to Crazy Grans Coffee [Unit 3 Meiklewood Road] and Just Sew [47 Titchfield Street] to make new crafty friends. Visiting the craft fairs at weekends is also a great way to make new crafty friends!
See Something Special
The best odd site to see is Brian the Lion's friend at the Dick Institute [Elmbank Avenue], it's not everyday that you get to see a velociraptor and a lion in the same place! You should also see if you can find the metal dragon that's hiding in the Dean Castle Country Park [], which was created by a local artist using old car bumpers!
Souvenirs to take home should include postcards from the castle and a book of Robert Burn's poems! Also don't forget to visit Brownings The Bakers [117 King Street] to take home a supply of Killie pies, they're part of our staple diet here!
Inspiration
Inspiration should be sought from the Dick Institute and the Dean Castle Country Park. The Dick Institute [Elmbank Avenue] sports the largest museum and gallery space in Ayrshire and is East Ayrshire main library. It holds many exhibitions and over the years has had the likes of Doctor Who, Quentin Blake, Miffy, Jacqueline Wilson, Wallace and Gromit Egyptian life, the history of photography as well as many reknowned artists. It also boasts a large history about Kilmarnock such as Johnnie Walkers distillery, the Kilmarnock Standard, Robert Burn's first works being printed in Kilmarnock, as well as wildlife and much more.
The Dean Castle [] was owned by the Boyd family who were Lords of Kilmarnock for over 400 years. Touring the castle you will see a wide variety of armoury, tapestry, artwork, instruments and weapons, a real eye opener into the history of the castle. The country park is over 200 acres and has lots of nature walks, as well as a visitors centre, play park and petting area.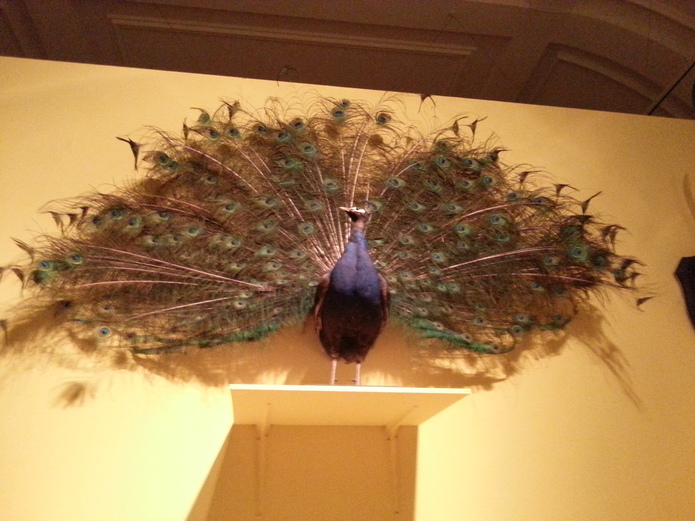 My top non-craft related attractions would be The Palace Theatre [9], which hosts many plays, musicals, shows and gigs, as well as currently hosting the annual pantomime- a must see!
The Garage [34-36 Grange St] in the town centre is also a great time for the whole family, as it has ten pin bowling, go-kart racing, Wimpy food and amusement arcade.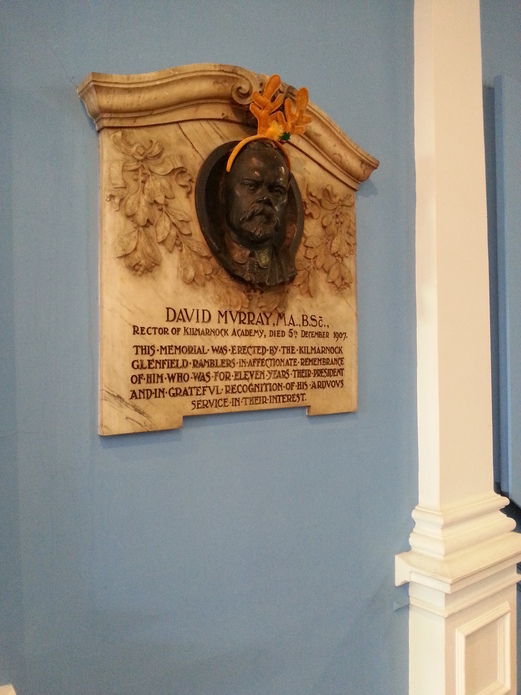 The Dick Institute [Elmbank Avenue]is a great place to take photos, and whilst there, you should search upstairs and see if you're brave enough to take a 'selfie' with Brian the lion! The Dean Castle [] is also great for picturesque landscapes, cute animal pictures and if you go at night, see if you can manage to capture the 'White Lady' in one of the castles windows!