" The best thing about living in my city is the history. You can really feel that Stirling is an old city, there are historic buildings, statues and plaques at every turn. I also love being able to look out of my window every morning and see the Ochils, they are the perfect backdrop and give the city a real sense of grandeur. "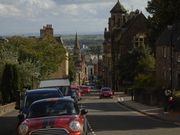 Shop
I don't think I have a favourite shop in Stirling as the majority of the shops are high street brands. For independent shopping Stirling arcade has a small selection of local retailers in a beautiful 19th century building. If you are a thrifty crafter like me, (or just plain thrifty), Stirling also does have a lot of charity shops, my favourites of which are Debra [31 Teviot Walk, Cumbernauld, Glasgow G67 1NG], British Heart Foundation [18 Almondvale Avenue, Livingston EH54 6NB, UK]n and Shelter [214 Great Western Rd, Glasgow G4 9EJ, UK].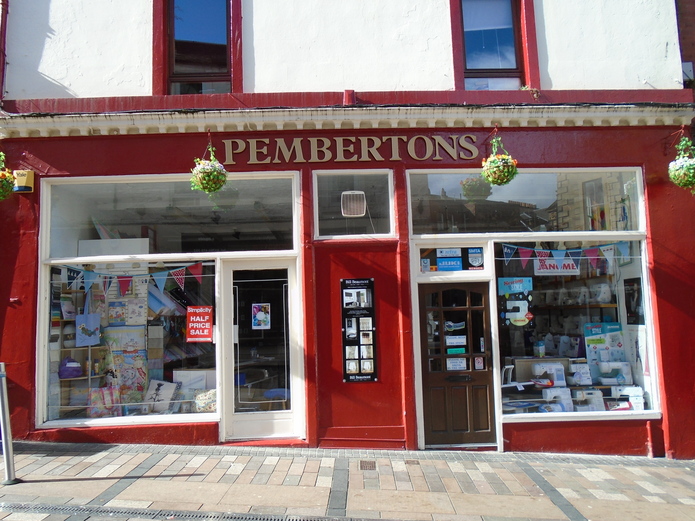 Stirling does not have a big selection of craft retailers. McAree Brothers, which is an independently run knitting and haberdashery shop currently in Stirling, is unfortunately closing its doors. This is a real shame, but you can still visit their Edinburgh store or buy from them online.
Although slightly outside of Stirling another local yarn retailer is Wee County Yarns [7 Woodlea Gardens, Sauchie, Alloa FK10 3BD, UK]. They mostly sell online but are open to enquiries to come and 'squish' before you buy. They are often present at the Edinburgh yarn festival and Clare who runs the store has patterns available on ravelry. Finally Pembertons [21-25 Friars St] are a haberdashery and sewing machine centre. They carry sewing patterns, notions and a small range of fabrics and yarn. They also run sewing workshops on everything from dress making to applique.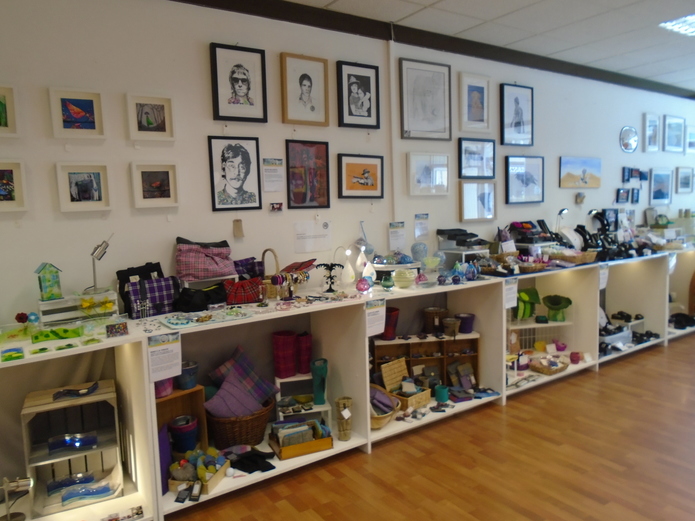 If you are looking to sell your handmade items, Made In Stirling [29 Murray Pl] is a lovely bright store in the city centre. Local artists can rent a space to showcase their wares, and have full autonomy over the design of the space and their prices.
Eat & Drink
One of the best places to eat in Stirling is Gabe's Diner [Forthside Waterfront]. It is a little out from the centre but very conveniently located for the cinema. The building is actually an old bus shelter, but don't let this deter you, as they have a varied menu with fresh locally sourced ingredients and cater for a wide range of dietary requirements. They are open for both lunch and dinner.
There are many independent cafes in the centre of Stirling, to try for lunch. A few that I have visited include The Fat Cyclist Cafe [3 Friars St] (great smoothies/shakes) and the greengrocer (fresh vegetables for sale and homemade cakes).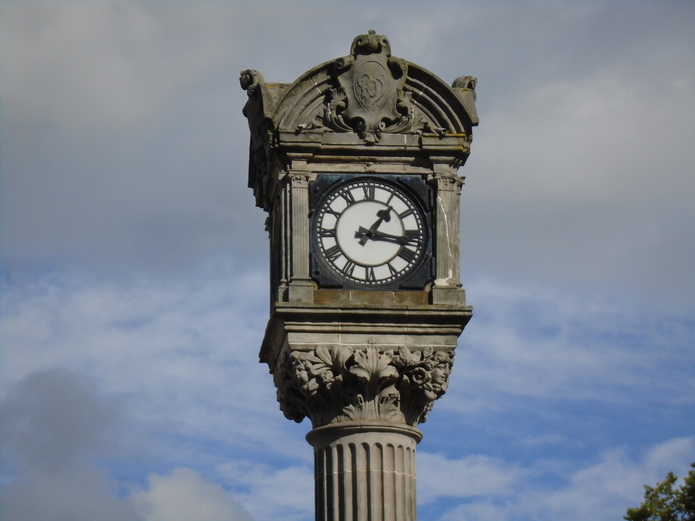 One of my favourite cafes in the centre of Stirling is La Ciociara [41 Friars Street], a little, family run, Italian diner. They do good lunch deals and have lovely handmade pizza but I mainly visit for their big ice cream selection and their Italian hot chocolate, which I fell in love with when I visited Florence.
The best coffee in Stirling is at The Burgh Coffeehouse [4 King St]. They also have a good selection of other drinks (including iced teas and smoothies in the summer) and cakes. It's also a nice place to hang out, with a friendly atmosphere and books and games on a shelf by the door if you forgot your knitting/crochet.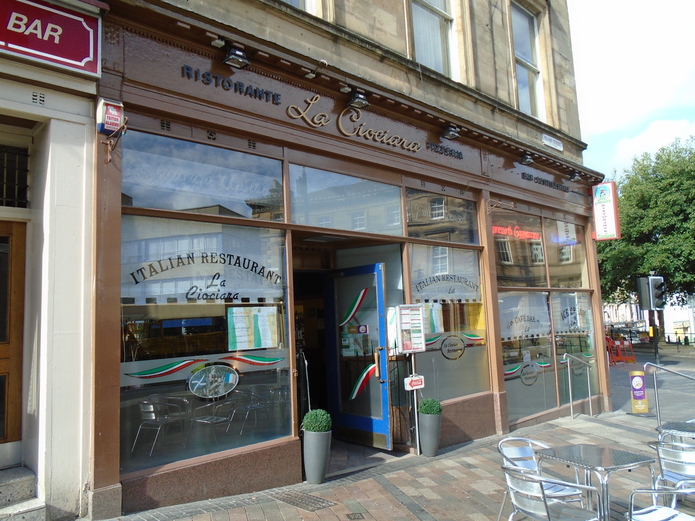 If you fancy a beverage of the alcoholic persuasion The Settle Inn [91 St Mary's Wynd] is a great place to visit. It is a cosy, traditional style alehouse with friendly staff and is said to be the oldest pub in Stirling. Just outside Stirling, in Causewayhead The Birds and the Bees [Easter Cornton Rd], is another lovely traditional pub. They have great décor (including large model sheep, that I once saw a small child riding) and good food.
Craft
On a nice day the King's knot is a nice place to picnic. There are depressions in the ground where you can craft in relative seclusion. If you don't fancy this or there are too many tourists, the nearby King's Park [] has benches and is mainly frequented by locals.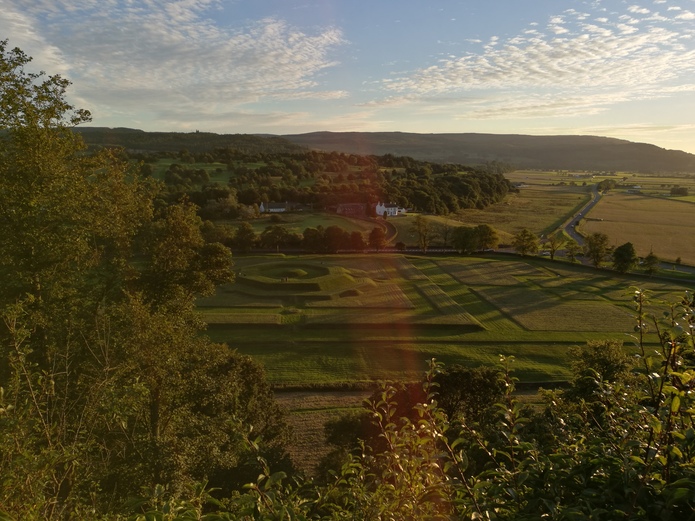 For craft groups in Stirling, I am a member of the Oor woolie knitting and crochet group. We meet on Tuesday evenings at The Tolbooth [Jail Wynd]. If you'd like to join, find us on facebook or Ravelry.
See Something Special
For quirky places to visit The Battle of Bannockburn Experience [Glasgow Road, Whins Of Milton] is a different kind of visitor centre. You get to have a go at recreating the famous battle of Bannockburn, the outcome depends on the decisions you make as a team. They also have replica battle dress that you can try on if you're brave enough!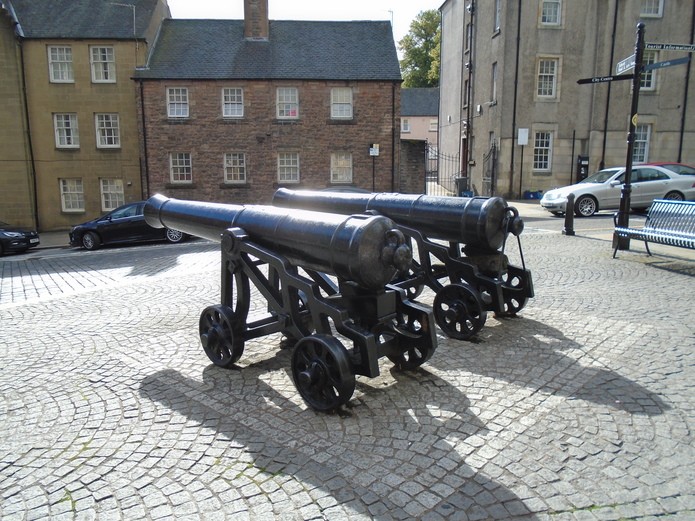 I always think the best souvenirs are the edible kind and tablet the shortbread are some of the tastiest treats you can bring back from Scotland. Just outside Stirling the Coffee Bothy [Manor Loan] has a great selection of Scottish produce or if you don't want to venture outside of Stirling you can try The Clan and Craft Gift Shop [Castle Esplanade] at Stirling Castle. For something a tad more alcoholic The Whisky Shop [Level One, Buchanan Galleries, Buchanan Street, Glasgow] is a good bet.
Inspiration
If I am looking for inspiration one of my favourite things to do in Stirling is to just walk around. It doesn't take long to find something beautiful to look at. A lot of the architecture has lovely details and finishes, and even if I walk the same route I always notice new things.
There are also a number of museums and venues that I go to for inspiration. The Stirling Smith Museum [40 Albert Place, Dumbarton Road] has a small but interesting collection of memorabilia about the city, paintings by Scottish artists and my favourite thing – a display of clan tartans, great for fabric enthusiasts! The Tolbooth [Jail Wynd] is also worth mentioning, a very old building with an updated modern interior. They house exhibitions often by local artists and host a variety of musical acts throughout the year. I also like to visit Stirling Central Library [Corn Exchange Rd] as I am a strong advocate local libraries. They have a small collection of craft books but they are also a good place to go to find out what's going on in the local area.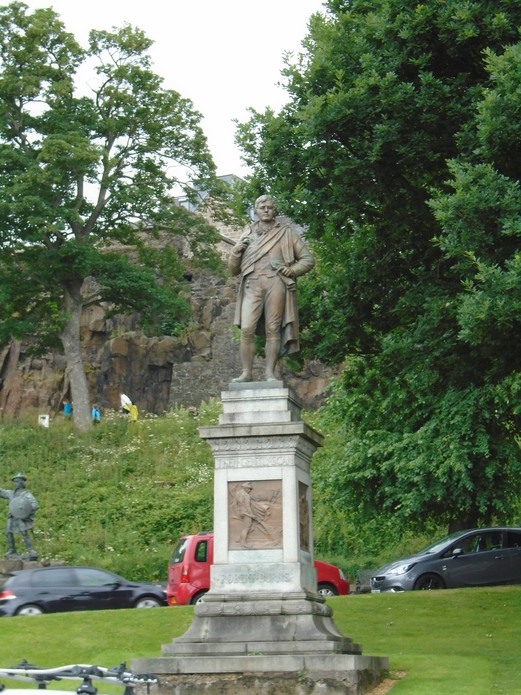 You couldn't really come to Stirling and not visit the castle [Castle Esplanade], it's pretty hard to miss! Included in the price of your ticket is a 1 hour tour that explains the castle's role in historic events – very illuminating for my English friend when I took her along! They often have exhibitions that might be of interest to crafters, as I saw the tapestry of Scotland here. There is a lovely walk that you can do that starts from Gowan Hill [], which has beautiful views over the city to the Wallace monument and continues through the forest behind the castle, finally finishing at the castle. This is a good thing to do if you aren't feeling like paying the fee for the castle.
Not actually in Stirling but a very prominent landmark in the surrounding landscape is The Wallace Monument [Abbey Craig, Hillfoots Rd]. Build in 1869 to celebrate Wallace's life and works. It is possible to walk to the monument from the city or if you don't fancy this you can hire a bicycle or take the bus. There is a fee to climb the monument but it is free to walk up to the outside and there are some lovely views from here on a clear day. You can do a circuitous route on the way back down and walk through the forest to the visitors centre starting point.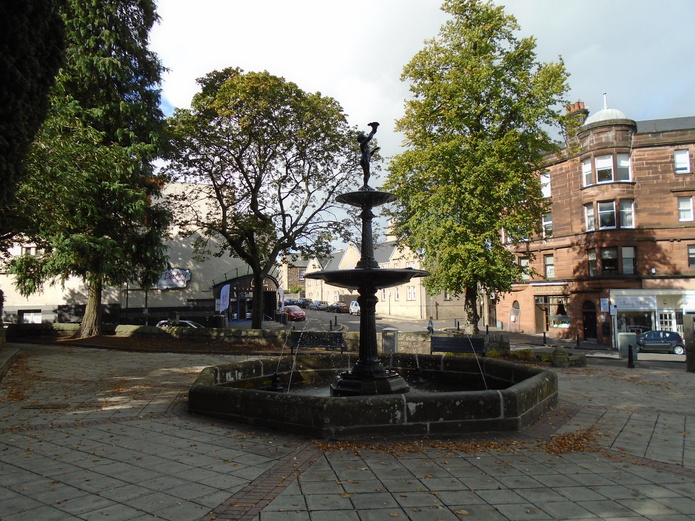 When it comes to photo taking, there are beautiful views from the castle [Castle Esplanade] and Wallace Monument [Abbey Craig, Hillfoots Rd]. They are also a number of statues of famous historic scots throughout Stirling, that are worth taking a look at, including William Wallace (aka Mel Gibson in braveheart) outside the castle, Robert the Bruce at Bannockburn and Robert Burns on Corn Exchange Road.
Another scenic photo point is Old Stirling Bridge [River Forth], a 500 year old crossing point over the River Forth. Not far from this is the beheading stone. Situated on Gowan hill it has commanding views of the city and a bloody history as it was thought to be used in capital punishments in the 15th century.