" Swansea is a real up and coming place that has seen massive change and development over the past few years, transforming it into an amazing diverse university city by the seaside. It combines the right mix of work and play for all that live here. "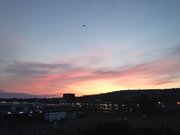 Shop
Hobos [10 Queen St, Bridgend CF31 1HX, UK] is one of the longstanding staples in Swansea, filled with vintage treasures, band memorabilia and Exist Skate shop to the back of the store, you can easily spend a good hour sifting through the rails.
As soon as you open the shop door of Attica [52A Plymouth St, City Centre] Swansea, you are hit with the delicious smell of jasmine and sandlewood. This shop contains an impressive collection of greeting cards that aren't your usual hallmark variety, as well as incence, candles and various unique and interesting gifts.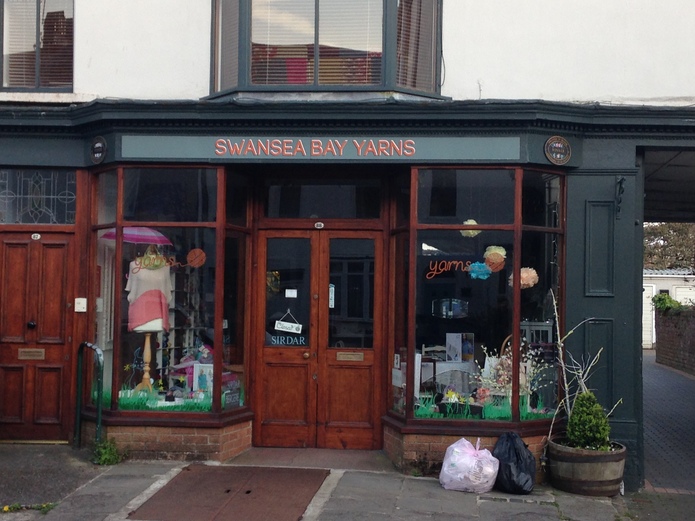 Swansea Bay Yarns [88 St Helens Avenue], is a must for any knitters and crocheters out there, packed to the brim with luxurious wool perfect for any project.
Harrisons [6 Gwydr Cres] of Swansea carries an impressive collection of paints, papers and stationary. They specilse in stocking difficult to find stationary and artists materials, and are always willing to go that extra mile to source your crafting needs.
Swansea Market [Oxford Street] is a bustling city centre indoor market filled with local produce, souvenirs and of course haberdashery galore, buttons bows feathers glitter, anything you need for your next project will be found within this maze of independent sellers. A word of warning: it is very easy to get lost in, but definitely worth a visit.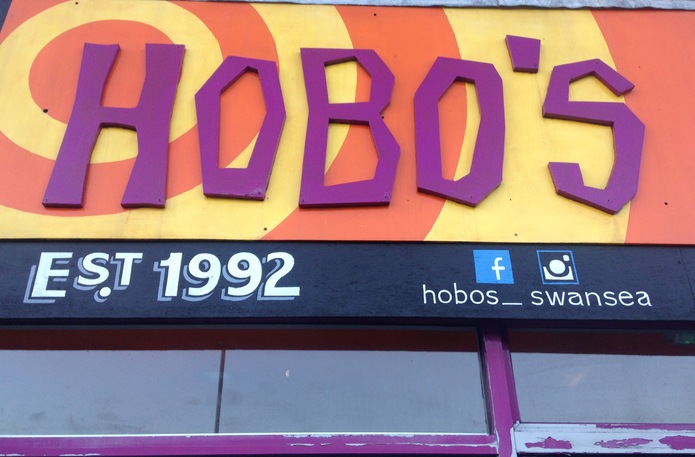 Swansea has a host of craft markets, Uplands Market [6 Gwydr Square] is one of the bigger local craft and produce outdoor markets that sees the centre of the Uplands closed off to traffic so that punters can browse freely while listening to local singers, poets and musicians play. Alongside local farm produce, burgers and bakes, you will find locally crafted furniture, jewellery, and handmade lotions and potions galore to tempt. Marina market and Morriston Market are also available in other areas of the city.
Eat & Drink
Mosaic [11 St. Helen's Road] - This restaurant prides itself on using local produce paired with beautiful wines and also on catering to its customer's needs, with vegan, veggie, and gluten free options all clearly listed, its Tapas menu is to die for!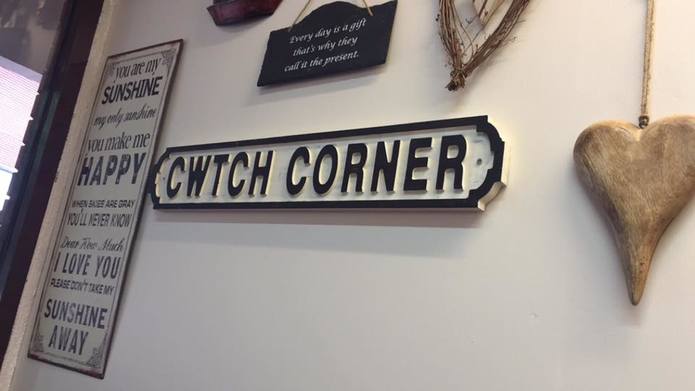 The Seaside and Ice Cream go hand in hand, and Swansea raises the bar when it comes to good Ice Creams. The two main players are Joe's Ice Cream [St Helen's Rd] and Verdis [Europa Way, Fforest-fach]. Many an argument has been had over who does it better but I will leave that up to you to decide for yourself!
Cwtch Corner [St David's Pl] an adorable independent café is a great place to meet friends for a coffee and a cake they do a lovely afternoon tea and the comfy sofas are perfect to while away an hour or so working on your latest project.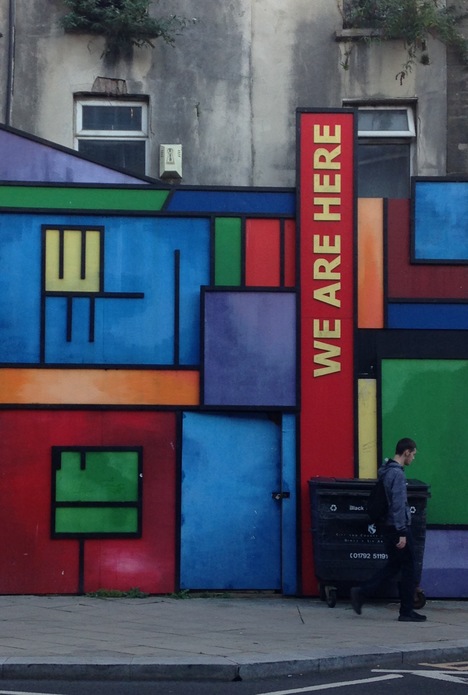 Mozarts [76b Walter Rd, Uplands] is a one of a kind bar between the lively and vibrant uplands and Swansea's wild Wind Street. With an open piano in the Dylan Thomas Front room, free and ready for anyone to jam, an unplanned sing along often occurs. The back room has a variety of Alternate music, depending on what time of the month it is you could experience anything from 50s Rock and roll to 00s cheesy pop.
Craft
Watch the world go by on a sunny day relaxing in Swansea Castle Square [Castle Square] or no matter where you stay in Swansea you are only ever a short walk or drive away from the beach, so why not make the most of it!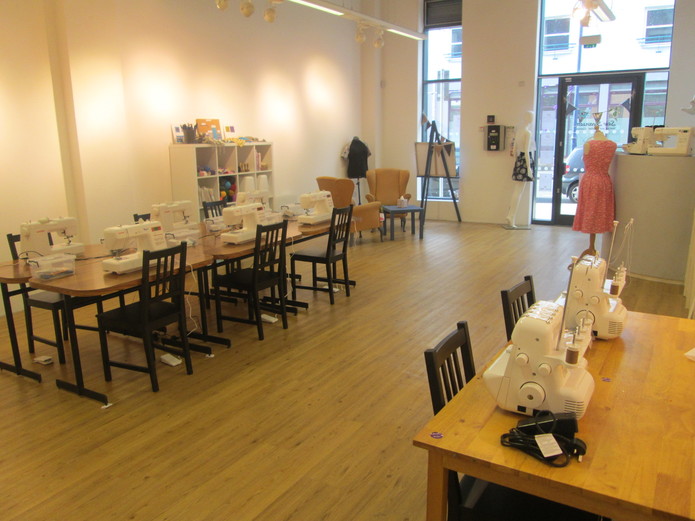 Sew Swansea [217 High St] is an excellent new craft space specialising in you guessed it, Sewing! With groups running all through the week, they run social evenings for crochet and machine and hand sewing, intensive weekend dress making courses, as well as starting up a brand new W.I . It is a great way to meet new people,(and I've heard there is plenty of tea and cake no matter which activity you choose to do!).
Dragon Art & Learning Centre [54 Morfa Rd] is an organisation providing free arts and training to people in Swansea and the surrounding area who have experienced homelessness or social exclusion Classes include Pottery, Photography Glasswork and Decoupage. It aims to help banish social exclusion, while encouraging the development of new skills.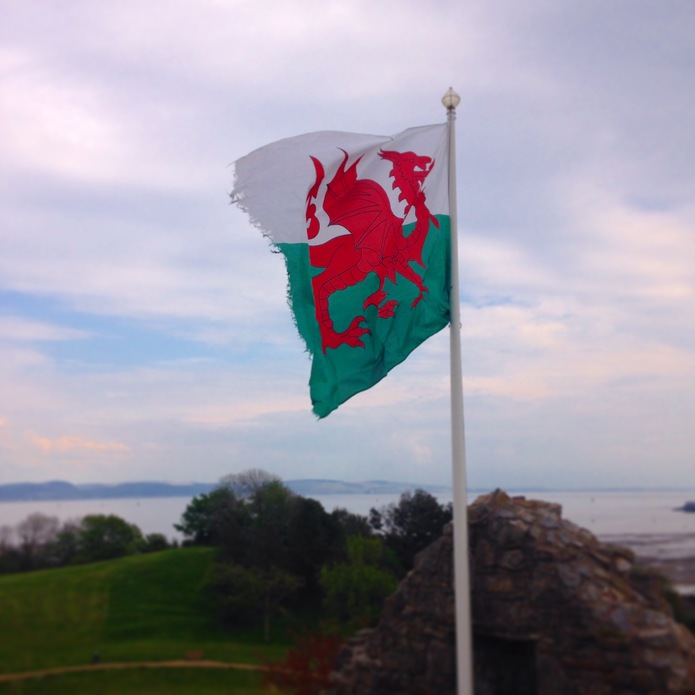 The Swansea Origami society meets once a month on the first Sunday in the Uplands Costa Coffee [32 Uplands Cres, Uplands] for a morning of socilaising and paper folding fun.
Swansea High Street has undergone a period of rejuvenation with a specific focus on the Arts and trying to develop a "creative quarter" to the city. All along this street is a variety of organisations, shops, theatres and studios that are wonderful and welcoming and a great place to meet likeminded individuals. Revue studios is especially welcoming and although specialising in dance classes, they have an open space available for pop up shops, craft sales or classes and are always willing to try something new!
See Something Special
Cinema & Co. [West Glamorgan House, 17 Castle St] a relatively new and very welcome addition to the city, the independent Cinema and Co hosts pizza parties, Sunday sleepovers and cult classics throughout the week, with the most comfortable recycled pallet sofa chairs and welsh craft brew beers it is a wonderful place to waste an evening immersed in a film.
A traditional wood working craft in wales is the Welsh love spoon and if you are looking for an authentic gift to bring home for a loved one there is no better place to find it then the Welsh Lovespoon Gallery [492 Mumbles Rd, The Mumbles]. With hundreds of Loves spoons and hand made by local Welsh crafters the ornate designs demonstrate a wealth of history and talent passed down through the generations.
Inspiration
Bluestocking Lounge at Swansea Grand Theatre [Singleton St] - this fabulous burlesque night runs on alternate months, and you would find it very difficult not to be inspired by the amazing costumes that the women (and men!) have hand crafted for their performances, as well as the audience members who tend to dress to impress with upcycled vintage and hand decorated attire.
The Gower [Gower, United Kingdom] - Many artists, poets and writers have taken inspiration from the beautiful south west wales coast line, so a trip up the winding county roads to the Gower is a must. With countless beaches and coves along meandering cliffs it is hard not to find some inspiration from this area of natural beauty.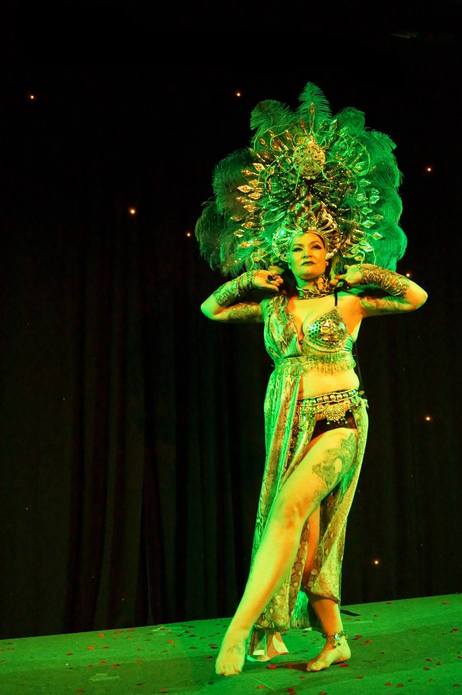 Rhossilli beach is an especially beautiful place to stop and take photos, with Three Cliffs and Worms Head not far. It has been the site for various TV programmes including Dr Who, Torchwood and Da Vinci's Demons.