" The best thing about living in Athens is that you can have a house with a small yard and just be 15 minutes away from the city center where anything can happen! Oh and getting to look at the Acropolis every day! "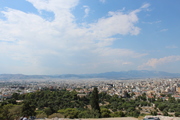 Shop
My favorite shops in Athens include a very old and famous spices shop called Bahar [Evripidou 31, Athina, Greece] where you can find any kind of spice you want and even some you didn't know you needed; a unique and very well loved book store called Protoporia [Gravias, Athina 106 78, Greece] and a shop selling dried fruit, nuts and chocolates (of course!!!) called Matsouka [Karagiorgi Servias 3, Athina 105 63, Greece].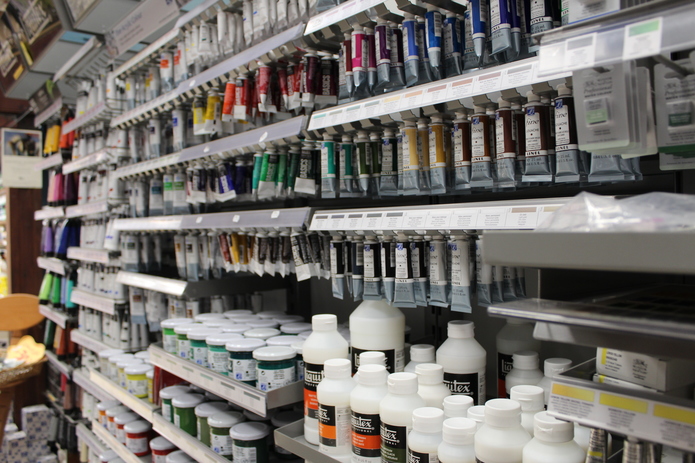 The best place to buy yarn, crochet and knitting supplies in Athens is Zenelis [Evaggelistrias 31, Athina, Greece] - Paraskarlatos shop. The couple that owns the shop has a deep knowledge of this craft and they even hold their own seminars. You always leave their shop feeling happy and full of yarn! The top place to buy a variety of craft supplies from paints and decoupage supplies to doll making and sculpturing clay is Art & Hobby [Praxitelous 31, Athina 105 60, Greece]. The area around those two shops is filled with craft related shops that sell specialized supplies. You can literally find everything there!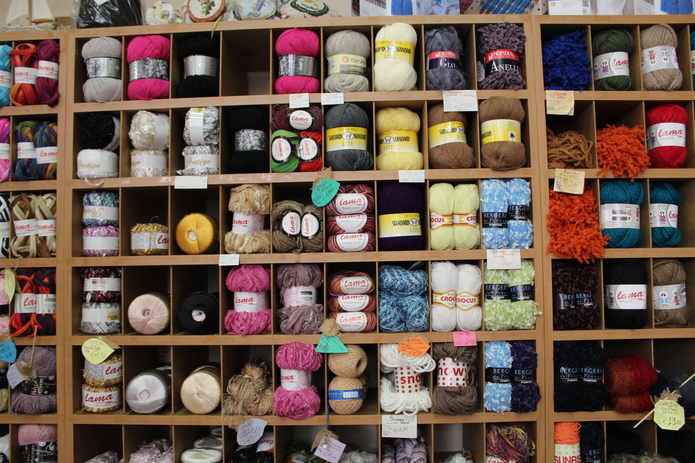 There are many venues where crafters can sell their art but the most famous one by far is a street venue in the historical city center. The artists have small tables and displays for their items that start from the train station at Thision and fill up the street called Apostolou Pavlou and the one going towards Monastiraki station.
Eat & Drink
My favorite place to eat lunch is a small restaurant called Manas Kouzina [Aiolou 27, Athina 105 51, Greece] (meaning mom's kitchen) where they serve home cooked food. It's delicious and very affordable and it's the closest you can get to tasting home cooked traditional Greek food! It goes without saying that you can't visit Athens and not eat souvlaki! My personal favorite is the one made in a restaurant called Thanasis [Mitropoleos 69, Athina 105 55, Greece] in the Monastiraki square!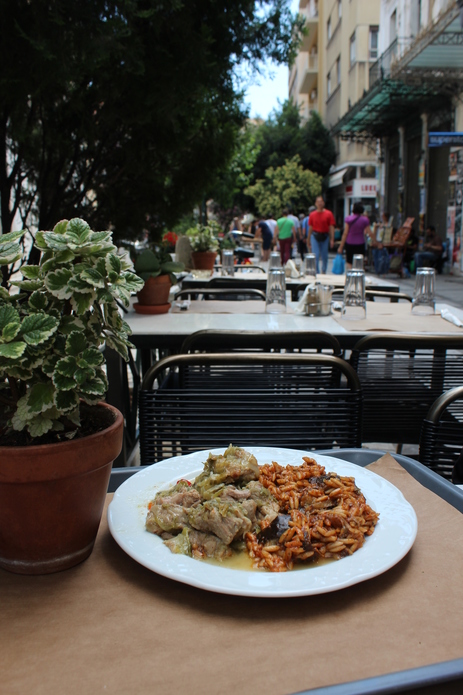 If you have a sweet tooth like me, there are many options for you in Athens! There is a great ice cream place at Monastiraki called Da Vinci [Agiou Ioannou 23, Ag. Paraskevi 153 42, Greece]! You can't leave there without gaining a few pounds!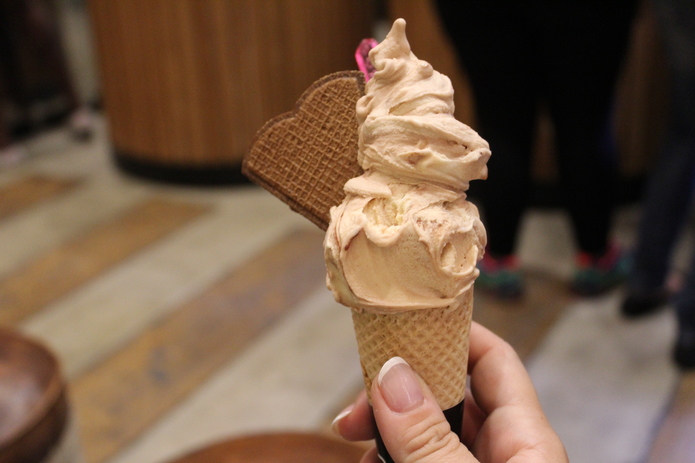 There are literally hundreds of bars in Athens! You can't go wrong choosing one since almost all are well known and well kept! My favorite is called Gazarte [Voutadon 34, Athina 118 54, Greece] and has an amazing cocktail bar and a rooftop garden. There are many things going on there since it also has a cinema and a place to hold events.
Craft
If you are an outdoor person, a visit to the national gardens is a must! They aren't very big but there are plenty of benches where you can sit and knit or crochet and even paint!
There is a very cool cafe in the middle of all the craft shops I mentioned above called Pure Bliss [Ρόμβης 24Α, Αθήνα 105 62, Greece]. There you can sit down and grap a coffee or a tea and rest your feet from walking and shopping! Sometimes there are also bazars held there for handmade items!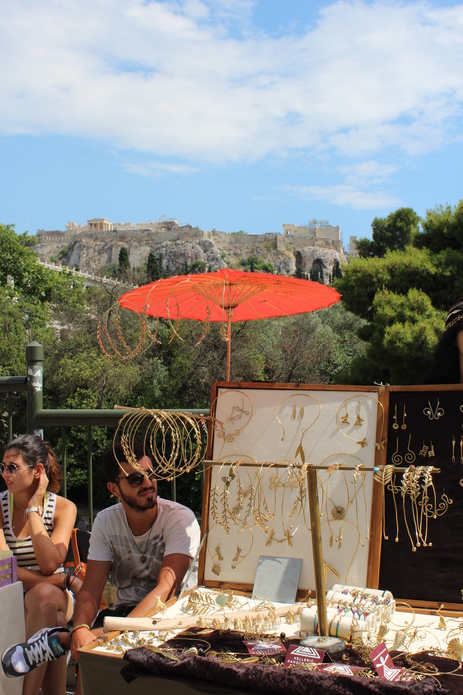 As for craft clubs and groups go there is a great online Greek community inside of etsy called the Etsy Greek Street Team (EGST). The team holds crafts meetings and seminars and every time is like a little feast! There is also a group of nice people meeting at the Zenelis [Evaggelistrias 31, Athina, Greece] - Papaskartatos yarn shop every now and then where they learn crochet patterns, tatting and knitting.
In order to make crafty friends you should talk to some of the artists in Apostolou Pavlou [Apostolou Pavlou 23, Athina, Greece] street and also visit the EGST blog. You'll never be alone after that!
See Something Special
I am not sure about what everyone thing is odd or quirky but if you want something out of the ordinary, you can visit the Central Market [Athinas 42, Athina 105 51, Greece] of Athens (Varvakeios Agora) to get a smell of the fresh produce sold there! Fish and meat and everything in between! Makes for an interested visit! A small piece of trivia: Above the market there are a few of the best second hand clothes markets in Athens!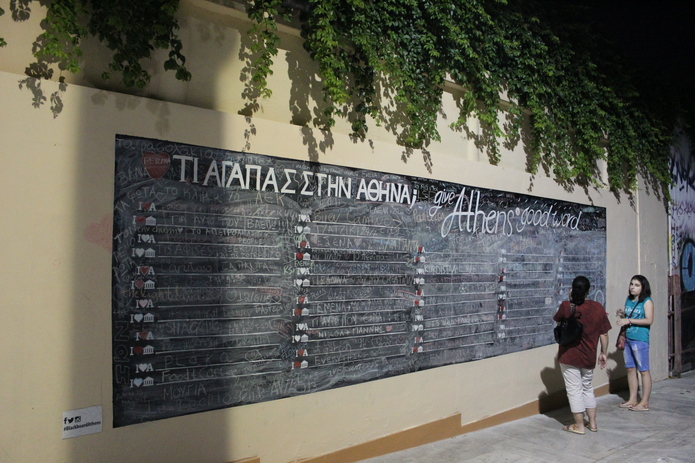 If you want to take souvenirs back home you have a lot of options! You can go with the folk souvenir of a small Greek soldier (tsolias) or a small sculpture of Acropolis but I would recomment taking a few postcards from the Acropolis museum, a few unique Greek spices and some dried fruit! Maybe they wont last forever as the suvenirs probably will, but that's the way to bring a little piece of Athens back home!
Inspiration
You can be inspired all over Athens. You can't miss the Acropolis [] museum though and the Acropolis itself. When the weather is good - which is most of the time here- you can just lay on the rock and let inspiration claim you! You should also walk through the streets of Monastiraki [Avissynias Square, Athina 105 55, Greece] and Plaka [Kapnikareas 7, Athina 105 56, Greece], they are filled with history and ancient architecture. Just a walk from the Acropolis museum towards Thision [Apostolou Pavlou 7, Athina 105 55, Greece] through Dionysiou Aeropagitou street will fill your eyes and your soul with beauty!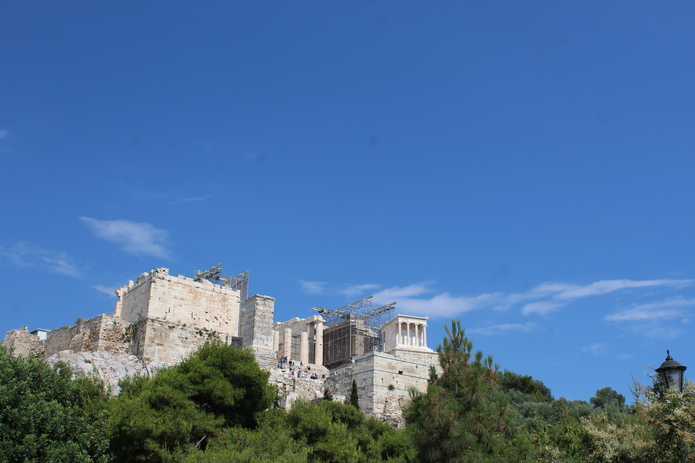 My top non-craft related attractions include Acropolis [], Plaka [Kapnikareas 7, Athina 105 56, Greece], Thision [Apostolou Pavlou 7, Athina 105 55, Greece], Monastiraki [Avissynias Square, Athina 105 55, Greece], Lycabettus hill, the National Gardens [Amalias 1, Αμαλίας 1], the University [28is Oktovriou 76, Athina, Greece] and many more. If you feel like taking a small trip outside the city center you can visit the excellent mountain Parnitha for a little hiking which is a personal favorite!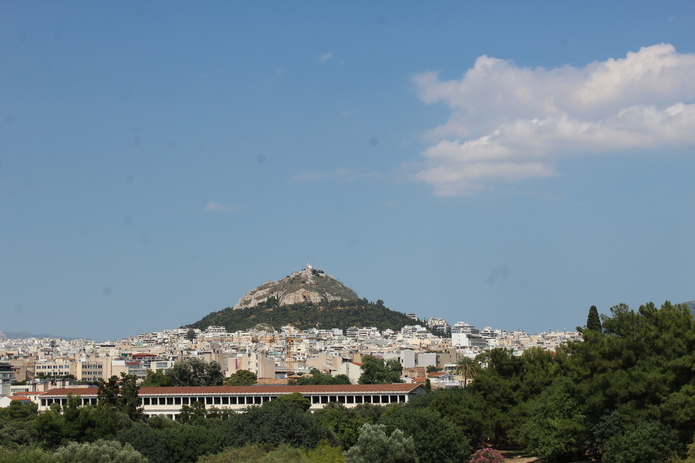 There are many places to go and take photos in Athens. You should definitely take the cableway to go up the Lycabettus hill where you can take panoramic photos of the whole city! Another place with a great view is the Areios Pagos hill under the rock of Acropolis. A very popular thing is to watch the Changing of the Guard in front of the Unknown Soldier Monument which is in front of the Greek Parliament [Greece] building. Finally you don't wont to miss out of having your photo taken in front of the Panathenaic Stadium [Leof. Vasileos Konstantinou, Athina 116 35, Greece] where the first ever Olympic Games took place in 1896!