" The best thing about living in Hong Kong is that there is Mass Transit Railway (MTR) to everywhere you need. It only takes around 3 minutes for a train and makes it so much easier to get from places to places! "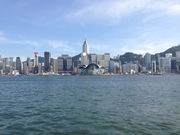 Shop
My favorite shop is Lost & Found [The One, 100 Nathan Road] in West Kowloon. Many of the things they sell are innovative so I always go there and find inspiration for my crafts! I've seen them sell some self stirring mugs and mugs that change color when hot beverages are in it. There are also some stylish furniture that are designed to accommodate small flats as well.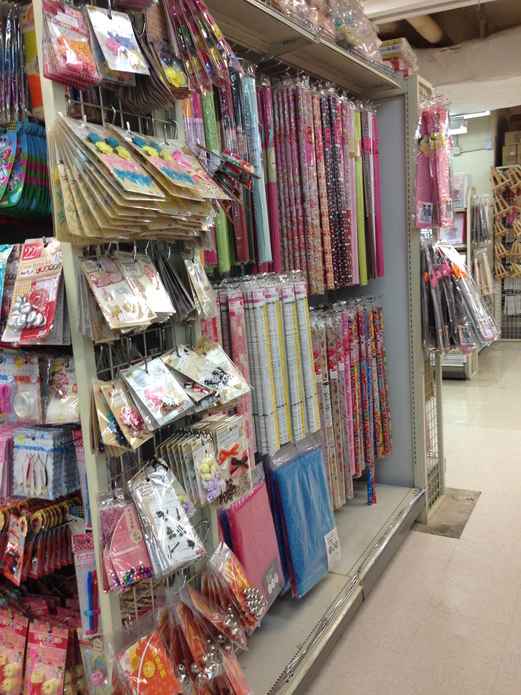 The best places to buy craft supplies are located on the Kowloon side of Hong Kong. The area after MTR A2 exit in Shum Shui Po is the best place to buy textiles, leathers, beads, wool and more. One of my favorite place to go to is Toho Shoji [218 Tai Nan St, Tong Mi]. They have a large variety of chains and ornaments which are perfect for making bracelets and other accessories. Alternatively, there are also two "street" craft shops on Marble Road [Marble Rd], North Point, if one does not want to travel so far. They sell beads, buttons, zippers and felt (and more!) at the cheapest price ($1 HKD per felt piece, beads are around $4 HKD a pack, zippers for $2HKD). The place is more of a licensed street stall than an actual store, therefore the things they sell are much cheaper. Living PLAZA by AEON [], Craft Supplies Store [70 Hennessy Road] and Artland [] are other options. Living Plaza is scattered all around Hong Kong but I frequent the one at Provident Centre as it has two rows of craft supplies! Craft Supplies is found in Wan Chai and they provide more fabric related things and wooden boxes. It is relatively more expensive than the other craft stores. Artland [] is also located in Wan Chai, but its a much more expensive version of Craft Supplies. However if one if trying to find different types of paint (Acrylic, fabric, poster) it may be worth a try at Artland.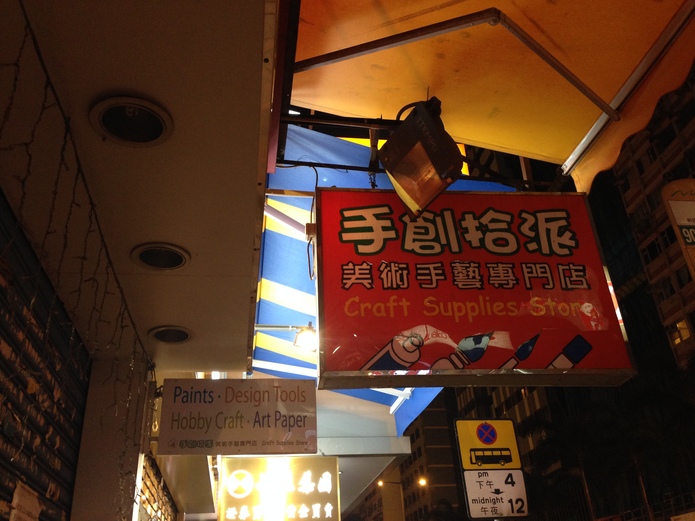 There are not much places for crafters to sell their handmade items as most of them would use online methods (etsy, mostly facebook) or open an upstairs store. However there are some events such as the Jockey Club Creative Arts Centre [30 Pak Tin Street] Arts and Crafts Fair (JCCAC) that occurs around 1-2 times a year. Crafters can also rent a store at PMQ [35 Aberdeen Street, Central], Central, to sell their DIYs. It is definitely an eye opening experience to visit both JCCAC and PMQ.
Eat & Drink
I really like to go to the small cafes around HK and enjoy the peace and quiet. These cafes are worth going as you learn about their coffee/tea culture and the concept of the store. It is much harder to learn these from chain stores (Starbucks, Pacific Coffee, Habitu). One of the ones I really like is Knockbox Coffee Company [] located in Mong Kok. There are also some themed cafes around the Mong Kok area so it is definitely worth a try. Cafe YAWN [9 South Haven Street, Baltimore] in Causeway Bay also provide delicious foods for the palate as well. Try visiting the Haven Street area in Causeway Bay; they have a lot of scrumptious desserts to satisfy any foodie's cravings! If cafes are not your thing, the local cha chaan tengs are also quite nice as well.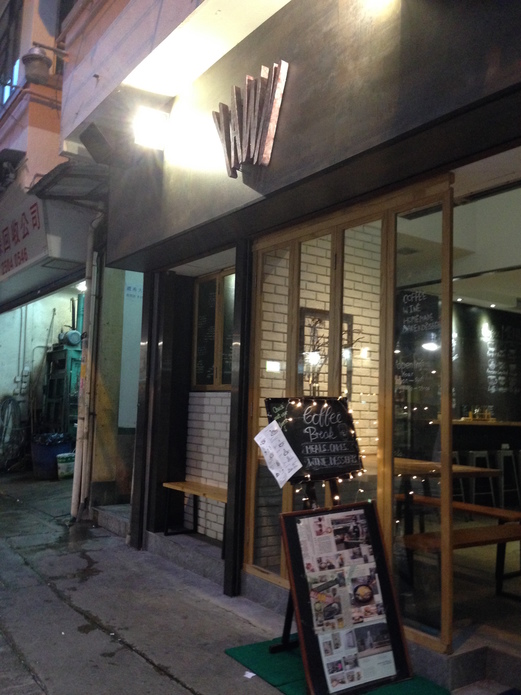 There is a small store in Quarry Bay called Yo Bago [80 Pan Hoi Street, Quarry Bay] that is one of my favorite shops to go to. They have the best bagels, with blueberry, chocolate flavored bagels paired with specialty cream cheese. My favorite is the chocolate bagel with half oreo, half mint chocolate cream cheese. They also serve Tim Horton Coffee and Twinnings Tea too!
The most convenient places to grab a drink is probably at Lan Kwai Fong [Lan Kwai Fong, Central], Central, where most of the bars and clubs are. However there are some bars at Wan Chai [Wan Chai] and Tsim Sha Tsui [Tsim Sha Tsui] as well, but the atmosphere is more relaxed and there are less people there.
Craft
I do most of the crafts at home, so I'm not too sure about the best places to sit and craft. I've seen some people knitting on the MTR and at the parks, but it feels like Hong Kongers are more of bakers. There are many workshops and classes for baking but not as much for arts and crafts. There are also a lot of stationary shops that sell DIY kits so I think they expect people to do them at home as well.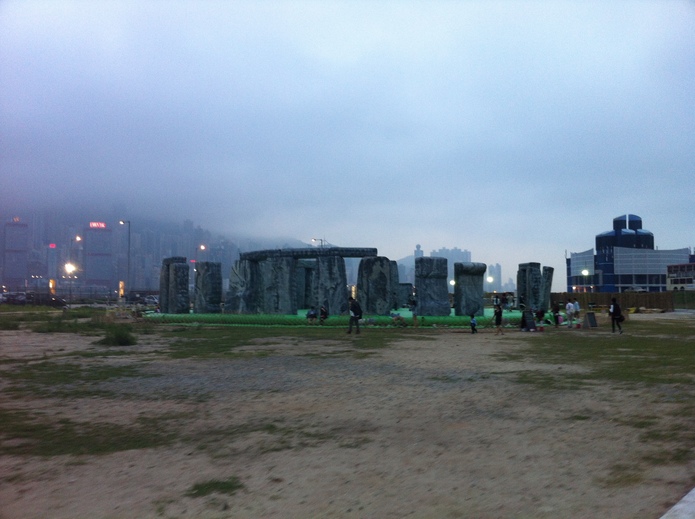 There are no specific craft groups that I know as most people work as individual crafters/sellers.
I think JCCAC Arts [30 Pak Tin Street] and Crafts Fair is a really good place to make new crafty friends. The sellers are mostly the original artists and they can tell you what kind of materials they used and how they made it. They also have workshops that you could join in the future to learn how to make what they made.
See Something Special
One of the parks in Kowloon was very memorable. The whole park has a lot of Chinese elements such as pagodas and dragon statues. It is called the Kowloon Walled City Park [Kowloon City] (not to be confused with Kowloon Park which is in a different area). It is like a hidden gem as most people visit the Kowloon Park instead. It is also located on one of the historic sites in HK.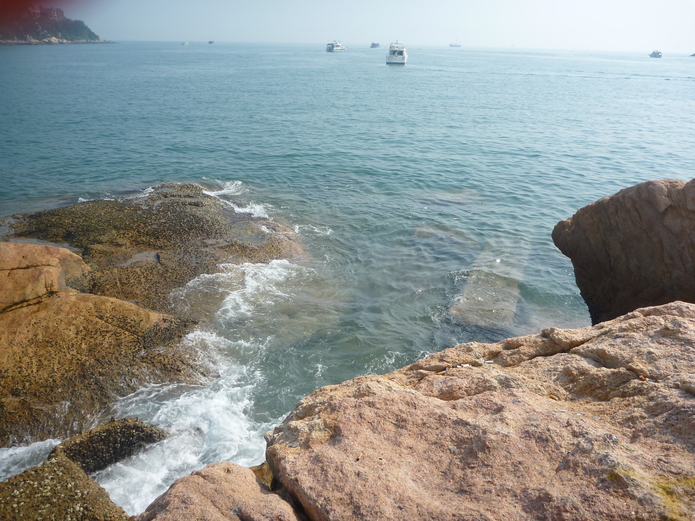 Stanley is probably the best place to bring home souvenirs that remind tourists of Hong Kong. Stanley Market [] is filled with T shirts saying I LOVE HK etc. and postcards. There are also traditional Chinese stamps and also toys available for sale there. Stanley Waterfront and the beach is beautiful as well, so snap a few pictures as souvenir as well!
Inspiration
HK may be known as the financial hub, but there are some very beautiful hiking spots that we should all go for inspiration as well. When I have time I like to visit the infinity pool at Man Cheung Po [Man Cheung St, Central] on Lantau Island. The hike only takes around 20 minutes and the view is breathtaking. Walking along the trail to the Peak is also a great way to connect with nature and gain some inspiration from the greenery as well. If you're less of a nature person, The Peak Galleria [118 Peak Road] and Avenue of Stars [Avenue of Stars], Tsim Sha Tsui, is a great place to relax and look at the scenery too.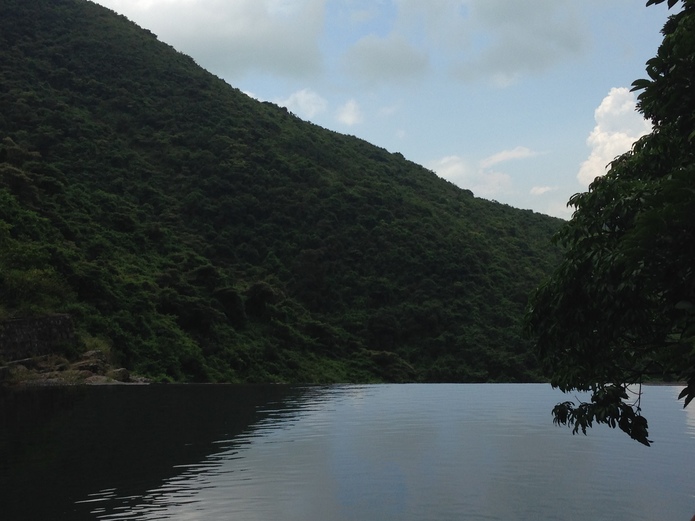 Noah's Ark [33 Pak Yan Rd] is a pretty recent attraction that may not be as iconic as other attractions. It is a fun place to know more about the "Ark" and it doesn't matter if you're an adult or a child, religious or no (although it does revolve around christianity. I still think its fun to just go there and see, no hard feelings). I love the Adventureland [], which is a rope challenge course suitable for everyone. They also have a guide for different people: family, pairs, friends and even nature lovers. The nearby Tung Wan Beach [] and Tsing Ma Bridge [Tsing Ma Bridge] is also a great place to take pictures, especially at night where the bridge lights up!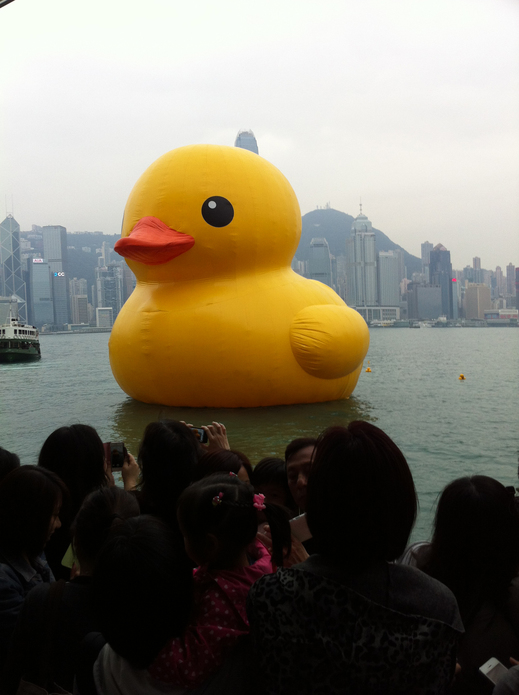 The Hong Kong 3D museum [96 Granville Rd, Tsim Sha Tsui] is a great place to take fun pictures with your friends and family! All the pictures there are 2D but are angled in a way that it looks 3D when you take it. Another place is Sai Yeung Choi Street [] South in Mong Kok; there are photographers there at night to help you take monochrome pictures with your friends. They are around $20 HKD each.