" I love how Zagreb is a big city but at the same time also very small. The centre is beautiful and full of people, yet you only need to go a bit out of the centre to enjoy nature and peace and quiet. There are many interesting museum worth visiting, lots of things happening throughout the year and many bars and restaurants with big terraces in the sun where you can spend your afternoons with your friends relaxing and chatting. "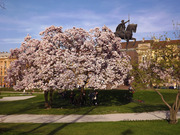 Shop
Along with the big stores you can find in every city around the world there are also a lot of funky shops around Zagreb. One of my favourite one is a nameless one (well I don't know what it's called, I just know where it is). A similar shop is called Azdaja Boutique []. Here you can find a lot of alternative clothing (for goths, punks, etc) and similar accessories. But, if you like vintage or retro clothing and things you're best bet is going to Hrelic Flea Market [] on Sundays and Wednesdays. Hrelic is a big flee market where you can find almost everything. If you do decide to go, you should go there early in the morning (by early, I mean the ungodly hour of 7 am) otherwise all the good things will be gone. Some people prefer coming later, close to "closing time" around 1 p.m. because then the prices of what is left drop. It is a fair way away from the centre so prepare yourself on getting up really, really early and travelling a bit to get there.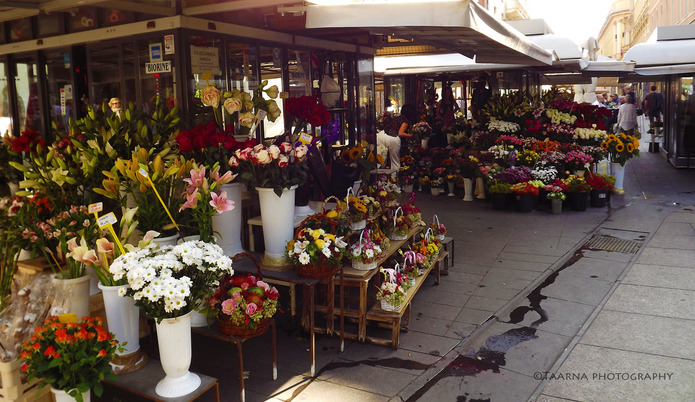 There are several stores where you can and replenish your hobby supplies: there's Chemaco Hoby Art Centar. [Ulica grada Vukovara 226, 10000], Lumos hobby & art [Petrinjska 31/1], NB Hobby Art [Kustošijanska ulica 1, 10000], Hobby shop and Perla [Nehajska ulica 59, 10000] to name a few.
On the hobby store websites you can also find information about different workshops and fairs where you can maybe sell something you made. Some of the alternative clubs in Zagreb often organise creative events especially for handmade things.
Eat & Drink
People who are used to being able to try different cuisines from around the world will be a bit shocked and maybe disappointed by the food Zagreb has on offer. Here I am not including McDonalds or KFC. The little restaurants that do offer different foods (like Thai, Indian, Sushi etc) are quite pricey. But you can always settle down for some pizza, kebab or cevapi, the best dish in the world. Don't get me wrong, you won't go hungry, it all depends on what you feel like eating and how much you are willing to spend for lunch/dinner. There are places that sell vegetarian and vegan food as well (Green Point [Varšavska ulica 10, 10000]). In the last two years we had two wok's opening and they're quite good and reasonably priced.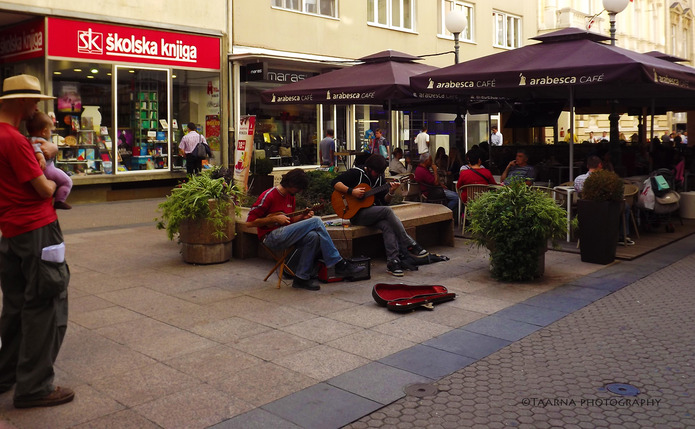 For those who have a sweet tooth I'd recommend going to The Cookie Factory [Ulica Ivana Tkalčića 21, 10000]. Located in the center in Tkalčića street (full of bars and always full of people, especially tourists) it is also right next to Kava tava [Ulica Majstora Radonje 14, 10000], a relatively new caffe where, along with your coffee, you can get the house's specialty, little pancakes called Činkice. They come with different spreads and fruits.
One of my favourite bars is Mali Medo [10000] where you can get really nice beer specific for Zagreb. There are also other really good bars to go to, it all depends on what you prefer. There is a jazz bar called Bacchus [Trg kralja Tomislava 16, 10000] close to the Central train station, there is this little bar Jutro [Teslina 9] hidden from sight in the centre, Krivi put, the favourite stop for alternative young people, etc
Craft
For crafting, I'd say the best place to go is anywhere in the nature. I find fresh air the most inspiring thing there is.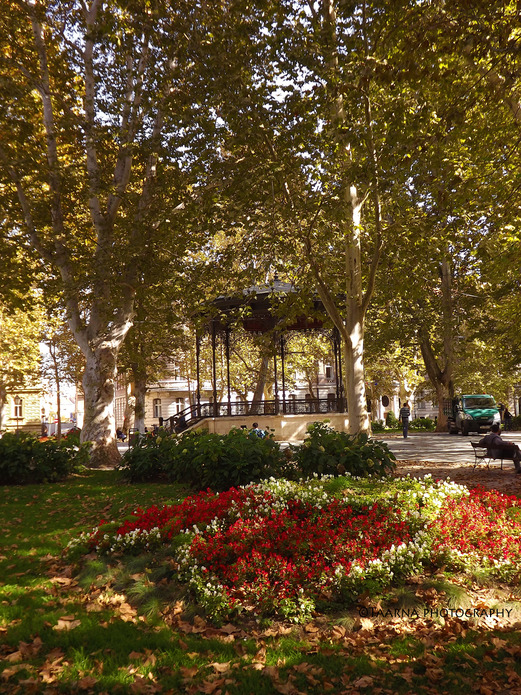 As I already mentioned, you can find about crafty workshops on the sites of hobby stores. Sometimes they organise them and sometimes they just let you know when there is something going on. It is also a really good place to meet fellow crafters.
Going to the flee market, attending creative events organised by clubs and some workshops are the best places to make crafty friends.
See Something Special
It's not quirky but I think travellers should definitely visit Dolac Market [Dolac, 10000] during the morning. It's a market in the town center where you can buy local produce (fruit, vegetables, cheese, etc) Another fun activity is trying to locate all the pimped up pumps around the city. The guys from Pimp my pump find old rusty water pumps and turn them into pieces of art.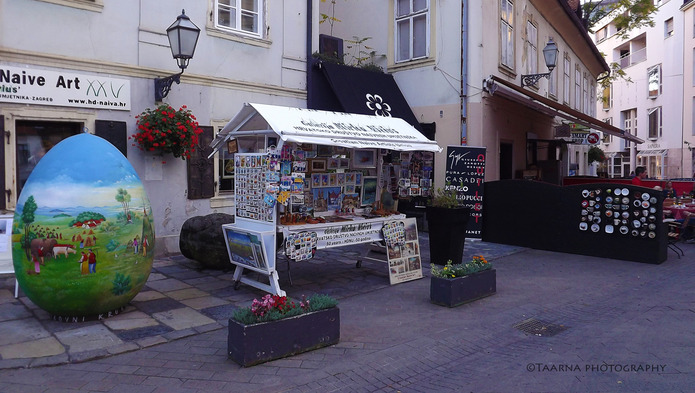 When it comes to best souvenirs, you have a big variety of what you can buy. The most common one is Licitarsko srce, a red heart, decorated with some traditional designs and either a tiny mirror in the middle or the name of the town. Another cool and useful souvenir is Šestinski kišobran, an umbrella in traditional colours. Not a lot of people know that a cravat/tie (kravata) is a Croatian invention so getting one in Croatia would make a perfect and unique gift.
Inspiration
I think the best inspiration can be found in the little green oases around Zagreb like Park Zrinjevac [10000] in the city centre, Bundek [Bundek, 10000] or Jarun [Jarun, 10110] (2 lakes close to the river Sava), Ulica Rokov perivoj [Ulica Rokov perivoj, 10000] (by the longest street in Zagreb, Ilica) or if you feel like a trek, you can climb up Sljeme [Sljeme, 10000] (the mountain guarding over Zagreb).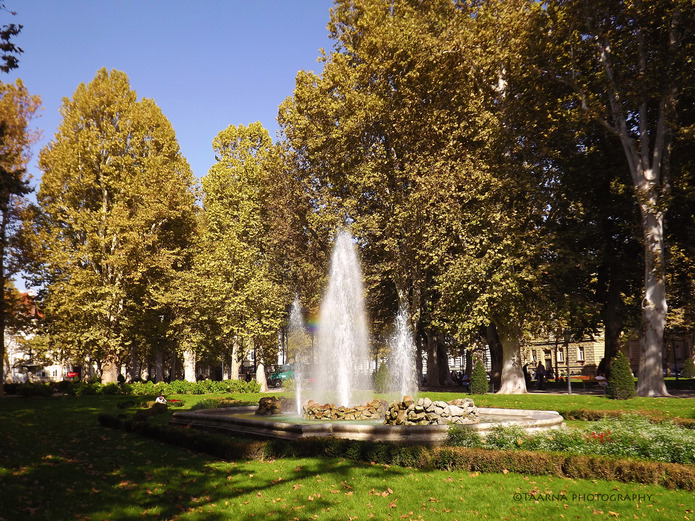 As I already mentioned, Zagreb is full of very interesting museums like the Museum of Broken Relationships [Ćirilometodska ulica 2, 10000] which is the only one in the whole world. For a full list of Zagreb museum you should visit http://www.zagreb-touristinfo.hr/?l=e&id=94
The best view of central Zagreb is Vidikovac (Eye viewpoint) | viewpoint [Ilica 1, 10000] located on the main square. There are a lot of statues and little gems around the city worth taking a picture of, like the statue of Antun Gustav Matoš, a famous Croatian poet sitting on a bench on Strossmayer's Walk overlooking Zagreb. Strossmayer's Walk is in Upper Town or Gradec (for a better explanation of what or where Upper town is, read the history of Zagreb http://en.wikipedia.org/wiki/HistoryofZagreb I think this one is pretty accurate). I also have to mention that Zagreb has an installation of the Solar system in scale. You can find the Sun in Bogoviceva street [Bogovićeva ulica, 10000] and from there you can have an adventure trying to find all of the planets (use the Internet to help you find them).