" Budapest is the biggest city of Hungary but not that large than other european capitals. 2,000,000 people live here, 1/5 of the whole population of Hungary. I love living here because I was born here and I think the life is very vivid here. There's a lot of museums and monuments, the evidences of history. But you can also do many sports and activities. "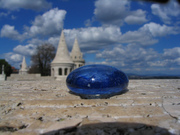 Shop
My favourite place to buy craft supplies is a little shop near my home. I live in the south-east side of Budapest, in Kispest, and there's a market named Kossuth tÈri piac. On this market is a little shop named Szˆszke Textil owned by a kind lady and her daughter. They sell everything you need for knitting-crocheting and jewelry making. There's also a bigger company, named Kreatív Hobby []. They have many shops around Budapest. I also like the Allee shopping center [] in the south-west side of Budapest. There are two craft shops and the place is very warm and friendly.
There are many fairs and sales in Petofi Csarnok [] (PeCsa is the common name). You can sell your stuff and can change collectibles with others. Gozsdu Udvar [] is also a famous place for crafty people. There's a fair on every weekend.
Eat & Drink
The best place I know here is Köki Terminál []. It's a huge mall and a center for traffic. You can come here on bus, subway or tram and it is a train station too. When you come to visit Hungary, your airplane will arrive on Liszt Ferenc airport. You can get the bus or the train here and it takes you right to the Köki Terminál. Here is a Libri bookstore [], the place of magic! In the front side there's a Cafe Frei [] coffee shop and in the back side there's a Kreativ Hobby craft shop. Wonderful, isn't it? :) On the roof of the mall is a huge garden and running place, in the winters also an ice-rink. You can sit and craft here or just enjoy the place.
Craft
If you better like chilling in the greens, we have big parks for you to relax and craft. Both Népliget /People's Park [] and V·rosliget / City Park [] are calm and beautiful places. You can just sit and knit here on a bench, or bicycling, skateboarding, running etc.
Here in Budapest is also a nice place to sit and craft, Kopaszi gát []. In the summer you can come here sunbathing or sitting on a bench and crochet. There's a lot of clubs and restaurants here.
See Something Special
The Hajógyári Sziget [] is the home of Budapest greatest youth festival, the Sziget Fesztival. In every year more and more people visit here and enjoy the rainbow of music. Last year there were almost 500.000. visitors from all around the world. But you don't have to wait for the summer if you want to party. There are a lot of quirky little pubs like Szóda [] or Tündérkert [] and classy clubs like Romkert []. There's even a club-boat on river Danube its name is A38.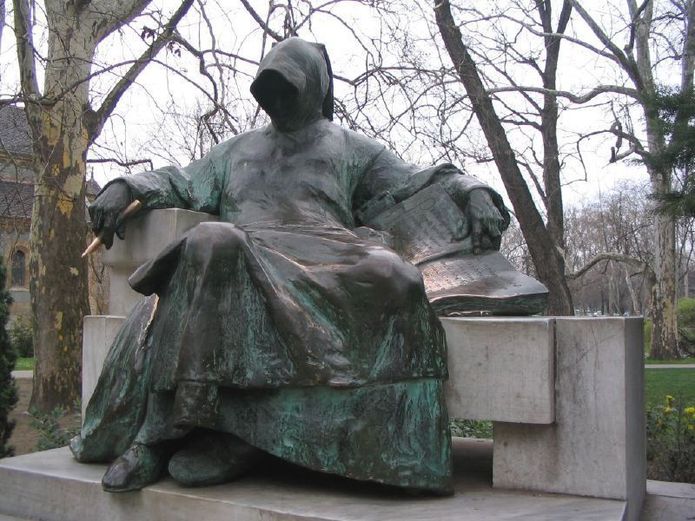 If you want to give a bit taste of Hungary for your beloved ones, take home some paprika as a gift. Here in Hungary this seasoning is very popular. Doesn't need to be hot :) Did you know that the paprika is best here because we have enough sunshine to grow it nice but we don't get that much damp to make it rot (and develop that toxine-thingy). So if you want something good, you should try it and also take it to your friends. I'm pretty sure if you decide to visit us you never will be bored! <3
Inspiration
When I need some inspiration I often go to museums. I can't be bored of Magyar Nemzeti Muzeum [] which is the middle of the city in a classic style building. If you better like contemporary art you should visit Ludwig Múzeum []. But above of all my favourite place is Hősök tere []. There's a wonderful group of statues which represents the Hungarian history. I think this is the beautiest place in this city. On the one side of the square is SzÈpmuvÈszeti Muzeum [], and on the other side is Mucsarnok [], another nice museum.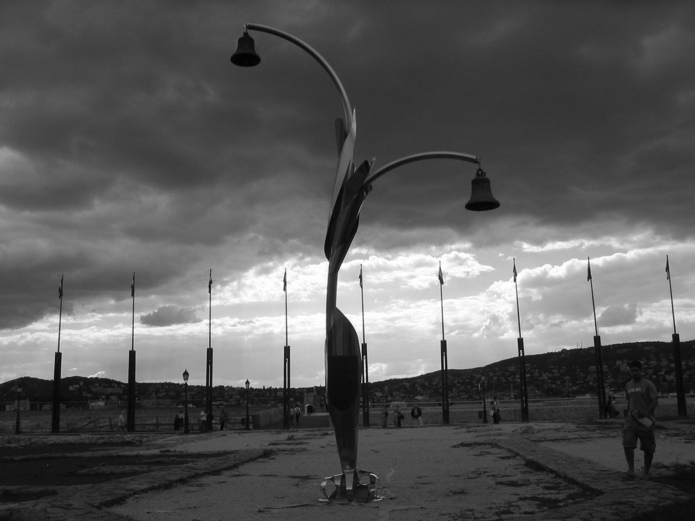 Also a lovely place is Buda Castle [] on the west side of the river Danube. You can smell a bit of feudalism here. I always daydream about kings and princesses when I walk here. Fisherman's Bastion [] is a beautiful place here. You can see almost the whole city from here. In Buda Castle there are many great spot for taking photos of the wonderful panorama of Budapest.