" The best thing about living in Tel Aviv is that you are always in the middle of the action. Any time you go out on the street there is something interesting going on. In the mornings the cafes are packed, the stores are bustling and the atmosphere is amazing. In the evenings the bars are full, there is music in all the main streets and whether you fancy a quiet bar and beer or an all-night party, you have your pick of it all. "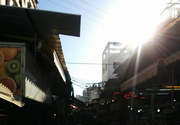 Shop
I have been walking these streets since I was young. I remember holding my mother's hand as a 5 year old girl and soaking in all of the colors and textures around me. Since my mother is an amazing quilting artist and a fashion designer, my favorite street is Nachlat Binyamin [Nahalat Binyamin St]. From the corner of Nahalat Binyamin and King George until as far as the eye can see, the street is dotted with amazing fabric and sewing stores. You can find everything here, from flannel for blankets through multicolored and patterned cottons for quilt and handmade couture used by all of Israel's designers.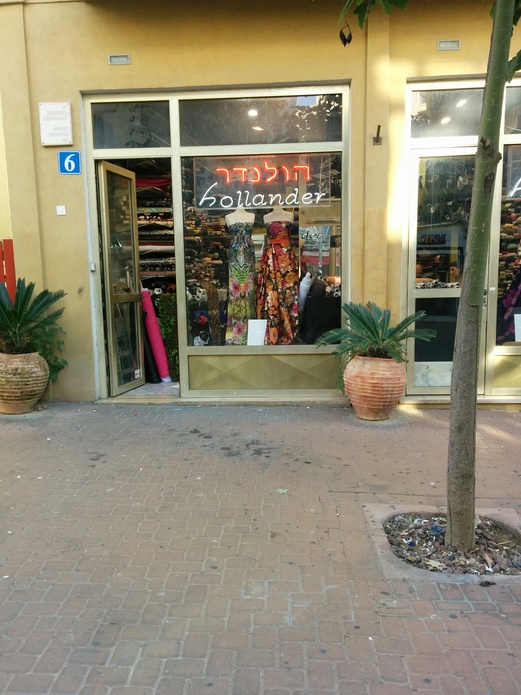 Of all of the sites in this big and creative city, I'd like to recommend a number of places that I particularly enjoy. For all those textile lovers, Nahalat Binyamin is a veritable paradise. My favorite store here is Kashi Textile [Nahalat Binyamin St 5]. They have a number of small shops on this street with a wonderful staff and an amazing selection. If you are more into jewelry making, there are two small and wonderful stores nearby, Avgad Tachshitim and Imperial Metal. These stores are full of more types of stones and beads than you can imagine, with lots of different types of bases for bracelets, earrings and necklaces made of all types of materials. One store, a little farther away, but well worth the walk, is B&B Ben Bassat. If you are searching for high-end materials, this is the spot for you. All of the chains and other base materials here are made of goldfield, silver and gold, and the selection here is amazing.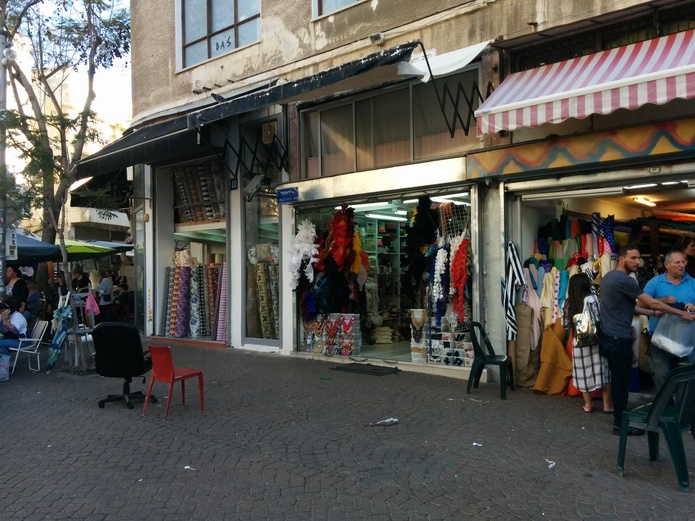 If you have come with your own project and you would like to try and sell it, there is an artisans' fair every Wednesday on Nahalat Binyamin Street from the morning through the afternoon. It is worth checking it out even just to feast your eyes on the local merchandise.
Eat & Drink
After a full day of shopping we must eat. My favorite place in Tel Aviv is Nanuchka [Israel, Lilienblum St 30], an authentic vegan Georgian restaurant with unique and amazing food. It is worth coming dressed up to enjoy a wonderful culinary evening. You obviously cannot visit Israel without eating falafel. The best falafel in Tel Aviv is hidden on the corner of Bet Lehem and Tchernichovsky streets. You must try it!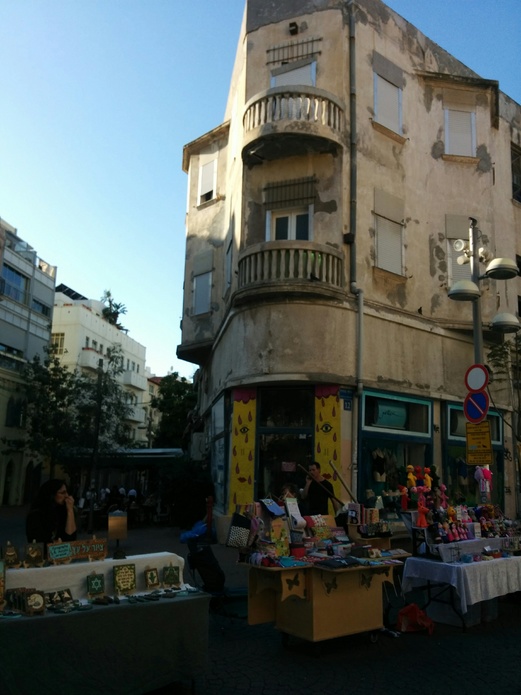 After all this food we must find something sweet. Make your way over to Yefet Street in Yafo to taste their coffee and local sweets. You'll find baklava, strong coffee with cardamom and a smile.
Tel Aviv is famous for its nightlife and we call it the "city that never sleeps." In the evening you should check out Florentein, a neighborhood that wakes up at night and is teeming with bars and restaurants. Whether you're looking for a nice place outside to sit down for a beer or an all-night party, this is the place to be.
Craft
That best places in Tel Aviv to sit and foster your creativity are without a doubt Yarkon Park [] and the cafes. The cafes are accustomed to the Tel Avivian custom of sitting for hours with a single cup of coffee and a piece of cake while you knit or design. If you prefer the outdoors, go to Yarkon Park, which connects the cities of Tel Aviv and Ramat Gan and is full of beautiful spots to sit down, be inspired and work.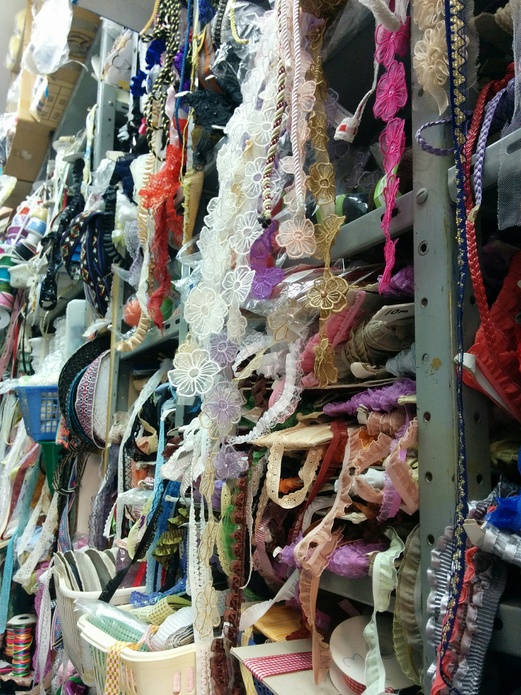 In terms of creative group activities, I have never participated in an art group in Tel Aviv, but some of the knitting stores have organized group activities that meet several times a week.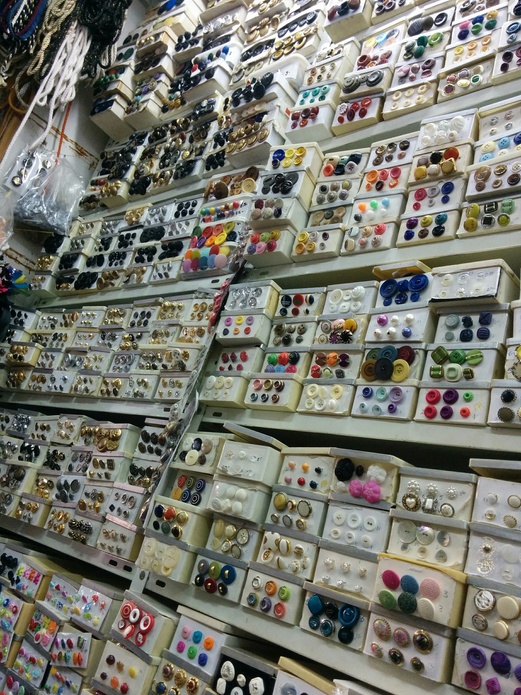 If you did not find a group meeting and you want to meet creative people, just sit down at one of the restaurants or cafes on Nahalat Binyamin. You should also check out the Tel Aviv municipality website for art events. There are many artist meetings and workshops around the city and it is worthwhile to keep tabs on everything that is going on.
See Something Special
Finally, if you'd like to check out some out-of-the-ordinary stuff, go to the old Sarya House in Yafo, or as well call it, the Bat House. Part of the building was abandoned years ago and a community of bats settled there. You can see them through the bars and windows in the building.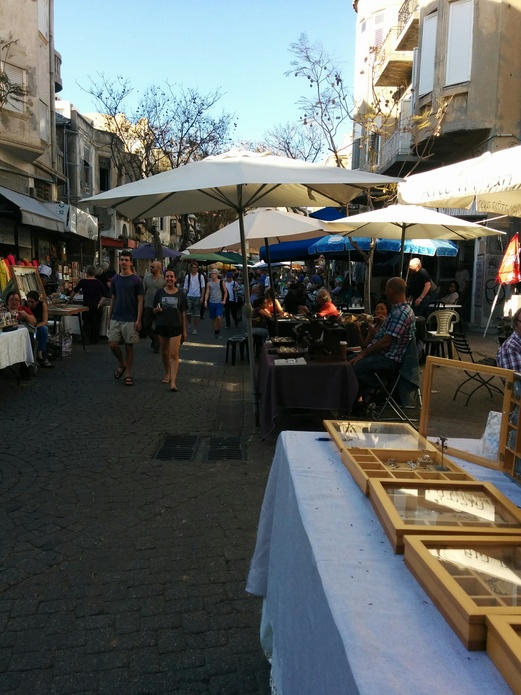 When your vacation is over and it is time to go home, do yourself a favor and pick up some tahini, halva and olive oil from the shuk to take home with you. You will not find anything like it anywhere in the world.
Inspiration
Tel Aviv is an inspiration to all, with each street having its own charm. Nevertheless, if I had to choose particular places, one of the first places I would go for inspiration is the beach. You can sit at one of the boutique cafes on the beach, or simply take off your shoes and walk on the sand. Another charming street is Rothschild Boulevard [Israel], which you should check out in the evening. The architecture on this street is very unique and in the evening the lighting is extremely charming all along the street.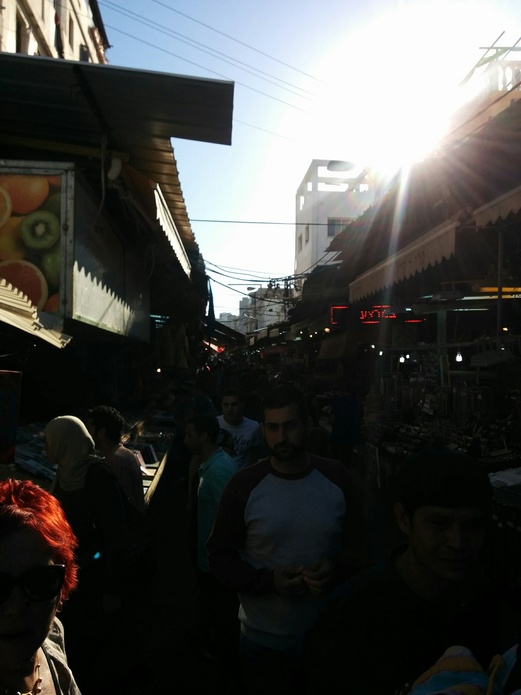 If you are interested in places that are not art-related, I would recommend visiting the Carmel Market (shuk) [HaCarmel St], where the aromas, flavors and atmosphere are incomparable. The Tel-Aviv Port [נמל תל אביב] is also worth a visit. The port is all made of wood and is teeming with restaurants and small charming shops. If you'd like to see some local as well as other art, visit the Tel Aviv Museum of Art [מתחם גולדה מאיר, שדרות שאול המלך 27, תל אביב יפו]. Just note that it is closed on Mondays.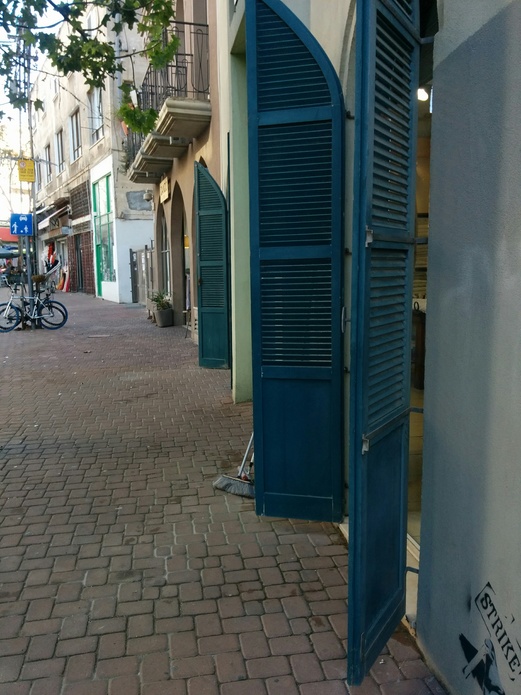 Everyone who visits Tel Aviv must take a photo on the beach, a photo with the mountains of fruits and vegetables in the shuk and a photo on a Segway. If you haven't checked these off, it's as if you weren't here.