" The best thing about living in Reykjavík is that everything you need is within walking distance, wether you need a craft store, walk by the sea or some great coffee. Also there are cute cats everywhere! "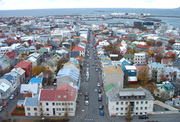 Shop
My favourite place for buying craft supplies was Litir og Föndur, Gallery Reykjavík [Eymundsson bookstore, Skólavörðustígur 11, Reykjavík] on Skólavorðustígur. It sells all manner of crafting and art goods. From locally made lava beads, to watercolours and fimo. For Icelandic wool the best place is The Handknitting Association of Iceland [Skólavörðustígur 19, 101 Reykjavík, Iceland] also on Skólavorðustígur. They have all the lopi you need and also sell locally made knitwear. For knitting supplies like needles, other yarn and the best selection of buttons in Iceland, you can go to Storkurinn [Laugavegur 59, 101 Reykjavík, Iceland] on Laugavegur, its above the supermarket Bónus. There is a flea market in the city by the harbour, Kolaport [Arnarhóll, Reykjavík, Iceland], it is open weekends and most bank holidays. You can find a lot of people selling their own knitwear here and there are recently some women selling their handmade jewellery their too. To get a table to sell something, you just go to their website.
Eat & Drink
My favourite place to eat is an Indian/Pakistani restaurant called Shalimar [Austurstræti 4, 101 Reykjavík, Iceland], it is on Austurstræti. For burgers go to Hamborgarabúllan [Háaleiti S, Reykjavík, Iceland] (Geirsgötu 1) by the harbour on Geirsgata. Icelandic hotdogs are really delicious and again the best is by the harbour at Bæjarins Beztu [Tryggvatagata 1, 101], Tryggvagata.
Craft
My nearest cafe, C is for Cookie [Týsgata, 101 Reykjavík, Iceland] and it is a relaxing and cosy place to sit and knit or craft for a bit. The coffee is great and the cakes made by owner are delicious. I think most cafes in Reykjavík would be crafter friendly. There are lots of benches all around the city, and many tiny parks hidden around that would suit whiling away some time crafting. The park Hljómskálagarður [Old West Side] (Old West Side) is beside the lake Tjörnin [Tjörnin, 101], that is a great place in the centre of the city to sit and watch the ducks and swans and maybe craft for a while.
I am not a member of any craft groups, but there is the company called Knitting Iceland, who mainly offer knitting tours around the country, but also sell yarn and patterns. Their headquarters in on Laugavegur 25 [Laugavegur 25, 101 Reykjavík, Iceland], 3rd floor, and they are open on Thursdays from 2-6pm for knitters to go up and have a look around at the yarn and just hanging out!
See Something Special
The small island Videy [Videy, Iceland] in the bay is in itself a very nice place to go at any time of the year. Nobody lives there, but there is a restaurant/cafe and in the summer you can loan a bike and cycle around. In the winter there is something very different happening. Yoko Ono installed a round tower that shines a powerful light into the winter sky, in honour of the late John Lennon and their shared message of peace. It is lit every year on his birthday 9th October. On the monument that surrounds the light, are tiles inscribed with "Imagine Peace" in many languages. The tower is lit every evening until 8th December, which is when John was tragically murdered. You can view this from most places in the city but you can also take trips across to the island especially to view it. The Penis Museum [Laugavegur 116, 105 Reykjavík, Iceland] on Laugavegur is a place I never managed to visit, but they have specimens from many species, including humans! So it is definitely a 'quirky' place. Grapevine.is is the place to get great news about Reykjavík, they keep up to date reviews on bars, and places to eat. They also offer a listing of up coming events from bars to concert and plays. When you get to Reykjavík you can get the magazine for free in most cafes and tourist shops.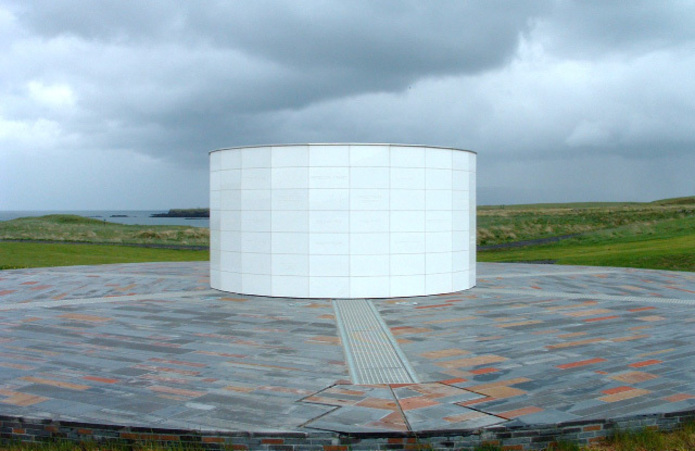 There are a few Icelandic designer owned stores, especially on Laugavegur and Bankastræti that you can pop into, like Aurum the jewellers. The one thing I think most tourists and fellow crafters will admire, are the Icelandic lopapeysa, the traditional jumper made from sturdy Icelandic sheeps wool. The best place to buy from is The Handknitting Association of Iceland, there you are more likely to find one that was made in the country! Icelandic lava beads for making your own jewellery are also a great souvenir, as are the fish leathers that are available in the craft store I mentioned above.
Inspiration
Of course there are many great views from the city to be inspired by, Mt Esja [Mt Esja, Iceland] and on clear days you can see all the way across to Snæfellsjökull. Even just walking through the streets and looking at all the typical Icelandic corrugated aluminium clad houses is inspiring. I do like to go to the antique store Fríða Frænka (Vesturgata 3) and take inspiration from vintage linens and maybe find a cool trinket!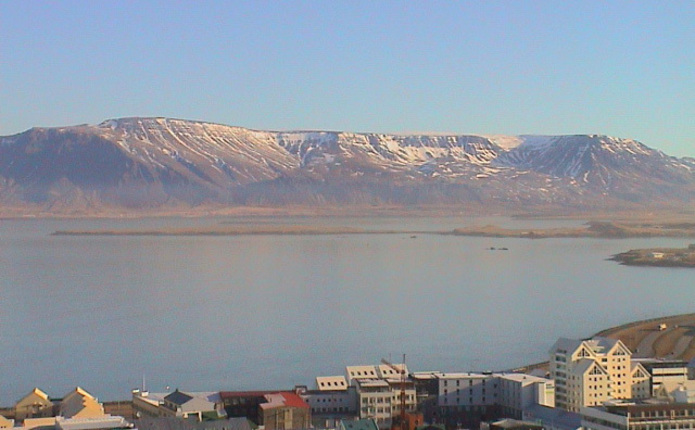 In the city you must climb to the top of Hallgrimskirkja [Skólavörðustígur 101, Reykjavík, Iceland], it doesn't cost much and the views are breathtaking. You can see over the entire city and beyond. If its a clear day you can see across to Snæfellsness peninsula and see the glaciar/volcano Snæfellsness that Jules Verne used as his gateway to hell in his novel Journey to the Centre of the Earth.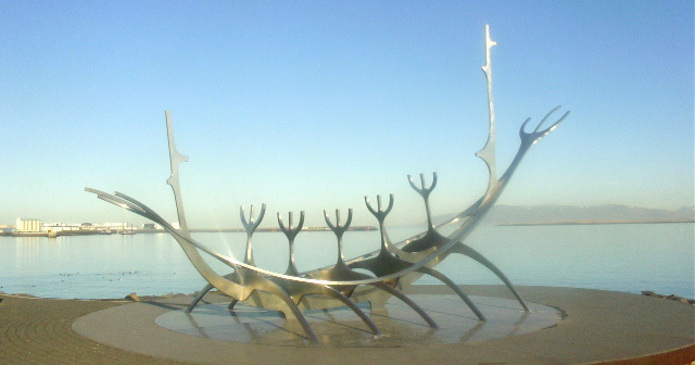 Take your picture with the sculpture Sólfar (sun voyager) on Sæbraut [Sæbraut, Reykjavík, Iceland], its beautiful any time of the year. The new concert hall Harpa [Austurbakki 2, 101] is a must see, it is a striking building whether you like it or not, it is now a focal point in the city. In the winter it is lit up beautifully.