" The best thing about living in Tokyo is that it is a big city and depending on the area, the feel, pace and atmosphere can be completely different. For instance, if you like traditional Japanese temples and museums, Ueno or Asakusa are the place to go. If you are looking for an equivalent of Fifth avenue in NYC, with high end shopping, you can find it in Ginza. Shibuya and Shinjuku are famous for its youth orientation. It is very easy to get around with public transportation. Just be sure to have Google Maps ready! Also, if you rent a bike and get around that way, you can see very up close and personal. "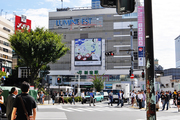 Shop
Tokyo is great for getting pretty trinkets as home decor without paying a lot of money. My favorite shops are Francfranc [Japan, 〒104-0061 東京都中央区 銀座2-4-6], 3 COINS店 [3-38-1 Shinjuku, Shinjuku] (everything is 300 yen), salut! [3 Chome-38-1 Shinjuku, Shinjuku] and the ubiquitous 100 yen shops. You will be amazed by the quality of the 100 yen shop stores. They are getting better by the year.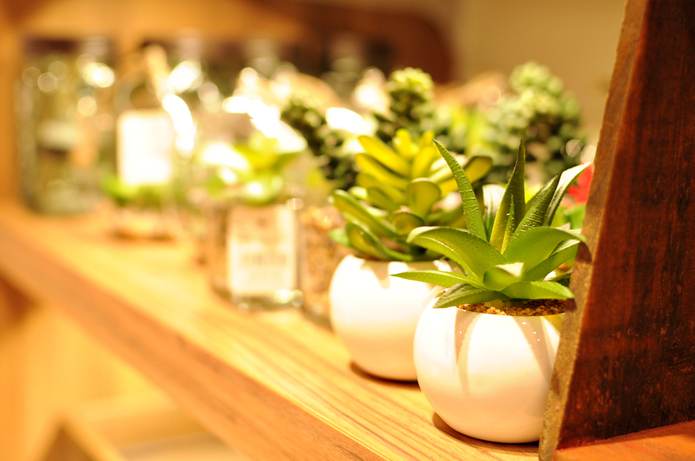 Top places for buying craft supplies are in the Nippori [Japan] area. In Nippori, we have a Senigai, which means fabric row. My favorite shops in Nippori are Tomato [Japan, 〒116-0014 東京都荒川区 6丁目44−6], Zakuzaku [Japan, 〒160-0023 東京都新宿区 新宿3-38-1 ルミネエスト新宿店 B1F] and Miki [Japan].
If you are looking for good tailoring supplies, Horiuchi [1 Chome-51-11 Akabane, Kita] in Shibuya is a good place to go. For delicate laces, you will find pretty French laces in Iwai Lace [6 Chome-8-11 Minamiaoyama, Minato] in Aoyama.
I also like to go to Okadaya [3 Chome-92 Senju, Adachi] in Shinjuku for any craft related items. They layout things beautifully and you can basically find anything, fabric, yarn, makeup goods, fake flowers and hat making supplies!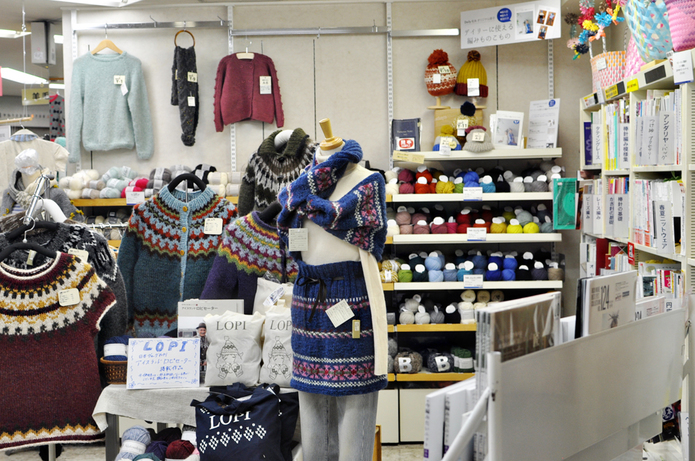 Crafters can sell their handmade items by renting a box at a shop called Toppin'Kitchen [Japan, 〒155-0031 東京都東京都世田谷区 北沢2-12-3] in Shimokitazawa. You pay monthly to display your items and at the end of the month, you get paid for the sold items minus commission.
Also an online craft market, Creema offers handmade events where you can set up a booth. These events are somewhat infrequent, so you need to check the schedule ahead of time. Lastly, Tokyo Big Sight has a huge craft market, called Design Festa. The next one is coming up on 11/21/2015-1122/2015.
Eat & Drink
It's very hard to pick my favorite places to eat out. One good thing about living in Japan is that the food is fantastic. Sure, you encounter some weird stuff at times (live squid!), but most anywhere you go, you are guaranteed to have good service and good food. Some hole in the wall places are particularly good. That being said, my recent favorite for lunch is North Side Cafe [2 Chome-26-21 Kitazawa, Setagaya] in Shimokitazawa. Hip atmosphere and great place to grab lunch with your girlfriends. My favorite place for dinner as of late is Mucho [Japan, 〒100-0005] in Otemachi. They serve Mexican food and the drinks are great!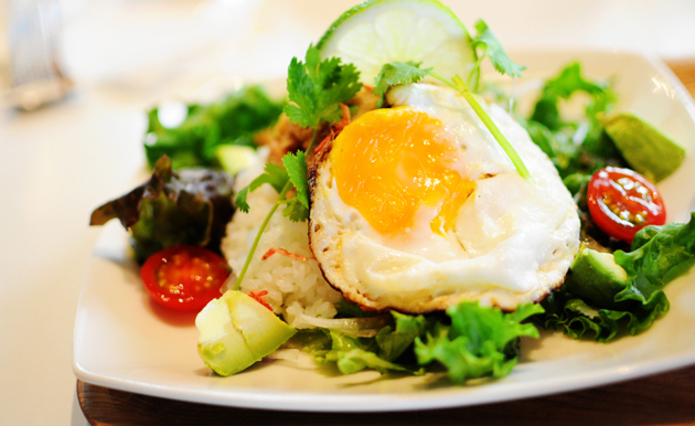 Koenji has many small cafes, restaurants and zakka shops. I enjoyed having cake and coffee at Hattifnutt.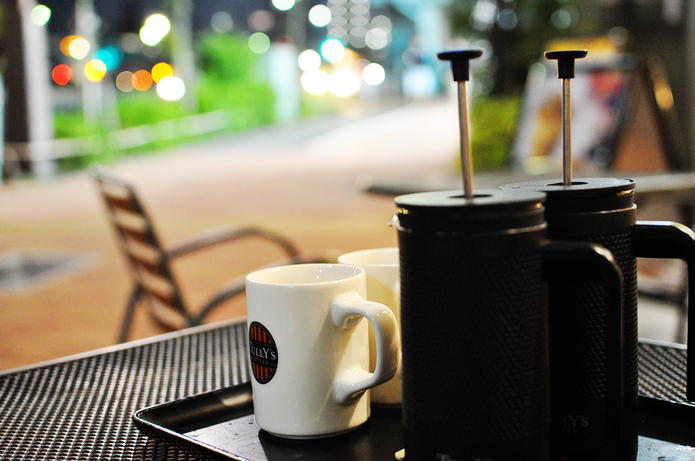 My favorite bar is R2 [Japan, 〒106-0032 東京都港区 六本木7丁目14−23] in Roppongi. Great cocktails and the lounge seating is very comfortable.
Craft
There are many places to sit and craft! There is a Tokyo stitch n bitch meetup group, where they meet up in restaurants to knit together. I've been to Respekt [1-11-1 Shibuya, Shibuya] Cafe in Shibuya they have great atmosphere. Also parks are great places to chill, chat and craft. My favorites are Yoyogi Park [2-1 Yoyogikamizonochō, Shibuya] especially on Saturdays where they have different festivals and events going on, Hibiya Koen [1 Hibiyakoen, Chiyoda] for its beautiful flower garden and Kiba park [4 Chome-6-1 Hirano, Koto] which is right next to the Tokyo Museum of Modern Art [3-1 Kitanomarukoen, Chiyoda].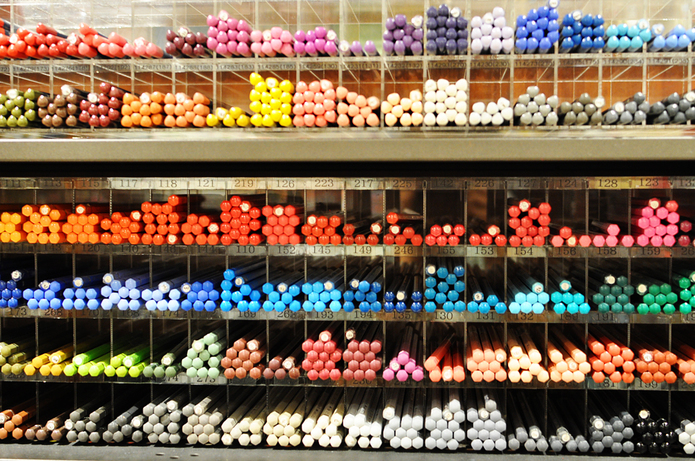 I've attended Tokyo Stitch & Bitch meetup, and it was fun. They meet on second and fourth tuesdays in Shibuya/Omotesando area. If you are looking for a fabric row tour, there is one walking tour hosted by my illustrator friend, Natalie.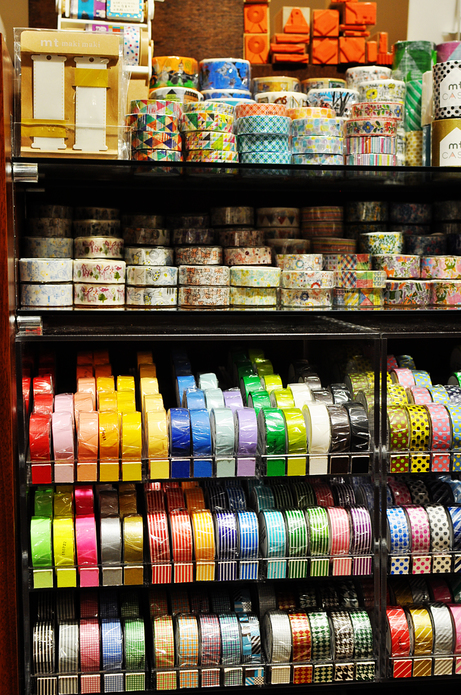 In terms of the places to go, hang out and make new crafty friends, it is a bit hard in Tokyo. Japanese people are not used to just hanging out with strangers. Building up relationships is slow. You would have to find someone online, chat with them over SNS or something and do a meet up. I've met some talented sewers like Yoshimi Flying Squirrel and Very Purple Person that way.
See Something Special
In Ueno Park [Japan, 〒110-0007 東京都台東区 上野公園・池之端三丁目], you will find street performers and artists drawing and illustrating. Also, you have to check out Robot Restaurant [Japan, 〒160-0021] in Shinjyuku. This is very unique to Japan.
In terms of souvenirs I recommend, it would be colorful washi tapes from Loft [21-1 Udagawacho, Shibuya] or Tools [2 Chome-1-6 Shinkiba, Koto], green tea taste chocolates and Japanese tea pot and cups.
Inspiration
For inspiration, I love a little shop in Hiroo [Japan, 〒150-0012], where they sell the fashion illustrator, Junichi Nakahara's items. They have stationery and books with his illustrations. I like to go to Shibuya [Japan, 〒150-0002 東京都渋谷区 渋谷] for people watching. People there are all so fashionable.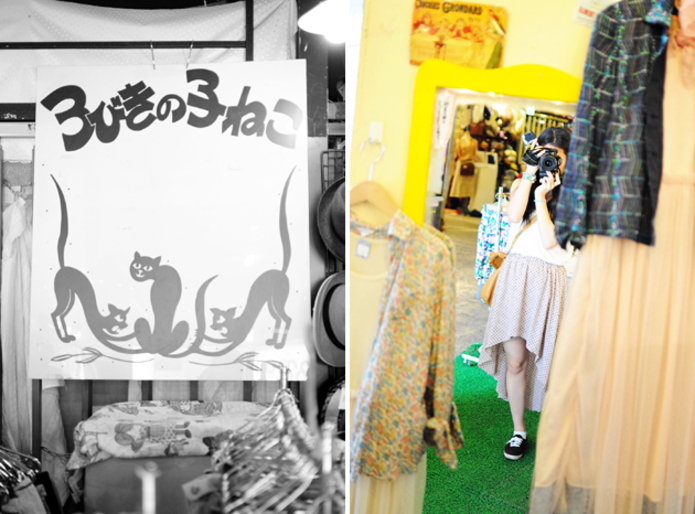 For non-craft related attractions, Shimokitazawa [Japan] is a nice little town where you can eat at cute coffee shops, buy fun jewelry and go thrifting. My favorite spot is San Biki no Koneko (three kittens). They have a 600 yen rack and I have found some treasures there.
Shibuya Crossing [Japan, 〒150-0002 東京都渋谷区 渋谷] is a great place to take photos! You must experience this place at least once. You have to witness and be a part massive amount of people that shuffle through that one small corner of the city.