" The best thing about living in Mexico City is that almost every corner is full of wonderful flavors, scents and things to discover. We have 141 museums where you can find art, food, clothes, toys, ancient history, modern history and almost everything you can imagine. There are also tons of markets with fresh fruit, meats, fishes, and other items for you to buy, and some of them offer you special items like "La viga" Market that sells all kinds of fish, or "Jamaica" where you will find flowers and plants. The architechture we have here goes from the "Templo Mayor" ancient pyramids and the colonial buildings and churches to the huge modern office and home buildings. Above all we have a culinary experience not only in all the different restaurants this city has, but in every corner, street or park you will probably find a vendor that has basket tacos (tacos de canasta), tamales, churros, tlayudas and all kinds of snacks for you to try. "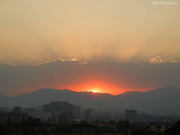 Shop
La Ciudadela [Avenida Balderas #1, Cuauhtémoc, Centro, Ciudad de México] is one of my favorite places to shop, it has all kinds of traditional Mexican crafts, including fabrics and clothes, toys and jewelry. Near this place there is a market where you will find exotic meats, Mercado de San Juan [Ernesto Pugibet, Colonia Centro, 06000] offers you the chance to eat "tapas" and baguettes of different cheeses and cold meats, and with your purchase they give you a glass of wine to go with your food. Donceles [Donceles, Centro, 06000] is a street in downtown Mexico that has many second hand bookstores, the great thing about them is that they carry some first and even special editions.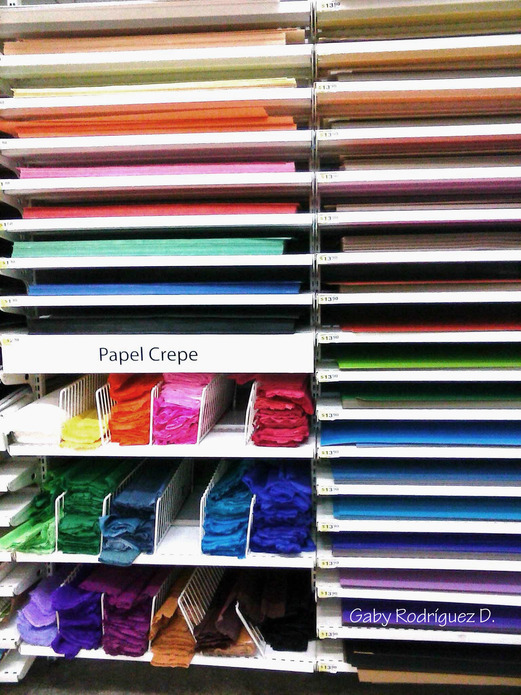 In almost every market there is a store that has all-purpose 'art and craft' supplies but depending on the craft you're thinking about creating there are different options where you will find the supplies: Fantasias Miguel [Av Gustavo Baz 3836, Centro Industrial Tlalnepantla (Zona Ind.), Tlalnepantla] is a store that has supplies for making jewelry and also things that most projects require, like foamy, wooden boxes, masks and other things. If you're looking to make some paper craft or painting, Lumen. [Insurgentes 2374, Chimalistac, 01070] has a wide selection of papers and paints and tools for your project. There is a store called Mercado del Dibujante [Virginia Fábregas 24, San Rafael, 06470] and you'll find there different art supplies. Telas Junco [Esquina Avenida 20 de Noviembre, Calle de Venustiano Carranza 89, Centro, Mexico City] and Telas Parisina [Calle Venustiano Carranza 77, Centro, Cuauhtémoc] are two stores that sell fabrics and sewing supplies.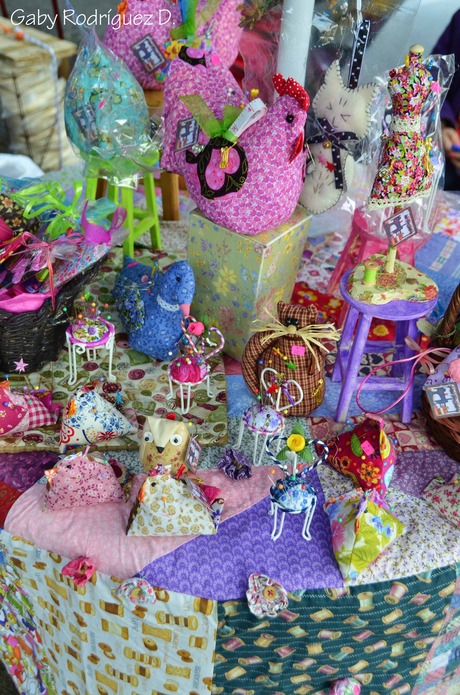 Jardín del Arte [Villalongin 46, Cuauhtémoc] is a space where different artists and painters display their work to sell every Sunday. And next to it every weekend a flea market installed around the Monumento a La Madre [Serapio Rendón, Cuauhtémoc] has multiple spots where you can find different types of crafts including metal art made from hardware, decoupage and quilting. There are different Craftwork markets like Mercado de Artesanías Coyoacán [Ayuntamiento, Colonia Centro, 06000], Mercado de Artesanías Y Platería Insurgentes [Platería] where you can find different crafts.
Eat & Drink
The Tianguis del Oro [Calle del Oro, Roma Norte, 06700], named after the street that sits in, has every Wednesday a variety of culinary options like "barbacoa" and consomme, paella and seafood, "parrilla Argentina", gorditas, quesadillas and even desserts like cornbread and white chocolate mousse cake or capuchino cake. Flautomania Elias [Av. Cuauhtemoc 19, Col. Roma, Condesa / Roma] is a restaurant that sells delicious "flautas" that are long fried tortillas filled with chicken, cheese, shredded beef or smashed potatoes, and with your order you get a consommé to go with the food. At La Casa de las Enchiladas [Roma Sur] you can eat different types of enchiladas (folded tortillas with different fillings) and the most delicious breaded breast with French fries, refried beans and lettuce salad that you will ever try.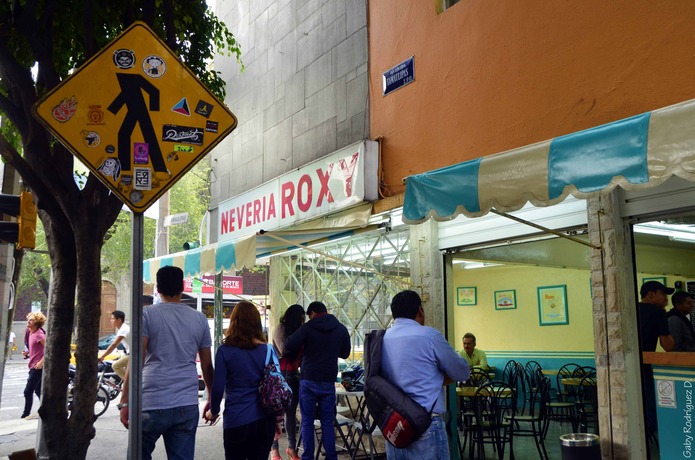 Roxy [Luz Saviñón 719, Del Valle Centro, Benito Juárez, Ciudad de México] sells delicious ice creams made in the same shop, you should try the amaretto one. The coffe shop that is at the 8th floor of the Sears [Av Universidad 100, Sta Cruz Atoyac, 03310] Tower offers you an excellent view of the "Alameda" and the "Palacio de Bellas Artes". Cafe El Jarocho [Av. México 25-C, Coyoacán, Del Carmen, 04100] in Coyoacán has the most delicious coffe and hot cocoa that you can taste. And if you need something to go with, the "churros" at Churrería El Moro [Eje Central Lázaro Cárdenas 42, Cuauhtémoc, Centro, Mexico City] are a treat that you need to try.
Pulqueria los Insurgentes [Av de los Insurgentes Sur 226, Cuauhtémoc, Roma Norte, Mexico City] is a place where you can taste "pulque" an alcoholic beverage fermented from the maguey (agave) plant that has been in Mexico from ancient times. A cool place to visit and have a few drinks while spending time with friends and making new ones is Regina 18 [Regina 18, Centro, 06000] in downtown Mexico.
Craft
At Kiosco de Coyoacán [Coyoacán] different artist sit on the ground to make and sell mostly jewelry and friendship bracelets. Estambres Tamm [Calz México-Tacuba 679, Tacuba, 11410] is a store that sells different types of yarn and the tools required to knit. If you need classes they offer them with the purchase of your skein.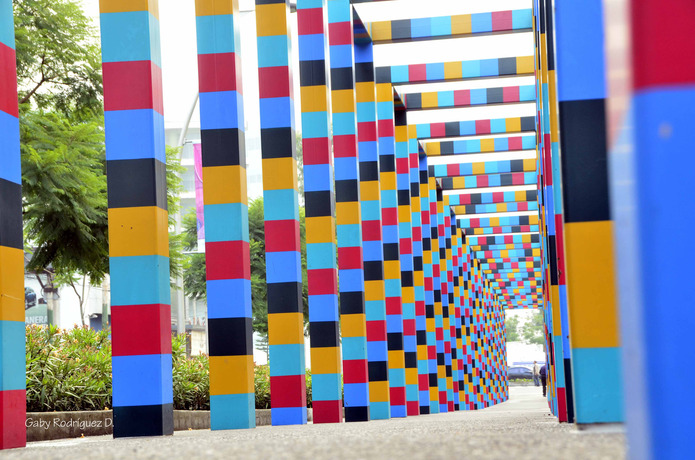 There are a few places where young people go to learn how to craft and different techniques for improving their crafts, the "Sub Galería Arte Joven" is a recovered space converted into an ar gallery and workshop. La Quinta Colorada [Gran Avenida, Bosque de Chapultepec I] at Bosque de Chapultepec [] is another place to go and learn how to paint, knit or make jewelry.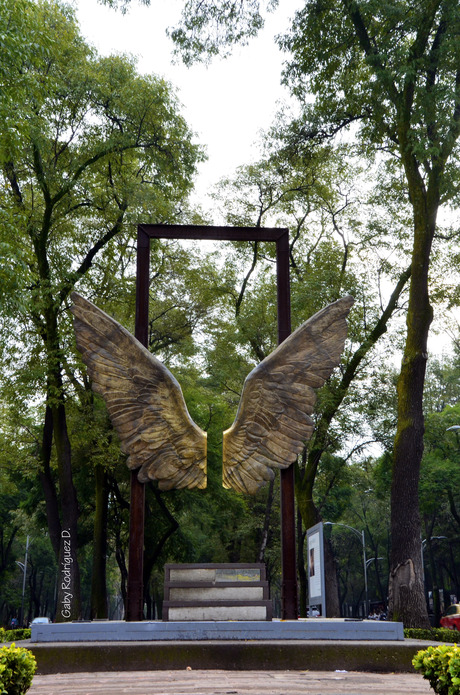 Most of the supply stores offer free classes when you purchase the material.
See Something Special
The Minichelista [Guanabana 197, Hogar y Seguridad] coffee shop is not only a place to see, but to experience. Every chair, table and couch is made from recycled items. The walls are decorated with funky images and even the bathroom looks really cool.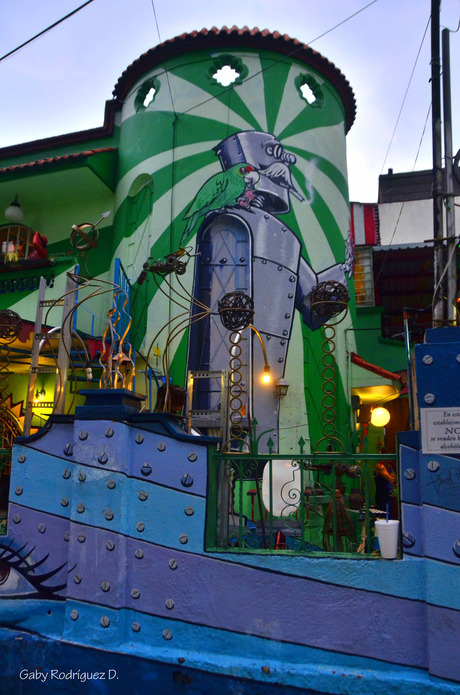 If you want something to remember Mexico City by you will find souvenirs in many of the places that are listed above, but nothing will last longer than a really awesome memory of your experience here.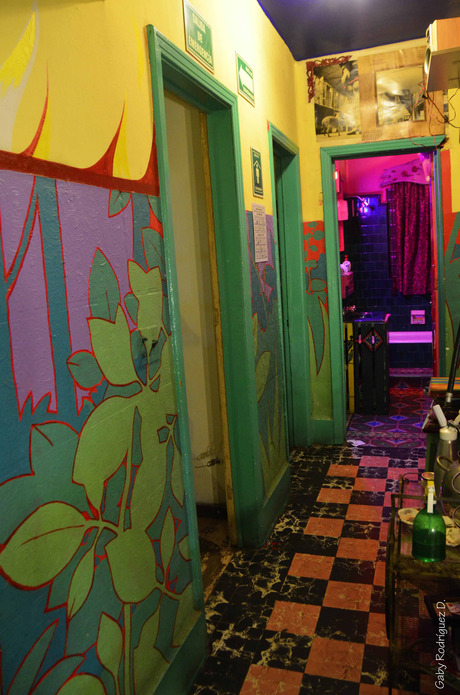 Inspiration
The Biblioteca Vasconcelos [Eje 1 Norte S/N, Cuauhtemoc, Buenavista, Ciudad de México], next to the old train station, is a cool place to be inspired, the books are suspended on metal shelves and the floors are crystal panels. The gardens that surround them have different types of trees and plants and there still are a few pieces of the trains laying on the ground. If you need more inspiration, Paseo de la Reforma [Paseo de la Reforma] is an avenue that crosses the heart of the city. All year round has different exhibitions of art, and some of them are permanent like the benches on the sidewalks, and every Sunday the street is closed and people ride their bikes and skate, run or walk with their dogs on it. Castillo de Chapultepec [Bosque de Chapultepec I, 11100] is a museum that shows part of Mexico's history, a beautiful place with stain-glass windows that portrait woman and floors like checkerboards. Inside the rooms the exhibitions show the furniture used back then.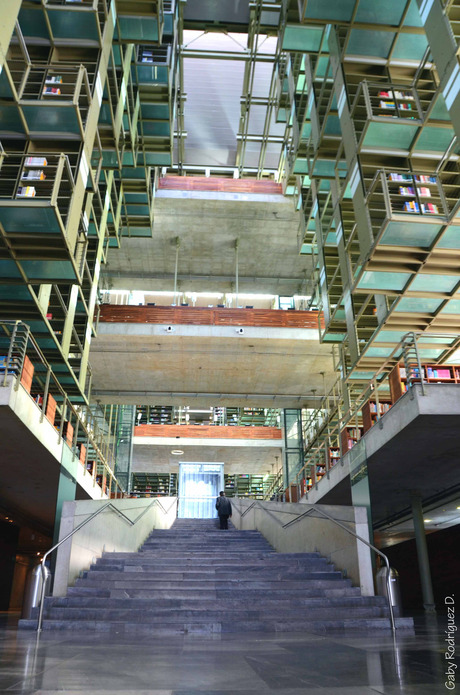 The canals and gardens of Xochimilco [Xochimilco], declared a Cultural Heritage Site by UNESCO, are an example of alternative agriculture. The colorful boats called "Trajineras" take you on a ride along the canals and you will enjoy food and music played by "Mariachis". If you need something diferent and you want to feel young again, Papalote Museo del Niño [Av Constituyentes 268, Miguel Hidalgo, Daniel Garza, Mexico City] is a great choice. Every Thursday there's a special shift where adults go and enjoy all the exhibitions to remember fun facts of science, art or society along with a hot cup of coffe and listening to a live Jazz band. The recently opened Parque Bicentenario [Insurgentes, La Mora, Ecatepec de Morelos] was built in the ground of the old Azcapotzalco's Refinery. and it's the perfect place to run or walk and for an afternoon picnic with the family. Chapultepec [] is the lung of the city, this park offers different attractions like the house of mirrors, the lake or the ZOO.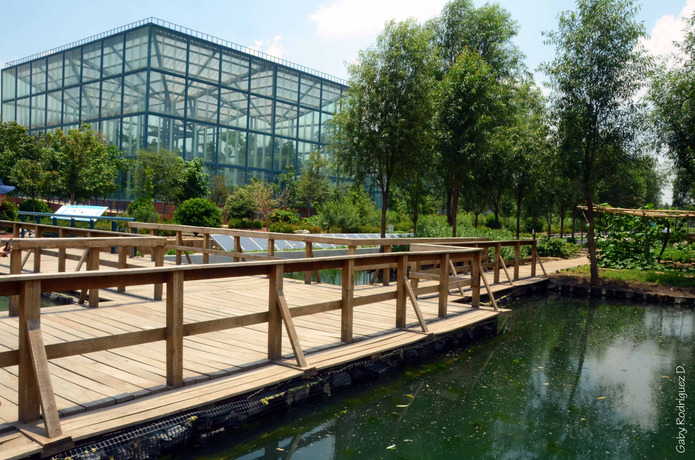 Next to of the Museo Nacional de Antropología [Av Paseo de la Reforma y Calzada Gandhi S/N, Chapultepec Polanco, Mexico City] you will find a pair of wings where you can stand in front of to take a picture. In Polanco there is an installation called "La región más transparente" in honor to Carlos Fuentes' work. The colorful frames stand aligned and the perspective makes them look like they're together. At the Desierto de los Leones "convent you will find several locations to get awesome pictures, the architecture and the woods offer a different scene from other places. The Monumento a la Revolución [Plaza de la República S/N, Tabacalera, 06030] is another place for you to take a picture.