" I love being able to walk almost anywhere and feeling safe about it. The city feels a bit squeezed between the sea sea and the hills but I like the feeling of cosiness it gives. During summer there are uncountable events outside, from music festivals, to fairs, to movie nights. In the colder weather you have your choice of theatres, movies or bars to go to. If you love the outdoors, good trails are never farther than 15 mins of the town. If you prefer indoors activities, there are game shops for table top games enthusiasts. Choose an activity and chances are there is a place for it close enough. (Photography by Rodrigo Costa and Mohammad Syed). "

Shop
I love Abstract [125 Cuba Mall, Te Aro] for the different idea of present and house ornaments. If you want something for the house, The Warehouse [Knights Rd & Bloomfield Terrace, Lower Hutt] or Briscoes [116/130 Taranaki St, Te Aro] is where to go, specially because they have stores all over the city. For crafts, Made on Marion [17 Marion St], The Fabric Store [15 Garrett St,Te Aro] and The Fabric Warehouse [126 Hutt Road, Kaiwharawhara] are my favourites. I check Spotlight [120 Hutt Rd, Kaiwharawhara] when I can't find what I want in one of these shops. And when I want something different I like to check the weekly Wellington Underground Market [Jervois Quay]. For dvds and a bit of the important stuff, I go to mightyape.co.nz. For a mall experience the closest is Westfield Queensgate [Queens Dr & Bunny Street, Lower Hutt] at Lower Hutt, the town 20 min from Welligton.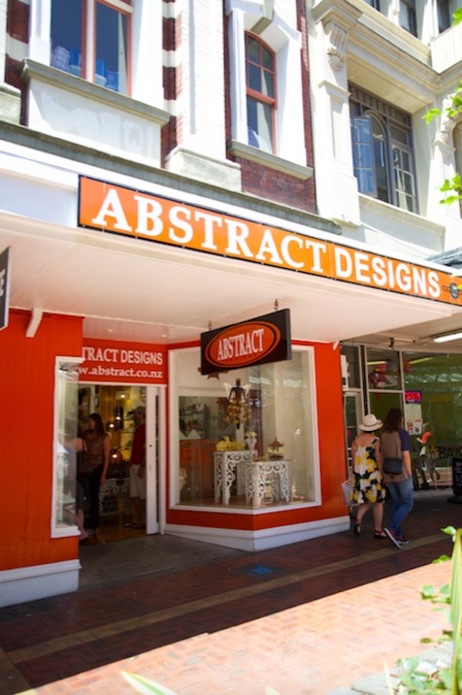 Made on Marion [17 Marion St] for a bit of everything. For fabric is The Fabric Store [15 Garrett St,Te Aro] for the latests in fashion or The Fabric Warehouse [126 Hutt Road, Kaiwharawhara] where you should always find what you need. Spotlight [120 Hutt Rd, Kaiwharawhara] is a mishmash of all crafts and houseware. For wool and knitting I go to Knit World [185 Willis Street, Te Aro]. Holland Road Yarn Company [16 Willis St] is dreamy but a bit expensive.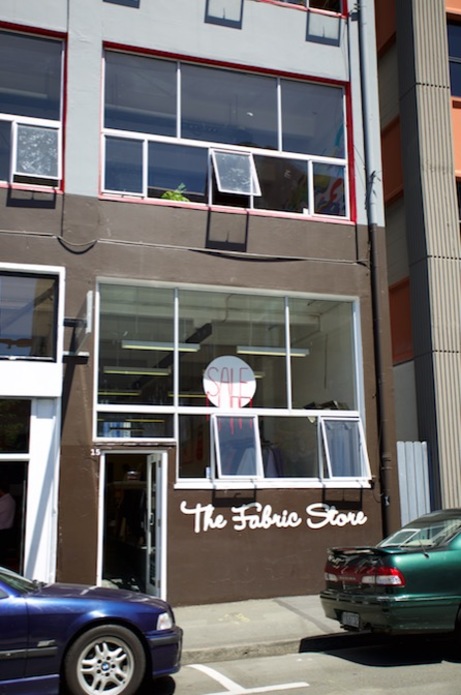 During summer there are a variety of fairs all around town, like Petone Rotary Fair or Newtown Fair. Weekly we have Wellington Underground Market [Jervois Quay], every Saturday, and Wellington Night Market [Service Ln, Te Aro] at Cuba St, every Friday night. There are a variety of small shops around town where you can negotiate something. And the special one days sales on behalf of charities also works.
Eat & Drink
My favourite restaurant is La Bella Italia [10 Nevis St, Petone, Lower Hutt 5012, New Zealand] at Petone. Lunch or dinner or even a quick snack. They also have a marketi there with original italian products. For a brunch or early lunch I love Drexel's [32 Waring Taylor St], that serve american style breakfast. Tommy Millions [142 Featherston St] for a nice pizza and BurgerFuel [103 Courtenay Pl, Te Aro]for kiwi burgers, La Cloche [134 Hutt Rd, Kaiwharawhara] is for French enthusiasts, with coffee, breakfast, lunch and desserts..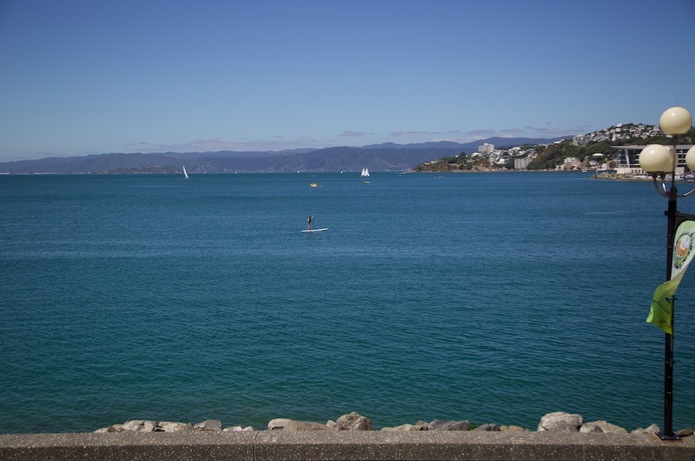 My favourite place for scone and coffee is Lamason Brew Bar [Corner of Lombard and Bond Street]. A small coffee shop hidden in the corner of Lombard and Bond ST, by the side of a parking building.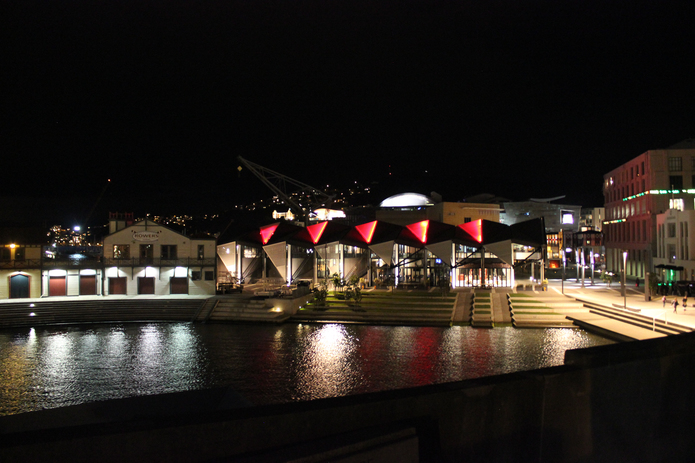 I confess I don't out to drink much but my best indications are The Thistle Inn Tavern [3 Mulgrave St], The Green Man Pub [25 Victoria St], The Library [Level 1/53 Courtenay Place, Te Aro], The Hop Garden [13 Pirie St, Mt Victoria] and ParrotDog Brewery [29 Vivian St, Te Aro]. My favourite is Sprig & Fern Tavern [5012, 146 Jackson Street, Petone, Lower Hutt] in Petone.
Craft
I see people knitting in benches in the streets and in parks. I prefer to go to Made on Marion [17 Marion St] where they have a nice and comfortable couch and sewing machines for rent if you need it. They also have an open craft night every first Wednesday of the month. The rest of the week is occupy by classes. Nancy's Stitch Studio [241 Thorndon Quay] also has classes and craft space.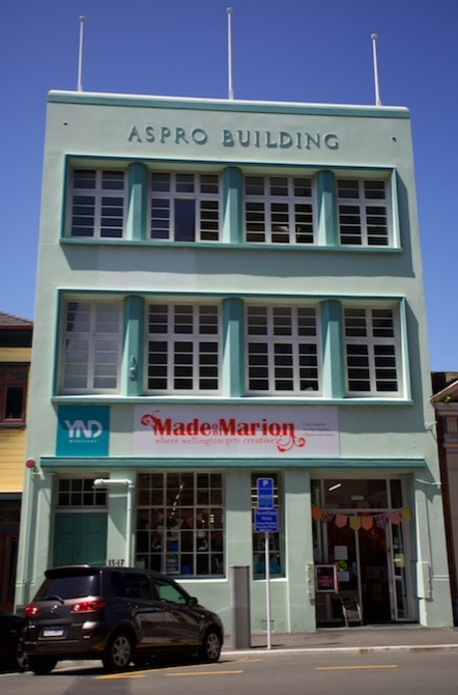 There is Karori Arts & Crafts Centre Inc [7 Beauchamp St]. And Made on Marion [17 Marion St] of course. Most the groups I know of are more friends that work together or have the same interests. Like The Historical Sew Monthly group.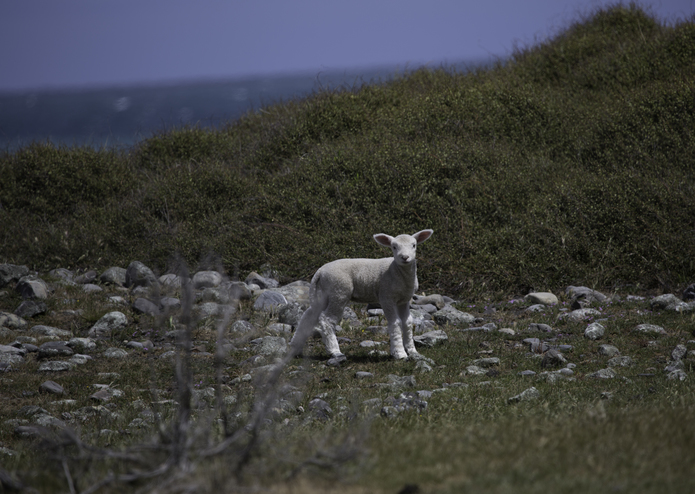 Made on Marion [17 Marion St] is the first place. Then any of the fabric shops should make it easier to find someone to talk to.
See Something Special
You find quirky in any of the corners of Wellington. Like the guy playing bag pipes by Frank Kitts Park [] on a Sunday, or all the interesting people walking around on Cuba St. From time to time I see a guy in complete 18th century attire walking around town. Maybe one the things to love most about Wellington is that you can be whatever you want to be and nobody think is strange or wrong.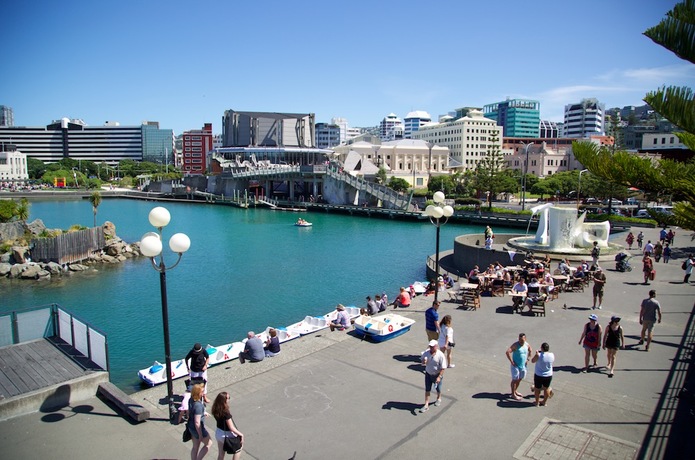 Anything with a silver fern on it. A garment made of merino wool. A small, furry and cuddly kiwi bird. And anything from The Weta Cave [1 Weka St, Miramar], even if only a postcard or keyring.
Inspiration
Botanic Garden [101 Glenmore] and Oriental Parade are the best places for me. I love the nature imaginary and the different people walking around. Nowadays, that I don't have a lot of space, I go to the fabric stores and walk around until a fabric "calls" to me and a project is born!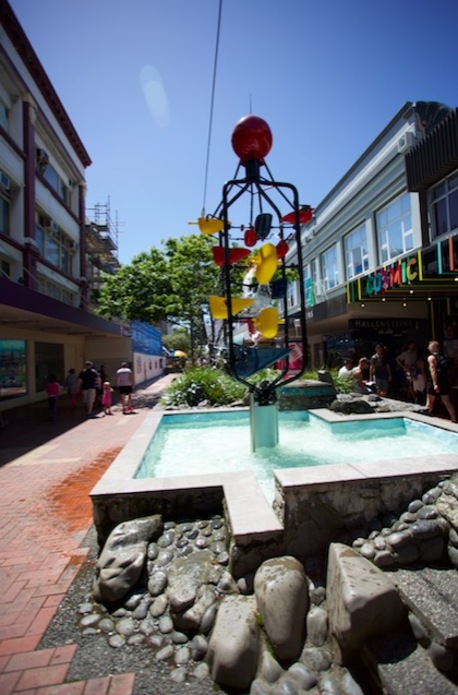 Oh, do many that I'll sure forget something. For nature related, besides the countless trails, Zealand, Wellington Zoo [200 Daniell St,Newtown] and Botanic Garden [101 Glenmore]. The Beehive is an interesting parlament building with great gardens too. Close by the Old St Paul's [34 Mulgrave St, Pipitea] Cathedral is beautiful and also writer Katherine Mansfield birthplace. By Oriental Parade you have a nice walk by the sea that takes you through restaurants, museums (Te Papa [55 Cable St] and Wellington City & Sea [Jervois Quay], for example) and a nice place for children to play (Frank Kitts Park [] and Capital E [New Zealand, 4 Queens Wharf]). There is a small sea entrance forming a lagoon where you can pedal away, canoe or just sit on the grass or on one of the cafes. There is where you find The Wharewaka o Poneke, an exposition hall with a historical waka (maori canoe).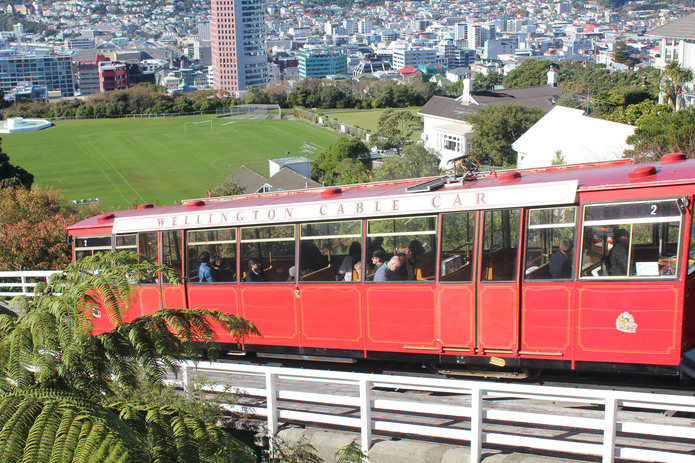 The Cable car and the Bucket Fountain at Cuba St. Anything at the Botanic Garden and the view from Oriental Parade and the Wharves.There are two statues that are worth the photo shoot: Katherine Mansfield at Lambton Quay and John Plimmer and his dog at the entrace of Plimmer steps, off Lambton Quay.