" Since this is a university city, it's youthful and there's always something fun to do. However, you get to enjoy quiet, peaceful areas while still being walking distance from the city center. These, for me, are very good reasons to be living here. (Photography by Dacian Groza) "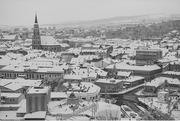 Shop
For clothes, the locals love shopping at Tabita [Aleea Rucăr]. It's an outlet chain with locations all over the city, and they sell new, trendy stuff at affordable prices. There are also lots of second hand shops all over the place - the farther from the city center, the cheaper!
Rembrandt [Strada Universității] is one of the first shops in Cluj to sell good quality craft supplies. I got my first ever polymer clay there! They specialize in art supplies, but recently they expanded with plenty of goods for craft lovers.
Right across the street from it is another good store, in the basement of the Humanitas Bookstore [Strada Universității 4]. This works out great, because if you can't find something in one store, you'll most likely find it in the other!
For fabrics, buttons and sewing accessories, I like old-fashioned stores such as Femina [Strada Primăverii]. You can still find such places in the city, which I think it rather charming.
Small shops selling handmade goods come and go. Right now, crafters can sell their stuff at Oranjerie [Curtea din incinta Casei Matei, Strada Vasile Goldiș 1, Cluj-Napoca], which exhibits a wide range of products by Romanian artisans and designers.
In the same area (Museum Square), you will find an artisan fair with more traditional objects for sale, and there are craft fairs especially around the holidays.
Eat & Drink
For a chic eating experience, try Casa Boema [Strada Ilie Măcelaru 17], a beautifully designed restaurant with a gorgeous interior garden. Needless to say, their food is exquisite and so is their wine!
For delicious fresh food made with locally-sourced ingredients, I recommend Off the wall [Strada Georges Clemenceau]. They change the menu every few months, and they sell the only artisan beer made in Romania.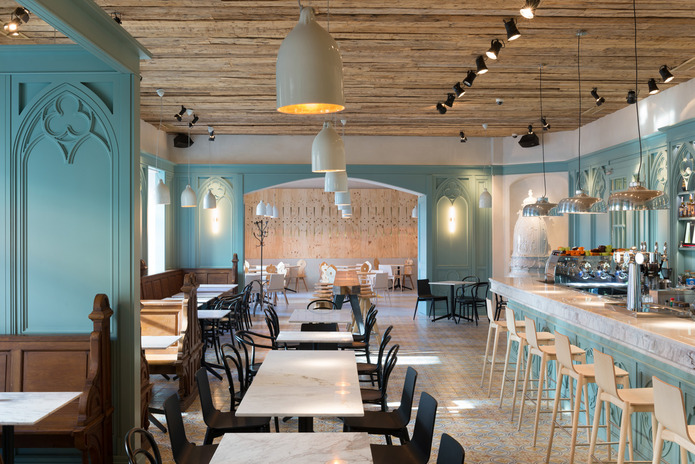 For a quick snack, you can cheaply buy warm pretzels from virtually anywhere in the city ("covrigi calzi"). Or just enter the first Panemar [Strada Observatorului] bakery you see and try one of their sandwiches or pastry. They have good coffee too!
Another favorite of mine is Cofetaria Petrisor [Piața Unirii], for delicious sweet and savory treats made with high quality ingredients. You can grab something and head to the Central Park [], which is just nearby.
Whether it's for coffee in the afternoon or drinks in the evening, my favorite spot is Yolka [Piața Unirii]. You get a good view of the cathedral, and you can enjoy a green decor with lots and lots of plants.
Craft
In summer, you can go for a picnic in the Central Park [] and craft away. I haven't seen people crafting in cafes, but I think knitting would be an acceptable thing to do.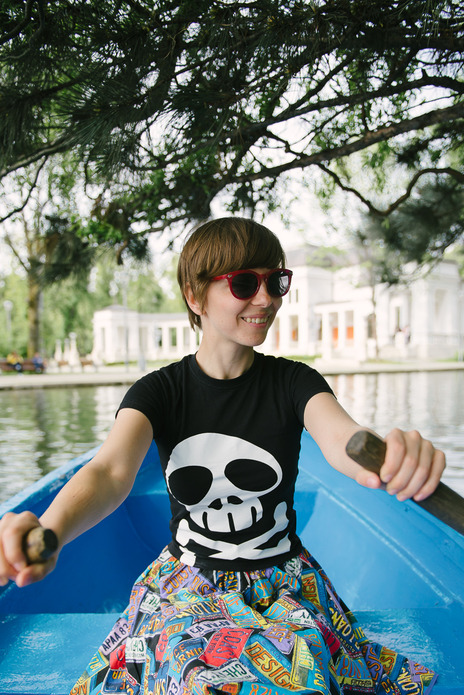 I don't know of any craft clubs, but most artisans tend to know each other. So if you know a couple of people in the "business", you'll soon know all of them!
Every once in a while, craft fairs are being organized. These are a great way to meet like-minded folks, whether you go as a seller or a buyer. The most famous one is Targutu Vintage (for vintage and handmade fashion), which has a few events every year.
See Something Special
One thing that tends to impress is the flea market ("oser"). It takes place every Saturday morning, and it's a mix of everything you may or may not be looking for, plus traditional grilled food. Some of the things you can find here are vintage sewing machines and natural leather.
If you didn't buy any souvenir in the flea market (although I'd be surprised), you can check out the Artisan Fair in the Museum Square for stuff like homemade soap, honey, knits, woven baskets, wool socks or handmade jewelry.
Inspiration
Sitting in the Museum Square or Union Square [Piața Unirii] is great for people-watching. As soon as spring arrives, everyone is outside! You can have lunch or drinks at one of the restaurants, or you can just hang on a bench and enjoy the sun.
The local art world revolves around The Paintbrush Factory [Strada Henri Barbusse 59-61], a former factory converted into artist studios and galleries. Their biggest event is in October, when they have a huge exhibition, but you will also find plays and other events during the rest of the year.
The best time to visit, however, is the beginning of June, for the film festival TIFF. The city comes to life, there are parties and concerts, and you get to see amazing movies months before they are officially released.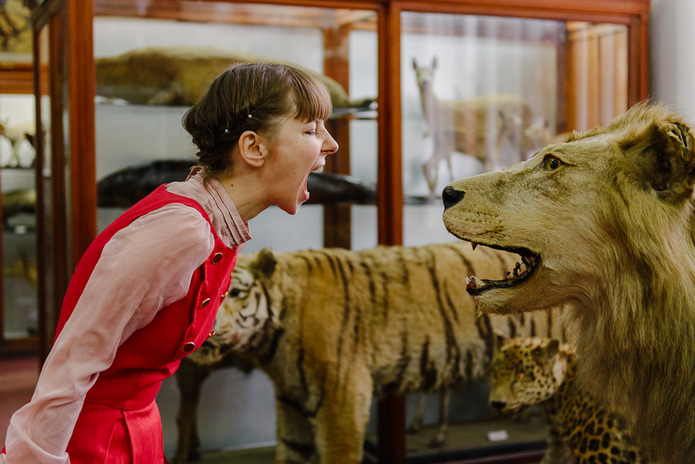 If you want to look at the city from up high, you can climb to the tower of St. Michael Cathedral [Piața Unirii] for a 360 degrees view. You can also go for a walk in the Cetatuia Park [Gruia], which might get you tired, but is worth the climb on the hill!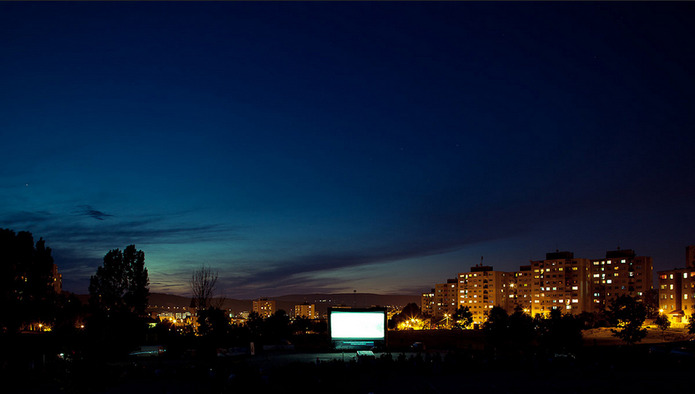 One of my favorite spots for picture-taking is the Botanical Garden - with lots of quiet areas, interesting backgrounds, greenhouses and occasionally squirrels!
I also love the Zoological Museum, where you can snap spectacular taxidermy pics.