" Although we are the largest city in Alaska we are surrounded by nature and beauty. We have a glorious view of Denali (North America's largest mountain) and can escape to the Alaska wilderness in a matter of minutes. "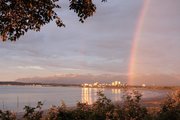 Eat & Drink
Oscar's Taco Grande is one of the best places to grab a quick lunch in downtown Anchorage, but if you have the time to sit and enjoy yourself, grab a pizza at Fat Ptarmigan [441 W 5th Ave] or a zesty sandwich from Brown Bag Sandwich Co. [400 D St].
For dinner, enjoy a breathtaking view of Cook Inlet with fresh Alaska seafood at Simon & Seafort's [420 L St].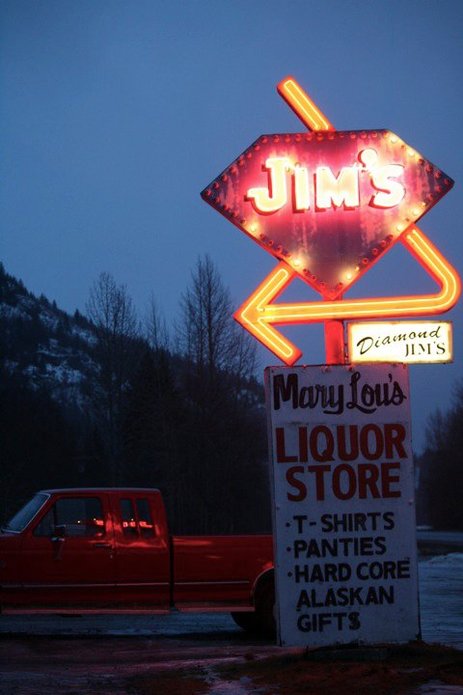 Fire Island Rustic Bread [1343 G St] is a rare gem in Anchorage. Trained by Parisian pastry chefs, the bakers create perfect confections from macarons to tarts.
Anchorage residents love their coffee. In fact Anchorage has the most coffee shops per capita in the United States. In addition to the myriad cafes in Anchorage we have drive-through coffee shops, which look like tiny houses. There's at least one on every major road in town!
South Restaurant + Coffeehouse [11124 Old Seward Hwy]is the newest hangout in Anchorage, specializing in hand-crafted gin cocktails.
Downtown is where most of the best bars are in town. Crush Wine Bistro [343 W 6th Ave] serves fabulous wines and tapas - I could cozy up for hours in there. Ginger [425 W 5th Ave], specializing in Pacific Rim cuisine, serves unusual cocktails and appetizers at their zebra-wood bar and is a great place to start off an evening.
Craft
Anchorage Community Works [349 E Ship Creek Ave] is the ultimate hub for creativity in Anchorage. Whether you're a painter, a musician or a knitter, this is a welcoming space to let your creative juices flow.
Anchorage Guerilla Knitters is a group of needlecrafters that create yarn-based installments in public areas.
Hang out at any of the summer street fairs or holiday bazaars to find lots of local crafters. Browse the downtown galleries and shops the first Friday of the month to meet local artists and craft enthusiasts.
See Something Special
Eklutna Historical Part [16515 Centerfield Drive #201, Eagle River] (25 out of downtown Anchorage) contains an unusual graveyard with colorful spirit houses, a combination of Athabascan Native and Russian Orthodox traditions.
You've got to take home some smoked salmon and reindeer sausage!
Inspiration
Inspiration can be found in the nature interwoven through the city. Take a day hike in Chugach State Park [18620 Seward Hwy] (25 minutes from downtown) and soak in a gorgeous view of the city, mountains and ocean. Drive 40 miles south of the city toward the ski resort town of Girdwood [] and experience one of the most spectacular roadside views in the country. You'll see waterfalls, glaciers and wildlife such as dall sheep, moose and bears. It's hard not to be inspired!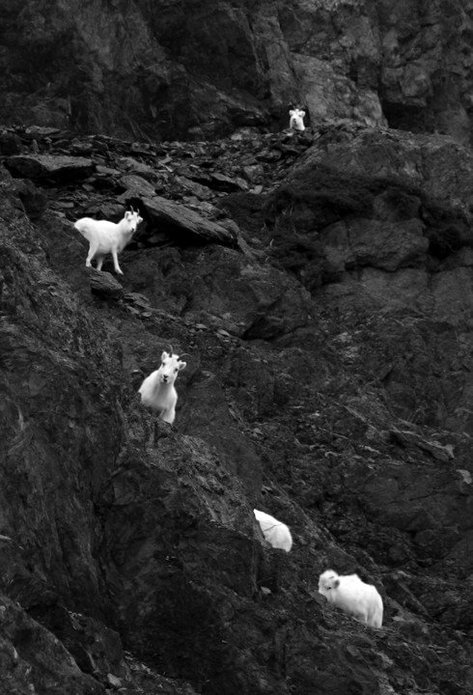 Other sites include Alaska Native Heritage Center [8800 Heritage Center Dr], Anchorage Museum [625 C St], Tony Knowles Coastal Trail, Alyeska Resort and Flattop Mountain Trail.
Point Woronzof [9700 Point Woronzof Road] gives you a beautiful view of downtown Anchorage and the water. Beluga Point along the scenic Seward Highway is a great place for a photo op. If you are here in the winter and have a tripod, you might luck out and see the northern lights, which make for a magnificent photo.