" Huntsville is known as the Rocket City. During the 1960s the pioneering rocket scientist, Wernher von Braun, led Marshall Space Flight Center and the development of the Saturn V rocket that made possible the first steps on the moon by Neil Armstrong and Buzz Aldrin. We have a huge space museum, called the Space and Rocket Center (which I'll talk about below). It's kind of cool living in a place that's known for its space program. We are also home to Antoine Dodson, internet sensation of "Bed Intruder," aka "Hide yo kids, hide yo wife.". And did I mention that as a Southern state, people here are very friendly? :) "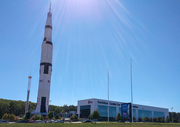 Shop
We have a nice (and fairly new) outdoor shopping center. There are lots of fun shops, Barnes & Noble [2750 Carl T Jones Dr SE #75] book store,H&M [340 The Bridge St], lots of nice restaurants, and a movie theatre. It's definitely a place you want to visit when you visit!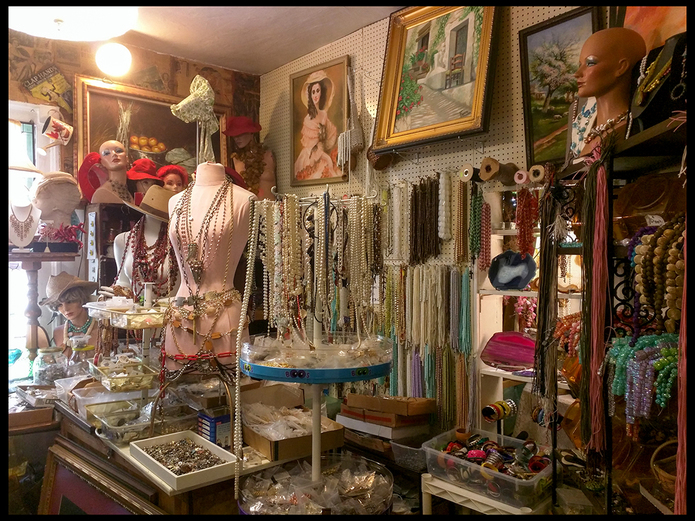 Of course, we have the regular stores like Hobby Lobby [2726 Carl T Jones Dr SE], Jo-Ann Fabric [B, 5900 University Dr NW], and Hancock Fabrics [6275 University Dr NW]. But we have a lot of neat little shops you can buy tidbits at. Such as Mary's [505 Pratt Ave NE] Beads. It's a small house converted into a shop. The place is CRAMMED with beads, jewelry supplies, random tidbits, accessories, and even antique items. It can be quite overwhelming!
Mary's daughter recently opened up a shop next door, called the Odd Drawer [509 Pratt Ave NE]. Over the years, she's collected a lot of things, and now has too many to keep so opened a shop to sell them! Again, lots of tidbits, but mostly more antique, retro, and foreign items. From jewelry, to pins, to little figurines, charms, key chains...and they're all kept in drawers!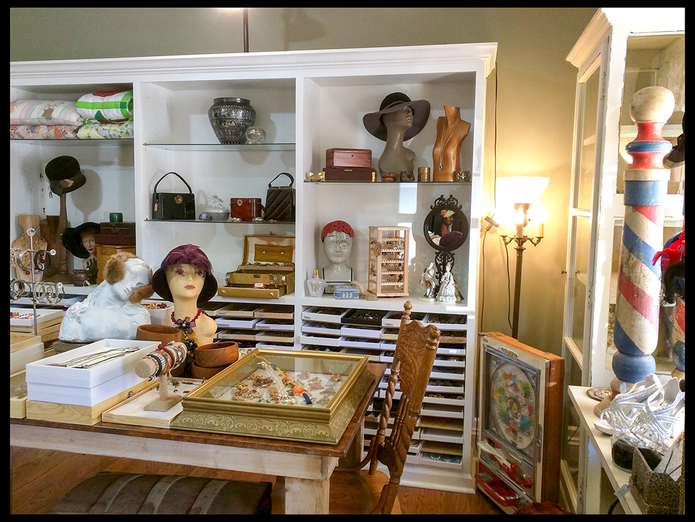 Yes! Huntsville has many places. The best place would be Lowe Mill. Lowe Mill ARTS & Entertainment [2211 Seminole Dr SW] is the largest independent center for the arts in the country. It's a historic textile mill turned arts center, with over 120 working artists, small businesses, restaurants, and live performance venues.
Every Saturday, they have an Artist Market called the Flying Monkey where you can set up a table and sell your arts or crafts.
If you're interested in a more permanent place to sell your things, you can rent booths at various places. There's The Artery [816 Wellman Ave NE], which is a neat little place with fun stuff. I live close by, so usually ride my bike there, and can always find something interesting to take home with me!
There's Art & Soul [5732 US-431, Brownsboro, AL 35741, United States], which I think is a more Southern and homey focused arts place that you can rent space and sell things at. Its a great place to buy unique gifts at!
Eat & Drink
If you visit Huntsville, you must visit Bandito Burrito [3017 Governors Dr SW]! It's a local Mexican place..it's a little run down, but it has that homey feel with an interesting staff and crowd. They have an awesome, delicious menu!
Sandwich Farm [106 Cleveland Ave NW] and Blue Plate Cafe [3210 Governors Dr SW] (a good place for Southern food) are local and very popular places.
Food trucks are a big thing here, and every downtown or big event will have them!
My favorite place is Shinsegae [2701 Patton Rd SW], which is a Korean restaurant. It isn't the fanciest place, but it has the best Korean dishes (and the owner is very nice). They also have an Asian market a few doors down.
Sitar [420 Jordan Ln NW] (which is an Indian restaurant) is very good as well. I like their decorations and music. Their Sunday brunch is the best!
I also like Papa Gyro's [4925 University Dr NW]. I only ever buy the gyros, because they're so delicious!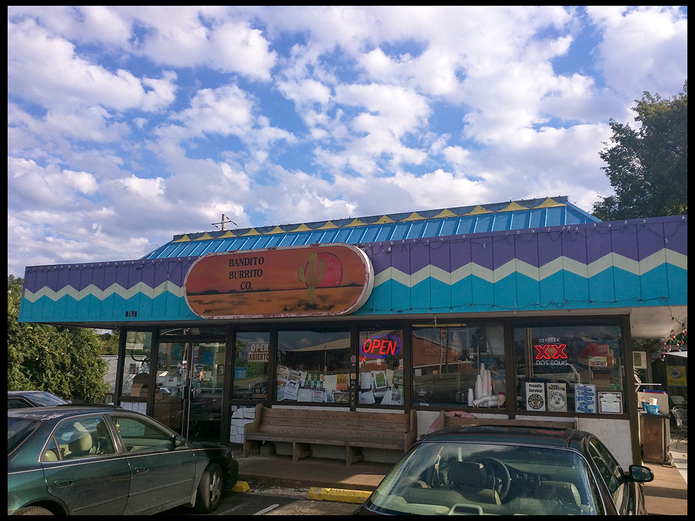 A neat place is Olde Towne Coffee [511 Pratt Ave NE]. It's an old little place with checkered flooring and an outdoor area with gazebos. It looks a little run down, but it has that homey feel. A lot of interesting people hang out there. Someone always has a dog, or is playing chess, or having some deep discussion. People are usually very open and friendly.
A very popular place for sweet treats is Pizzelle's Confections [2211 Seminole Dr SW #4A] (located at Lowe Mill). They hand make their chocolate. The designs are beautiful, and there's such a unique collection.
Lowe Mill also has a very nice tea shop, called Piper & Leaf [Studio 151, 2211 Seminole Dr SW], that is very popular. They have a huge selection of different teas, which they can make hot or cold. You can also buy any of their loose leaf teas.
Another place that is not very well known is Emma's Tea Room [401 Pratt Ave NE]. It's a cute little cottage turned into a fancy tea shop. The Alabama Lolita Coterie has a lot of meetups there.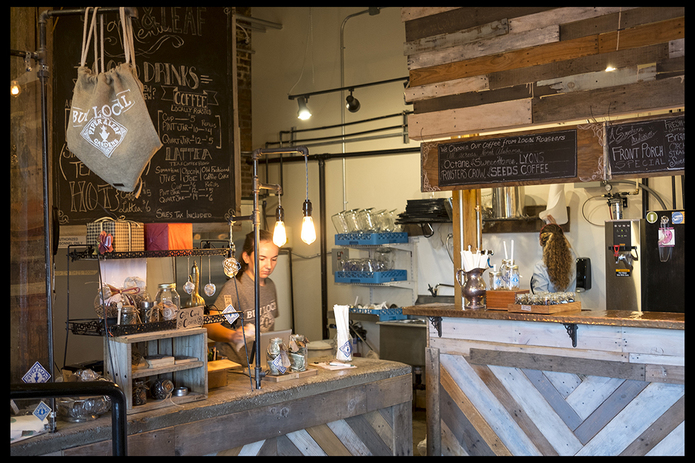 Huntsville has a lot of local breweries that people like to hang out at. A few are Straight to Ale [3200 Leeman Ferry Rd SW], Blue Pants Brewery [500 Lanier Rd, Madison, AL 35758, United States], and Yellowhammer Brewing [2406 Clinton Ave W].
Popular bars include:
Voodoo Lounge [110 Southside Square]. A lot of unique people like to hang out here. They also have a lot of cool bands that come and play
Copper Top [200 Oakwood Ave NE # Q]. I think this place has the best bands come in and play; lots of punk, metal, and rock bands.
Lone Goose Saloon [108 Cleveland Ave NW]. Not really my type of crowd, but you can bring your dog and sit outside, which is nice.
The Nook [3305 Bob Wallace Ave SW]. Has a massive menu of fancy beers. What's nice about this place is it's very quiet and non-smoking. They recently had a renovation, so it's very nice and clean! There's also a fenced outdoor area with trees (and twinkle lights at night!)
Humphrey's Bar and Grill Downtown [103 Washington Street Northeast]. This is a popular place thats in the center of downtown. There's an outdoor area where bands can play, and if you get bored, you can just hop over to another downtown bar.
Craft
There are always people hanging out doing random things in Lowe Mill [2211 Seminole Dr SW] and Big Spring Park, which I mentioned earlier, is a nice place to hang out with friends as well.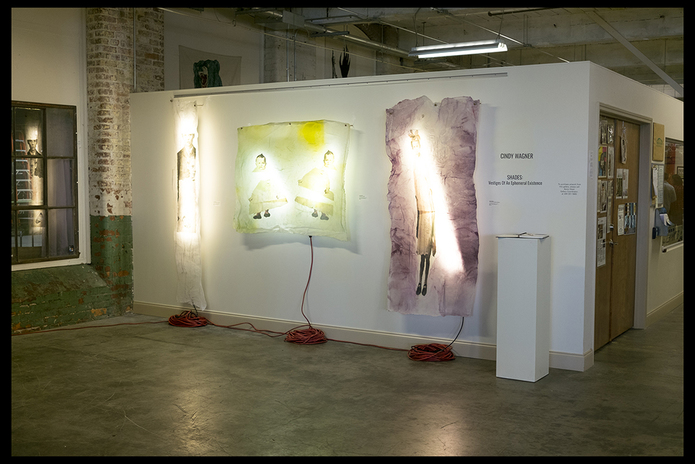 There are many places that have various types of classes and workshops. Lowe Mill [2211 Seminole Dr SW] has a huge variety, including soap making, comic book illustration, pottery, watercolor, painting, film, and more!
Other places that have classes are: The Huntsville Museum of Art [300 Church St SW], Spirited Art [5000 Whitesburg Dr S #130] and Art & Soul Gallery [5732 US-431, Brownsboro, AL 35741, United States].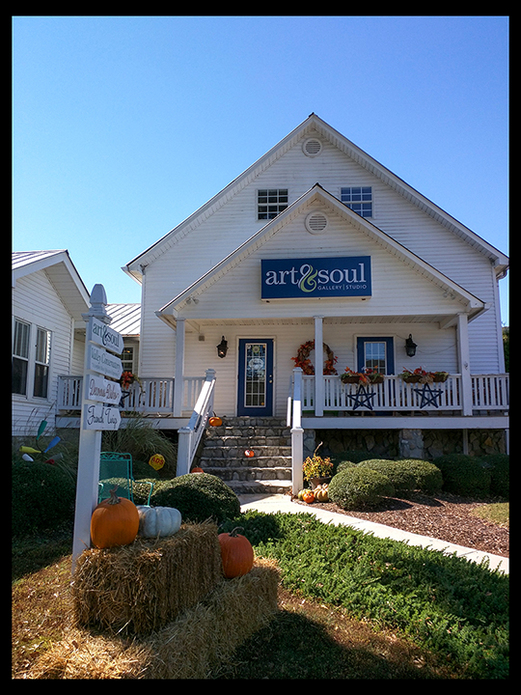 Definitely at Lowe Mill [2211 Seminole Dr SW]. Artists and crafters and your more unique kind of crowd hang out there. Saturdays are usually the best, since that's when the artist market is going on.
See Something Special
Drive by the Eggbeater Jesus. It's a massive mosaic mural on First Baptist Church []. It looks like Jesus' torso on an eggbeater.
A must-see place is the Harrison Brothers [124 Southside Square]. It was a hardware store back in 1897, and is now an arts, fine crafts, and unique gifts store! The store retains its original appearance, and all counters, display shelves, wood floors and light fixtures have been preserved. It's very neat, and definitely a must see!
Maple Hill Cemetery [202 Maple Hill St SE] is a cool place to see as well. It's a very large place with graves dating back to the 1800s. There are so many unique headstones and statues. My favorite is the mausoleum of Mary Chambers Bibb. She was killed soon after she got married, and the legend says she's wearing her wedding dress and is buried sitting in a rocking chair. It is said that if you knock on the wall, Mary's ghost will answer by rocking in her chair for you to hear!
Next to the cemetery is the Dead Children's Playground. When the sun goes down, the ghosts of children buried in the cemetery can be seen and heard...swings moving, phantom footsteps, and laughter, oh my!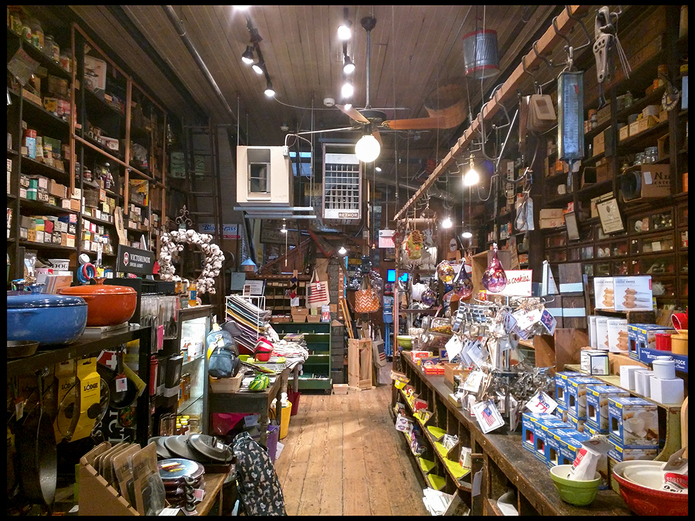 Cotton! You definitely need to drive around until you find a cotton field. You also need some space related paraphernalia. You can find all sorts of things at the Space & Rocket Center [1 Tranquility Base] gift shop or the airport gift shop.
Inspiration
The Huntsville Museum of Art [300 Church St SW] is a good place. But I like to go to Lowe Mill [2211 Seminole Dr SW]... there's a wider range of art, and many unique things. It's ever-changing!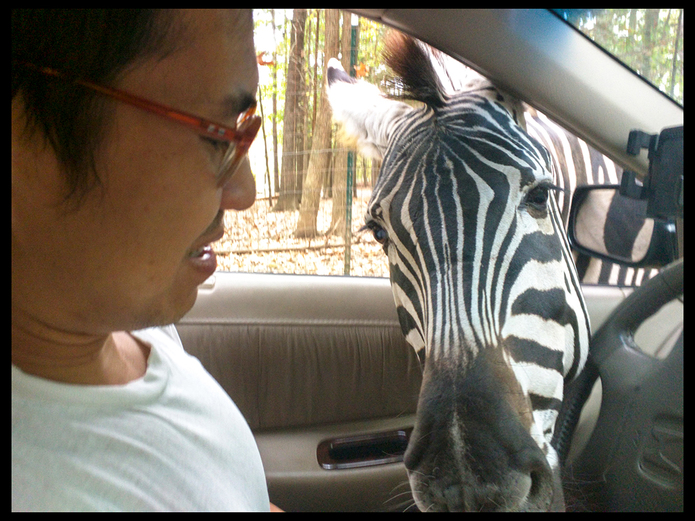 The thing that most people come to Huntsville to visit is the Space & Rocket Center [1 Tranquility Base] (it "serves as the Official NASA Visitor Center for Marshall Space Flight Center and an affiliate of the Smithsonian Institution"). It showcases rockets, achievements, and artifacts of the U.S. space program...basically, a huge space museum!
There are rockets, engines, spacecrafts, simulators, hands-on exhibits, a huge IMAX theater, rides (my favorite is the centrifuge..but everyone likes the space shot), and changing exhibitions that come through.
There's also a Space Camp program, where kids can stay at for a week and experience astronaut training, "missions", experiments, simulators, and more.
My favorite place, though, has to be Harmony Park Safari! It's a drive-through park...you buy a large bucket of pellets, and drive slowly through the park with your windows down, feeding the animals as you go! They have animals like zebras, mountain goats, llamas, ostrich, emus, deer, bison, and more! The taller animals will try to stick their heads in your car before you have a chance to throw to food out to them, so be careful! And mind the llamas...they are selfish and rude! One even stood in front of our car so we couldn't drive!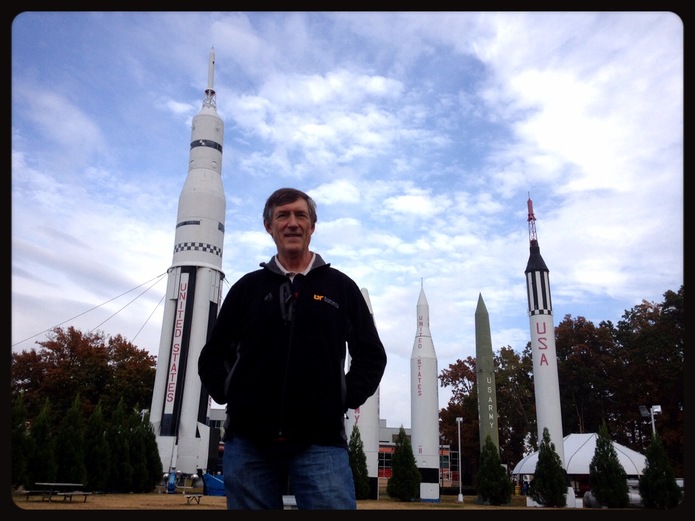 Big Spring Park [] is very pretty! There are ponds with lots of koi and fish (and ducks!), lighted fountains, streams, and lots of space to hang out with friends!
Lowe Mill [2211 Seminole Dr SW], as well, is cool because since it used to be an old mill, it has very unique architecture.
If you like hiking, Monte Sano State Park [5105 Nolen Ave SE] is a cool place to take photos. There's an awesome view (which is a great place to take that touristy photo!) and lots of trails. Nearby is Burritt on the Mountain [3101 Burritt Dr SE], which is a historic place where you can experience 1800s farm life with log cabins, barnyard animals, and Dr. Burritt's mansion.
We also have a Botanical Garden [4747 Bob Wallace Ave SW]. It's very beautiful, with changing attractions. One time it was an Alice in Wonderland theme. It also has a butterfly house!