" The best thing about living in L.A. is having access to everything in such a close radius. They say it takes 20 minutes to travel anywhere in Los Angeles. Of course, that's without the 2 hour traffic. Also, because of the great year-round weather, there are a lot of opportunities to take advantage of being outdoors, especially during the summer months. "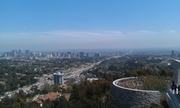 Shop
My favorite shops are: Halloween Town in Burbank, shops at Universal CityWalk in Universal City and Venice Boardwalk at Venice Beach. Also, Ventura Blvd. in the San Fernando Valley, Melrose Avenue in (Hollywood) Los Angeles, and 3rd Street Promenade in Santa Monica are all lined with trendy shops and restaurants. If you're looking for something more upscale, try The Grove or Beverly Center in Los Angeles or Rodeo Drive in Beverly HIlls. Halloween Town [2921 West Magnolia Boulevard, Burbank] is a year-round Halloween-themed costume, gift shop and art gallery. Previously, they had featured gothic "Haunted Mansion" art, inspired by the beloved ride/attraction at Disneyland. 
Click here for The Parlour Gallery's current shows.
Universal CityWalk [100 Universal City Plaza, Universal City] is a great place to go. Not only is it right outside of Universal Studios, but it includes places to eat (from sushi to Dodger Dogs), shop and play. My favorite store is IT'SUGAR [1000 Universal City Drive, #120, Universal City], which is a big candy shop with retro, giant and out-of-the-ordinary candies and novelties. You will definitely feel like a "kid in a candy store" once you pass through their doorway, and step into the sugary goodness and nostalgia.
Venice Beach is a great place to go occasionally to check out the original artwork, creations and entertainment along the Boardwalk. You can even see some of the artists in action. It's not the prettiest or cleanest place in town, but you have to see it at least once in your lifetime. You will be amazed by the people watching alone, if you can handle all of the pot dispensaries and their "pushers". Buy some incense, music, t-shirts and posters. See the bodybuilders at "Muscle Beach"; and Harry Perry, a celebrity from such movies as "Point of No Return" and "White Men Can't Jump". He still skates around Venice, looking exactly the same, wearing his turban and playing his electric guitar. I think you can take a picture with him for 5 bucks.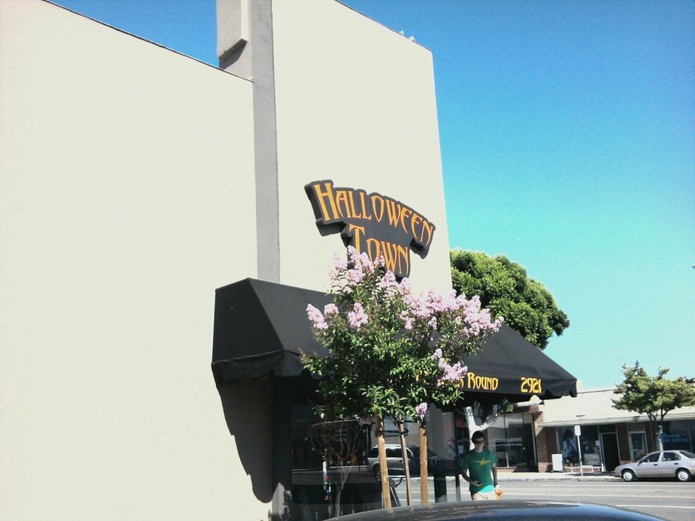 The best commercial art & craft supply stores are probably Michaels [219 North Glendale Avenue, Glendale] and Jo-Ann Fabric and Craft [13323 Riverside Dr, Sherman Oaks]. However, if you get the chance to go to Downtown Los Angeles, there are lots of discounted and wholesale stores and warehouses. A well-rated store that is said to have everything is Moskatels [733 San Julian Street], which is in Downtown on "Skid Row" and owned by Michael's, but it's in a really bad neighborhood. So, if you don't mind risking your life for a good deal, then this is the place. 
One of my favorite smaller stores is Swain's [537 North Glendale Avenue, Glendale] Art Supplies in Glendale. I was also lucky enough to find an adorable, charming little place called, Carter Sexton [5308 Laurel Canyon Boulevard, Valley Village] Artist Materials in "NoHo" (North Hollywood Arts District).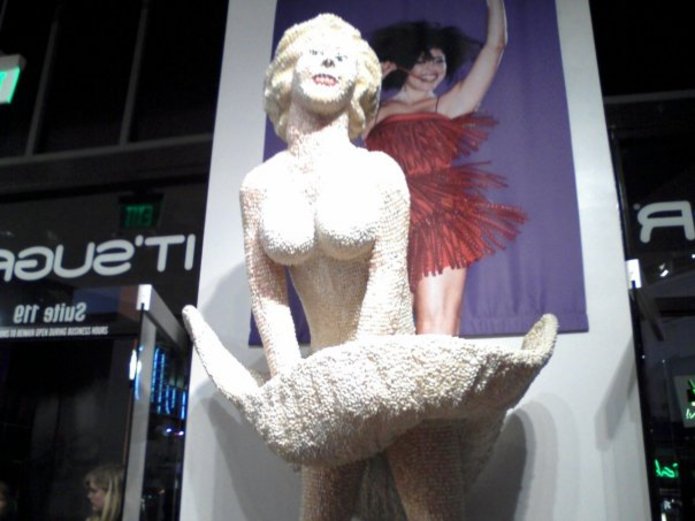 If you're looking to sell your handmade items, some cities hold an annual Arts & Crafts Show. There's also swap meets, farmer's markets, festivals and consignment shops.
Eat & Drink
Most Angelenos will admit to being "foodies". We love our sushi, Mexican food, pho, microbreweries, food trucks, juice bars, health food, gourmet coffee, cupcakes, macarons and frozen yogurt. You will find that it is not unusual for restaurants to offer gluten-free options and be vegetarian friendly. There are so many great restaurants, pubs and eateries to try, and every ethnic cuisine imaginable, that you will never get bored having the same thing. It's impossible to represent everywhere in Los Angeles, because there are new places, with a gourmet twist, popping up all of the time.
I recently tried a new place in "Noho" called, Bow & Truss [11122 Magnolia Boulevard, North Hollywood]. It's a Latin Cuisine Restaurant/Bar, with a great outdoor space to enjoy the warm California nights. Twinkle lights adorn the patio and small wooden tables with delicious food and drinks.
The vegetarian Paella Verde was delicious and flavorful, as were the Margaritas. We also ordered some Fig Bread that was served with Bleu Cheese Butter and Balsamic Vinegar. It was originally going to be our appetizer, but the sweetness of it was more appropriate for dessert, so we saved it for last and enjoyed it with a great cup of coffee. So good.
Another favorite is Border Grill [445 South Figueroa Street] in Santa Monica. This colorful "Modern Mexican" restaurant, as they like to call it, is owned by renowned chefs Mary Sue Milliken and Susan Feniger from Food Network's cooking show, 2 Hot Tamales. I like to call it "fresh-mex". Everything tastes fresh and delicious from their plantain empanadas, to avocado tacos, to freshly made margaritas and red sangria, to their outstanding Mexican coffee. It has a great relaxed and fun ambiance. It's a cool place to go for drinks and appetizers at Happy Hour.
These other 2 great and well-loved Mexican Restaurants have also been frequented by celebrities: Casa Vega [13301 Ventura Boulevard, Sherman Oaks] in Studio City and El Coyote [7312 Beverly Boulevard] in Los Angeles. Both places have an excellent atmosphere and delicious food and margaritas. 

One of the junk food staples in Los Angeles is the Original Tommy's [2575 Beverly Boulevard] World Famous Burgers, which is lovingly referred to as just Tommy's. Their chili is standard on all of their menu items: burgers, hot dogs, tamales, French fries and even breakfast sandwiches. It is good "stick-to-your-ribs" comfort food. If I go there, I'm ordering a chili cheese tamale with pickles and chili cheese fries, oh yeah. Your body might hate you later, but your mouth will be happy for a while. Another California original that you don't want to miss is Bob's Big Boy [4211 West Riverside Drive, Burbank] and its specialty burger of the same name. You much wash your burger down with a cherry coke. The hot fudge cakes are pretty gosh darn good, as well. Enjoy the 50's décor of this retro diner, and enjoy a vintage car show every Friday night, complete with car hops. (Another celebrity sighting location).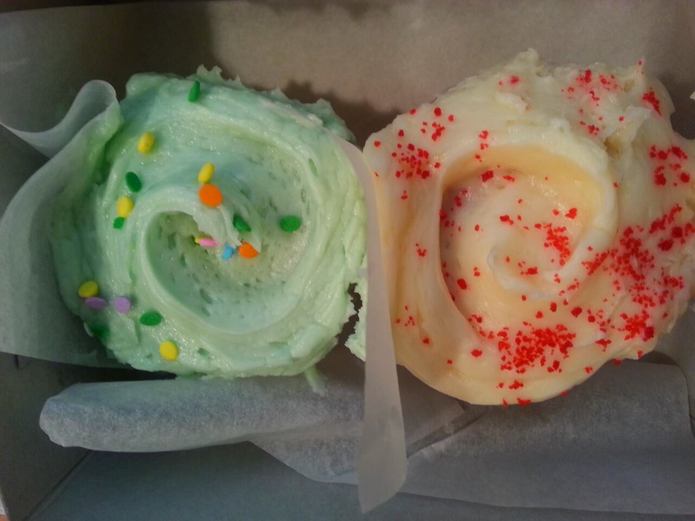 Cupcakes and frozen yogurt are a big thing here, and you can find gourmet cupcake shops all over L.A. Two of my favorite cupcake shops are retro-homestyle SusieCakes Bakery [3500 North Sepulveda Boulevard, Manhattan Beach] in Studio City (and other locations) & Food Network's "Cupcake Wars" Winner, Bake You Happy in Valencia, but Sprinkles [735 South Figueroa Street #210] is a very popular one that I actually haven't tried, yet.
There are a lot of adorable gourmet cafes with outdoor seating. One of my favorites is Olive & Thyme [3899 W Riverside Dr, Burbank] in Toluca Lake. It's such a cozy and charming place with great food. I cannot stop myself from ordering the same thing every time. Their Mezza Platter served with Pita Bread is unbelievable. Something about that homemade harissa has me hooked.
Several of these places have been created by people who have participated in or won competitions on Food Contest reality shows, like Sweetsalt [10218 Riverside Drive, Toluca Lake], which is also in Toluca Lake. Their storefront is reminiscent of an old fashioned bakery. These types of places seem to draw a lot of the studio crowd, since they are near the television and movie studios.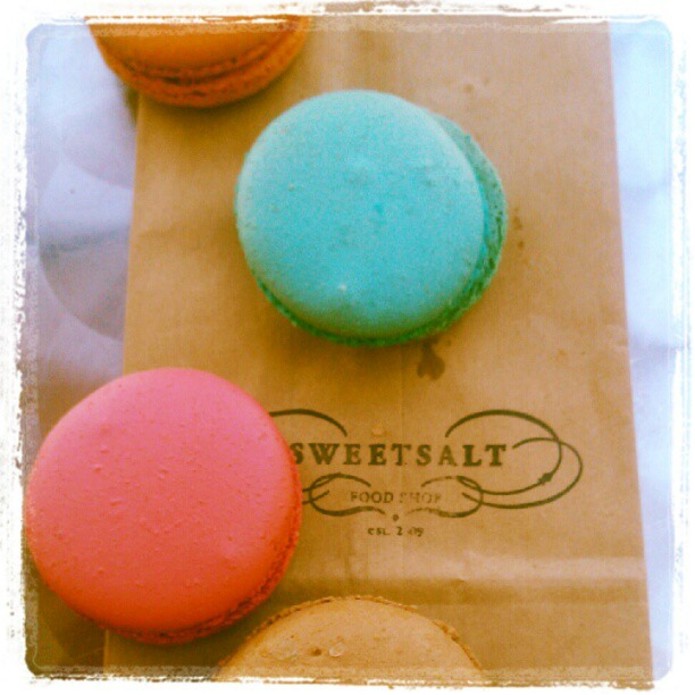 For a really unique experience, go to The Edison [108 West 2nd Street #101] in Downtown Los Angeles. This used to be an old power plant, but is now a converted steampunk bar and restaurant with a 1920's influence. They are frequently visited by the absinthe fairy and great entertainment, like the Yard Dog's Roadshow.
Craft
We currently have a lot of "wine & paint" places popping up all over town, like Paint and Sip Studio LA [351 South La Brea Avenue #3] and this is a blast! Bring your own wine (or beverage of choice) to this particular place, and they provide the canvas, materials and instruction. It's a great place to socialize, create and relax. You can choose the painting that you want to do from their online calendar. We did one called, "Stroll in the Rain".
See Something Special
There are a few odd and quirky places to go and see, but during the summer months, one of the best is Hollywood Forever [6000 Santa Monica Boulevard] Cemetery in Los Angeles. This cemetery can be seen in the movie "Valentine's Day" and is home to deceased legends like Johnny Ramone, Rudolph Valentino, Bugsy Siegel, Mickey Rooney and Fay Wray to name a few. Bring an elaborate or simple picnic (including adult beverages) and a blanket, a small donation to get in, and enjoy a DJ playing music before the movie begins. Get your photo in a movie-themed photo booth, then watch a classic movie under the stars. You will see many people dressed in costume, according to which movie is playing. Make sure to get here early. You will need to find parking and stand (or sit and enjoy drinks) in line approximately 2 hours before the gates open.
One of the most fun and enjoyable experiences of my life was taking a Safari Ride at the Malibu Winery. While on the safari, you can feed the animals (zebras, water buffalo, llamas and camels) carrots, and ride through the beautiful vineyards, stopping at picturesque places along the way. Mid-way through, you will have a small wine tasting and snack. Once your tour is done, you will be dropped off across the street at their tasting area and picnic grounds. Bring a nice picnic and blanket, purchase a bottle of Semler Cabernet Sauvignon (or your favorite vintage) to enjoy, and listen to a local band play. This whole place is a giant photo op, and is great for special events or occasions, and can accommodate a small or large group.
If you want to see a really odd and creepy place, then you can head over to the Museum Of Death [6031 Hollywood Boulevard, Hollywood]. This place has a dark, heavy energy and houses: coffins, taxidermy, death photos, cult items (like from the "Heaven's Gate" cult), serial killer art and other death-related oddities. If your stomach (and heart) can handle looking at really horrific and graphic photos, then it's worth seeing once. You just won't need to buy the season tickets. I was really interested in seeing the serial killer art, but the creepy hand-drawn, sexually explicit birthday cards by John Wayne Gacy will make your skin crawl.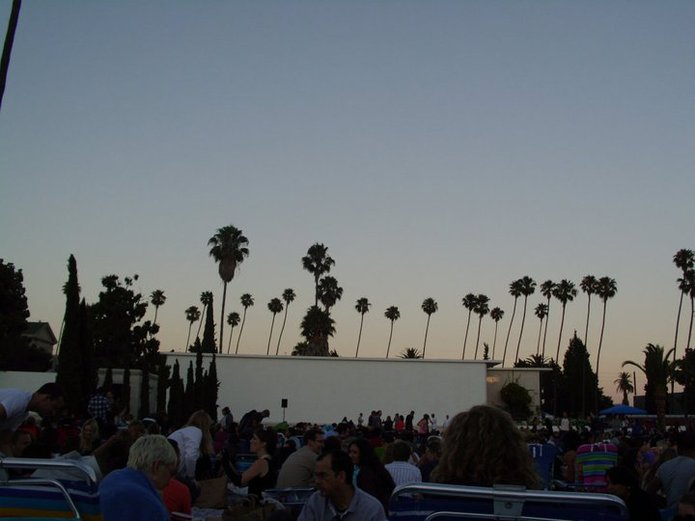 I would say that the best souvenirs to take home are photos and ticket stubs of places you've experienced. Try a new cuisine or local treat. Buy a small piece of signed, original artwork directly from the artist. These treasures are ones that will stay with you forever. It's not out of the question that you may see something unusual. Be ready…and enjoy the adventure!
Inspiration
Since L.A. is the heart of the television and movie industry; you can tour the studios, sit in the audience (for free!) and see shows being taped like The Tonight Show with Jimmy Fallon, Jimmy Kimmel or your favorite game show or sit-com. You can also visit local T.V. and movie filming locations. 
A friend and I did a fun, self-guided driving tour of the original Halloween (1978) filming locations, which was mostly based in the Hollywood and Pasadena areas. 

To be inspired; go to the beach at sunset, or visit one of our great Art Museums or galleries. The Getty [6300 Wilshire Boulevard], LACMAt [5905 Wilshire Boulevard] and MOCA [250 South Grand Avenue] are my faves. At LACMA - Los Angeles County Museum of Art [5905 Wilshire Boulevard], I was lucky enough to view some amazing exhibits, including one in particular called, "In Wonderland: The Surrealist Adventures of Women Artists in Mexico and the United States" in 2012. It was truly a memorable experience of a lifetime. This exhibit displayed works of Frida Kahlo and other great women artists. It was an emotional experience standing in front of "The 2 Fridas", and becoming mesmerised by it.

 
Another excellent exhibit at LACMA was the Tim Burton Collection, which included so much great stuff: Johnny Depp's Edward Scissorhand's costume, the Charlie and the Chocolate Factory burned animated dolls, original drawings and tons of other creations and other movie related items. Unfortunately, there were no photos allowed inside…bummer. Keep an eye out for other amazing exhibits. One of the perks to attending a LACMA show, is their great outdoor bar called Stark Bar. You do not want to miss out on their Specialty Drink, "Ginger Rogers", made with an intoxicating ginger and mint combination. I still dream about it on occasion.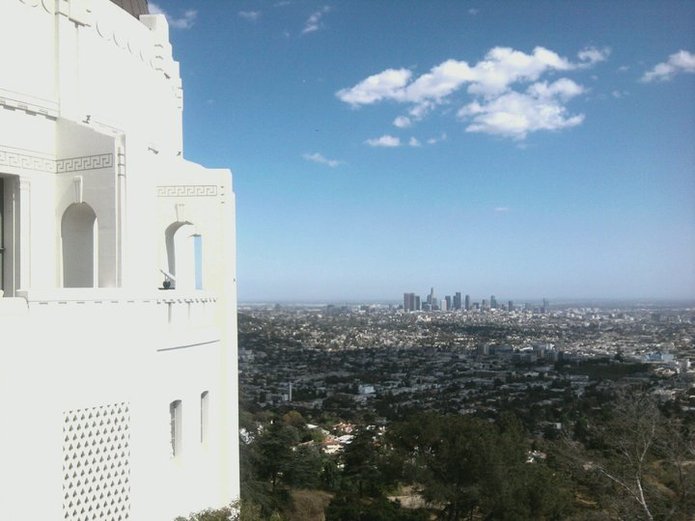 The top non-craft or non-art related attractions would be: Hollywood [Hollywood], The Griffith Observatory [2800 East Observatory Road], Los Angeles County Museum of Art [5905 Wilshire Boulevard] (also, during Halloween Horror Nights), Hollywood Bowl, the Beach, Santa Monica Pier, Malibu Winery, Dodger Stadium, Staples Center and surrounding areas.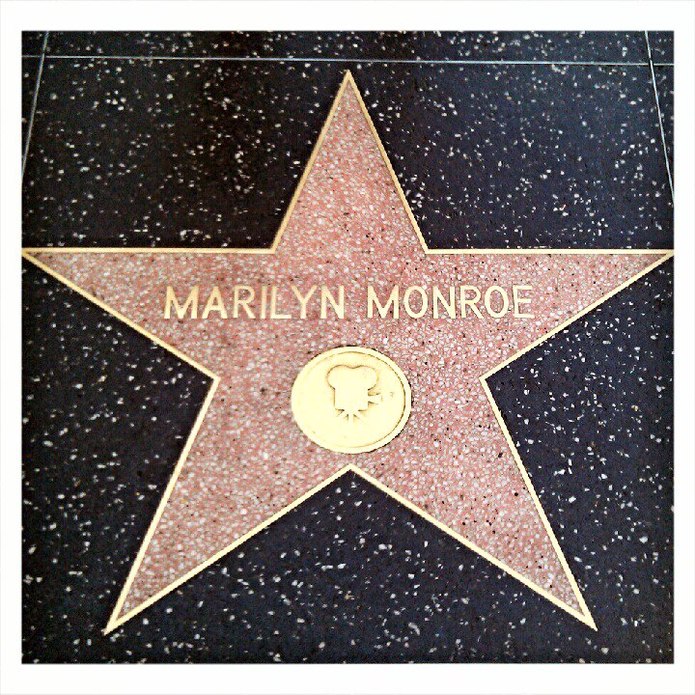 You should definitely get your picture taken with all of the aforementioned places, as well as: the Hollywood (Sign, Walk of Fame, hand and footprints at the Chinese Theatre, Kat Von D's "High Voltage" Tattoo Shop & "Wonderland" Art Gallery), a real-life celebrity and the Ocean.