" The best thing about living in Los Angeles is the endless activities, shopping, and entertainment for everyone! This city is one of the best for tourist attractions and for people who like to go out partying and there's always something to do! "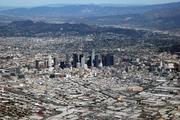 Shop
I am a huge anime fan and that's why I head to Anime Jungle [319 E 2nd St #103] to buy all my anime related toys, figurines and posters! You can even sell your figurines and dvds if you wanted to make extra money. A very convenient program if you ask me! :)
Whenever I want to shop for thrift buys, I go for Daiso [621 S Western Ave], the Asian thrift market in the Little Tokyo shopping mall. Almost everything there is $1.50 and they have a wide selection of quality snacks, makeup, home decor, dishes and even art supplies to help the crafters in need!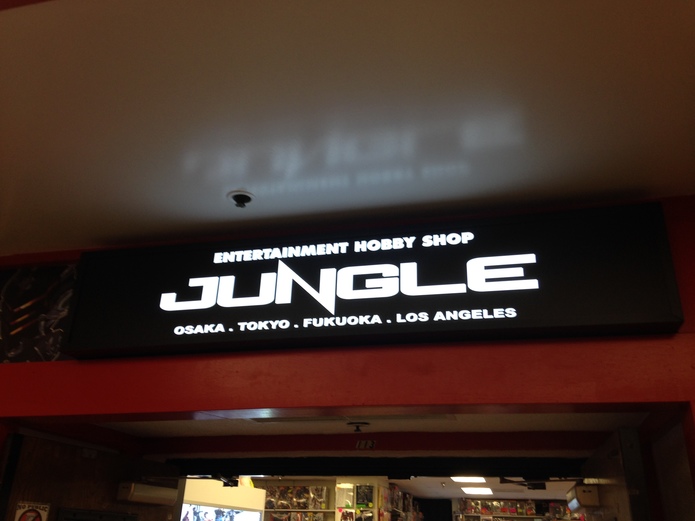 I find almost everything I need to get craftwise from Michaels [4687 Firestone Boulevard, South Gate] arts and crafts store. I mainly go to purchase jewelry findings, beads, resin and wiring tools.
Also, whenever I want to find unique crafts such as charms, findings and ribbon, etc I go to Daiso [621 S Western Ave], the Asian thrift market.
But if I need to buy fabric to make a costume or outfit and don't want to spend a lot of money, I go to Sas Fabrics [13500 Hawthorne Boulevard, Hawthorne] because all of their fabrics, trims and accessories cost half the price of a regular fabric crafting store.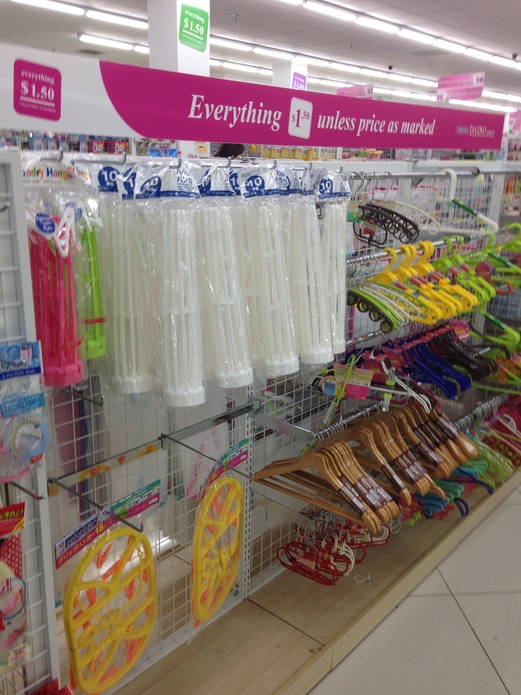 Los Angeles is also known for their huge events at the Los Angeles Convention Center [1201 S Figueroa St]. Most of them are dedicated to the Anime and geekly fanbase. Artists can sell their handmade geek and jewelry items in the artist galleries whenever an event occurs. You can rent a booth and bring your own handmade goods to sell and even buy other sellers art!
Eat & Drink
I go to the Little Tokyo plaza a lot for many things that I like to do. One of them, of course would be for the dining experience. My favorite restaurant that I would recommend would be the Shin-Sen-Gumi Hakata Ramen [1601 Sawtelle Blvd] on Central Avenue. The place gives you a variety of toppings to mix with the soup as well as choosing the sturdiness of the noodles. You can choose so many things to put in your ramen. I like to add boiled egg, crispy onions, sesame seeds and bacon. Yes. you heard correct... bacon!
But if you rather something that's far from the asian cuisine, then I would recommend Pink's Hot Dogs [709 N La Brea Ave] on La Brea Avenue. A very cool experience & the dogs are really good. You will usually see long lines, which isn't an indication alone of good food, but surely can be one of them. The waiting on a normal day ranges from 30-45 minutes but is well worth it because of the deliciousness to come with the experience and it's open 24 hours! They have TONS of crazy concoctions including the pastrami burrito dog and the tamale dog. but I opted for a good ol' nacho cheese chili dog with onions since it is one of my favorites.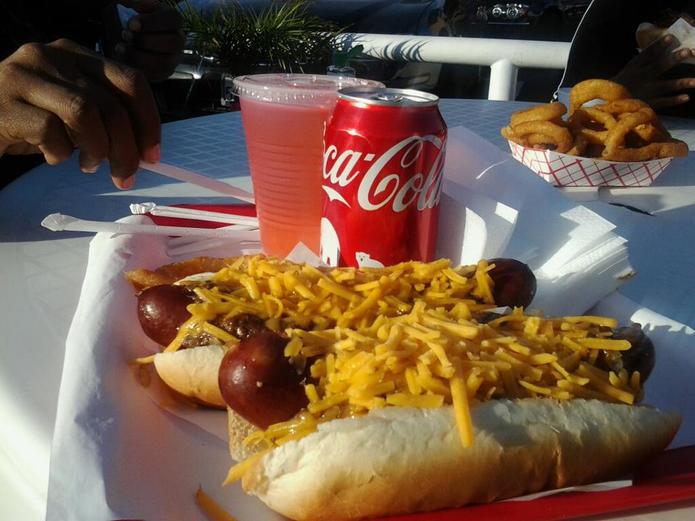 One of my favorite treats to get while visiting Downtown would be the frozen yogurt. Cherry on Top [333 S Alameda St] which is located on Alameda street, is the best place for frozen yogurt because it has a wide selection of topping you can add as well as the yogurt flavor itself. you can choose up to many flavors such as regular, vanilla, green tea, strawberry and even coffee flavored. I like topping mines off with almonds, mochi, boba, chopped fruits and cereal to give it a nice colorful effect. Now, this place doesn't just have frozen yogurt. It's also know for their amazing bubble teas, smoothies and even macaroons that you can take home and enjoy anytime!
You can also head to Beard Papa's [860 South Baldwin Avenue, Arcadia] sweets cafe for delectable, affordable cream puffs. it is right next to cherry on top and some of cream puffs have seasonal flavored filling such as strawberry and banana for spring and summer. and they change throughout the year but there isn't one that you wouldn't like in my opinion..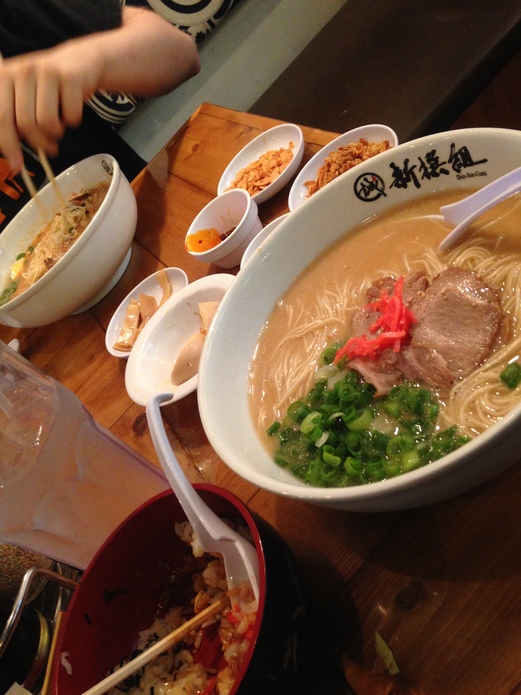 The Far Bar [347 E 1st St] is a favorite in LA. Somewhat modern with Asian styling and a very high ceiling. The chairs at the bar are super comfy and they have a couple tv's for your enjoyment with an outdoor patio in the back. Cool, relaxing spot for a drink. Large cafeteria style tables/seating in the middle, with more intimate tables on the sides. The bar display is grand - organized, spot clean, and plentiful. Bartenders are fast and friendly. And the drinks and food are affordable too.
Craft
One of my favorite places to sit and craft would be the Lake Balboa/Anthony C. Beilenson Park [] located in Van Nuys. Very spacious and relaxing atmosphere of the Cherry Blossom trees that bloom during spring. It also has a large lake where you can feed the ducks that live there as well as a flowing creek of water that glistens in the sun. So much to see and be inspired by.
My second favorite crafting spot would be the Grand Hope Park [919 S Grand Ave] on Grand Avenue. It's just a small park smack dab in the middle of the busy city yet it is still a peaceful environment with beautiful lush trees, flowers and a fountain. It is also next to the Fashion Institute of Design & Merchandising where you will discover a lot of fashion majoring students taking part in a lot of activities which I find also inspiring to the crafters at heart.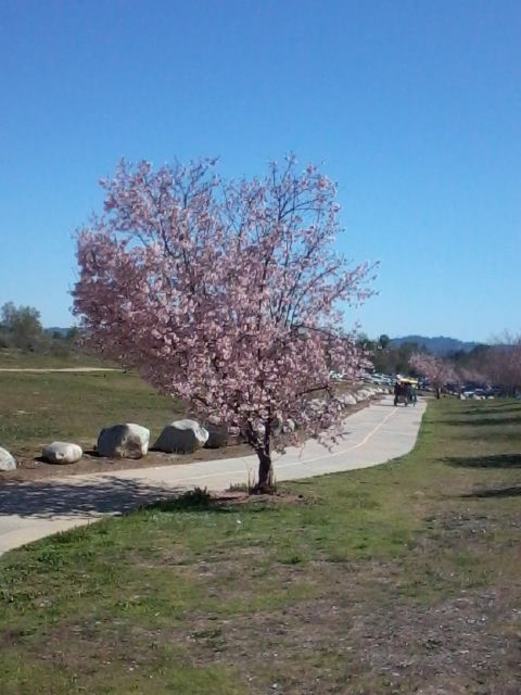 There is a craft group that I like to meetup with every once in awhile in West LA called the Sewing, Crafts, & Creative Projects @ Los Angeles. We usually meetup once a month at the St. Bede's Church [215 Foothill Boulevard, La Cañada Flintridge] on Grand view blvd. The group is all about meeting new creative friends while finishing projects you have not completed at home but would like to share with others. It also a great meetup to ask craft advice to help others in need of perfection.
Starbucks [120 S] may be a coffee shop but it's also home to many crafters and writers that like to share their ideas with new friends over a cup of joe. I've met so many like me there and kept in touch.
Another place I like to meet crafty peeps would be Jo-Ann Fabrics and Crafts [2115 W Commonwealth Ave, Alhambra] store. For some reason, I seem to be one of the many shoppers that people come to for advice and I don't even work there! I guess I just give off a crafty vibe which I'm not complaining of course. But there always seems to be creative shoppers there that needs a little friendly advice for their projects
See Something Special
For the gamers out there. If you'd like to check out some geek art that stands out, I would definitely recommend the World 8 [1057 S Vermont Ave] game shop on Vermont Avenue. They not only sell games and accessories but also keep up with their interior decorating. some to me Mario inspired. My favorite thing to see in the store is the hanging Piranha Flower that dangles over your head. Don't let it eat you!
The REEF [1933 S Broadway]/ LA Mart on Broadway avenue is only open to wholesale trading for interior designers but if you look around outside, you'll see a giant chair that's been built outside of the building over the parking lot. 40 foot tall and weighing 24 tons. Said to be the Largest chair in America at one point. But I think Missouri has them beat after the year 2008. Still a site to see though!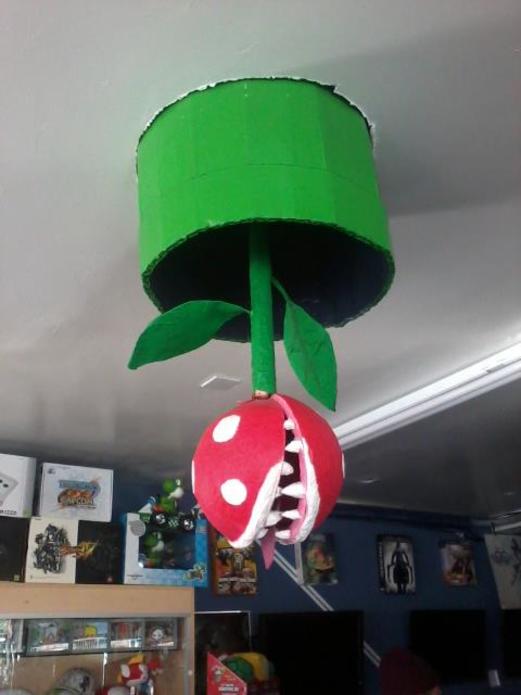 When I last went to purchase souvenirs on my last LA visit, I never thought that boxed water could be a thing until I discovered it at the Marukai Market [123 S Onizuka St. #105] on Onizuka st. Very rare and affordable. Although it doesn't really taste any different than if I were to have bottled water. Could be useful for a prank though. :P Don't forget to also pick up some treats while you're there! My favorite sweet thing to get would be the green tea or strawberry flavored kit kats. they aren't sold anywhere else except for Marukai markets and Japan itself so it's always a good buy. You should also try the green tea oreos. I wouldn't think they would go good together but if you are a green tea and chocolate fanatic then you will love these. I promise!
Inspiration
A lot of student artists as well as those that seek knowledge or art that was created in Historical periods as well as modern art of today, find themselves at the Los Angeles County Museum of Art [5905 Wilshire Boulevard]. The largest Museum in the Western United States. They have paintings, sculptures, digital art as well as live band music that gives you an idea of how music in the past use to be depending on the era that they choose to play.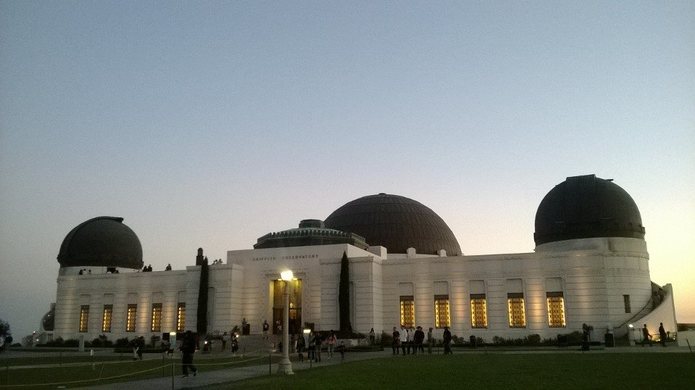 My favorite Los Angeles attraction would be the Little Tokyo Village Plaza [335 E 2nd St]. It is one of only three official Japantowns in the United States. The Japanese American Cultural & Community Center [244 S San Pedro St] is located in Little Tokyo, as well as the Japanese American National Museum [100 N Central Avenue]. So that's always something to consider if you wanted to learn more about how the Japantown came about here in the city.
For those that wish to learn more about science and space should definitely check out the Griffith Observatory [2800 East Observatory Road]. It is a popular tourist attraction with an excellent view of the Hollywood sign, and an extensive array of space and science-related displays. Admission to the building and grounds of Griffith Observatory is free of charge. Planetarium shows at the Observatory are generally from 12 p.m. to 10 p.m. on weekdays and 10 a.m. to 10 p.m. on weekends. A small fee is charged to see some of the planetarium shows but it is worth the money to see if you want a visual of our galaxy!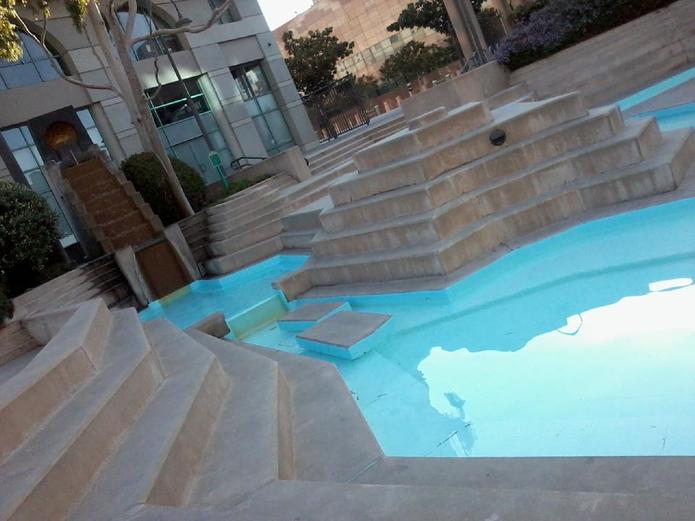 Taking photos during your visit to LA is simply a must. especially if you are on the way to visit the famous Hollywood Sign located in the Hollywood Hills of the Santa Monica mountains. However The sign is located on rough, steep terrain, and there are barriers to prevent unauthorized access. So you can only get so far to the sign. I have a photo that I took that shows how close I got to see it myself. Still, you should be able to get a good shot if you are right under where the sign's location meets or you may even be lucky to snap one from the side of the Griffith Observatory [2800 East Observatory Road] as you're heading uphill. Just be prepared and bring lots of water to stay hydrated because it is a steep hill.