" Ocala is known as the horse capital of the world. Every year primarily during January to April people come from all over the world to buy and train horses. Several of the horses have gone on to win the Triple Crown and the Kentucky Derby. "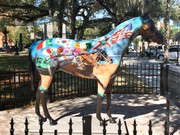 Shop
If you have the time to drive around town you can always find what you are looking for because Ocala is full of stores. Although most of the shopping is chain stores if you go to Downtown Ocala you can find some hidden treasures. Jezebels [56 SE 1st Ave # 102] in downtown offers vintage clothing that's cute.
If you are looking for craft supplies in Ocala most people shop at the main chain stores. We have Michaels [2701 SW College Rd #700], Hobby Lobby [2400 SW College Rd], and Jo-Ann Fabrics [2405 SW 27th Ave]. The Bead Strand [#1510, 4414 SW College Rd] specializes in all things that deal with jewelry making and offer beads that you may not find at the chain stores.
Crafters can sell their homemade items at the Farmer's Market [8405 SW 80th St] in Downtown that's every Saturday. Also in Downtown from the months of September to May the first Friday evening of the month is the Artwalk. Many crafters line the streets of Downtown with their goods. There is also the Annual Arts Festival that is held every fall for crafters to display and sell their work.
Eat & Drink
In Ocala one of the most popular places to eat is Mojo's [4496 Southeast 100th Street, Belleview] they offer a variety of food that is Cuban-American. On weekends various live bands will come out and play in the evenings. Another great place is Stella's Modern Pantry [20 SW Broadway St]. They offer a great variety of salads and sandwiches.
Located around the corner from Stella's you can go to Ocala's Chocolates & Confections [104 E Fort King St] to grab all types of chocolates and fudges.
One of our favorite places to grab a drink is Gator's Dockside [3920 SW 42nd St]. They have a great selection of food and always have drink specials. If you want a place a bit more mellow The Corkscrew [16 SW Broadway St] offers a nice place to sit and grab a glass of wine or beer. They also occasionally have live music.
Craft
There are many places that a person can sit and enjoy the Florida weather. If you want to go to the park then Tuscawilla Park [300-899 NE Sanchez Ave] is a great place to go. You can also sit in Downtown Ocala in the square.
If you look closely into Ocala there are quite a few groups and organizations for people to craft. Master The Possibilities [8415 SW 80th St] is an organization that provides a variety of classes for people to take. The local community centers and churches also provide different groups and clubs.
One of the best ways to meet crafty friends in Ocala is to go the various classes that interest you or go to one of the craft shows. Painting with a Twist [4414 SW College Rd #370] is a place where you can go and paint and socialize.
See Something Special
If you have the opportunity to drive around Ocala you will have to opportunity to see all the various horse farms. If you go to HITS Post Time Farms between January and March you can see where they hold one of the largest horse shows in Ocala. Also the Ocala Breeders' Sales [1701 SW 60th Ave] is also one of the main locations for the horse sales.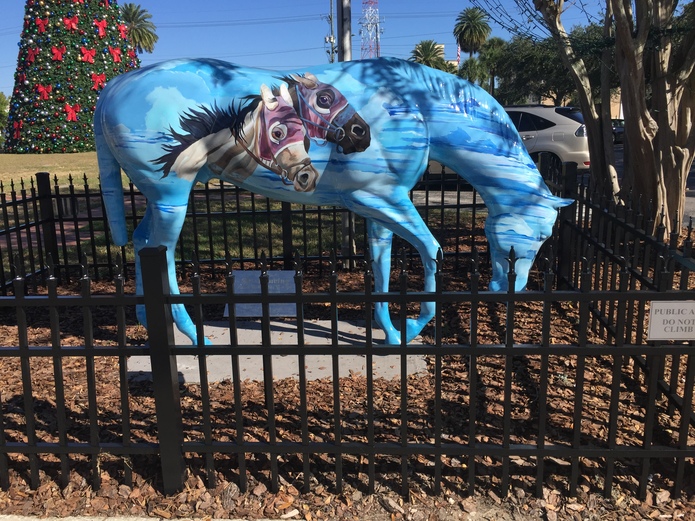 You can't leave horse country without taking home any type of souvenirs with a horse.
Inspiration
The Appleton Museum [4333 E Silver Springs Blvd] is a great place to go a see art. They also offer a variety of art classes.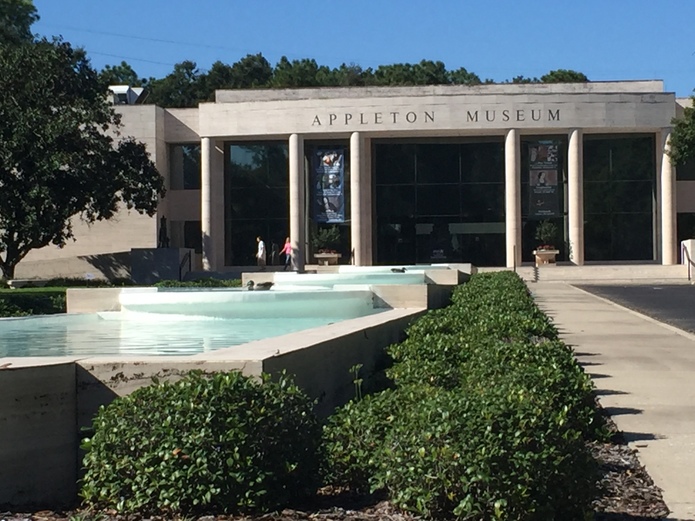 Located next to the Appleton Museum is the Ocala Civic Theatre [4337 E Silver Springs Blvd]. They produce a wide variety of shows for the community to see. They also offer classes for those interested in working in theatre. There is also tThe Canyons Zip Line and Canopy Tours [8045 NW Gainesville Rd] where you can go horseback riding or go through the canyons on a zip line.
When people come to town they enjoy taking pictures with the various horse statues that are scattered about. There are some colorful ones in Downtown and some of the various businesses also have horse statues.