" The best thing about Tampa Bay, FL is that it is a big city. There are always new people to meet and lots of activities to do. Tampa Bay has a lot of annual events and weekend events all year 'round. And a few theme parks... Busch Gardens, Adventure Island, MOSI Science Museum, and Lowry Park Zoo. There are lots of shopping centers and weekend farmers markets and flea markets! And! The beach! The weather here is almost always beautiful! Even during the afternoon rains of the summer season. The natural plants here are palm trees and tropicals! "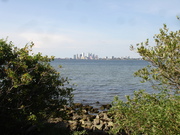 Shop
ABC Thrift Store [3008 North Rome Avenue] and Sunshine Thrift Store [4304 South Dale Mabry Highway] are my favorite stores. I go there weekly. Tampa Bay also has a lot of large chain stores. The best places to find craft supplies in Tampa Bay are the chain stores. Like... Hancock [1112 S Dale Mabry HWY], Michaels [3804 S Dale Mabry Hwy, Ste A], Jo-Ann's [11215 Causeway Boulevard, Brandon]. But I find a ton of my supplies at the thrift stores!
Tampa Bay has several farmers markets, etc. There is a section of Tampa called Ybor City [Ybor City]. This is where the local artist gets together and have fairs every weekend. Some of the churches here have annual craft fairs, too! Also, Flea markets are a great place to sell handmade crafts!
Eat & Drink
Tampa Bay has a lot of chain restaurants, but there are a lot of small ones too! My favorite restaurant is in south Tampa and is called, Mamas Kitchen [9312 North Florida Avenue]. Cuban sandwich restaurants are very popular here.
Craft
The local County Recreation Center [8301 Woodbridge Boulevard] does have arts and craft classes of all kinds. From stained glass to scrapbooking. They do cost money, but are very educational.
A great place to meet other crafty people is in Ybor City [Ybor City], arts and craft fairs, or the farmers markets.
See Something Special
Bayshore Walk [Bayshore Blvd] is one of the longest sidewalks. It starts in South Tampa and ends Downtown. This is where they hold the annual Gasparilla. Gasparilla is a parade that celebrates when the pirates invaded Tampa Bay. This parade has been going on since 1904.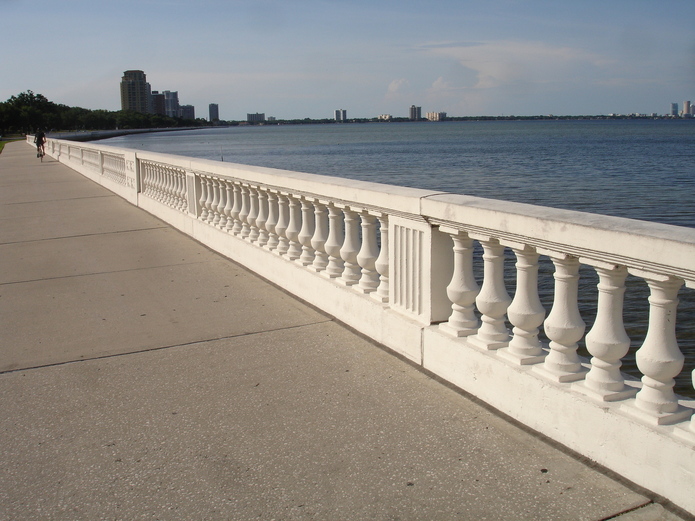 Living anywhere in Florida you can find souvenirs. The most popular are post cards, sea shells, and key chains that read, "Tampa, Florida".
Inspiration
There are several places I like to go to get inspired. One is Ballast Point Park [5300 Interbay Boulevard]. It is on the bay and has a pier. There is also a community center building, child's park, and horses. Another place great for inspiration is Picnic Island. It is in South Tampa and is on the other side of the bay. It features plants, boat ramp, field, park, and a beach. This is a very popular place for parties, but on the weekdays is very quiet. Sitting in the sand at Picnic Island is very relaxing and inspirational. And The Florida Aquarium [701 Channelside Drive]. Which is a beautiful large aquarium full of sea life.