" Tampa has an amazing and extremely diverse culture, kind of like a melting pot of different ethnicities. You can see the diversity in the architecture, the restaurants, museums, theatres, musical venues, and the different Ethnic Society Clubs with in the Bay Area. "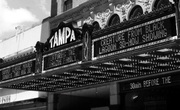 Shop
I am partial to small local businesses, I like that there are big "craft and sewing" stores where you can purchase things, but small and local is the way to go here. Top Place is an Upcycle Arts and Crafts Thrift store; The Upcycle Trading Company. The Owners of the store, Morgan Abdallah and Michelle Stolz, had a vision and a goal to bring craftiness to everyone at a price that everyone (even children) can afford. They offer a material exchange program; there is Pay as you wish pricing as well and is a fabulous place to purchase handmade items and gifts from created and handcrafted by LOCAL ARTISTS!
This is the only resource in the Tampa Bay Area for Indie Artist, designers and crafters to find materials that can be repurposed and made anew. They have supplies for just about everything, beading, scrapbooking, sewing, knitting, crochet, needle point, embroidery, paint and fine art supplies and tools. The Upcycle Trading Company can be found here.
If you want to sell your work, I'd recommend Upcycle Trading Company, the Ybor City Saturday Market [1901 North 19th Street] and local flea markets, though there are several shops that feature and sell local artists work. It's really nice to live in a community that shows support for the Arts and Craft minded. Appreciation and support is always welcome, for some their creative talent and what they earn from it, is all they have to live off of.
Eat & Drink
I have celiac, which means no wheat, rye, barley or oats (yup, it's really challenging going out to eat); my husband and I love to go to Hamburger Mary's [1600 East 7th Avenue 2nd floor], this is a hamburger joint that features a Drag show. The food is great, the chef comes out and talks to us about my dietary problems, and the show is outstanding! Taco Bus [505 North Franklin Street] is an amazing Mexican restaurant, and Pizza Fusion [777 North Ashley Drive] offers Gluten Free pizza (and the pizza is AWESOME) they also have a GF dessert offering, which you do not find often when you are out to eat!!!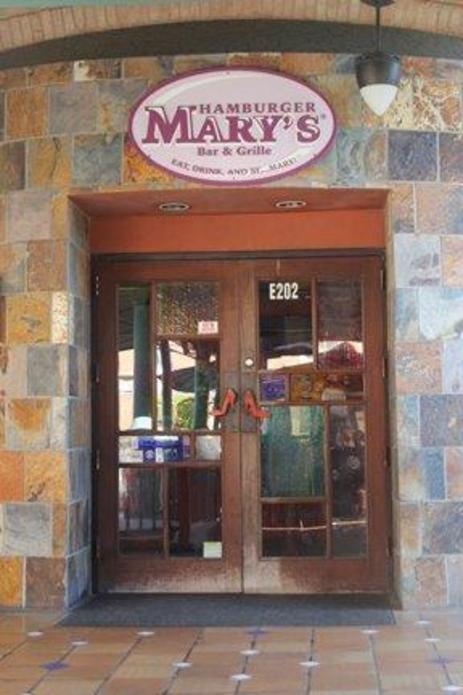 Not being limited to Gluten Free foods we have many family owned Latino and Hispanic restaurants; there's also La Creperia Cafe [1729 East 7th Avenue], Gaspar's Grotto [1805 East 7th Avenue], Bern's Steak House [1208 South Howard Avenue], Sushi places, southern barbecue, Ethiopian, Jamaican, Irish and German food choices. With the different ethnic backgrounds in this and the surround areas, two things will happen 1. You will never go hungry and 2. You can find just about any flavor your palette may crave.
Craft
Tampa has many great places to just sit and relax and get into your craft zone. Ybor Centennial Park [1800 East 8th Avenue], Al Lopez Park [4810 North Himes Avenue], Hillsborough River State Park, and here are restaurants with outdoor seating. I couldn't list all of the outstanding places to craft, there are so many hidden gems and known spots that make you just want to create!
There are several craft clubs including Scrap & Sew in Odessa, Painting With A Twist [2821 South MacDill Avenue] in Tampa, Upcycle Trading Company in St. Pete (weekly sewing classes, workshop space for personal projects and a great place to meet up and get crafty) and Morean Arts Center [719 Central Avenue, St. Petersburg] in St. Pete. I have a friend, Doug "Fire Bug" Taylor, who is a Glass Blower at the Morean Arts Center "Hot Shop", he does amazing work, and they do have demos and workshops.
As with many cities, I am sure all you have to do is find a spot, start crafting and people will approach you about your project. I have had people talk to me at the laundry as I am painting and waiting for the clothes to dry, we share tips, secrets and experiences in the media of our choices. It isn't hard to find crafty people in our city.
See Something Special
Quirky and odd, well, in this area nothing is really quirky or odd... I prefer to call it eclectic, that's a better way to describe the history and beauty of our city. I will direct you to a place about 45 minutes from Tampa, in a town called Lake Wales there is a place called Bok Tower Gardens. Bok Tower itself is a carillon bell tower, built of pink marble and sits on Iron Mountain one of the highest points in Florida. The"Singing" tower houses 60 carillon bells which grace the visitors of the gardens with a recital daily. The tower and the grounds/gardens are the vision of Edward Bok; One of Edward Boks most notable quotes is "Make you the world a bit better or more beautiful because you have lived in it.". You can read more about Edward Bok and his amazing creation here.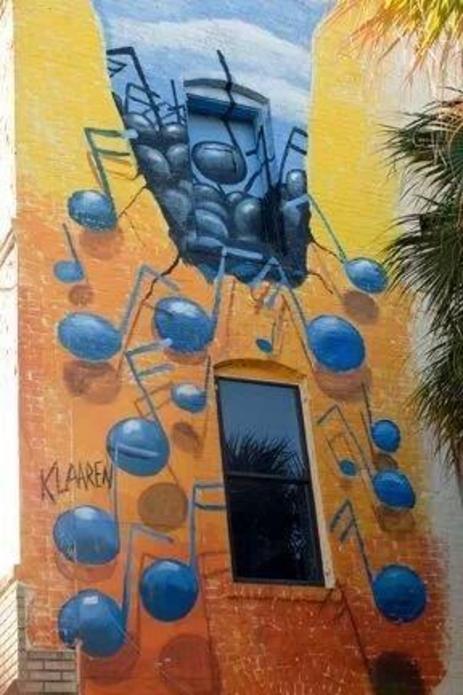 Souvenirs to take home, well stop by the Upcycle Trading Company first, buy scrapbooking material, when you think you have enough, pick out some more. Then grab your camera, and photograph anything and everything you can. The memories of the Tampa Bay area will be more meaningful than any trinket, t-shirt or hat you could purchase.
Inspiration
The best part of the Tampa Bay Area in my opinion is Ybor City [Ybor City]. Once known as the Cigar Capitol of the world and is Registered as a National Historic Landmark, Ybor City has something for everyone to do, see and experience. It is Tampa's version of the French Quarter; there are parades, festivals, Saturday morning markets, the Ybor City Trolley, Saturday morning yoga, night clubs, and historical buildings. Of course I cannot forget to mention you can take the trolley to Channel Side and watch a hockey game, visit The Florida Aquarium [701 Channelside Drive], watch the ships leave the port of Tampa and find outstanding food choices. Within 15 minutes you can drive and see a football game, see The Florida Orchestra [244 2nd Avenue North, Suite 420, St. Petersburg], and visit the Tampa Museum of Art [120 West Gasparilla Plaza], the list could go on and on. If you want to view more about our little gem of a city, here is the link. In terms of attractions in Tampa and the surrounding; there is the Tampa Theatre [711 North Franklin Street], it was built in 1925 and is supposed to be haunted. We have amazing night clubs and restaurants; the Columbia is a family owned Spanish eatery that was built in 1905. One of the more famous night clubs is The Castle [2004 North 16th Street] in Ybor, it caters to the Gothic scene, you never know what you will see or who you will meet, it is said to be haunted also. The building the club resides in was the Ybor City Labor-Temple built in 1930.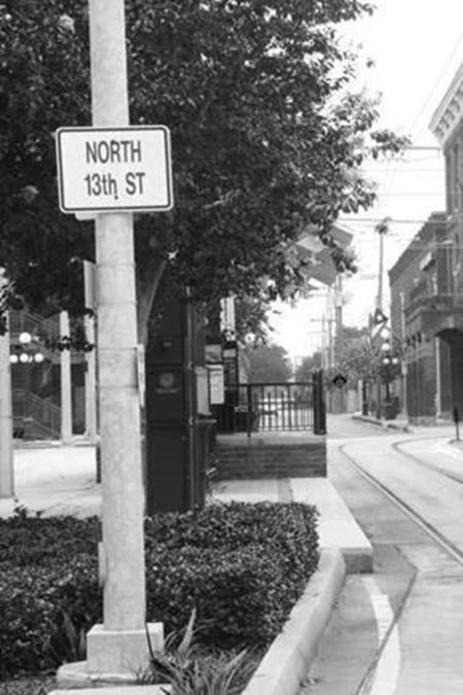 Then you have the larger "Commercial" attractions, Busch Gardens [10165 North Malcolm McKinley Drive] Tampa Bay, MOSI : Museum of Science & Industry [4801 East Fowler Avenue], a short jaunt and you can be at Gatorland in Orlando, we also have the Seminole Hard Rock Hotel & Casino [5223 N Orient Road]. Our city offers walking tours for history, ghost tours for haunted places and we also have some stumbling drunk good time "Pub Crawls". In an effort to save the manatees, TECO (Tampa Electric Company) has a power plant called Teco Big Bend Station [603 Big Bend Road, Apollo Beach]. The warm water that runs off from the power plant is a great environment for manatees to come to during the colder months and just hang out in the warmth. TECO, opened the Manatee Viewing Center [6990 Dickman Road, Apollo Beach] so people can come and view the manatee's up-close and not harm the nearly endangered species. See what it's all about here. Inspiration comes in many forms in this town, buildings, sculptures; we have a few cemeteries that are 100+ years old, the Bay, the beaches, the museums, and the people who live here. Really, being a resident, all you have to do is walk out the front door of your home.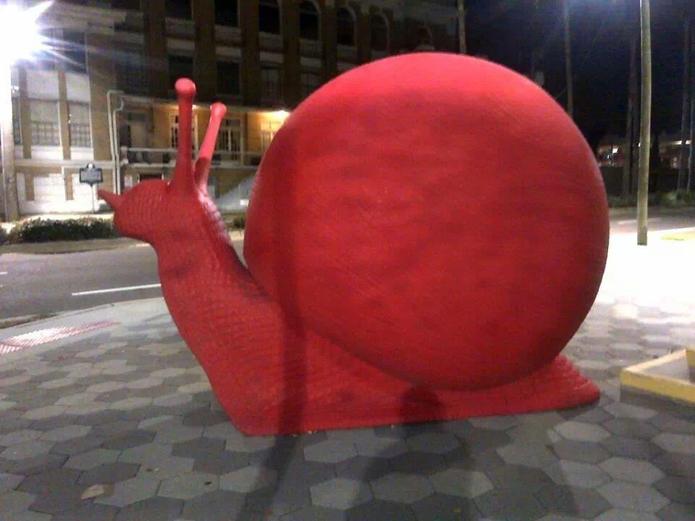 Photo opportunities are vast and plenty around here. Ybor's historic buildings, our beaches, downtown Tampa, Saint Pete has an Art district with Local artists work on the buildings, there are Cemeteries, the Sunshine Skyway Bridge, Dominique Martinez, owner of Rustic Steel [3919 North Highland Avenue] has created these larger than life sculptures using recycled materials. The sculptures are located in various places in Seminole Heights (Historic area). Our community college has these gargantuan snails on display right now; the snails are part of an effort to recycle in our community.