" Des Moines is a great place to be a crafter, with inspiration all around! Des Moines is so awesome because it has the energy of a metropolis while also maintaining a down to earth vibe with rich parks and rivers. Downtown Des Moines sits at the crossroads of two major rivers, the Des Moines and Raccoon Rivers. So it is really the best of both worlds because there is city living with nature around every turn. "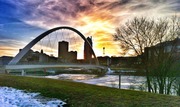 Shop
Des Moines has so much great shopping, with the recent addition of shopping mecca Jordan Creek Town Center [101 Jordan Creek Parkway, West]. Located in West Des Moines, Jordan Creek and the surrounding area feature an endless array of stores. One of my favorite antique shops in Des Moines is the Brass Armadillo [701 Northeast 50th Avenue] where you can spend hours looking at all sorts of vintage goodies. Another great place to shop is all throughout the East Village [East Village] located downtown. With an old fashioned feel the East Village is a new trendy hub with a chic vibe, featuring antique shops, boutiques, art galleries and more. Another notable shopping experience you will want to visit Valley Junction [137 5th St, West] where you can find lots of quirky locally owned boutiques, antique shops and the coolest Theatrical shop that features costumes and other quirky finds.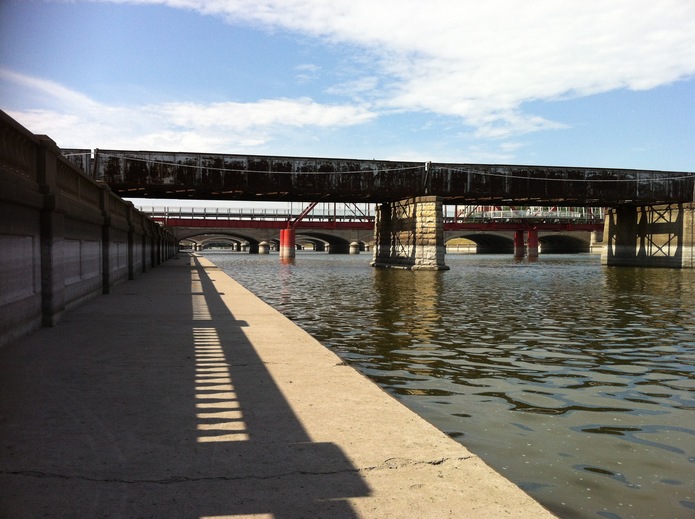 A visit to Des Moines would not be complete without some art and craft shopping! Two notable small shops located downtown are Stitch [315 East 5th Street] and Hill Vintage & Knits [432 East Locust Street]. Stitch [315 East 5th Street] offers fabrics, yarn, ribbon and other goods; you can also take classes at stitch and learn how to knit and sew. Hill Vintage & Knits [432 East Locust Street] is another amazing craft store located in the East Village. They feature yarns and vintage clothing and hold lots of knitting circles and events. Des Moines also offers lots of small sewing shops; two worth mentioning are Creekside Quilting [9926 Swanson Boulevard, Clive] and Metro Sew & Vac [3846 E 14th St]. Creekside Quilting [9926 Swanson Boulevard, Clive] has thousands of bolts of top of the line fabrics while Metro Sew & Vac [3846 E 14th St] offers affordable sewing machines and accepts trade ins.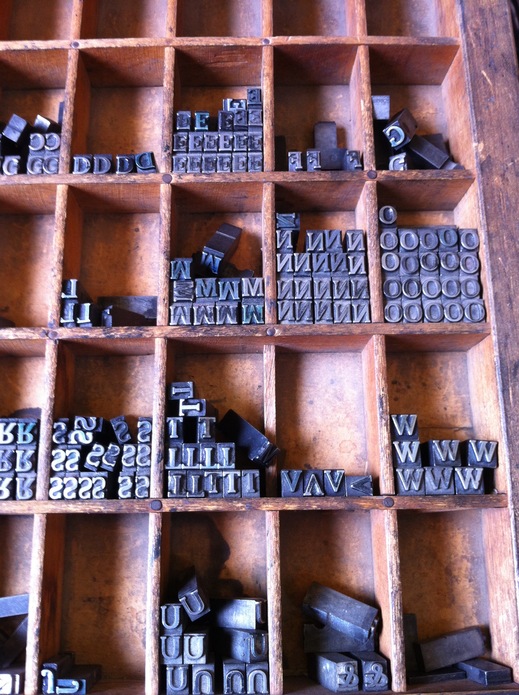 During the summer there are a couple notable art and craft festivals to check out if you are interested in selling your crafts. The Des Moines Arts Festival [700 Locust Street], which takes place the last weekend of June, is a great venue for professional artists and crafters. Featured at the festival are all sorts of jewelry items, wearable art, prints, pottery and more. The Octagon Art Festival located in Ames, IA is another awesome festival where you can share your work. The festival is a lot of fun, free to attend and features music and spoken word performances along with lots of great crafts. There are also smaller shops in Des Moines and Iowa City that feature handmade goods as well.
Eat & Drink
If there is one thing Des Moines is known for, it is all the great restaurants. The best pizza in town comes from Big Tomato Pizza [2613 Ingersoll Avenue], where you can choose from a list of toppings like honey, corn and other fresh choices. A neon sign is displayed in the window at Big Tomato that says "Lousy Service", but don't let that fool you…they have the best pizza in the city. For dinner, swing by the East Village and check out Zombie Burger [300 East Grand Avenue]. At Zombie Burger you can get gourmet burgers and beer and the atmosphere there is so much fun! There are amazing murals and quirky sculptures, and they have a bar and outdoor patio as well.
Two of the best cafes in Des Moines are Caribou Coffee [3220 Ingersoll Avenue] and Java Joes CoffeeHouse [214 4th Street]. Caribou Coffee [3220 Ingersoll Avenue] is a great spot to read and sip warm beverage. A lot of the clientele study there and the atmosphere is really mellow. Java Joes [214 4th Street] can be found downtown, and along with great atmosphere they also offer gourmet sandwiches, beer and delicious coffee drinks. Java Joes is where people go to take a break from the bars and have philosophical discussions.
If you are looking to have some drinks, Court Avenue is a great spot to go bar hopping. There are lots of bars on Court in lots of different styles, and the best part is that all the bars are within walking distance of one another. It gets kind of wild at Court Avenue on the weekends, so if you are looking for a more mellow evening Raccoon River Brewing Company is the place to go. At Raccoon River Brewing they offer lots of tasty brews, pool tables and an elegant atmosphere. If dancing and martinis are your thing you will want to visit Lime Lounge [435 East Grand Avenue], on weekends they feature DJs and have the best martinis in the East Village.
Craft
A memorable spot to spend an afternoon crafting is Ledges National Park. It is the perfect spot for plein air painting, sketching and fiber crafts. Just about an hour and a half away from Des Moines, the park features amazing views of a stunning sandstone gorge, hiking trails and camping. Another awesome spot to craft is Java Joes, the perfect café for drawing, knitting or watercolor sketching.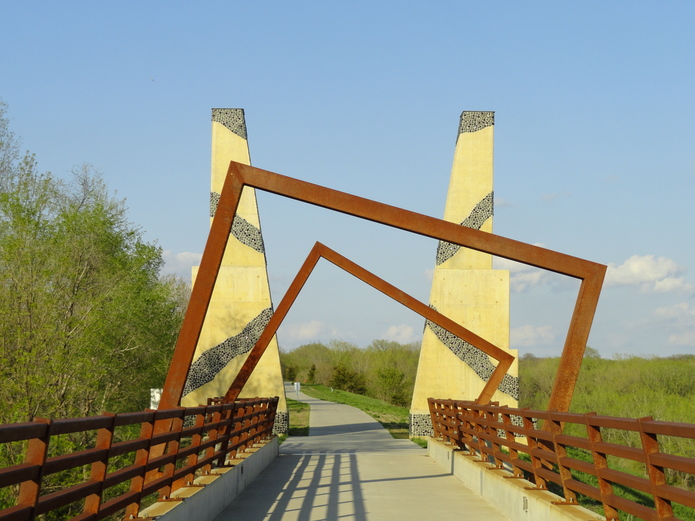 The Des Moines Art Center [4700 Grand Avenue] offers classes throughout the year that are perfect for learning some new skills and meeting fellow crafters. This summer the Center is offering various classes in sculpture, fabric dying, painting and more. They currently they have a knitting and textile art project with community involvement. If you are into fiber work, Hill Vintage & Knits [432 East Locust Street] has knitting circles and events that I have heard great things about.Stitch [315 East 5th Street] also offers basic sewing and knitting classes.
This summer the Science Center of Iowa [401 West Martin Luther King Junior Parkway] is holding the Des Moines Mini Maker Faire. Makers will be leading workshops, projects and other special events throughout the summer so that would be a great place to meet other crafters. The Des Moines Art Center [4700 Grand Avenue] is another great spot to go to meet artists and crafters. Throughout the year they hold special events where you can mix and mingle with creatives and art lovers
See Something Special
A quirky thing about the Iowa State Fair [3000 East Grand Avenue] is that every year they feature a sculpture made entirely out of butter!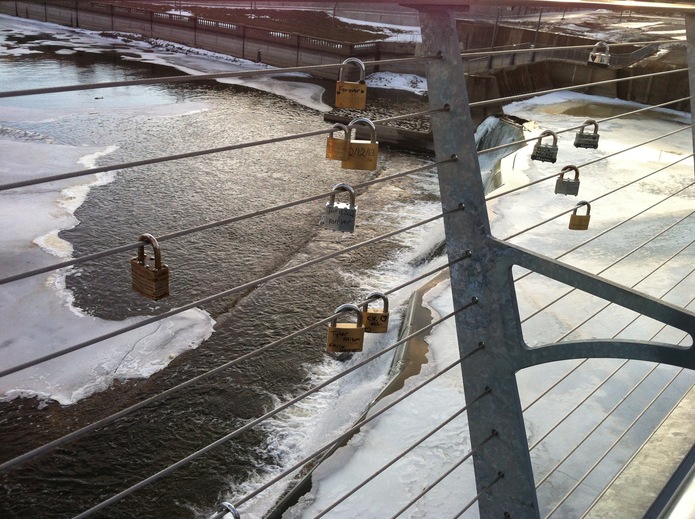 For a souvenir you can pick up a bag of farm fresh corn by the roadside on just about every major street in the city.
Inspiration
Inspiration is everywhere to be found in Des Moines! If you plan a visit to the city, the Des Moines Art Center [4700 Grand Avenue] is a place to visit. With art from the masters such as Georgia O'Keefe, Picasso, Warhol and more; the Des Moines Art Center is such an inspiration. Another amazing spot to visit is the Pappajohn Sculpture Park []. Located at the edge of downtown, the park has tons of amazing sculptures and is a newer addition to the city. Another great place to get inspiration is Saylorville Lake [Saylorville Lake, Iowa, USA] and Dam. You can find a gorgeous beach, have a picnic by the Dam, camp, hike and get some inspiration from nature.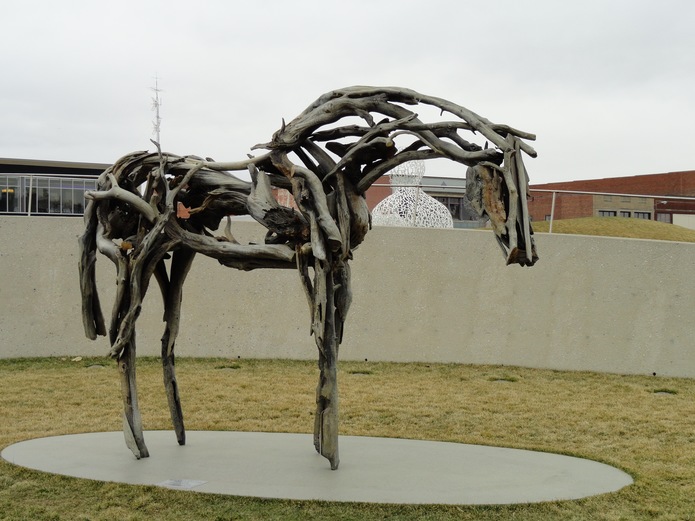 One of the top attractions to visit in Des Moines is the Riverwalk. Perfect for getting gorgeous views of the city, you can walk along the river and see all the beautiful bridges and sights along the Des Moines River. There is also a stunning Pagoda and garden, just up the street from the Botanical Center [909 Robert D. Ray Drive]. Another feature of that area is a new pedestrian bridge with gorgeous views of the downtown skyline. If you plan your visit at the Fourth of July, there is an amazing fireworks display downtown by the Des Moines River. People gather along the bridges and the whole event is stunning. Another big attraction is the Iowa State Fair, which happens at the end of the summer. Farmers, artists, crafters, musical acts; everyone congregates at the fairground each year and people come from all over for the fair.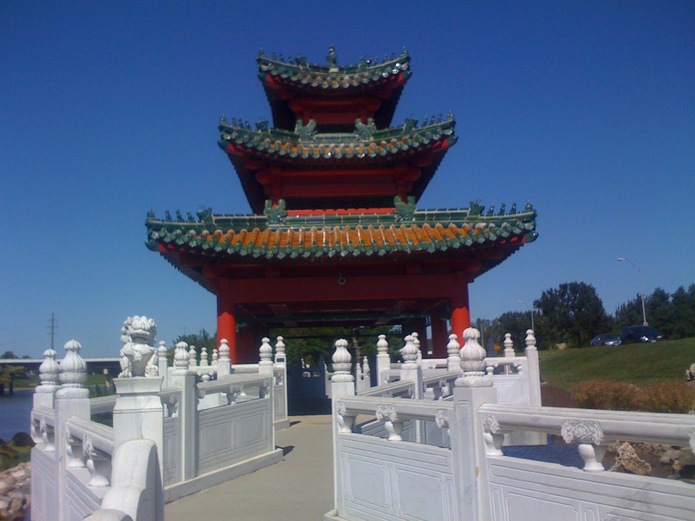 The Pappajohn Sculpture Park [] has become the place to get your photo taken. Another popular spot for photos is the Capitol Building, located up the street from the East Village. If you visit Des Moines in the springtime, Water Works Park [] is another spot for photos with blossoming crabapple trees in different shades of pink and white. Similar to the Cherry Blossoms in Japan, people gather under the trees for photos and it is just a beautiful nature experience.