" The best things about living in Indianapolis are the public art, the cost of living, and the pedestrian focus. There are lots of museums, bike shares, and now there's even an electric car share. I've also been told that it's a great place for kids and dogs. "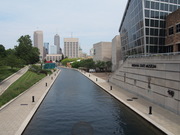 Shop
There are quite a few independent shops here where you can buy handmade and/or local goods. I love antique and salvage stores. A couple that I frequent are Another Fine Mess [2901 10th St] and Midland Arts & Antiques [907 E Michigan St]. There's a place called Nurture [433 Massachusetts Ave] where you can buy handmade items for babies and small children and if you view your glasses as an accessory the way I do, you can find lots of great frames at Urban Optiks [6372 Guilford Ave] (I currently own 6 pairs from there).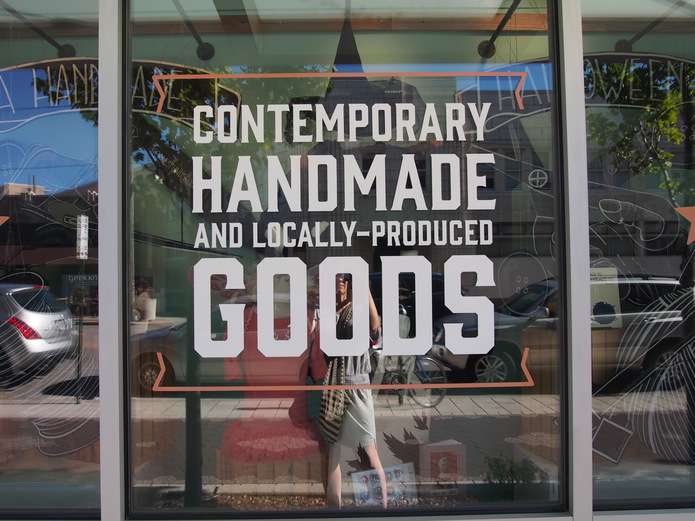 There are even independent craft shops here. My favorite place to browse fabric is a quilt shop called Crimson Tate [845 Massachusetts Ave]. They have all the things I could never find locally at larger retail stores. When I was in college I made a lot of trips to an old leather shop named Landwerlen Leather Co [365 S Illinois St]. They carry all types of leather work and shoe repair supplies. It's a very interesting place. Even though I'm not a knitter, I have stepped inside a place called Mass Ave Knits [862 Virginia Ave] and it was impressive. There are so many amazing fibers there.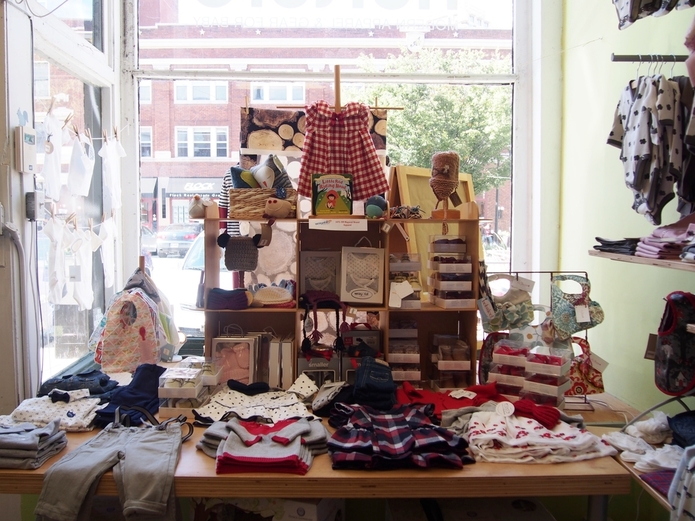 There are several places in our city where crafters can sell their wares, but the first one that comes to mind is Homespun Modern Handmade [869 Massachusetts Ave]. This is an entire space devoted to contemporary craft. Homespun started as the INDIEana Handicraft Exchange (the first craft fair in central Indiana) and is now a year round boutique, gallery, and workshop.
Eat & Drink
My favorite food to eat comes to me by way of truck. I like food trucks and that's convenient because this city has a lot of them. There is a weekly event at the park near my home where the trucks park and open for business during dinner hours. This is part of an ongoing thing called Cluster Truck. It's organized by the Indy Food Truck Alliance. They have events all over the city at different times of day. It's kind of great.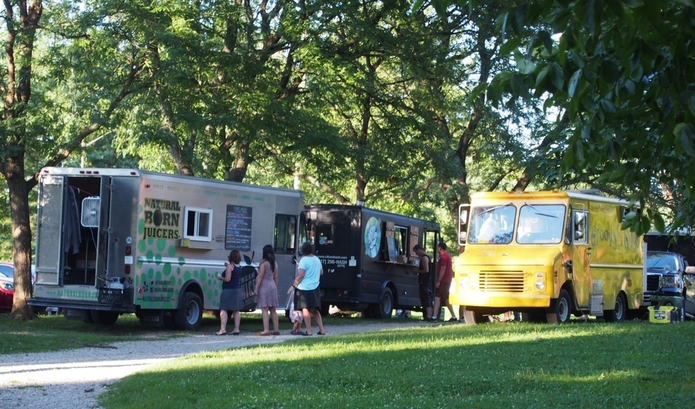 My daughter has a thing for doughnuts and boutique food experiences so we have tracked down some of the best treats. We often go to Rocket 88 Doughnuts [874 Virginia Ave]on Sunday mornings. They focus on locally sourcing supplies and using natural ingredients. It's a cute place, the coffee is good, and the vegan selection is abundant.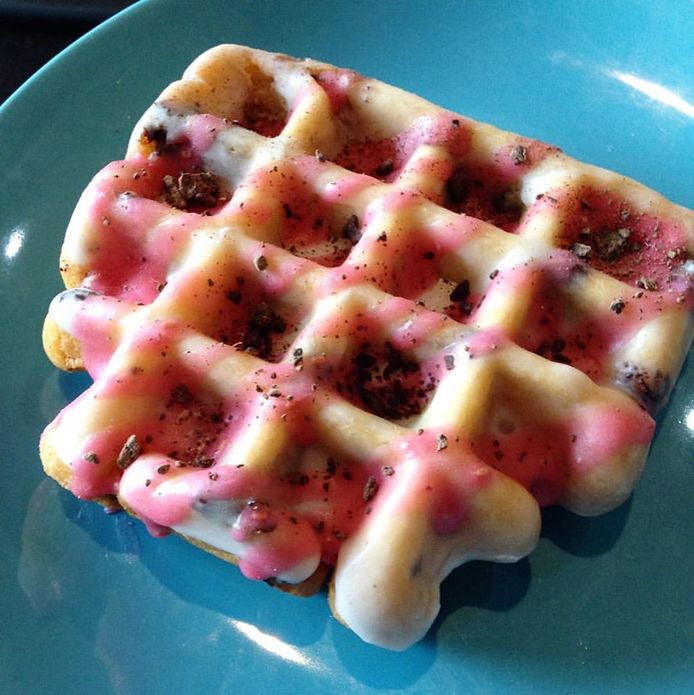 I'm a mom and a full time worker, and maybe a secret home body so I don't go out a ton for drinks, but I enjoy an occasional trip to the State Street Pub [243 N State Ave]. They have beer, wine, food, and live music. They also have one of the most diverse clienteles I've seen. You are almost certain to meet someone to have an interesting conversation with.
Craft
If I were going to choose a place to sit and craft, I think I would pick Mo'Joe Coffeehouse [222 W Michigan St]. The atmosphere is good, they have lots of tables, snacky foods, and the best latte flavor of all, peanut butter. I usually see people in there studying, but I catch a few knitters here and there.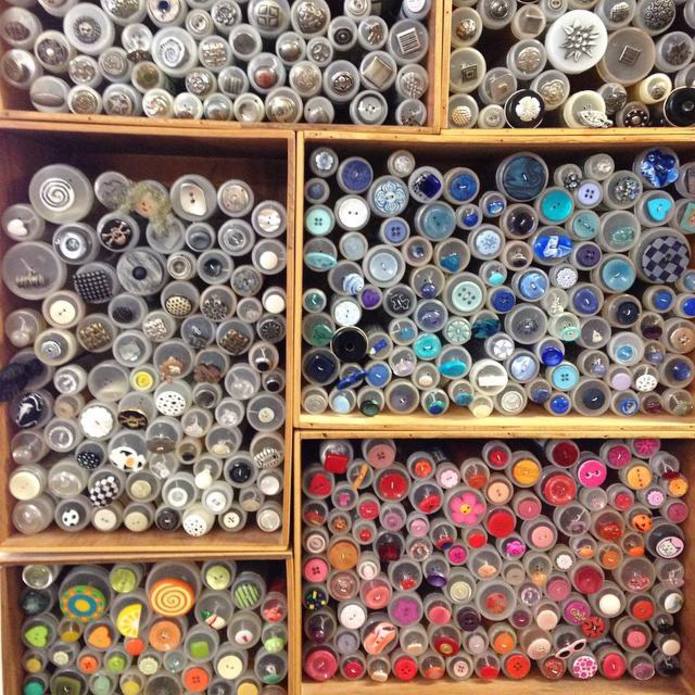 One crafty club in this city, that I am particularly fond of, is Upholstery Club. Upholstery Club is run by Shelly Leer, the owner of Modhomeec [1101 E 54th St]. You can take a variety of upholstery classes at her studio and sometimes she even has open studio nights for former students. The studio is fabulous and she creates online content to help you with your at home projects.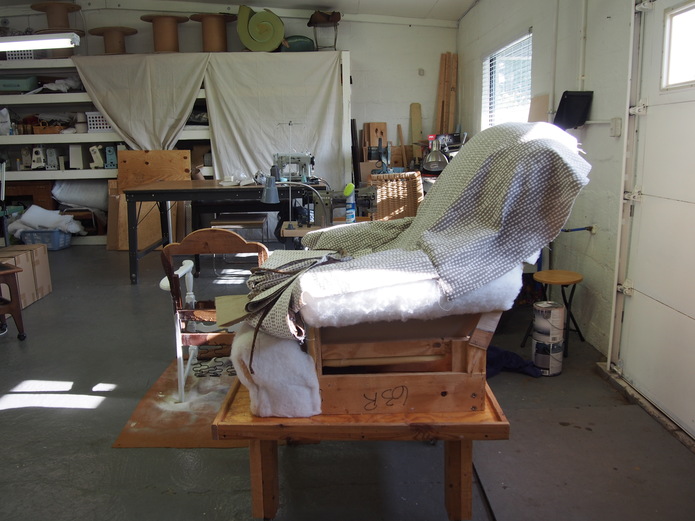 To hang out and make some crafty friends you should get yourself to Fountain Square [1104 Shelby St]. The Fountain Square neighborhood has lots of art spaces, restaurants, and bars. Two particular places you should out in that area are Get Dirty Ceramics and the General Public Collective. Get Dirty Ceramics [1043 Virginia Ave #205] offers classes, exhibits, and a retail space. The General Public Collective [1060 Virginia Ave] is an artist run space and concept shop. You can hear live music, see an art show, and maybe even partake in the use of some art making equipment.
See Something Special
I suppose if you wanted to see something unique to Indianapolis, I would encourage you to take a bike ride (you can use the bike share) or a walk along the Cultural Trail. This is an 8 mile path through the city that is highlighted by art and landscaping. There are many sites and photo opportunities along the trail.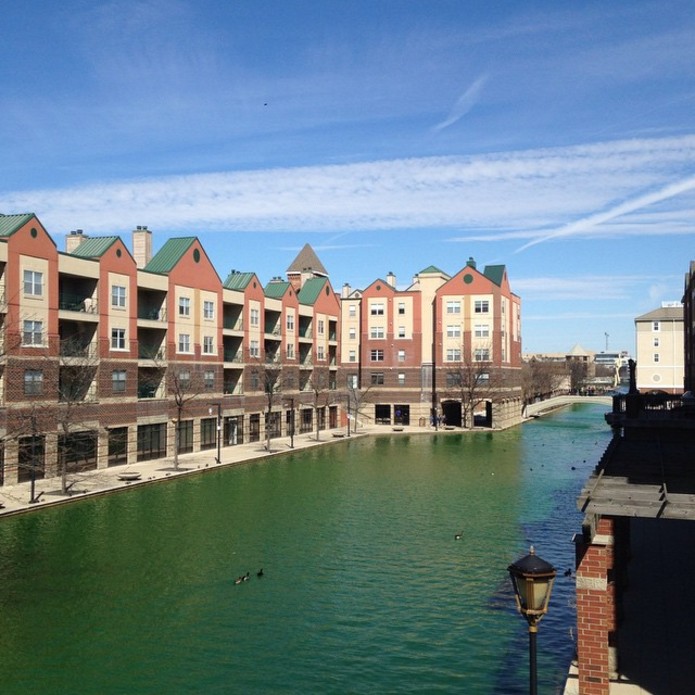 If you want souvenirs, I think the best items to take are memories, experiences, and maybe new friendships. However, if you would like something, local, tactile, and unique, you should hit up the Pattern Workshop [871 Massachusetts Ave]. It's a retail and maker space. Not only could you buy a handmade leather bag, but you might also see it being made.
Inspiration
There are a variety of places in the city where one can go for inspiration. There are parks, museums, gardens, public sculptures, and international markets. When I was attending art school, we spent some time in Crown Hill Cemetery [700 W 38th St] doing drawings. It might seem strange to list this as a spot for inspiration, but it's a historic place and there are so many amazing structures there. It's also quite large. If you want to go a different route for inspiration, another place I like is Sakura Mart [2450 E 71st St]. It's a small Asian grocery full of aisles of the best packaging and super cute products. You cannot go wrong when you have cute + food.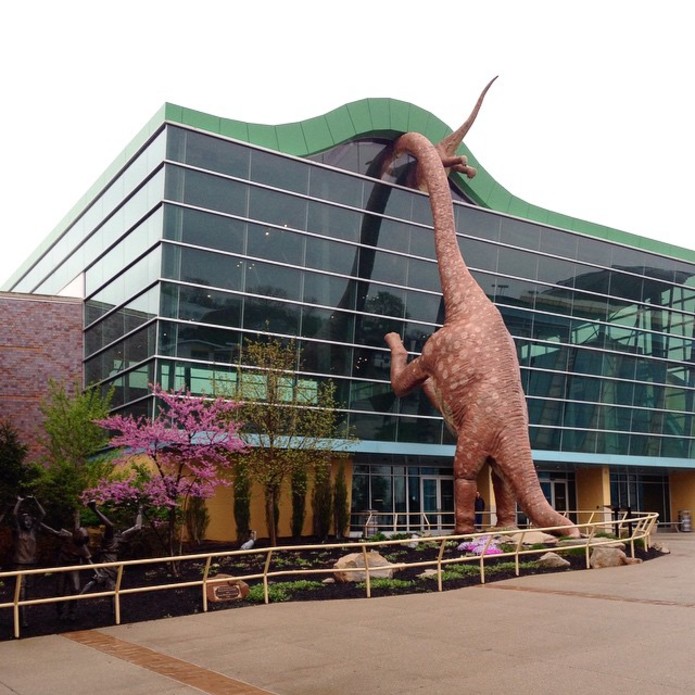 Indianapolis has lots of non-crafty attractions. This is somewhat of a sports town. This city is the home of the NCAA [700 W Washington St] headquarters and the racing capital of the world. On top of that, we also have a minor league baseball team, a professional football team, and a professional soccer team. If you like sports, there's a good chance you could come here and watch a game. If sports aren't your thing (and they aren't mine) you could check out The Children's Museum of Indianapolis [3000 North Meridian Street]. It is the largest children's museum in the world and there's a nice Chihuly sculpture there.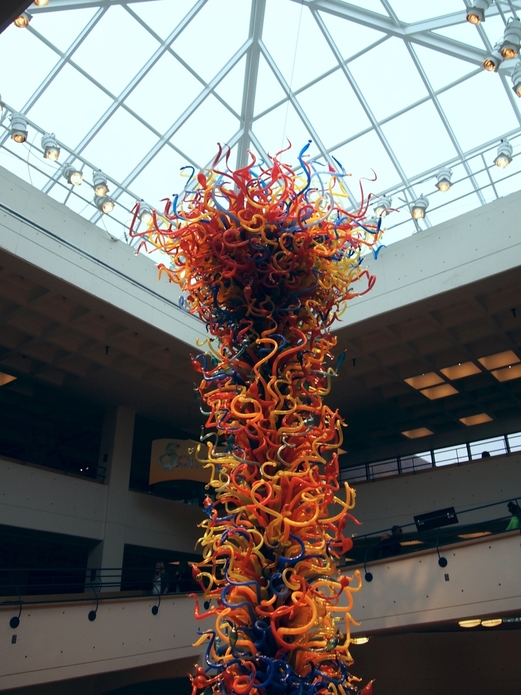 If you're looking for a great photo opportunity, I recommend going to the Indianapolis Museum of Art [4000 Michigan Road]'s 100 Acres Art and Nature Park. Did you read The Fault in our Stars or watch the movie? The real life Funky Bones sculpture is there. You can take a photo with it and climb on it.