" It's hard to pick the best thing about living in my city .Along the banks of the Red River, deep in the heart of Louisiana, Alexandria is known as the Crossroads of Louisiana. Close by are the beaches and bayous of the surrounding National Forests, where you can go hiking, camping and fishing. For those who aren't into those activities there are the museums, plantation homes and shopping. There are also a fabulous zoo and great golf courses. I love the accessibility to all those activities that Alexandria provides. "

Shop
I love browsing the many shops and stalls to be found in the Alexandria Flea Market [5412 Masonic Dr] and Vendor's Village [5930 Monroe Hwy, Ball, LA 71405, United States]. I get so many ideas from the beautiful work that others have done.
Unfortunately, the large chain stores have crowded out most of the small independent craft stores. Michaels [2643 S MacArthur Dr], Hobby Lobby [3703 North Blvd] and Hancock Fabrics [1804 MacArthur Dr] provide most of what I use in my crafting. However when I'm looking for items to upcycle, the local thrift stores, Goodwills and auctions are where I look first.
Alexandria and the surrounding area provide crafters many opportunities to sell their handmade items. There are many festivals, parades, craft shows and community street events where crafters are welcome to sell their items. There are flea markets and vendor's markets that provide stalls for us to sell from.
Craft
Westside Regional Library, Kent Plantation House and Tamp & Grind [828 4th St] are great places to sit and craft.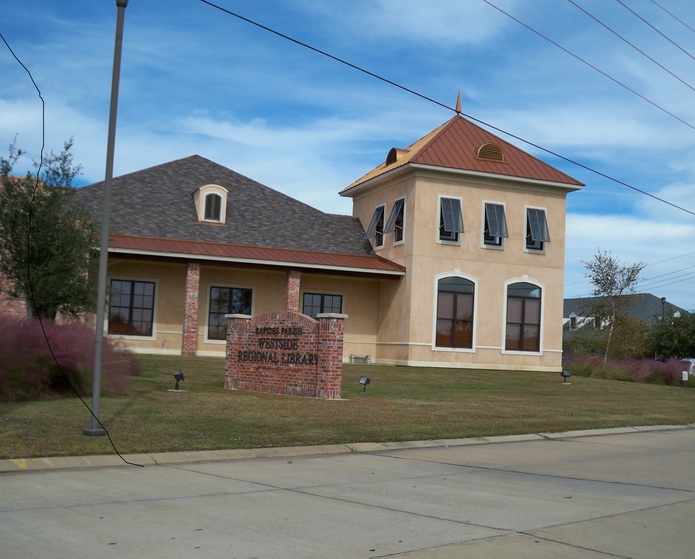 The Rapides Parish Library has several craft clubs, as does the Patience Quilters guild,Red River Arts and Craft guild and Red River Square Arts Center.
If you're looking to make creative friends, I recommend Tamp & Grind [828 4th St], Westside Regional Library [411 Washington St], Aunt Nell's Quilt Shop [1632 Hyland Park Dr, Pineville] and River Oaks Square Arts Center [1330 2nd St].
See Something Special
At one time the Alexandria area had the largest mental institution in the state of Louisiana. Now most of the old buildings stand empty amongst beautiful old oak trees. With several of the buildings listed on the National Registry for Historic Buildings it's worth a drive through. Loyd's Hall, a plantation home, just minutes outside of Alexandria, is professed to be haunted. If that's your thing, it's definitely worth a visit.
All of Louisiana is renowned for its food and Alexandria is included. If I were to make you a souvenir box I'd have to include : a can of Tony Chacherie's Cajun seasoning, a bottle of Louisiana Red Hot Sauce, a small jar of Gumbo File spice and a jar of Mayhaw jelly. Next I'd have to add some sports memorabilia, an LSU or New Orleans Saints t-shirt, and finally something with an alligator and/or crawfish on it.
Inspiration
The area has many buildings of architectural interest, such as the Saint James Episcopal Church [1620 Murray St], Saint Francis Xavier Cathedral [4400 Coliseum Blvd] and several plantation homes. The Jewish Cemetery [Main St, Pineville, LA 71360, United States] which dates back to the 1770's is also a place to inspire a person's creativity. For inspiration from nature, try Kincaid Lake [Boyce, LA 71409, United States]. Although if you're looking to see what others are doing, visit the Alexandria Museum of Art [933 Second St], Vendor's Village and Vendor's Flea Market.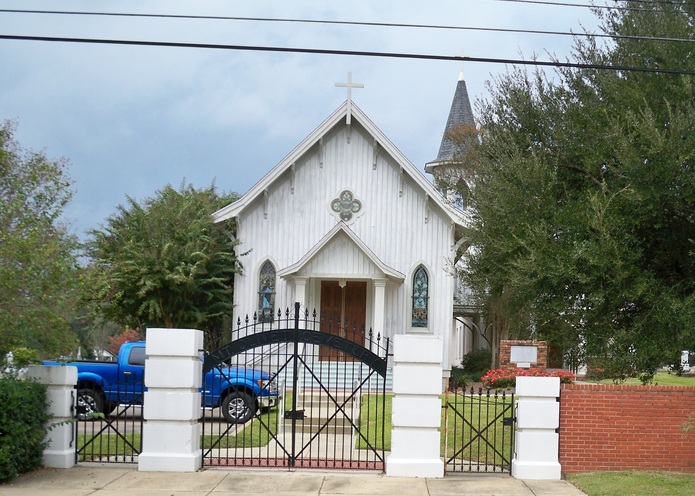 Alexandria Zoological Park, Kent Plantation House, Loyd's Hall, Oakwing Golf Course, Kisatchie National Forest, Alexandria Museum of Art, T.R.E.E. Museum and Buhlow Lake are also great to visit.
There's nothing weird or unusual but lots of beautiful lush Louisiana scenery.