" The city has a lot of history, basically having been settled since the Oregon trail. There are so many beautiful old buildings and French-named streets, which remind me of my hometown of Saint Louis but with a little bit of a dirty rough'n'tumble attitude. Still miss some of the more colourful points of Saint Louis but since there is a low cost-of-living you can get some amazing things for incredibly cheap. "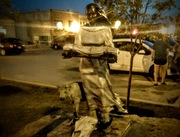 Shop
What Saint Joseph lacks in craft stores, it makes up in thrift shops! Goodwill [3615 Faraon St, St Joseph, MO 64506, USA] and Red Racks [3025 S Belt Hwy, St Joseph, MO 64503, USA] are my absolute favourites, RR is two stories, and Goodwill takes up the majority of strip mall. So much space and so much stuff to look at!
In addition there is a ton of antique stores and flea markets around. Its a great place for the 'thrill of the hunt'!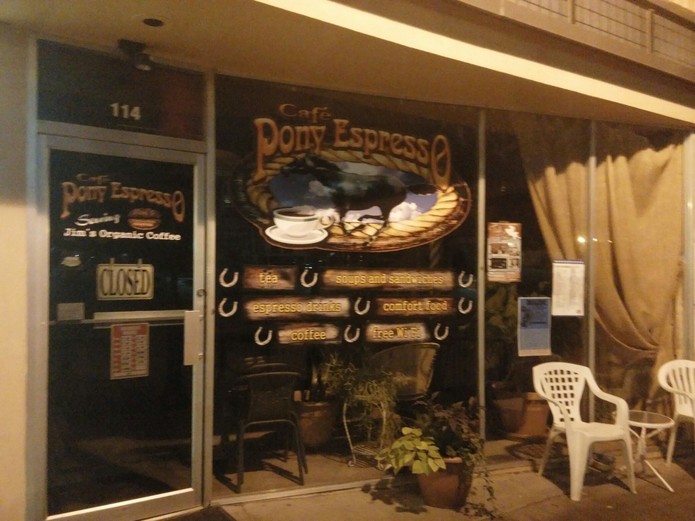 Saint Joseph is a little slim on the craft shops, we mostly have your standard chains. There are a few stores in Kansas City that I want to check out (there is rumor of a buy/sell/trade craft shop, and one simply titled "Good JuJu). There is a crazy huge salvage lot down in South End called Dan's New & Used [426 Illinois Ave, St Joseph, MO 64504, USA] that has pretty much EVERYTHING. It is a great place to poke around for inspiration for larger projects.
As far as places to sell your wares, there are more than a few options. Lots of the downtown bars and restaurants want local artists placed in their spaces. Bad Art Bistro, Pony Espresso, The Rabbits Hole, and Fosters all place artwork and have regular people who come to look at it. [Since writing this article, Fosters has now closed, but since they leant their space and help to artists for the las decade, I did not want to remove them from the article]
There are also some home décor shops and flea markets who try to bring in local crafts. One of these, The Rusty Chandelier [12777 Country Pl Dr, Country Club, MO 64505, USA], also offers craft classes. There is also a very recently formed art school named The Griffey School for the Arts [617 Felix St, St Joseph, MO 64501, USA], I know the gentleman who runs it and he is a total sweetheart and so very passionate about what he is doing. The Paradox Theatre [107 S 6th St, St Joseph, MO 64501, USA] hold events, has a small coffee shop, as well as being an art gallery. Major wonderful people, last year the owner was Van Gogh for Halloween! :)
Eat & Drink
I'm a total sucker for greasy spoon style food, so Ford's Drive In [5028 Lake Ave, St Joseph, MO 64504, USA] is great for getting my fix. In addition to oddball pieces like gyros and reubens, they also have my favourite "The South Side Slam".
Barbosa's Castillo [906 Sylvanie St, St Joseph, MO 64501, USA] is a wonderful, super legit Mexican restaurant, also in a historical building. The red pork is to die for!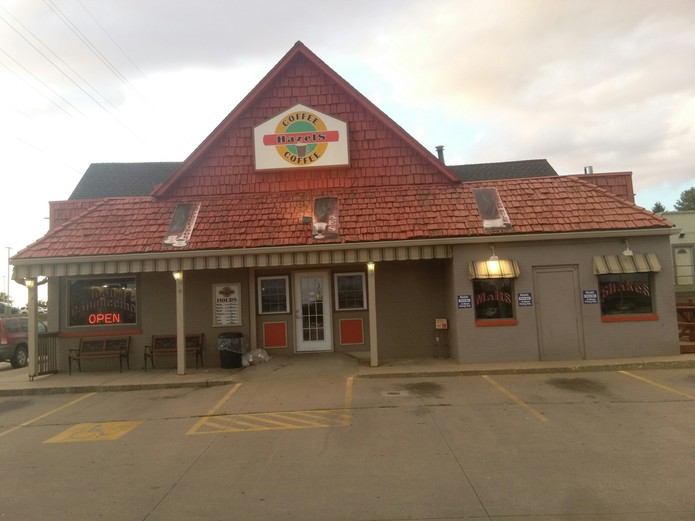 For a snack there are little stands named Cabana [2131 St Joseph Ave, St Joseph, MO 64505, USA] who specialize in finger foods and ice cream. But for the best ice cream you have to go to Kris & Kate's Ice Cream Treats [2330 N 36th St, St Joseph, MO 64506, USA], not to mention it is shaped like a giant pink ice cream cone!
Unplugged [2605 Frederick Ave, St Joseph, MO 64506, USA] is a great and fun bar! They are devoted to any sort of performing art, so one night you can come in to comedy, another night a local band, third a poetry reading, and if you come in and there isn't a performer you and friends can hop onto the stage yourselves.
Craft
Any of the parks are always wonderful! I've also heard rumour of craft groups posted up in the mall and the libraries.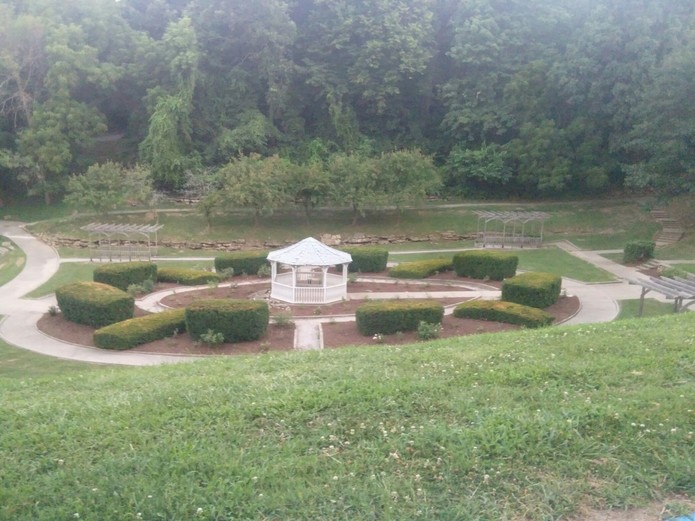 I haven't been able to track them down!!! They must be quite elusive ;) Outside of StJo proper, there is a group in Kansas City called The Krypt which is a group of artists helping artists and all showing together because they all feel they are intercomplimentary. The Cameron Artists Group holds events around all of Northwest Missouri and has a wonderful variety of different artists and a very good organization.
First Fridays in Kansas City are a lot of fun and a great way to meet others in the local handcrafted community. First Saturdays in Saint Joseph also give a great opportunity for meeting people as well as exploring shops which are just starting out.
See Something Special
Driving along north 229 over downtown you can see a van on top of one of the buildings, its just an advertisement for a local dealership, but it still cracks me up every time!
A CHERRY MASH!!! Its a local candy that tastes like the lovechild of a cherry cordial and a no bake cookie. They are so tasty!
Inspiration
Saint Joseph has a downright amazing parks and parkway system, starting with Krug Park [3500 St. Joseph Avenue, St Joseph, MO 64505, USA] as the furthest north the parkway is a road that goes through all the city parks, the biggest ones being Krug, Corby [2200, 2202 Northeast Parkway, Saint Joseph], Bartlett, and Hyde Park [402 E Hyde Park Ave, St Joseph, MO 64504, USA]. The parkway also goes to King Hill, the highest point in Saint Joseph and an incredible lookout at night. My other favourite outdoor place is the riverwalk, which is a mile long stretch of hiking/walking/biking trail which runs right along the river.
Downtown sponsors a sculpture walk which changes 16 sculptures scattered around local businesses every year as well, which makes for a nice introduction to downtown)
The Robidoux Resident Theatre [124 S 8th St, St Joseph, MO 64501, USA] troupe puts on amazing productions at the Missouri Theatre, which in and of itself is beautiful visually.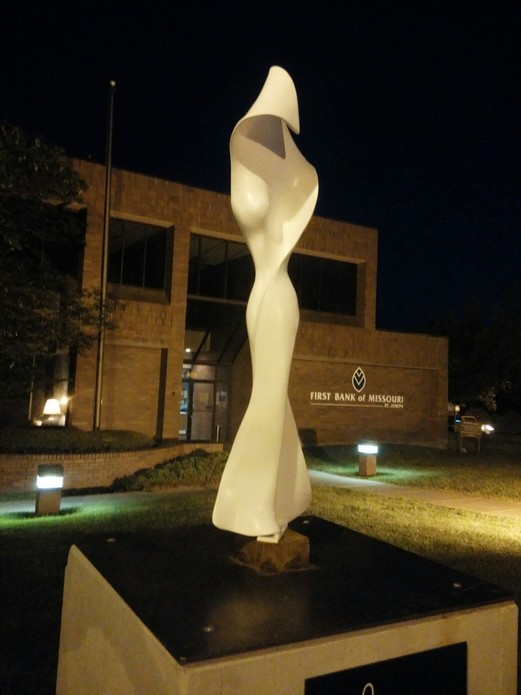 TheAlbrecht-Kemper Museum of Art [2818 Frederick Ave, St Joseph, MO 64506, USA] in town has a really good collection of art in its permanent collection. The works include Mary Cassatt, Edward Hopper, Thomas Hart Benton, Robert Henri, a piece from each of the Wyeths, and a REMBRANDT. Not bad for a $2 admission, or membership fee. The traveling shows they bring are also fantastic! In the last year they have had a large emphasis on fibre arts, which they intend to keep going (heart flutter). If that were not enough, They have a 2 room art library downstairs with so very many books, plus since the house was built in the 1910s it has a real speakeasy! Other than that there is a 12 piece sculpture walk in downtown which swaps out pieces every year.
The Shakespeare Chateau [809 Hall St, St Joseph, MO 64501, USA] on Roubidoux Row (and really all the houses on RR) is incredibly historical, having been standing for 130 years and still having some amazing original woodwork and wallpaper, in addition to an amazing art collection on the walls. For more history there is also the Patee House Museum [1202 Penn St, St Joseph, MO 64503, USA] (which has a vintage working carousel) , the Pony Express National Museum [914 Penn St, St Joseph, MO 64503, USA], The Jesse James [12789 Country Pl Dr, St Joseph, MT 64506, USA] home, and the Glore Psychiatric Museum [3408 Frederick Ave, St Joseph, MO 64506, USA] (only go on a sunny day, its a heebie-jeebie museum).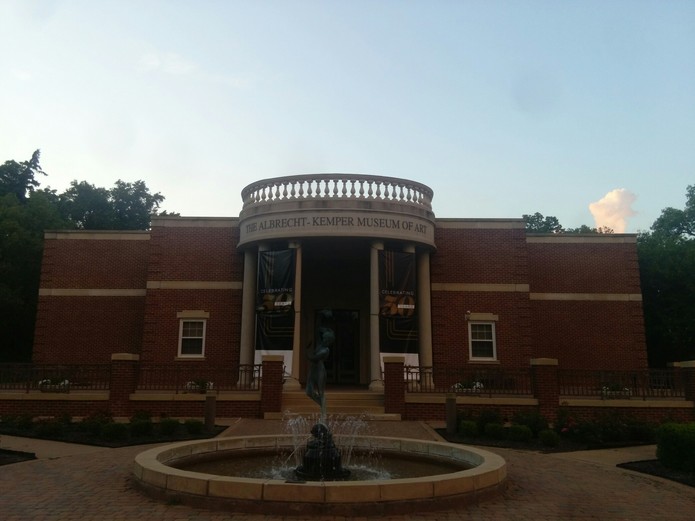 The most common Saint Joseph 'facebook photo' is a selfie with the Salem Witch exhibit in the Glore. Other than that King Hill Lookout is beautiful, every time of day, but night is my absolute favorite. You can trace the streetlights along the main streets and highways and into Kansas. Coleman Hawkins park has festivals and a large statue of the blues musician himself which is fun to picture with.