" For me it's the family atmosphere. It's a great place to raise a family and to go to create a new family. You know the saying, family aren't always those who are related to you? That's very true here. It seems everyone has a created extended family of people who are just always there for you. "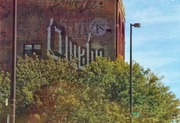 Shop
Gordmans [5808 North 90th Street] is a locally owned department store that is slowly spreading throughout the midwest. It's got amazing home decor at really low prices. I can always find inspiration there and usually I'll find something I could make, but they sell it for less there then it would cost for me to make. That's always awesome. There are also a lot of really good thrift stores around Omaha. I love checking out new thrift stores and seeing if there is anything that can be repurposed.
I would say Goodwill [8310 Spring Street], The Habitat Store [1003 South 24th Street] (A store where donated items like tile, drywall, light fixtures ect are sold at super low prices to support Habitat for Humanity). I also tend to shop mostly at Hancock Fabrics [3501 South 84th Street] for all my sewing supplies, and Hobby Lobby [13780 Millard Avenue] because it's generally pretty close to my new location. Mangelsen's [3457 South 84th Street] and Nobby's are also cool stores to check out, especially around Halloween.
In the summer there are tons of local Farmer's Markets, the most popular being in The Old Market [The Old Market]. There are also tons of local craft fairs. Every high school in the area has 2 craft fairs a year, one in the spring and another in the fall. The shops in the Old Market also support local fashion designers and jewelry designers by selling their items in their shops.
Eat & Drink
Mark's Bistro [4916 Underwood Avenue] in Dundee, Leo's Diner [6055 Maple Street] in Benson, Blue Sushi Sake Grill Old Market [416 South 12th Street], 11-Worth Cafe [2419 Leavenworth Street]' downtown, Godfather's Pizza [2117 South 67th Street] (yes the same one that Chunk at at in Goonies) and Stokes Grill & Bar [13615 California Street].
For something sweet head to Maggie Moo's and Ted & Wally's [1120 Jackson Street] Ice Cream Shops, Gigi's Cupcakes [16811 Burke Street #115] and tons of local bakeries for good eats.
Recently discovered the Marquee which is just across the street from my new apartment, Tiger Tom's [7103 Military Avenue] if you don't mind hanging out in an old dive bar where a bunch of teachers go on Friday after work. Beercade [6104 Maple Street] if you like to play arcade games while having a beer.
Craft
There are several facebook pages for the area and there are the Omaha Fashion Designers that I believe meet monthly but I'm not aware of any actual craft clubs. Would love it if there were.
Benson is full of crafty people. Downtown Old Market area also is a great place to meet street musicians, artists and artisans.
See Something Special
Perhaps the Holy Family Shrine, it's not in Omaha but it's pretty close and pretty cool. There is also a really cool Quak An Buddhist Temple that is totally worth a drive by.
Pick something up at the Henry Doorly Zoo & Aquarium [3701 South 10th Street], stop by the Sutler's store at Fort Atkinson [Bennington, NE 68007, United States] and visit the gift shop at any local museum for a replica of your favorite museum piece.
Inspiration
The Joslyn Art Museum [2200 Dodge Street] is a beautiful museum that houses Degas' The Little Dancer and William Bouguereau's The Knitter. The Old Market [The Old Market] is also a great place to walk around and gain inspiration from. I also enjoy Standing Bear Lake [Standing Bear Lake], it's a beautiful old wooded lake with haunting Wind Pipes playing.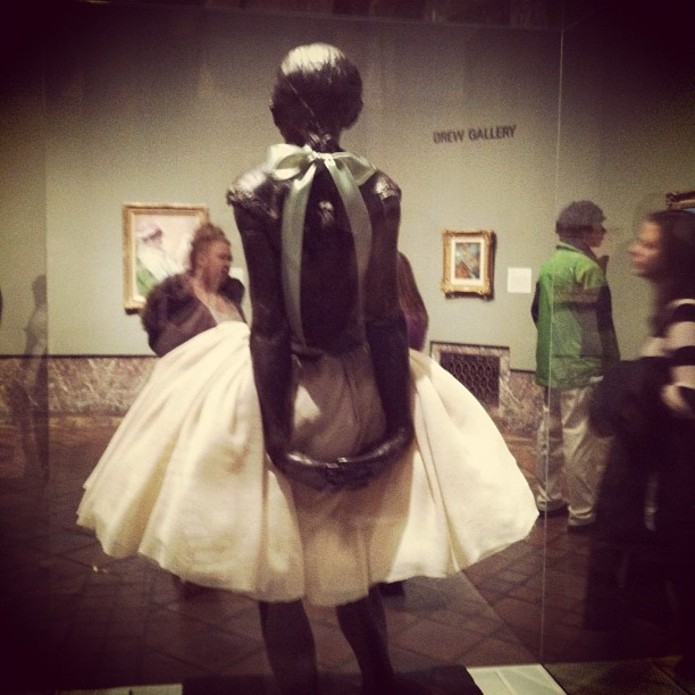 Well I should probably list The world's greatest zoo is housed here, Henry Doorly Zoo [3701 South 10th Street] will literally ruin all other zoo's for you. They are currently building a safari, how cool is that? I also love going to Fort Atkinson [Bennington, NE 68007, United States] which is located just 20 minutes from Omaha in Fort Calhoun. It's amazing. The first fort built on the western bank of the Missiouri River and at it's time it was the largest military base in the country. Every first weekend of the month between March and October they have living history weekends and the first weekend in November they do a candle light tour, which is a guided tour through the fort at night. There's the Joslyn Castle [Joslyn Castle], Boys Town [Boys Town, NE, USA], Lauritzen Gardens [100 Bancroft Street], The Durham Museum [801 South 10th Street], The Rose Theater [2001 Farnam Street], Freedom Park [2497 Freedom Park Road], The SAC Museum, Malcolm X [Malcolm X]'s House Site, and so much more.
There are tons of beautiful parks in Omaha, secret places like the OPPD Arboretum [] where lots of photographer's flock for photo sessions. If you're interested in the spooky, you could head over to Hummel Park [3303 Hummel Road], it's a beautiful sad place that is not hard to believe to be haunted especially regarding it's history. I'd also hit up the Riverfront and get a glimpse at the famous Missouri river, which in case you weren't aware of, has actually moved further west over the past 200 years.