" When people think of cosmopolitan towns in the American South, Greenville, South Carolina might not come to mind- but it definitely should! Full of vibrant shops, plenty of greenery, and an amazing food/drink scene, Greenville has become quite the destination. AND we have our own, unique hashtag (#yeahTHATgreenville) that makes it easy to find places to go and things to do! "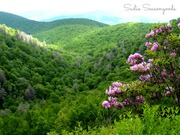 Shop
As a DIY / Upcycling blogger, shopping for crafting & project supplies is a favorite (and constant!) past-time. All of the well-known craft supply stores have stores in Greenville, but we have some great specialty shops, too, depending on the craft/trade you're into! One of my favorite spots is Panda's Crossing [400 South Main Street # G, Mauldin], which specializes in cross-stitch and beading supplies- I just LOVE their selection of embroidery floss.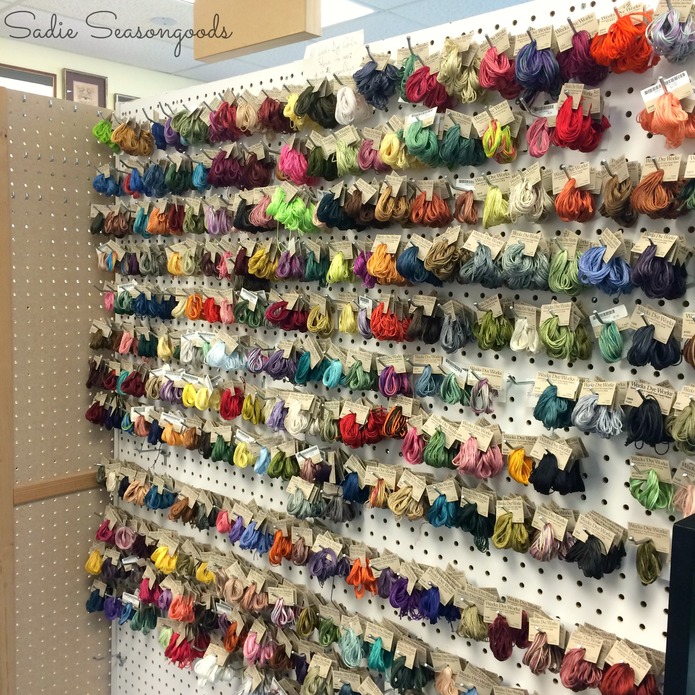 For paint supplies, I rely on Suburban Paint Company [1378 N Pleasantburg Dr] for fine art paints and brushes, as well as Vintage Now Modern [651 S Main St], which fulfills my chalk paint and wax needs! Plus, Vintage Now Modern offers classes in furniture painting techniques and is full of finished pieces for inspiration. Even though I'm not an avid knitter, I have a soft spot for gorgeous yarn. I'm determined to learn how to crochet and when I do, I'll head to Yarn & Y'all [600 Laurens Rd]...just the most lovely skeins you can imagine.
Before I became a blogger, I didn't think I'd have a need for a woodworking store. But I DO and when I need stains, tools, or exotic pieces of wood, I head straight to Woodcraft of Greenville [1327 Miller Rd]. Plus, it's really convenient to my office…a dangerous bonus! And on my way home from work? My favorite shop for sewing supplies and fabric- Viking Sew 'n Quilt [1266 Woodruff Rd].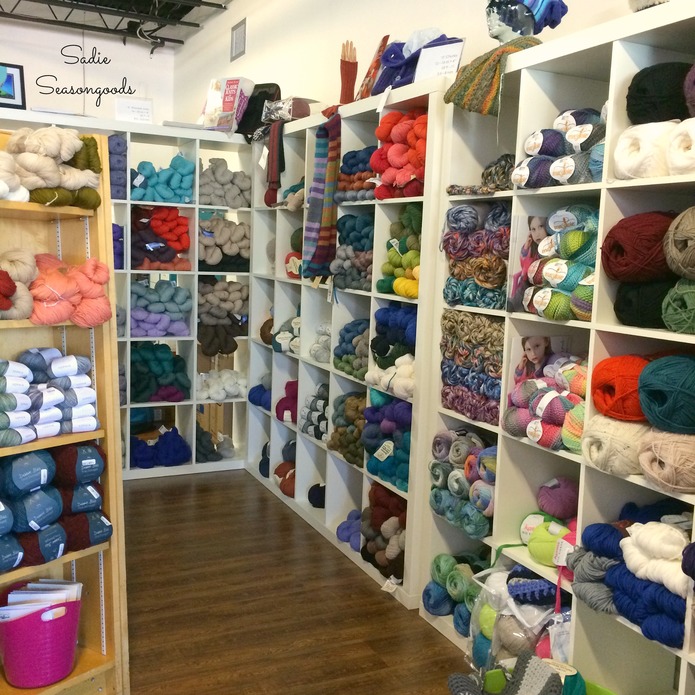 And last but not least, a Greenville staple- Wilson's [1428 Laurens Rd]Five and Dime - is my unsung hero in the craft supply business here in town. It's a "unique" store for sure, but the perimeter is lined with crafting supplies- ribbons, felt, florals, beading, etc. Definitely a favorite secret spot to pick up project supplies!
Eat & Drink
All this crafting can make a gal hungry…and thirsty! Thank goodness Greenville has a fantastic food scene…and within just a few miles, you can stamp your edible passport from all over the world. But first and foremost, you need to partake in some southern cuisine at Stella's Southern Bistro [684 Fairview Road, Simpsonville], an all-time favorite of mine! Have some shrimp and grits…or a fried green tomato BLT… everything they serve is straight from local and regional farms.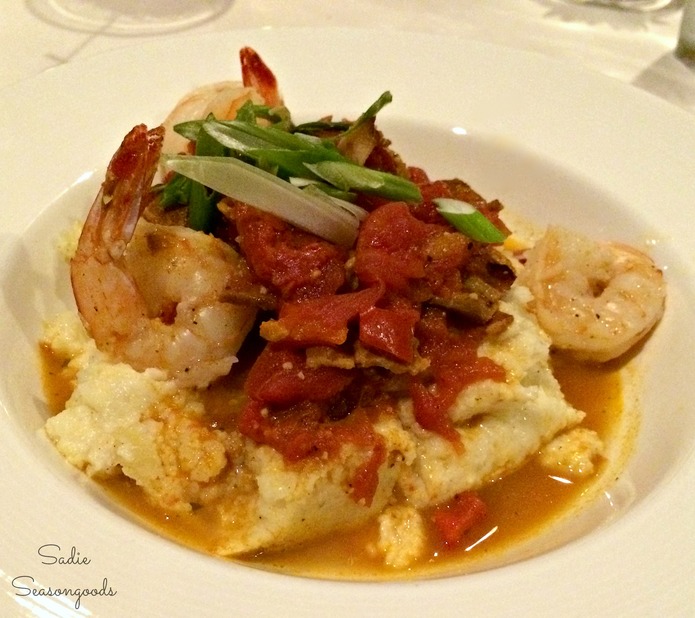 If I'm craving pizza (which is all the time), then I head to Sidewall Pizza [35 South Main Street, Travelers Rest] in nearby Travelers Rest. Plus, they have amazing salads and homemade ice cream…just in case the pizza isn't perfect enough. If I'm craving barbeque and/or an unusual craft cocktail, I make a beeline for Dive 'n' Boar [2541 N Pleasantburg Dr]…which also hosts the happiest happy hour around.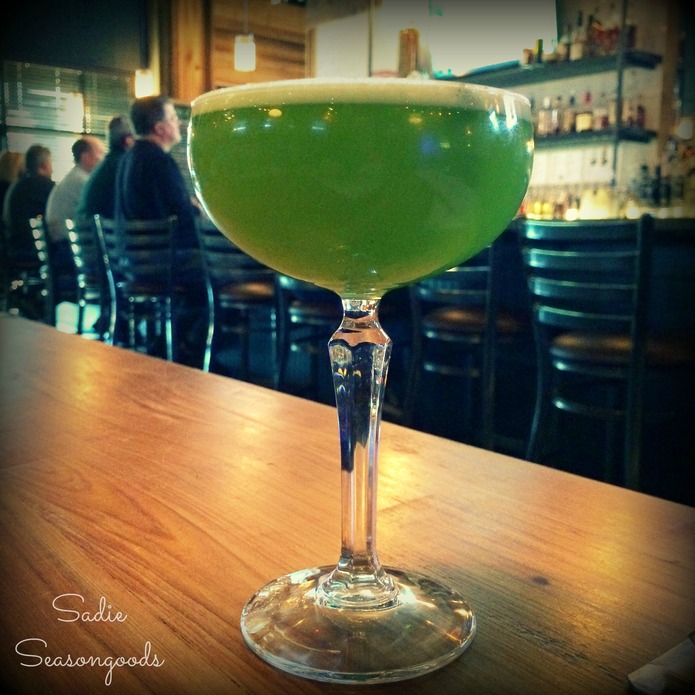 The Trappe Door [23 W Washington St] is a go-to spot for my husband and I…phenomenal European fare and the best selection of Belgian beer in the entire region. We also love to hang out at Chicora Alley [608 S Main St] and nosh on their nachos- can't beat all the different fresh fruit salsas they make in house! But our secret, off-the-beaten path favorite is Tasty Korean BBQ [1170 Woodruff Rd]. Who would have thought Greenville would have amazing Korean food? We go there so often that the owner knows us by name…their bibimbap is out of this world, and I could probably live off of their banchan alone.
Craft
Truth be told, I do most of my crafting at home- after all, that's where my tools, stash of materials, and photo studio are. BUT- if I feel like taking some needlework or my idea book out and about, I have plenty of crafting destination options. Falls Park [601 S Main St] is signature Greenville- A sprawling, rolling downtown park that is bookended by picturesque waterfalls and melancholy brick remnants of the city's previous life. If I'm lucky, I can snag a bench swing and daydream or people-watch for hours on end.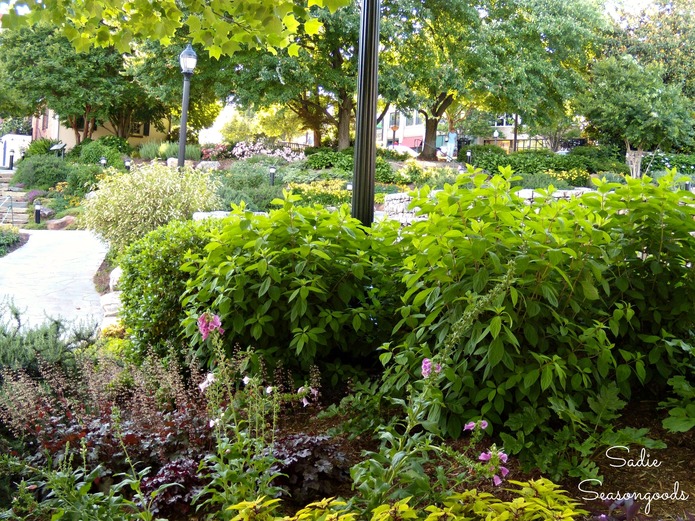 There are also some fantastic art studios that offer classes to us local crafty-types. THE WARD Artist Studios [110 Wardlaw St] and Liz Daly Designs [206 E Coffee St] offer a variety of learning opportunities- from batik to fusing glass to henna design, there's a little something for everyone between the two. Another favorite shop for both inspiration AND creating is Urbandigs [215 Wade Hampton Blvd], where DIY Terrarium classes are a regular occurrence!
Greenville has a fantastic coffee scene, too, and I've always thought that coffee and crafting go hand in hand. I love me some Coffee Underground [1 E Coffee St] for its cozy-cool ambiance…and I CANNOT WAIT to check out Greenville's coming-soon Cat Café! Because, let's face it- cats, coffee, and crafting go hand-in-hand-in-paw.
See Something Special
So, if you're not buying craft supplies…or visiting a local gallery…or nibbling on our fine Southern cuisine, there are plenty of other must-visit spots in Greenville. The Liberty Bridge [Liberty Bridge] is perhaps our most famous structure, spanning our beloved Fall's Park.
Our local college, Furman University [3300 Poinsett Hwy] has a pretty spectacular campus with its postcard-ready bell tower. Greenville's Swamp Rabbit Trail winds its way through the county and is a fun way to tour the area on foot or bicycle. But perhaps my most cherished spot is the Poinsett Bridge [5 Pine Forest Road, Travelers Rest]…which is hauntingly beautiful from every angle.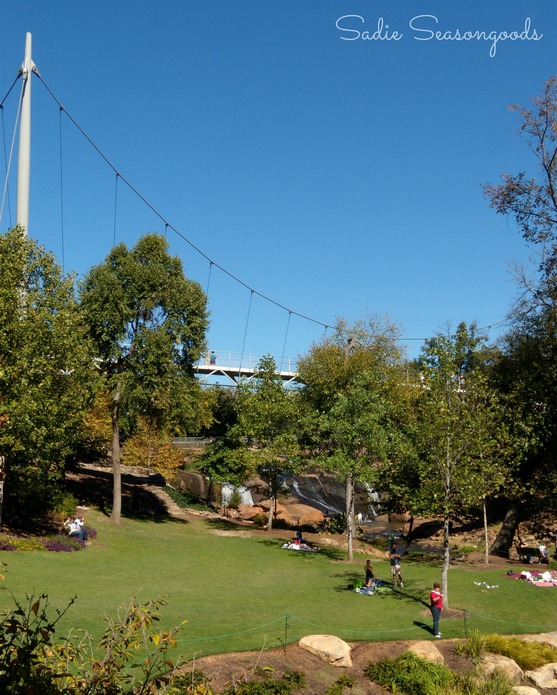 And when you've seen it all and need to kick back in a unique, quintessential South Carolina fashion, then you visit our resident Moonshine distillery- Dark Corner Distillery [241 N Main St]. Enjoy a tasting, a tour, and a history lesson right on Main Street- nothing could be finer, indeed! #yeahTHATgreenville
Inspiration
Greenville is such a pretty town that inspiration comes from every direction. We are nestled in the foothills of the Appalachian Mountains- so, Mother Nature and the great outdoors make for a terrific muse! But under the tree tunnel that lines Main Street, we also host phenomenal arts & crafts festivals. Artisphere is a keystone event each May, bringing in artists from across the United States. Another personal favorite is Indie Craft Parade, a small-artisan handcrafted fair that should be on everyone's Craft Fair bucket list!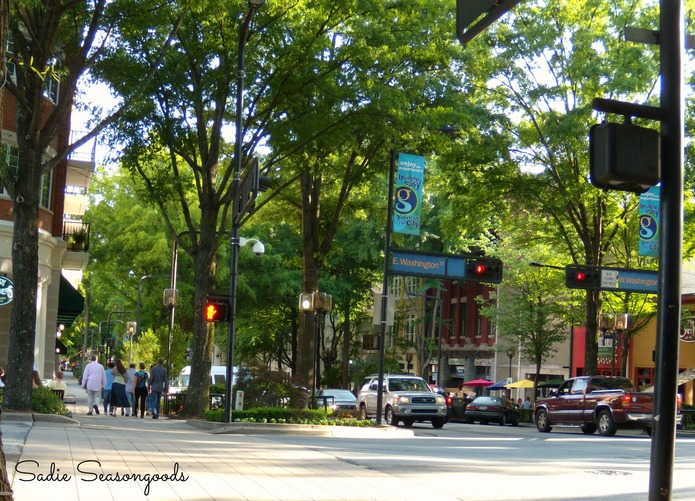 I also love to go to local galleries and home décor shops for inspiration- especially eclectic, colorful shops that are full of character! I'm a big fan of Christopher Park Gallery LLC [608 S Main St], which features a large variety of upcycled/repurposed art- both functional and fun! And just as unique and special is our urban gardening store, Roots [2249 Augusta St], where I can find plants (big and small), planters, and the best variety of fairy garden supplies around!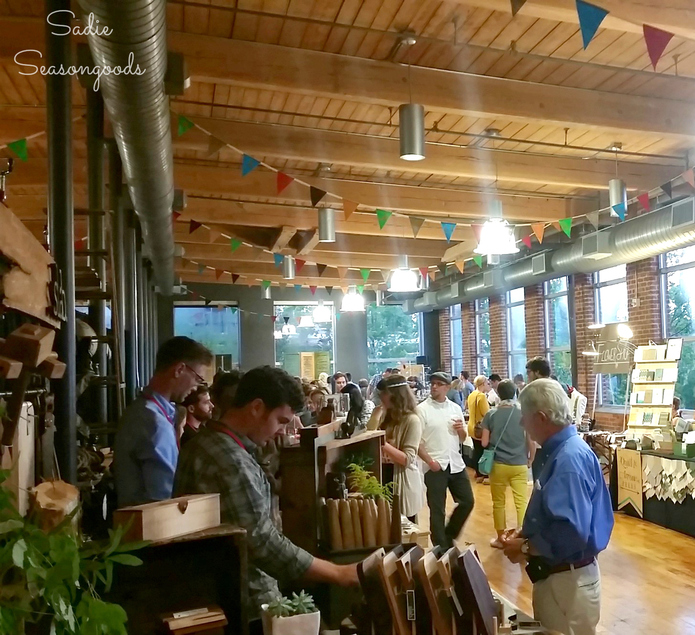 And last, but CERTAINLY not least, let's talk vintage! From vintage clothing (Kate DiNatale Vintage) to mid-century modern home décor (Shindig Furnishings) to favorite shops full of vintage treasures (Landrum Eclectics), I am always on the hunt for new-old finds. Plus we have the curated vintage fair- Native Clique - it doesn't get much better than that!