" The best things about living in Franklin are the beauty and the history. On November 30, 1864, the Battle of Franklin was fought here. It was one of the bloodiest battles of the American Civil War, and saw some of most severe hand to hand fighting of the war. There are several historic cites within the city to visit and learn about the war including Carnton Plantation, Lotz House, & the Carter House. Now Franklin is once again a jewel of the South, featuring beautiful rolling green hills, a mix of old and new homes, and a thriving downtown full of independent businesses and boutiques. "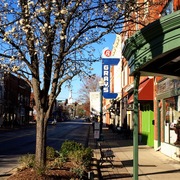 Shop
My favorite place to go shopping is The Factory [230], which was once the working factory home of Dortch Stove Works and Magic Chef. Now it is a combination of shopping mall and venue, featuring numerous local restaurants and performances spaces in addition to boutiques. Here you can find beautiful artisan guitars, handmade stained glass, indy shops full of vintage vinyl records, and a fantastic Farmer's Market every weekend. I love to stroll through Nature's Art [], which has a selection of framed butterfly and insect specimens (collected humanely after a natural death), Relek [], a shop that specializes in salvaged architectural pieces repurposed into home decor, and the Antiques At The Factory [230] which includes just about everything you could ever wish to find, including framed artifacts from the Battle of Franklin itself.
In addition to the Factory, Main Street [946 Main St, Nashville, TN 37206, USA] in downtown features some utterly magical shops and boutiques, including White's Mercantile [2908 12th Ave S, Nashville, TN 37204, USA], a general store owned by singer-songwriter Holly Williams, and adored by such visitors as Gwyneth Paltrow.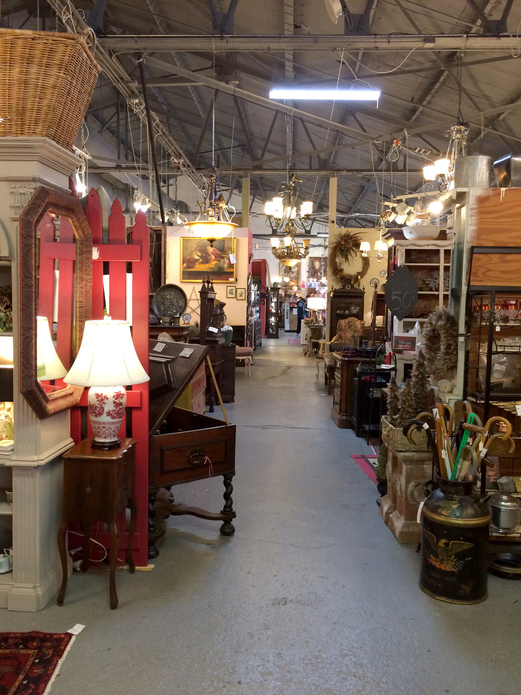 There are not a lot of craft supply shops in Franklin besides the big box stores, but I do love The Quilting Squares Quilt Shop [1911 Columbia Ave], which sells quilting fabric, patterns, and other sewing supplies. The employees are so incredibly kind, and they offer classes, as well as social sewing nights each month where folks bring their own projects to work on with the group. I recently took a class to make a tuffet, and enjoyed it immensely.
Another phenomenal place to go make your own handcrafted items is Third Coast Clay [230], a paint your own pottery shop in the Factory. I spent a fantastic afternoon with a few friends, painting teacups and other goodies for friends. Not only did I have a great time painting, but picking up the pieces once they had been fired, I was amazed at how professional my pieces looked. It was like getting a gift all over again when I took them home.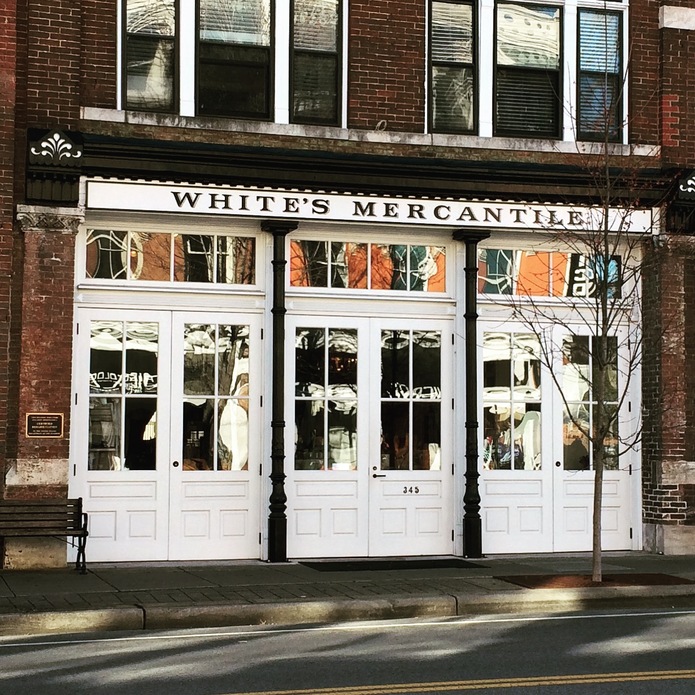 Some of Franklin's artisans sell their handmade items at the weekly Farmer's Market at The Factory [230], which runs all year long. In addition, many of the boutiques on Main Street carry some handmade items from local artists.
Eat & Drink
For a great dinner be sure to try Puckett's Grocery [500 Church St, Nashville, TN 37219, USA], which despite its name, is a restaurant and not a grocery store! It's full of Southern charm, and fantastic Southern foods like fried green tomatoes, shrimp & grits, and peach glazed pork chops. My favorite item is their to-die-for Chicken & Waffles, dusted with Cajun seasoning and served with real maple syrup. And be sure to leave room for their cobbler of the day.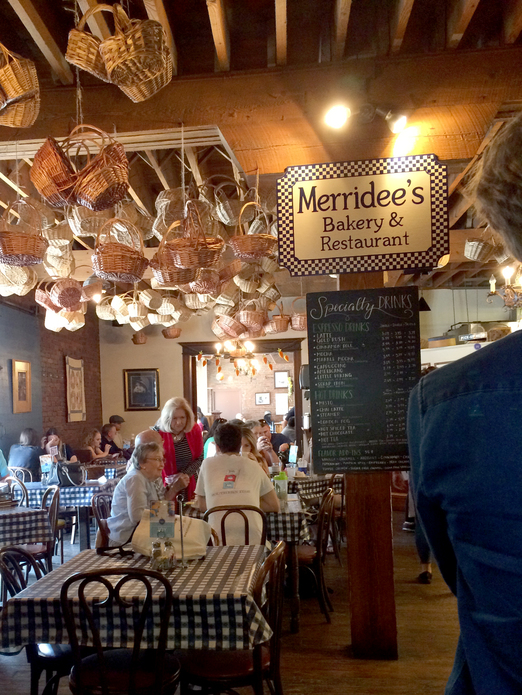 Merridee's Breadbasket [110 4th Ave S] is the perfect place to sit and enjoy a cup of tea or coffee and a baked treat. The charming location was originally a harness shop, and later a hardware store warehouse, before being converted into a bakery in 1984. Every day they bake fresh pastries, breads, muffins, brownies, bars, cookies, cakes and pies. My favorite is their Mint Fudge Brownie, with a layer of mint green frosting and chocolate fudge.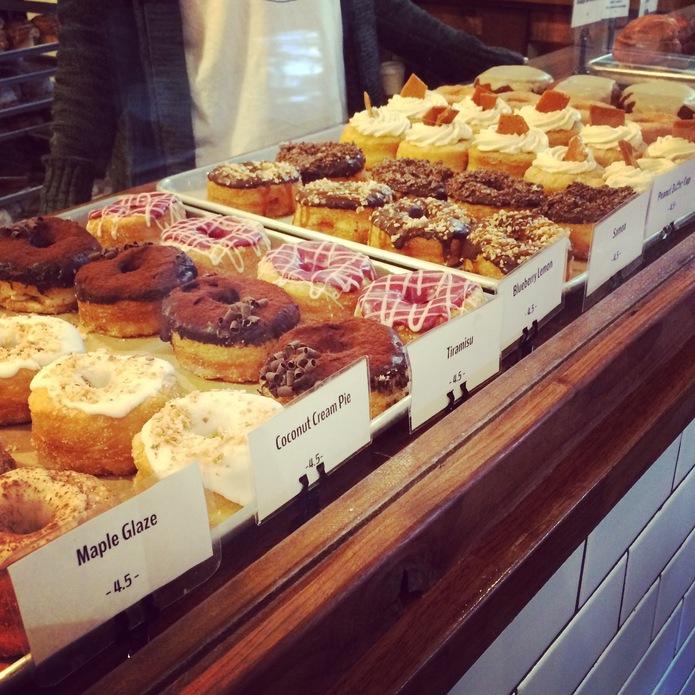 McCreary's Irish Pub [414 W Main St] and The Bunganut Pig [1143 Columbia Ave]. My husband and I actually go to McCreary's [414 W Main St] for breakfast every Sunday morning, which we consider the best kept secret in town. For the first half hour we virtually have the pub to ourselves, but eventually other morning adventurers join us for an order of Bangers an' Taters or a Full Irish Breakfast. We also stop by the bar at other times of day, especially during the many street festivals in town. The fantastic staff always make you feel at home. While the pub isn't very large, it's got a warm and cozy atmosphere that makes you want to stay snuggled up there with friends and a pint of Guinness on a rainy afternoon. The nearby Bunganut Pig [1143 Columbia Ave] features English pub foods, and a good burger selection. If you're going out with friends, stop here for a game of pool or darts, or to enjoy some live music.
Craft
My favorite place to sit and craft the afternoon away would be in the common area of the Factory, which is full of comfy leather chairs and couches perfect for people watching and crocheting away the afternoon. There is a juice bar on one side if you're feeling healthy, and a fantastic donut place called Five Daughters Bakery [1110 Caruthers Ave, Nashville, TN 37204, USA] on the other if you'd rather indulge while crafting. Their donuts are pricier than most, running about $4.50 each, but they are tiny edible works of art, well worth the price for a special treat. Another great spot is the outdoor tables at Kilwins [405 Main St] on Main Street, a candy store where you can watch the workers making fudge and other treats. They have a great ice cream selection, but I like to order their Sunrise Punch, an amazing beverage of hand squeezed juices you can watch being made right before your eyes.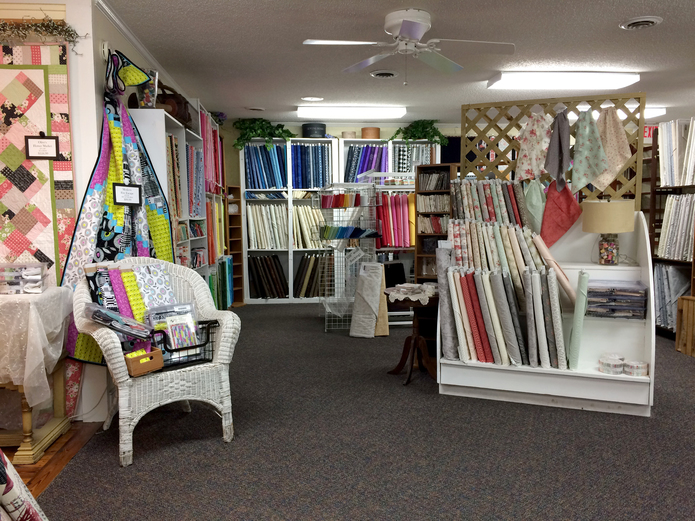 For craft clubs, check out the Music City Modern Quilters Guild, Music City Quilt Guild, Mid-TN Scrapbooking Club and Knit & Crochet TN.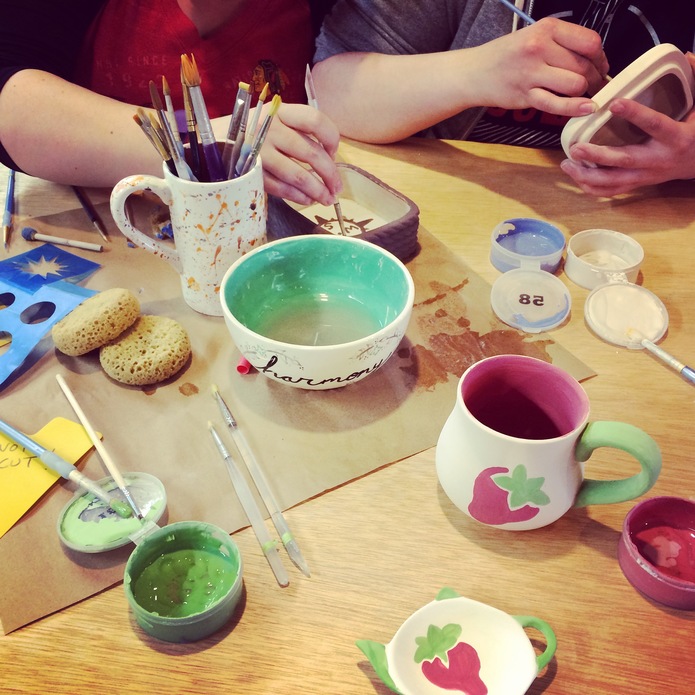 To meet crafty friends, check out Third Coast Clay [230], The Quilting Squares Quilt Shop [1911 Columbia Ave] and Craft Love D.I.Y. Workshop.
See Something Special
While visiting The Factory [230], be sure to check out Rusty, the statue made out of metal scraps salvaged from the original factory before its 'metalmorphosis'.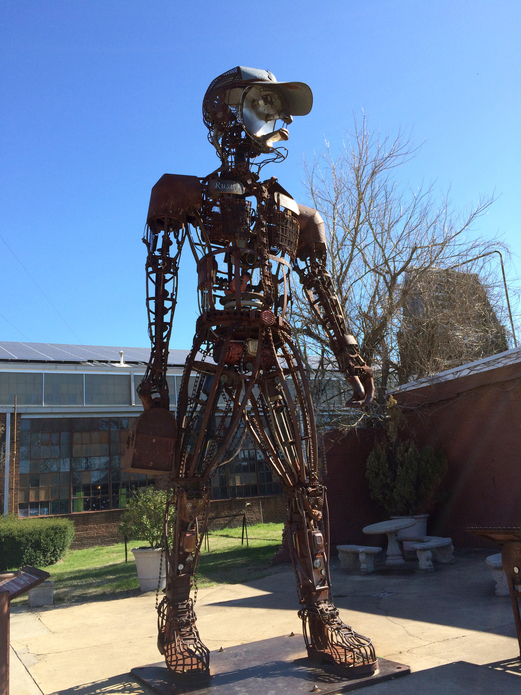 A Franklin TN coloring book and a tube of Muzzle Loaders, the out-of-this-world salted caramel bourbon balls, from Seersucker Candy Co. [506 W Main St] on Main Street.
Inspiration
For inspiration all you have to do is stroll through downtown, peeking in shop windows and stopping to take in the sight of the Civil War Memorial and cannon in the town square. There are fantastic shops, great restaurants, and beautiful architecture galore.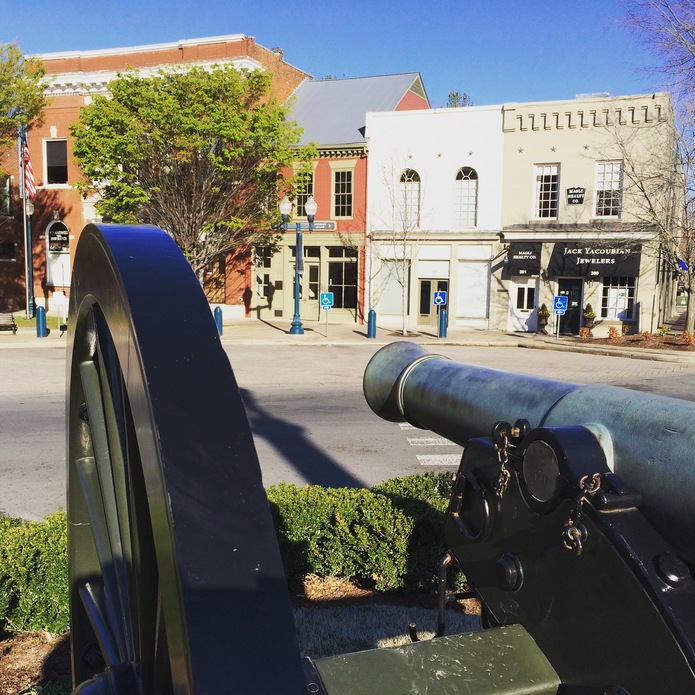 The top attractions in town are definitely the Civil War cites of Carnton Plantation [1345 Eastern Flank Cir], Lotz House [1111 Columbia Ave] and Carter House [1140 Columbia Ave], but there are many other things to do as well. About once a month there is a festival on Main Street, which brings in musicians, artists and crafters from throughout the region. Some of the annual festivals include Main Street Brewfest, Kids Arts Festival of TN, Wine Down Main Street, Pumpkinfest, and Dickens of a Christmas, the largest Christmas festival in TN, which brings alive the time of Charles Dickens with costumed characters including Ebenezer Scrooge, Fagin, Tiny Tim, a Victorian Father Christmas handing out treats to children and street vendors offering everything from sugarplums to roasted chestnuts. If you're of a more out-doorsey persuasion than I am, you might enjoy some hiking at Timberland Park []. If you'd prefer to stay inside and are of legal age, try stopping by the newly opened Leiper's Fork Distillery [3381 Southall Rd] for tours and tasting.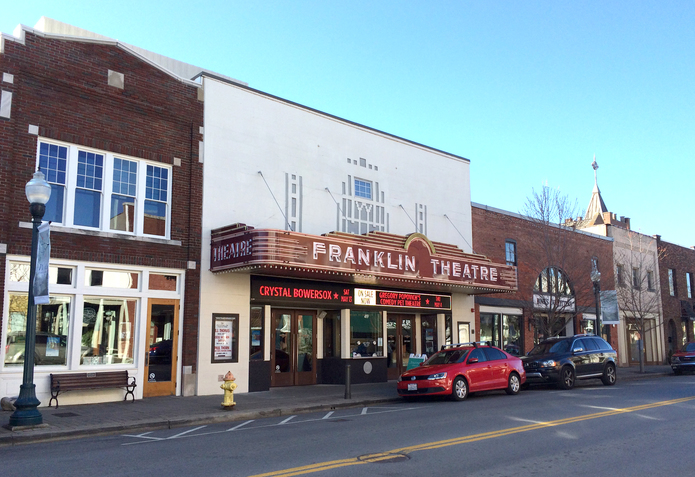 The absolute best place to grab a photo or a selfie is the giant rocking chair in The Factory [230]. You might have to go check out a shop, or grab a donut while you wait, because there's always someone stopping to take a picture there, but the 5 minutes are worth it. I even got my in-laws together in it!